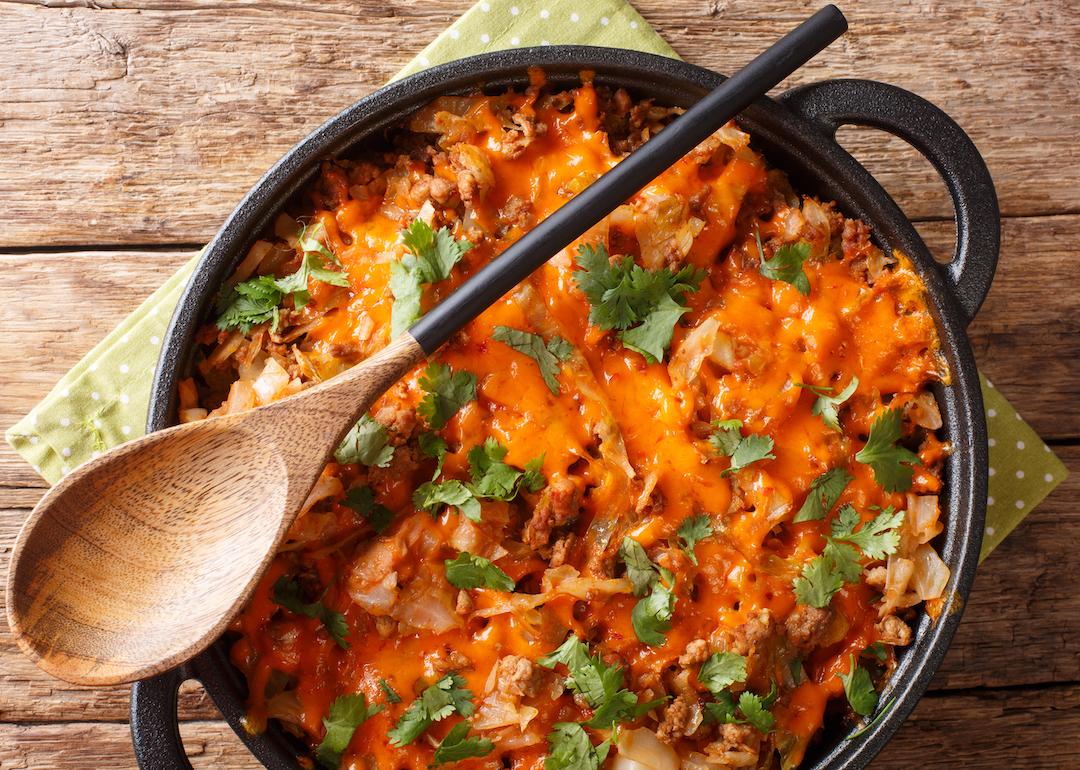 Creative beef recipes to change up your dinner routine
Sergii Koval // Shutterstock
Creative beef recipes to change up your dinner routine
In 2020, Americans collectively consumed 27.6 billion pounds of beef. That's a lot of steaks and hamburgers!
High in protein, iron, and zinc, dietitians say that moderate amounts of beef can be consumed as a part of a healthy diet. Some cuts (ie those with less fat content) and some preparations (ie those that aren't fried) are deemed healthier than others, but healthy doesn't have to be boring. 
Here Stacker's compiled a list of Beef recipes from Allrecipes, none of which are boring, and all of which are high in flavor and originality.