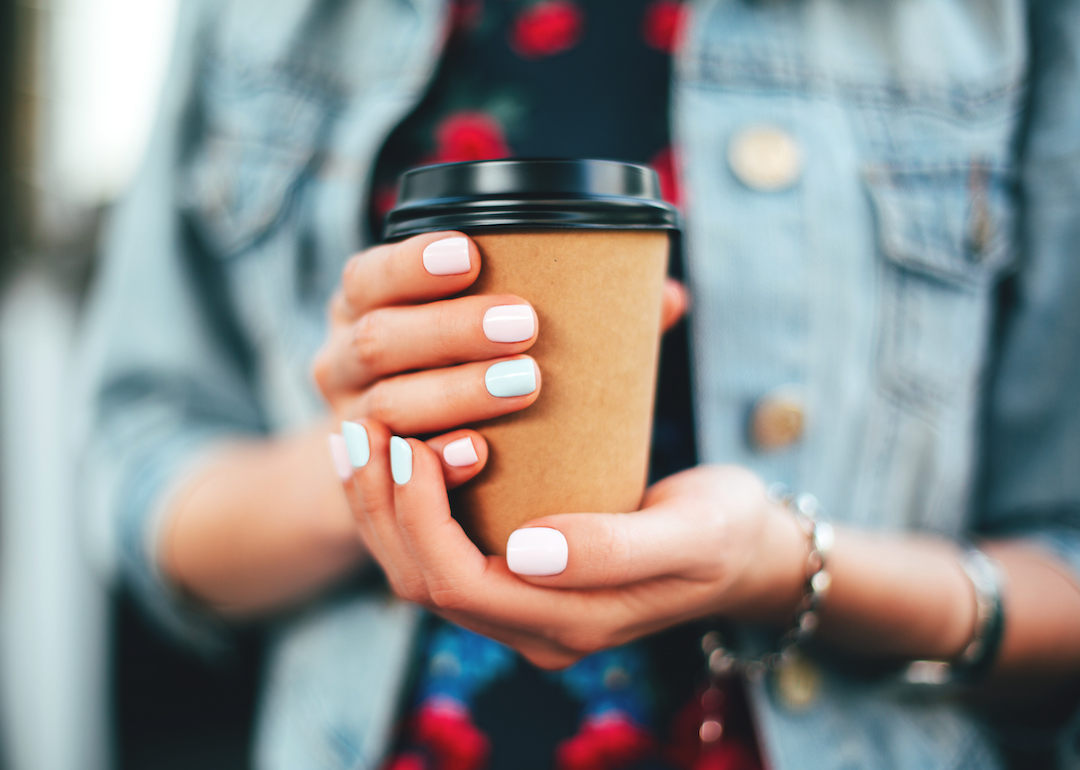 From daily coffee to avocado toast: Comparing the cost of 25 spending habits
Efetova Anna // Shutterstock
From daily coffee to avocado toast: Comparing the cost of 25 spending habits
Life can be expensive, and spending on daily and weekly luxuries—like getting a morning cup of joe on the go or conveniently withdrawing money from the ATM—quickly adds up. However, doing what's easy now can be difficult to pay for later. Investopedia reports the grave difference between discretionary vs. essential spending, calling out consumers for "wanting" something rather than "needing" it.
Take that daily joe on the go, for example. Millennials are spending more on coffee every day than on saving for retirement, according to a survey conducted by money app Acorn. Or that SoulCycle spin class, which can cost as much as a cheap car, and avocado toast at Saturday brunch that tallies as high as $4,745 annually. Not to mention the habitual hair blowout at $35 a week, totaling $1,820 every 365 days.
Either way, habit costs add up, which is why Stacker analyzed spending patterns and determined the average cost of each based on typical usage and costs across the country. Some spending habits, be it daily, weekly, or monthly, are a matter of necessity. While some consumers opt for regular toast that comes free with breakfast, others, like the residents of Flint, Michigan, are forced to spend on a daily bottle of water.
Overall, daily spending habits have placed a burden on the average budget, but there is hope for those who want to cut corners. Setting long-term financial goals, reducing the allowance for such expenditures, and using cash to pay can all help keep your mind on your money. Where there is a will there's a way. But if will power isn't necessarily an asset possessed, look at some ways to save a few extra dollars on the cost of daily spending habits, from coffee to avocado toast.
Read on to find out the comparison cost of 25 spending habits.