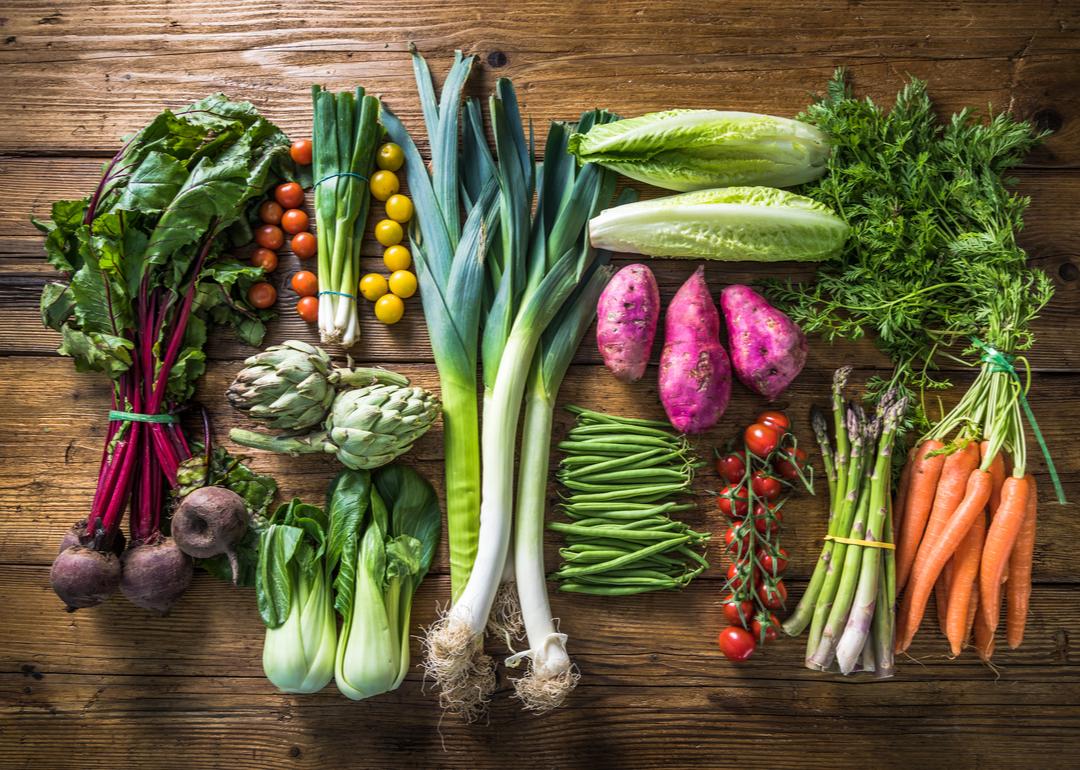 Stacker Studio
Health benefits of 20 common vegetables
marcin jucha // Shutterstock
Health benefits of 20 common vegetables
The UN General Assembly named 2021 the International Year of Fruits and Vegetables (IYFV). The designation brings with it a chance to raise awareness around the world of the essential role fruits and vegetables play in food security and nutrition.
Plant-based meal delivery service Thistle compiled a list of 20 common vegetables with serious nutritional benefits using reliable journal studies and news articles. From the magnesium-rich sunchoke, which can help you fall asleep faster and stay asleep longer, to the beta carotene rich carrot, which can stave off eyesight decline, the options are endless for using vegetables to improve your overall health and well-being.
It's no secret that eating your vegetables is a key component of good nutrition and health. From vitamins A, C, and E to magnesium and phosphorous, veggies are a major source of essential nutrients, minerals, and vitamins.
The vegetable kingdom extends far beyond lettuce and tomatoes to many flavorful and nutrient-dense options. All of these can be prepared and incorporated into a diet that makes staying healthy delicious and fun rather than a tasteless obligation. Many chefs around the world are taking note—from Los Angeles-based chef Matthew Kenney, whose plant-based empire is wildly popular in the health-conscious city, to London chef Yotam Ottolenghi, who uses everything from cauliflower to artichokes as the stars of his meals.
Keep reading to discover many of the ways different vegetables can lead to a healthier lifestyle while delighting your tastebuds.
This story originally appeared on Thistle and was produced and distributed in partnership with Stacker Studio.