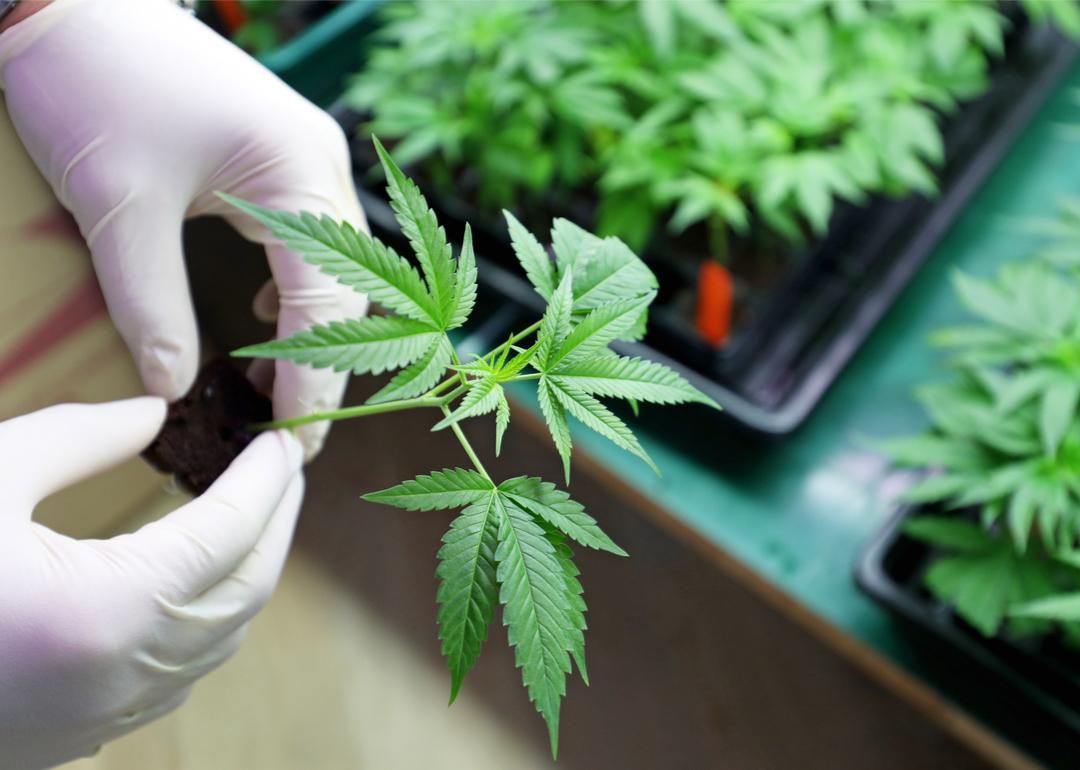 How marijuana use has changed during COVID-19
photolona // Shutterstock
How marijuana use has changed during COVID-19
Marijuana has been around for centuries, and it is one of the most common herbs known worldwide. It is used for medicinal and recreational purposes and is the third-most-popular recreational drug behind tobacco and alcohol. It is also unique among what are generally considered to be "illicit" substances in that its use has never been shown to directly lead to death. In fact, the U.S. Drug Enforcement Administration reported in 2020 that there have been no marijuana-related overdoses, making it the least harmful of such substances. Nearly half of people 12 or older in the United States have used marijuana at least once in their lives, according to National Center for Drug Abuse statistics, and almost 17% of all U.S. adults are current users.
Marijuana is the most-used, illegal substance in the U.S. (That's right—even though numerous states have legalized the substance in recent years, it remains unapproved by the federal government.) Before the COVID-19 pandemic hit in March 2020, an estimated 48.2 million people were cannabis users. Today, that number has reached 55 million, with the highest rate of use among adults between the ages of 18 and 25.
Despite progress within the cannabis community for legalization and normalization of the substance, marijuana remains a controversial topic, with many people having strong opinions on whether it is safe or not. But what about during a pandemic? With the spread of COVID-19, has marijuana use changed? Let's look at some of the latest research on marijuana during COVID-19. Stacker collected information from official studies, news reports and scientific research to understand how marijuana use changed during the pandemic.
You may also like: Snacks and other food items banned in the US