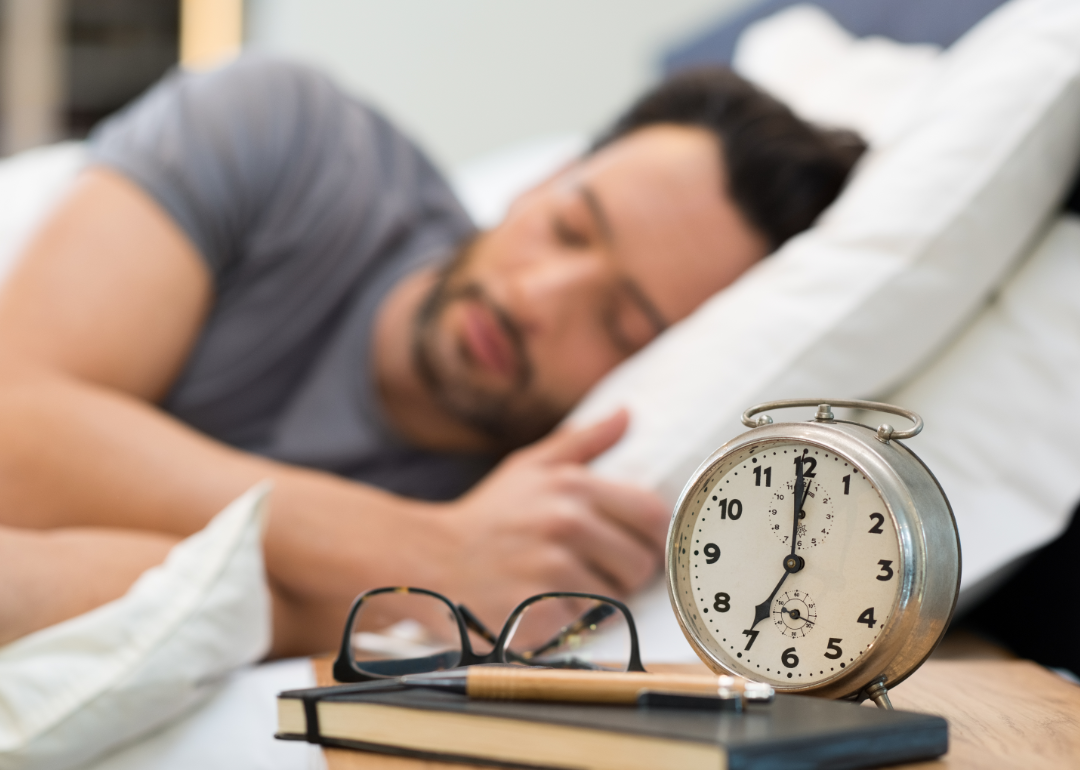 Stacker Studio
How your eating habits could be affecting your sleep
Ground Picture // Shutterstock
How your eating habits could be affecting your sleep
Improving your health starts with a simple step: getting the right amount of sleep.
Sleep is crucial for restoring the body's energy and maintaining immune health. While sleep specialists recommend getting at least seven or more hours of nightly sleep, the Centers for Disease Control and Prevention reports only 1 in 3 adults consistently gets sufficient rest. Perhaps surprisingly, what you eat can directly affect how much and well you sleep.
Sunday Citizen identified how eating habits could influence sleep quality by researching scientific literature about food and nutrition and the connection to sleep patterns.
Studies have shown that inadequate sleep can be linked to cravings for sweet and salty, high-calorie foods and may put individuals at higher risk for chronic medical conditions such as heart disease, Type 2 diabetes, and depression. Some health experts have also suggested that healthy food choices can make a difference. For example, some nutritionists note that foods such as almonds could improve sleep quality—they contain magnesium, which can decrease stress levels that may disrupt sleep.  But while sleep quality and nutrition are closely correlated, remember that there are challenges in analyzing the direct causation. Results may vary from person to person and as with anything medical-related, it's essential to talk with a medical professional.
This story originally appeared on Sunday Citizen and was produced and distributed in partnership with Stacker Studio.