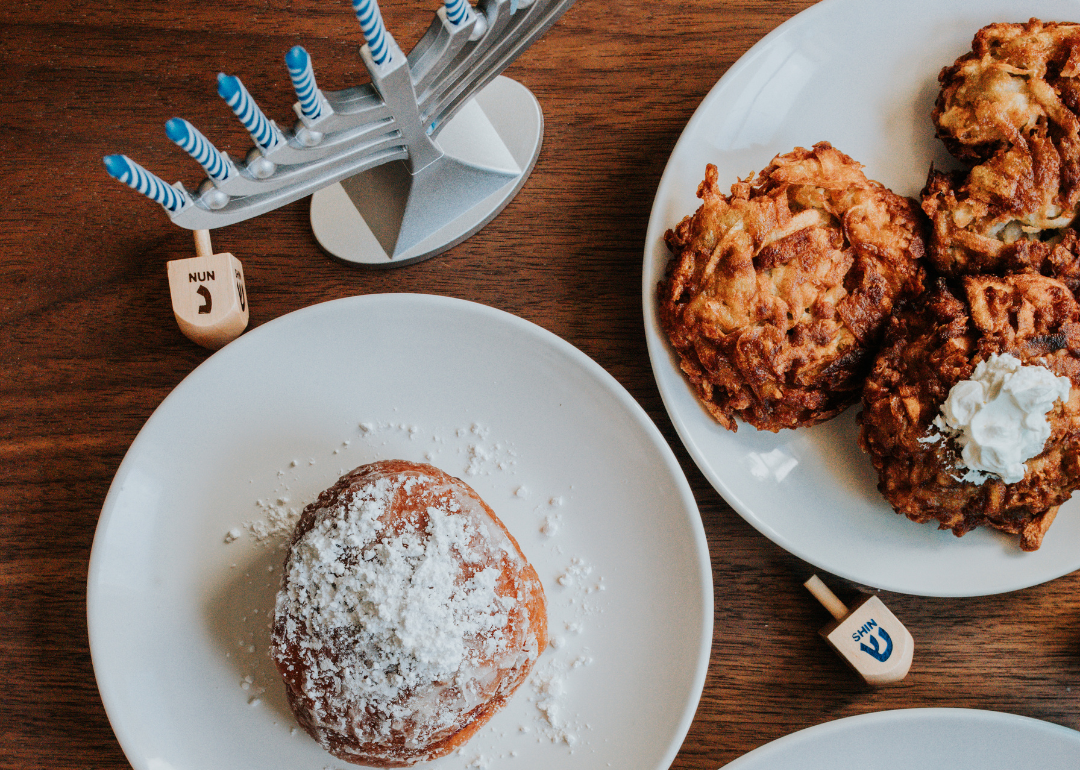 Jewish holiday recipes for everyone to try
Jewish holiday recipes for everyone to try
Jewish cuisine has long been influential in the U.S. and global food culture. Diaspora brought traditional Jewish foods across the world: Over centuries and continents, Jewish foods became part of the places Jews have migrated, just as diverse and rich regional foodways have shaped the evolution and reinterpretation of Jewish food.

Because Ashkenazi Jews (of the Eastern European diaspora) make up most of the Jewish population in the U.S., many familiar Jewish favorites among American Jews and non-Jews hail from Russia, Poland, Germany, and the rest of Central and Eastern Europe. Less ubiquitous but just as delicious is Sephardi cuisine, which encompasses foods of the Spanish diaspora in North Africa, the Middle East, and the Mediterranean.

In honor of Hanukkah beginning Dec. 18—and for eating experiences that can be enjoyed year-round—Stacker compiled a list of 15 global Jewish holiday recipes and their histories from Allrecipes.com, news reports, Jewish historical sites, and Jewish recipe developers. Read on to find classic recipes or to discover a new dish or two.