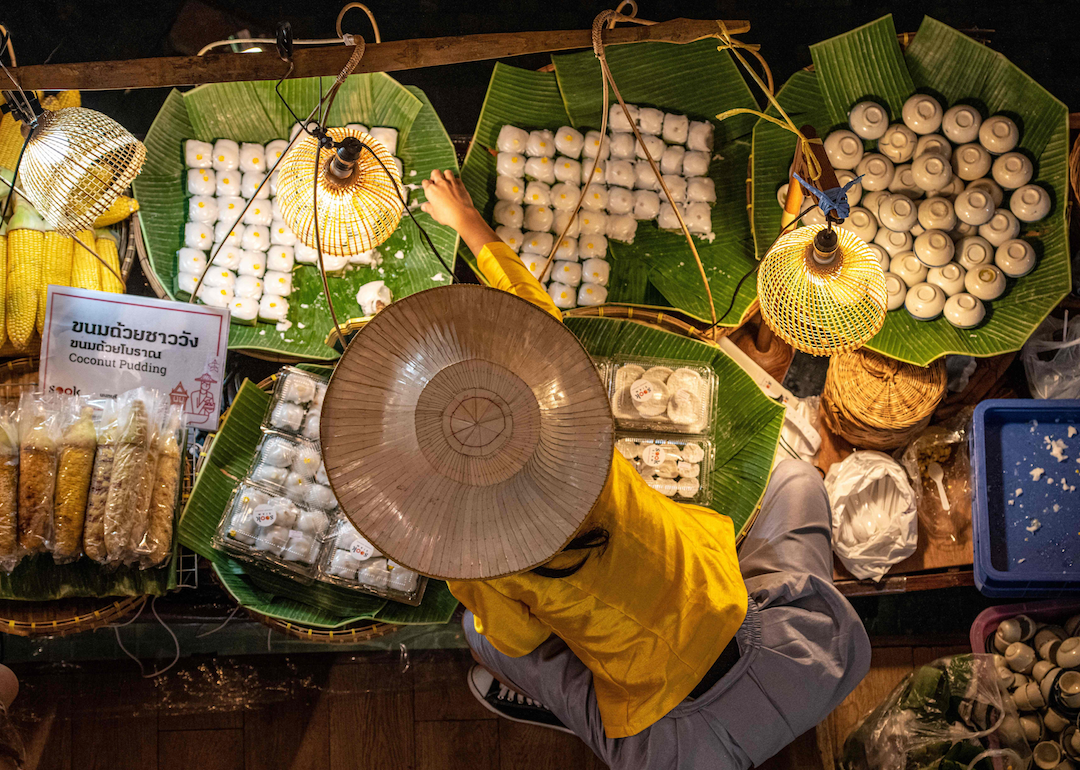 Most diverse food cities in the world
MLADEN ANTONOV/AFP // Getty Images
Most diverse food cities in the world
Since every person has to eat to survive, food is one of the few things that truly unites all humans. Food can also serve as an edible passport, allowing anyone to experience a culture just by eating a specific dish. While small towns in rural areas may not see much demand for diversity in their restaurants, major cities often have more restaurants catering to a wide variety of tastes because they have much larger populations from various parts of the world. One of the great things about the most cosmopolitan cities across the globe is that they allow people to eat dishes from almost every continent without stepping on an airplane. From Indian-inspired tacos and sushi in Bangkok to Uzbek dumplings in New York, international food fans can please their palates regularly by exploring the incredibly vast array of choices in the most diverse food cities in the world.
Diverse food cities aren't just about pleasing their residents. They're also a big draw for food lovers looking for their next vacation destination. In 2017, 22 million Americans reported that they were planning on taking a culinary-focused vacation. In Las Vegas alone, award-winning chefs from all over the world have opened restaurants that span from French to Greek to Mexican-Chinese hybrids to appeal to the millions of tourists from all over the world that come to the city each year.
To identify the most diverse food cities in the world, Stacker used restaurant data from British solicitors Bott + Co for all major cities with populations of at least 1 million residents. Specific national cuisines were identified using one or more restaurants listed in Google Maps, with the number of unique national cuisines compiled to form a number representing each city's international culinary diversity. The data was last updated in 2018 and ranked in order of the total number of clearly identifiable national cuisines represented in each city.
Read on to discover which family-friendly city in Florida cracked the top 40 and which two European capitals made it to the top five.
You may also like: Easiest metros for starting a food truck