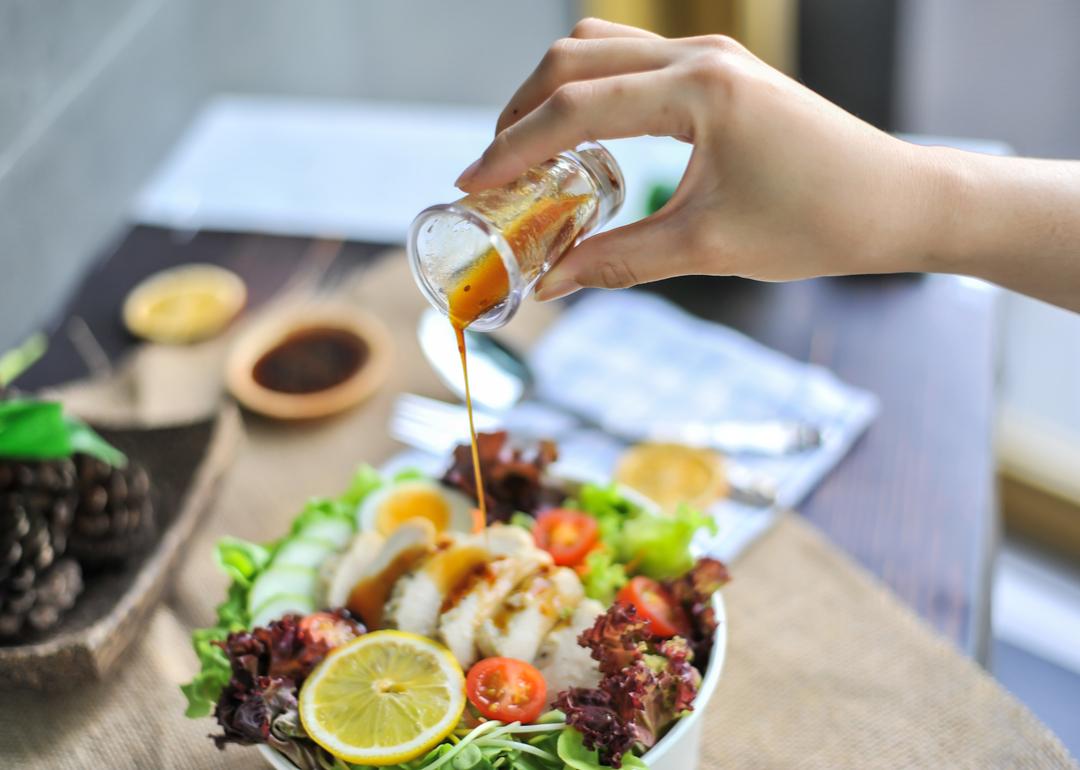 You'll never buy salad dressing again after trying these easy recipes
Thada Techanukroh // Shutterstock
You'll never buy salad dressing again after trying these easy recipes
A fresh green salad, packed with veggies and lean proteins, is one of the healthiest meals you can eat. Unless, of course, you douse it in dressings. The store-bought dressings most of us use are packed with sugar, sodium, and saturated fats, turning a once-healthy meal into a calorie bomb.
This unfortunate reality doesn't mean you have to give up your favorite lunchtime salad. Simply swapping out a store-bought dressing for a homemade one is all it takes to once again make that plate of greens the picture of health. 
As daunting as it may sound, making your own salad dressings is actually relatively easy. The simplest ones require only a handful of ingredients that are more than likely already in your pantry.
Here, Stacker is rounding up a list of our favorite Salad dressing recipes from Allrecipes. Low in calories but high in flavor, these dressings are sure to jazz up any salad