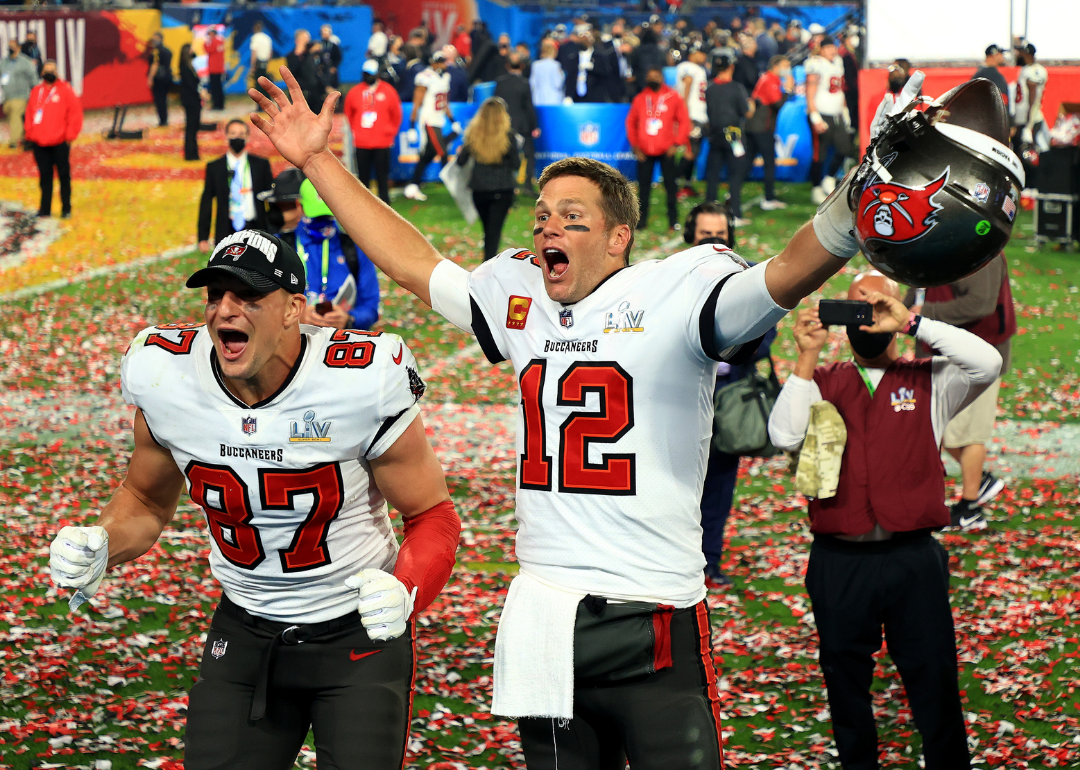 Biggest underdogs in Super Bowl history
Mike Ehrmann // Getty Images
Biggest underdogs in Super Bowl history
Some folks partake in betting on the Super Bowl each year, while others prefer instead to take risks with their bodies on multi-layer dips and hot wings. But whether it's point spreads or food spreads, Americans gather for the Big Game year after year. Through four hours of what is perennially the most-watched sports event, one thought is inescapable, even for the most casual viewer: Who is supposed to win?
Depending on the sincerity of the question (small talk versus real curiosity), there are always two answers: The first is explaining which team is favored; the second is elaborating by exactly how many points. The latter is most crucial to understanding this forthcoming list of the biggest underdogs in Super Bowl history, because as the point spreads climb higher, so does the improbability of an underdog victory. Starting with one-point underdogs (aka +1), we make our way through the six decades and counting of the most beloved championship game, ultimately reaching the massive 18-point apex.
Bettors typically only care insofar as their point spread is covered—that is, as long as their two-touchdown underdog loses by less than 14, for instance. That doesn't mean, however, that underdogs don't often pull off upsets and take the wins outright. Two of these "barking dogs" that come to mind—sorry, New England fans—are the 2008 and 2012 New York Giants, who, in spite of being installed as 2.5-point and 12-point underdogs against Tom Brady and Bill Belichick, won both titles.
Using data from Vegas Insider, Stacker curated a gallery of the biggest underdogs in Super Bowl history, ranking them from the lowest to highest point spreads. Which of these famous title games do you remember learning about or hearing through the grapevine, which ones did you live through, and how many did you bet on?
You may also like: History of the NFL from the year you were born