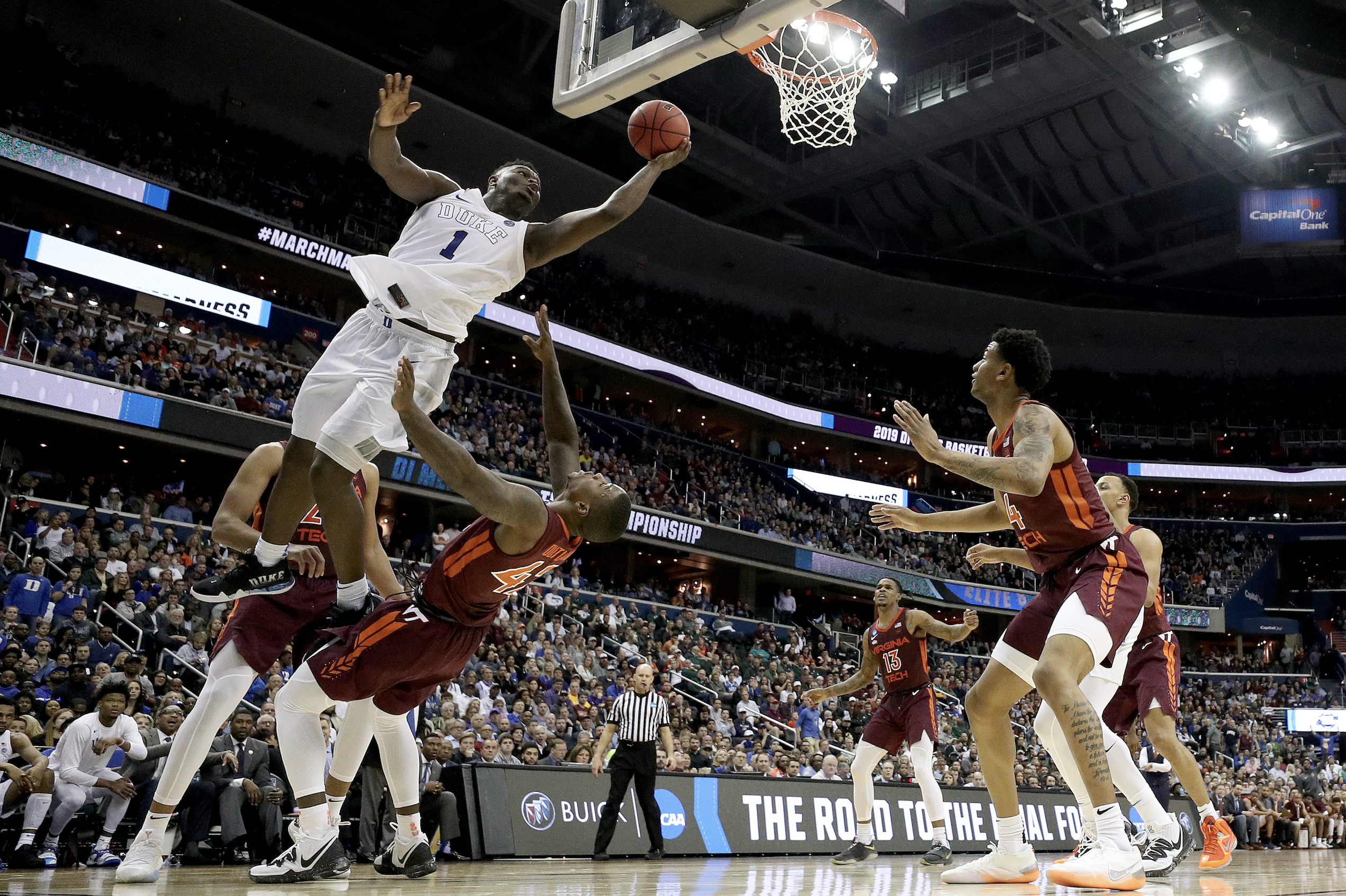 Bing Predicts: March Madness Elite Eight
Patrick Smith // Getty Images
Bing Predicts: March Madness Elite Eight
The NCAA Division I Men's Basketball Tournament field has been dwindled down to just eight teams. And while there is not a true Cinderella team remaining in this mostly "chalky" March, an Elite Eight full of basketball powerhouses is sure to make for some thrilling contests, with a trip to the Final Four on the line.
It's not to say that there weren't some prolific teams being bounced in the Sweet 16, as a pair of two seeds in Michigan and Tennessee each saw their championship hopes crumble on Thursday night and top-seeded North Carolina was eliminated by an Auburn team that drained 17 3s on Friday. But each team left is not devoid of a contender's resume and some benchmark wins that have gotten them this far through the Madness.
Guiding you through every game of the Elite Eight is Bing Predicts, which leverages search, social, and historical statistics to forecast the winners and losers. Read on for Elite Eight predictions.

You may also like: Best men's college basketball team in every state