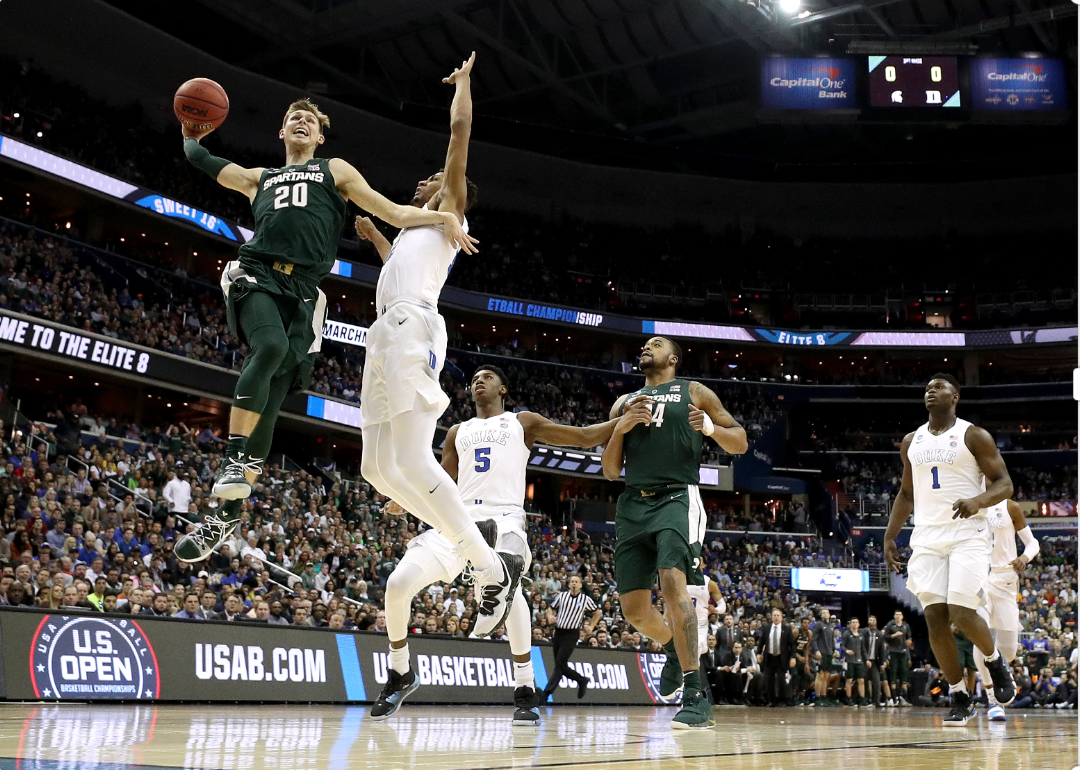 Bing Predicts: March Madness Final Four
Bing Predicts: March Madness Final Four
The one thing that is predictable about the NCAA tournament is that absolutely nothing can be predicted. Or, at a minimum, it's incredibly difficult. The Elite Eight games saw two #1 teams fall, including championship favorite Duke, sending brackets and bettors into a frenzy. What's left is the Final Four: the last two games to determine who will vie for the ultimate tournament championship.
The Final Four contests are played on April 6 at U.S. Bank Stadium in Minneapolis, Minn., and feature the #1 ranked Virginia Cavaliers vs. the #5 ranked Auburn Tigers; and the #2 ranked Michigan State Spartans vs. the #3 ranked Texas Tech Red Raiders.
With the help of Bing's March Madness prediction engine, Stacker looked at the final two games to determine who has the best chance of cutting down the nets this year. Will the Tigers pull off the ultimate upset? Can Texas Tech surprise the gambling world? Will Virginia avenge its loss to a 16-seed in 2018 by going all the way? Can the Spartans take home a third NCAA championship? Find out who has the best shot to advance with Stacker's Final Four preview and make your wagers accordingly (and carefully).

You may also like: See how Bing predicted March Madness Elite Eight