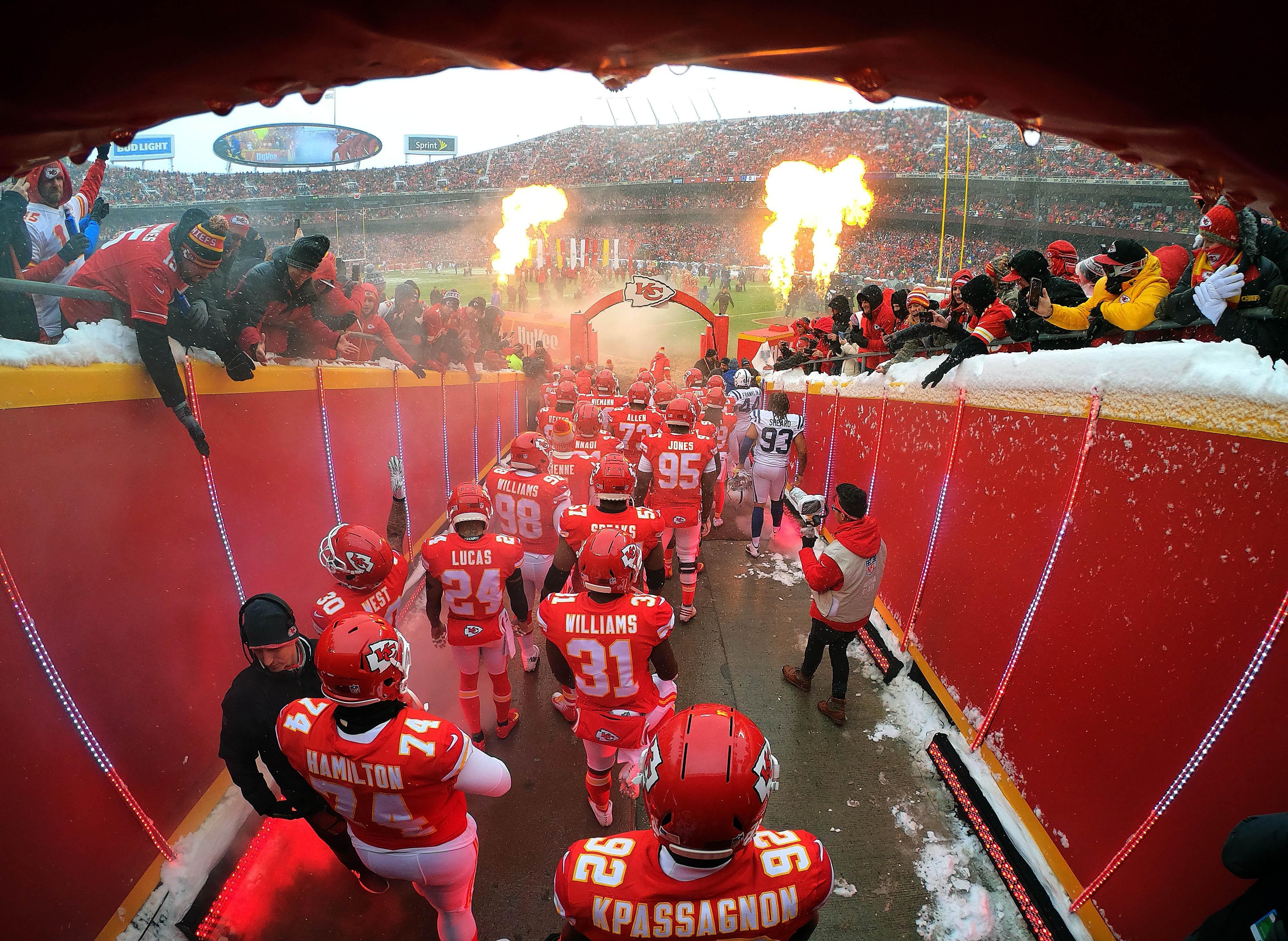 Bing Predicts: NFL Conference Championships
Bing Predicts: NFL Conference Championships
In an NFL season that showcased staggering, record-shattering offensive numbers, it's only fitting that the top four scoring offenses are the four teams remaining as fans enter championship weekend of the playoffs. Who says defense wins championships?
Everything went to chalk in the divisional round: The Kansas City Chiefs, New England Patriots, New Orleans Saints, and Los Angeles Rams all advanced off of their bye weeks. It's only the second time since 2005 that the two top-seeded teams in each conference have moved on to the final four. Each championship game features a rematch from earlier this season.
NFC Championship: Despite finishing the season with identical records, the Saints secured the top seed in the NFC over the Rams because of their 45-35 head-to-head victory at the Mercedes-Benz Superdome back in Week 9. New Orleans will try to keep its pristine 6-0 home playoff record under Drew Brees and Sean Payton unblemished, but will L.A. fall for a second time?
AFC Championship: Playing for a Super Bowl appearance is familiar territory for the Patriots, who are entering their eighth-consecutive conference championship game. They'll hit the road to battle the league's #1 offense and top-seeded squad in the AFC. New England bested Kansas City Week 6 in a 43-40 fireworks display, but that game was played in Foxborough.
Guiding you through every game is Bing Predicts, which leverages search, social, and historical statistics to forecast the week's winners and losers. Read on for championship round predictions.
ALSO: See how Bing predicted the entire season here.