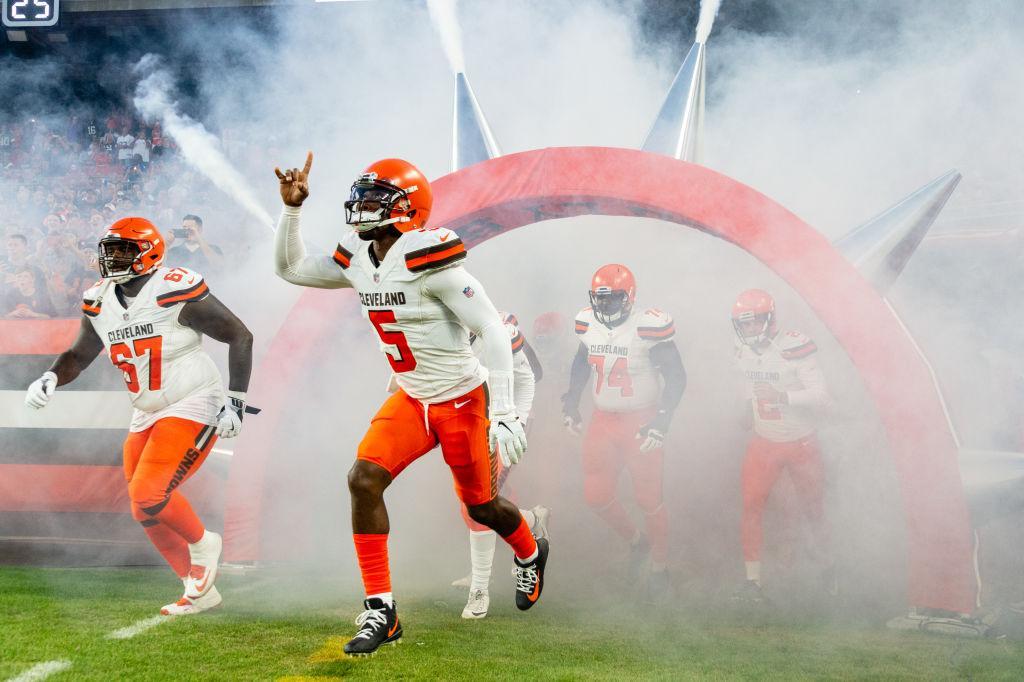 Bing Predicts — NFL season preview
Tom Pennington // Getty Images
Bing Predicts — NFL season preview
As the NFL preseason wraps up its four-week stretch of games, players and fans for all 32 teams are gearing up for the start of the regular season. The season officially kicks off Thursday, Sept. 6 with the Atlanta Falcons taking on the defending Super Bowl champs, the Philadelphia Eagles. Bing features specifics on this NFL season, including standings, live scores, and breaking news. Most fans will see their teams play Week 1 on Sunday, Sept. 9, with a Monday Night Football double-header featuring the New York Jets vs. the Detroit Lions followed by the Los Angeles Rams vs. the Oakland Raiders.
Using Microsoft's Bing Predicts rankings predictor, Stacker analyzed expected outcomes of all 32 teams to see how each is expected to fare this season. Get ready for the season with quick recaps of last season's performance, any major roster shake-ups to note for the coming season, and a few critical games each team should be highlighting on their schedule for the 2018–19 season.
Bing predicts only one team that made the playoffs in 2017 will post a losing record this season. Conversely, two teams are predicted to increase their win totals by four games or more.