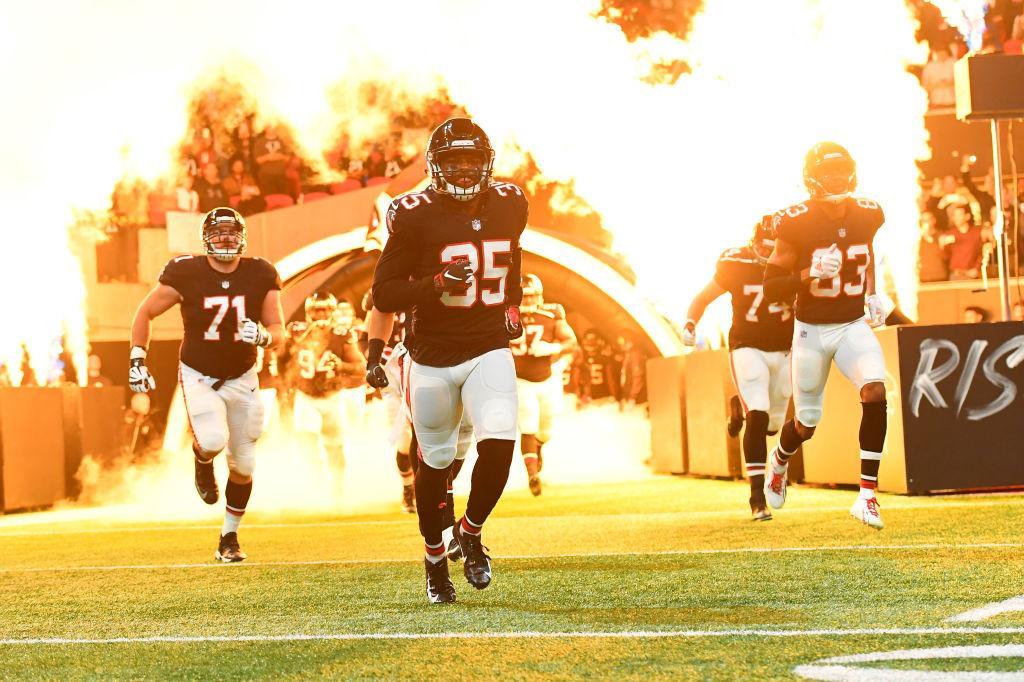 Scott Cunningham // Getty
Bing Predicts NFL Week 8
Fans have seen a flurry of huge plays, heroic comebacks, broken records, and many unlikely outcomes as they march toward the midpoint of the 2018 NFL season. A variety of storylines—the Hail Mary that fell one yard short, more dominance from who appear to be the league's two best teams (the Rams and the Chiefs), and a missed kick from the most unlikely of sources—highlighted last week.
The Falcons, Titans, Cowboys, and Chargers all receive extra rest with Week 8 byes, but the rest of the league is here with a few key matchups to get you invested in the Week 8 slate of games:
—Eagles @ Jaguars: It was thought these two could matchup in Super Bowl LIII. Now they're both fighting to keep their seasons alive. Only 17.5% of teams with 3-4 records go on to make the playoffs.
—Ravens @ Panthers: The league's top defense looks to fend off the pesky Panthers who are riding high after a huge come-from-behind victory over the reigning Super Bowl champion Eagles.
—Broncos @ Chiefs: Can Patrick Mahomes II stay hot and take the division rival Broncos for the second time this season?
—Packers @ Rams: Is this the week the undefeated Rams fall? Aaron Rodgers will give Los Angeles its toughest test yet.
—Saints @ Vikings: A rematch of one of the most historic playoffs wins of all time. Can the Saints exact their revenge and move to 6-1?
Guiding you through every game is Bing Predicts, which leverages search, social, and historical statistics to forecast the week's winners and losers. Read on for Week 7 predictions.

ALSO: See how Bing predicted the entire season here.