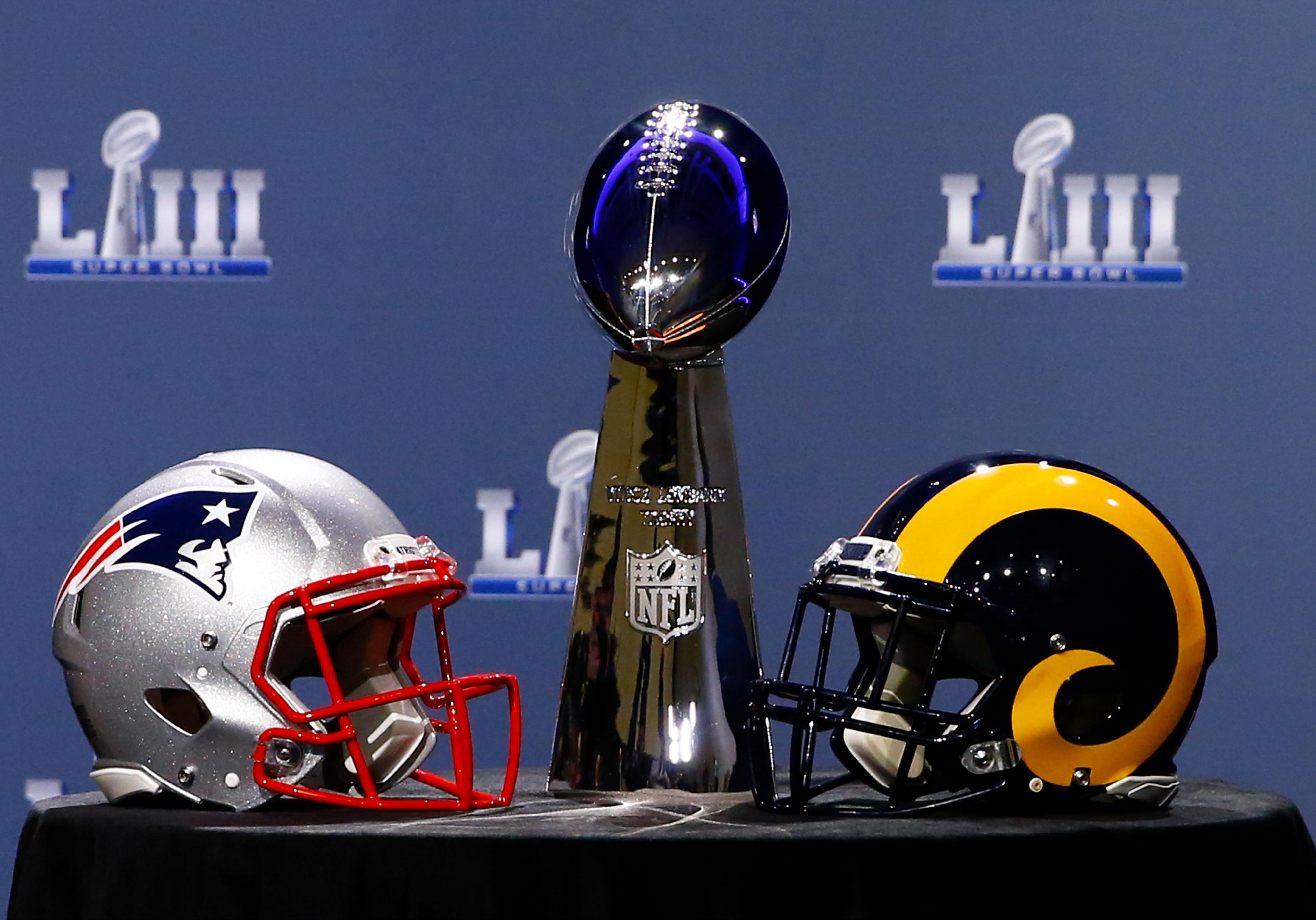 Bing Predicts: Super Bowl 53
Bing Predicts: Super Bowl 53
When Tom Brady arrived in New Orleans for his first career Super Bowl in 2002, the 24-year-old—who started the season as the backup quarterback—led the New England Patriots onto the field as 14-point underdogs. The team wasn't supposed to be in the Super Bowl, let alone have a chance to win it. The Los Angeles Rams, then in St. Louis, were "The Greatest Show on Turf." The reigning champions had an offense littered with stars including quarterback Kurt Warner, running back Marshall Faulk, offensive tackle Orlando Pace—who have all been elected to the Pro Football Hall of Fame—along with receivers Torry Holt and Isaac Bruce who were named 2019 semifinalists.
What happened next shocked the world: In one of the biggest upsets in Super Bowl History, kicker Adam Vinatieri knocked in a 48-yard field goal as time expired to elevate the Patriots over the Rams 20-17. Even more shocking, New England is still at it. This Sunday will mark the ninth time head coach Bill Belichick and Tom Brady have reached the final game of the season. The duo looks for their sixth victory together.
In 2019, it'll be the Patriots and the Rams yet again. While the NFL has undergone immense change since these two franchises met in the early 2000s, fans who were around will remember where they were when one of the great NFL dynasties was started. The question: can the Rams' young phenom head coach Sean McVay and quarterback Jared Goff upend the rulers of the last two decades and set the stage for a dynasty of their own?
Guiding you through every game is Bing Predicts, which leverages search, social, and historical statistics to forecast the week's winners and losers. Read on for team information and Super Bowl predictions.
ALSO: See how Bing predicted the entire season here.