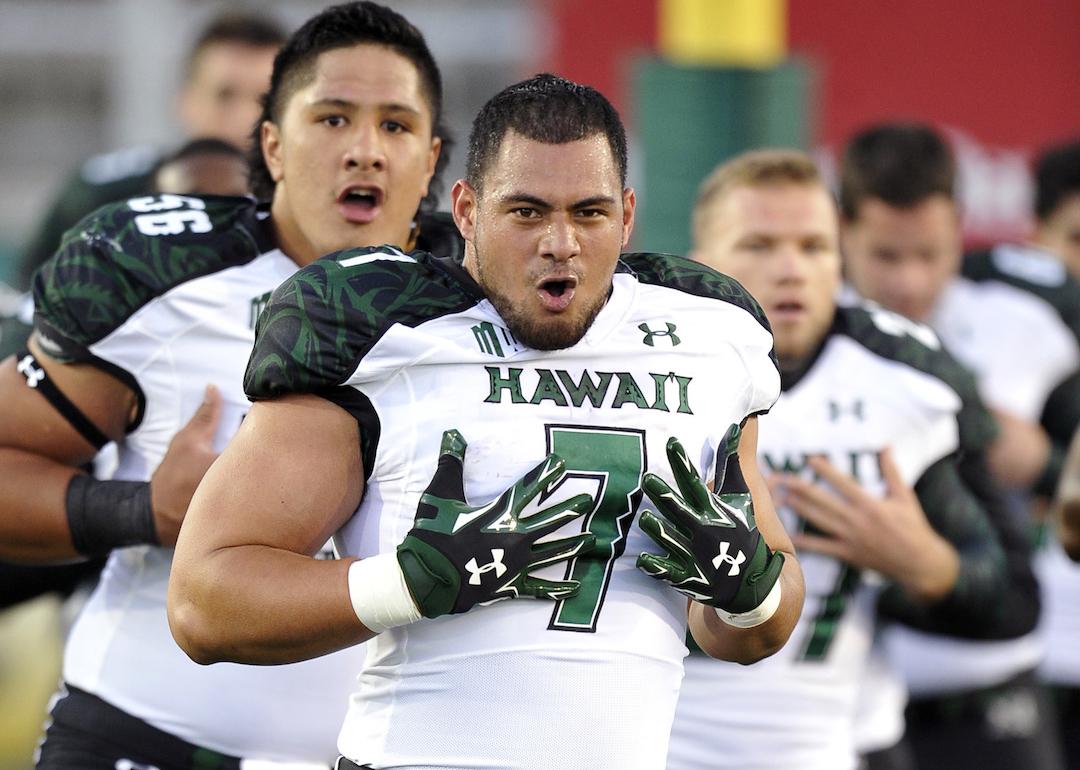 Famous college football traditions from around the country
Icon Sports Wire // Getty Images
Famous college football traditions from around the country
On Nov. 6, 1869, Rutgers and Princeton (then called the College of New Jersey) faced off in what would become the first-ever college football game. About 100 fans showed up for the game, which was played in New Brunswick, New Jersey. When all was said and done, Rutgers came out victorious, winning 6-4.
However, the game itself looked almost nothing like the college football games today. Each team was made up of 25 players, as opposed to the 125-man active rosters college teams have today. During that first game, points were scored after a team kicked the ball into the opponent's goal. Aside from their feet, players were allowed to bat the ball with their hands, heads, and sides to move it up and down the field. They weren't, however, allowed to throw or carry the ball. Ten rounds were played with a single point awarded to the scoring team at the end of each round.
In 2019, college football celebrated its 150th anniversary. So much has changed over the last century and a half. In 1943, helmets became mandatory for every player on the field. In 1958, Louisiana State University coach Paul Dietzel went from playing with a single platoon to playing with an offensive squad and a defensive squad. In the same year, the University of Houston signed the first two African-American football players. Warren McVea and Paul Gipson integrated what had been an all-white sport. The list could go on and on.
One thing that hasn't changed is how integral traditions are to the game. Since the sport's beginning, it's been these traditions that have transformed college football games from mere sporting matchups to actual events. From pregame festivities to before-kick-off hype, halftime practices to post-game celebrations, and all the songs, chants, and cheers that take place in between, it's the traditions that make college football stand out among all collegiate sports.
Stacker has rounded up 30 famous college football traditions from around the country. Using various sources, we've compiled a list of some of the most recognizable and inspiring rituals. From the Iowa Wave to Mizzou's homecoming game, read on for some of the best traditions around.
You may also like: 50 largest college football stadiums