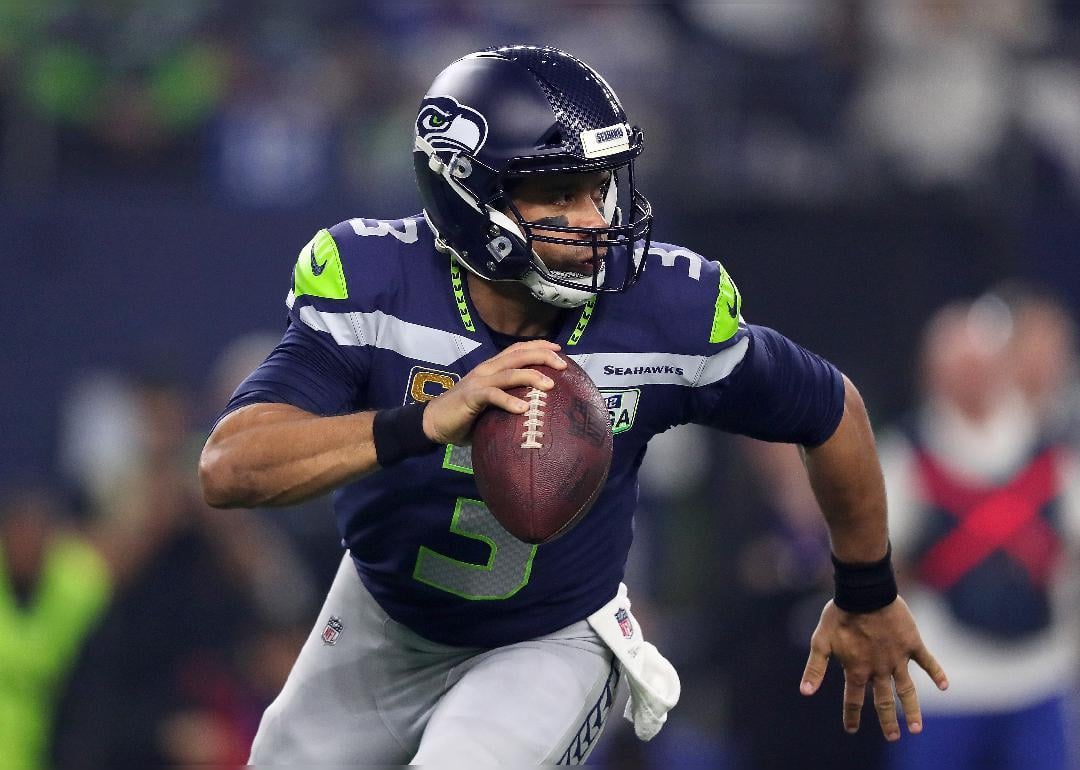 Highest-paid players in the NFL
Tom Pennington // Getty Images
Highest-paid players in the NFL
Despite its position as America's most popular professional sport and biggest cash generator of the four major sports, National Football League contracts are often smoke and mirrors with little of the deal guaranteed. The brutal nature of football, among other things, is why NFL contracts are less rich than those given in Major League Baseball or the National Basketball Association. Teams are risk-averse, understanding that the shelf life for their athletes is significantly less than that of other sports.
The hard salary cap in the NFL also factors into money spent. Despite significant increases in the league's salary cap each of the last six seasons, each team can spend no more than a certain amount each year on player contracts for its 53-man roster. In 2019, that number is $188.2 million. The MLB has zero salary cap, so a team like the Boston Red Sox can enter 2019 with a payroll of nearly $225 million for a roster of 40 players. The NBA has a soft cap, meaning a team can spend over the cap to retain a player and pay a luxury tax.
All that said, there is still plenty of money to go around in the NFL, and the more valuable the player, the more money a team is willing to shell out in guaranteed dollars. It should come as no surprise that the majority of those massive contracts belong to players at the sport's most important role: quarterback. Of the largest annual player salaries, the top 11—and 17 of the top 20—are quarterbacks. Additionally, QB is the only position on offense to crack the top 20, further displaying the perceived worth of the signal-caller. Stacker compiled a list of the highest-paid players in the NFL, ranked by annual salary, using data from Spotrac.
Read on to see the lucrative contracts doled out to the NFL's most prominent and decorated players.
You may also like: Highest-paid players in the NBA