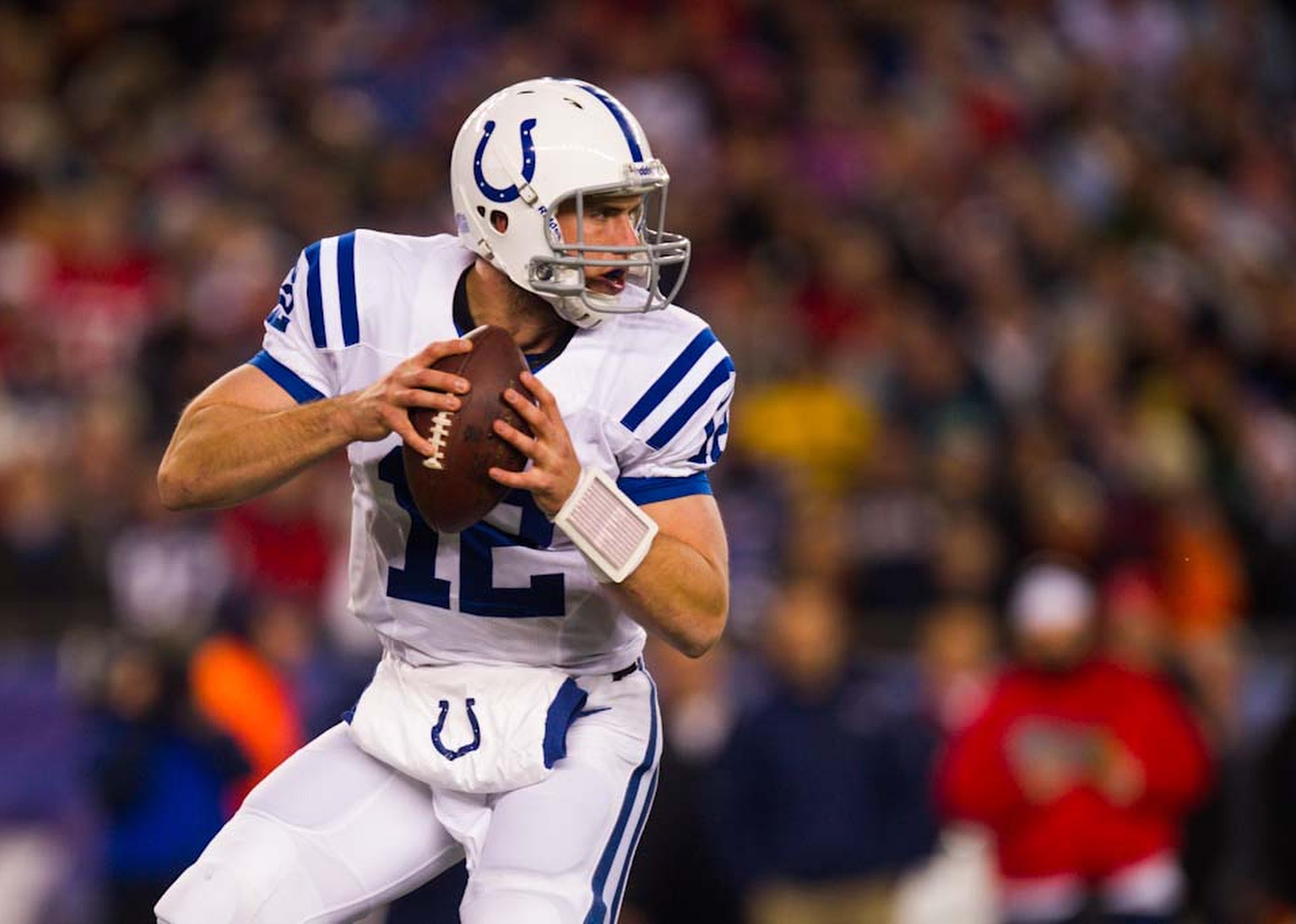 Top NFL draft picks who made the postseason as a rookie
Rob Tringali // Getty Images
Top NFL draft picks who made the postseason as a rookie
Top National Football League draft picks are rarely able to immediately translate college success into postseason wins. Coming out of Tennessee, Peyton Manning went #1 overall in the 1998 Draft, but his Indianapolis Colts wrapped up that season 3-13. Manning eventually won two Super Bowls and many awards en route to a Hall of Fame career, but only completed 57% of his passes in his losing rookie season. He also threw more interceptions than touchdowns that first year.
Stacker compared every #1 overall pick in NFL draft history to every playoff team in NFL history to reveal the top overall picks who made the postseason as a rookie, using data from Pro-Football-Reference.com. American Football League results are counted for the purposes of this list. Tom Cousineau, the 1979 top pick was excluded, however, because he played in the Canadian Football League prior to his NFL debut.
Since the first NFL Draft in 1936, 14% of the top overall picks made the playoffs in their rookie season. Since the NFL's 2002 expansion, only three #1 draft picks have qualified for the postseason in their first year. Teams are 6-9 all-time in the postseason with the reigning #1 draft pick on their roster and just 1-6 since 1978. Read on to see what other successes and setbacks these prized prospects achieved in the NFL.
You may also like: One-trick ponies of the PGA