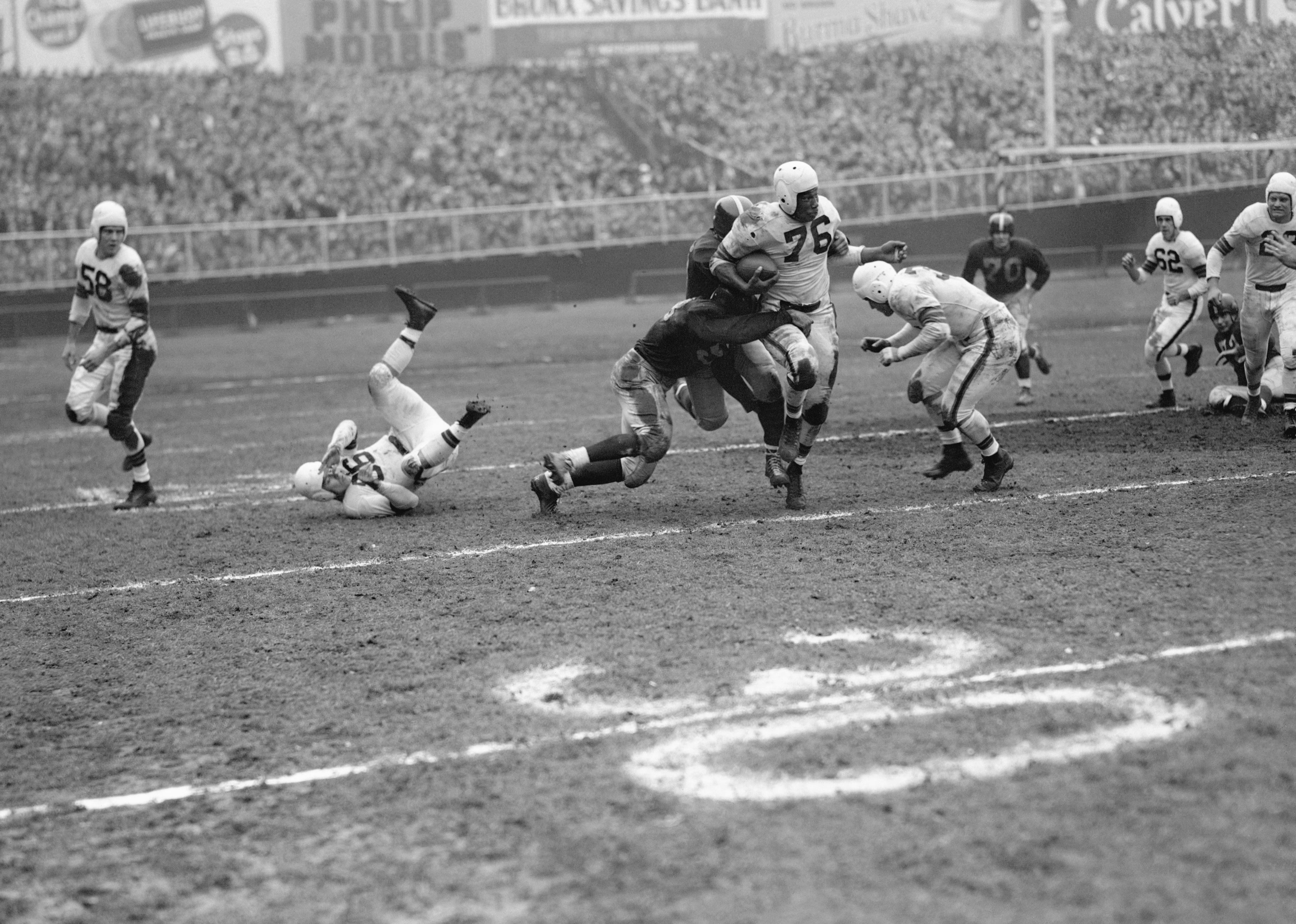 Undrafted NFL players who made the Hall of Fame
Bettmann/Contributor // Getty Images
Undrafted NFL players who made the Hall of Fame
About 3,000 college players enter the NFL Draft every year. Thousands of college seniors hope to hear their name called during the three-day event (which took place April 28-30 this year). Elite underclassmen, at least three years removed from high school graduation, can declare for the annual NFL Draft, too.
Each NFL Draft includes at least 32 picks in each of seven rounds. Teams that lost free agents the year before receive additional compensatory draft selections. These picks are also given to teams that promote minority coaching or personnel candidates. The 2022 NFL Draft included 262 total NFL draft picks. Still, fewer than one in 10 eligible prospects gets drafted from the Division I and II ranks each year.
Nonetheless, undrafted prospects can still reach the NFL's elite ranks. Stacker compiled a list of NFL Hall of Famers who went undrafted using Stathead and the Pro Football Hall of Fame. Players who entered the NFL prior to the first draft in 1936 were excluded. We additionally excluded players who were not drafted in the NFL but were drafted in a different league. Players are sorted by the year they entered the NFL.
Altogether, 7.9% of the 278 Hall of Famers who entered the NFL after the inaugural 1936 draft were undrafted. This includes eight defensive backs in the Hall of Fame who went undrafted, which is more than any other position.
The number of undrafted Hall of Famers continues to grow. Eight of the 22 players on this list joined the Hall of Fame in the past decade. Over the past three years, the Pro Football Hall of Fame inducted four. Sam Mills is the most recent new member, part of the upcoming 2022 class. The Pro Football Hall of Fame is also going to increase the maximum number of players it inducts as senior finalists (finalists who retired more than 25 years ago).
You may also like: Highest-paid players in the NFL