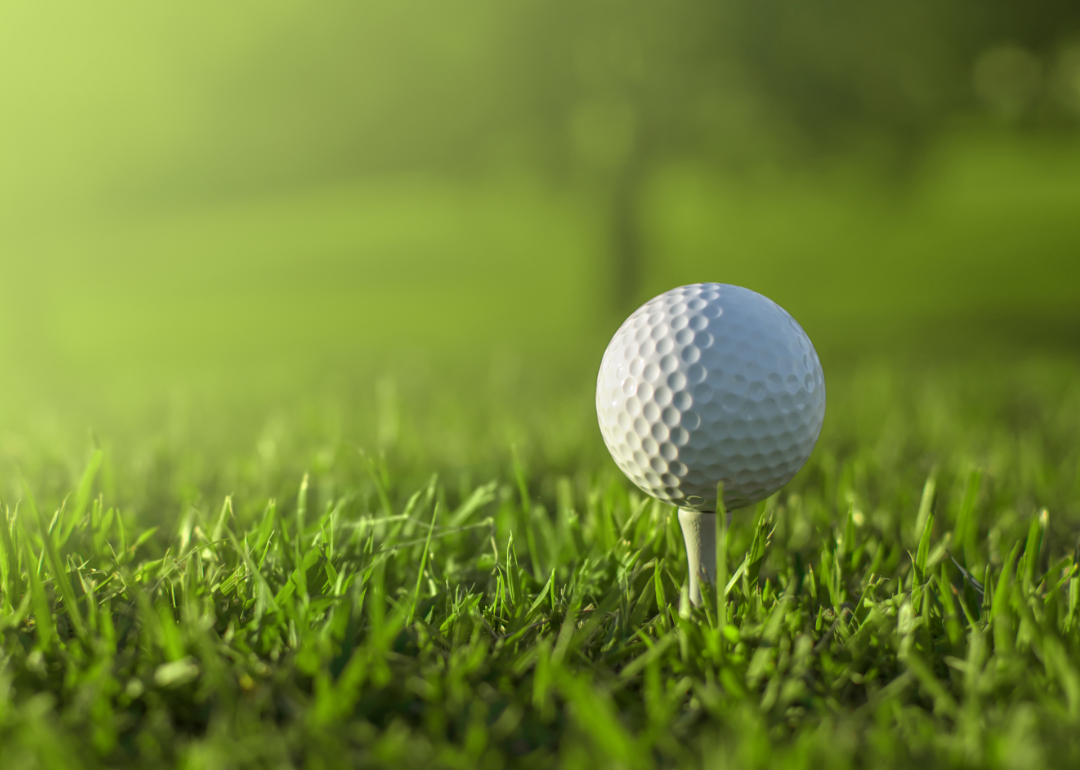 Favorites to win The Players Championship at Sawgrass
Favorites to win The Players Championship at Sawgrass
The Players Championship is one of the most venerable tournaments on the PGA Tour schedule. Winning the event gives PGA professionals 80 points toward their tour rankings, which is the second most after the four Majors, each of which yields 100 points. Of course, the biggest reason that the best golfers in the world vie for the Players title is that it boasts the largest prize money of any single tournament. The 2019 Players actually holds the record for the greatest prize purse in PGA Tour history: The total winnings amount to $12.5 million with the winner receiving the lion's share at $2.25 million.
 
Determining who has the best chance to win the 2019 tournament, held on the Players Stadium Course at TPC Sawgrass in Florida, takes two major factors into account. The tournament is being held in March for the first time since 2006 (it had been held over Mother's Day weekend in May since 2007), which reduces the number of events played leading up to the tournament and limiting the total statistical analysis in figuring out who might or might not win. In addition, the advent of advanced statistical measures like strokes gained help to create win probabilities on a deeper level.
 
In determining this year's favorites, Stacker looked at a number of different measures to figure out who has the best odds of taking home the prize. Of course, there are the gambling odds over at Bovada, which break down who might win based on past performance and where the money is landing at casinos. But Stacker also looked carefully at strokes gained from the PGA Tour's stat sheets. To put it in layman's terms, the various strokes gained stats are calculated by ShotLink technology which is powered by CDW to measure a player's performance from every spot on the golf course. A baseline statistic is then created from that location to determine whether a player did better or worse than every other competitor from that exact spot. The variety of strokes gained categories include off-the-tee, approach-the-green, around-the-green, and putting.

Stacker analyzed all the data as of March 11, 2019, and ranked the top-50 competitors in the Players Championship field from lowest to highest odds to win the tournament. Ties were broken by the 2019 World Rankings.
 
Will Tiger Woods break through and win his third Players crown? Will Phil Mickelson beat Father Time to earn his second ever title at Sawgrass? Can Webb Simpson repeat as champion and become the first-ever, back-to-back winner? The odds and statistics can help guide the way in determining the winner of the 2019 Players Championship.
 
You might also like: Best sports documentaries of all time
#50: Adam Hadwin
- Odds to win: +12500
- World ranking: 65
- 2018 TPC at Sawgrass: T57 (score: -4)
- Last 5 results: T33 - 75 - T18 - T44 - T2

- 2019 PGA shots gained:
--- Off the tee: 0.65 (PGA rank: 11)
--- Green approach: -0.16 (PGA rank: 144)
--- Around green: -0.38 (PGA rank: 197)
--- Putting: 0.00 (PGA rank: 111)
--- Total: 0.11 (PGA rank: T96)
#49: Haotong Li
- Odds to win: +12500
- World ranking: 38
- 2018 TPC at Sawgrass: CUT (score: 12)
- Last 5 results: CUT - T19 - 2 - T12 - CUT

- 2019 PGA shots gained: player not eligible for ranking
#48: Alex Noren
- Odds to win: +12500
- World ranking: 27
- 2018 TPC at Sawgrass: T17 (score: -10)
- Last 5 results: CUT - T62 - T44 - CUT - T8

- 2019 PGA shots gained:
--- Off the tee: -0.33 (PGA rank: 175)
--- Green approach: -0.44 (PGA rank: 180)
--- Around green: 0.10 (PGA rank: 81)
--- Putting: -1.02 (PGA rank: 213)
--- Total: -0.67 (PGA rank: 177)
#47: Jason Kokrak
- Odds to win: +10000
- World ranking: 91
- 2018 TPC at Sawgrass: T46 (score: -5)
- Last 5 results: T10 - T9 - T37 - T20 - T20

- 2019 PGA shots gained:
--- Off the tee: 0.58 (PGA rank: T17)
--- Green approach: 1.12 (PGA rank: 3)
--- Around green: -0.06 (PGA rank: T136)
--- Putting: -0.18 (PGA rank: 148)
--- Total: 1.64 (PGA rank: 8)
#46: Zach Johnson
- Odds to win: +10000
- World ranking: 80
- 2018 TPC at Sawgrass: MDF (score: 2)
- Last 5 results: T40 - T59 - T39 - T28 - CUT

- 2019 PGA shots gained:
--- Off the tee: -0.03 (PGA rank: 119)
--- Green approach: 0.51 (PGA rank: 38)
--- Around green: 0.26 (PGA rank: T42)
--- Putting: 0.11 (PGA rank: 91)
--- Total: 0.74 (PGA rank: 46)
#45: Sung-Jae Im
- Odds to win: +10000
- World ranking: 71
- 2018 TPC at Sawgrass: did not participate
- Last 5 results: T3 - T51 - CUT - CUT - T7

- 2019 PGA shots gained: player not eligible for ranking
#44: Luke List
- Odds to win: +10000
- World ranking: 66
- 2018 TPC at Sawgrass: CUT (score: E)
- Last 5 results: T10 - CUT - T15 - CUT - T40

- 2019 PGA shots gained:
--- Off the tee: 0.84 (PGA rank: 4)
--- Green approach: 0.52 (PGA rank: 34)
--- Around green: 0.11 (PGA rank: 79)
--- Putting: -0.03 (PGA rank: 120)
--- Total: 1.47 (PGA rank: 11)
#43: Byeong-Hun An
- Odds to win: +10000
- World ranking: 50
- 2018 TPC at Sawgrass: T30 (score: -8)
- Last 5 results: T10 - T36 - T45 - T20 - T12

- 2019 PGA shots gained: player not eligible for ranking
#42: Tyrrell Hatton
- Odds to win: +10000
- World ranking: 36
- 2018 TPC at Sawgrass: CUT (score: 2)
- Last 5 results: T29 - T19 - CUT - T15 - T38

- 2019 PGA shots gained:
--- Off the tee: 0.35 (PGA rank: 48)
--- Green approach: -0.35 (PGA rank: 168)
--- Around green: 0.76 (PGA rank: 2)
--- Putting: 0.15 (PGA rank: 82)
--- Total: 0.76 (PGA rank: 42)
#41: Keith Mitchell
- Odds to win: +9000
- World ranking: 58
- 2018 TPC at Sawgrass: MDF (score: 4)
- Last 5 results: T6 - 1 - CUT - CUT - 73

- 2019 PGA shots gained:
--- Off the tee: 0.69 (PGA rank: 7)
--- Green approach: 0.56 (PGA rank: T30)
--- Around green: 0.09 (PGA rank: T85)
--- Putting: -0.47 (PGA rank: 183)
--- Total: 1.34 (PGA rank: 15)
#40: Kevin Kisner
- Odds to win: +9000
- World ranking: 48
- 2018 TPC at Sawgrass: CUT (score: 3)
- Last 5 results: T23 - T27 - T28 - T26 - T57

- 2019 PGA shots gained:
--- Off the tee: 0.35 (PGA rank: 49)
--- Green approach: 0.28 (PGA rank: 64)
--- Around green: -0.37 (PGA rank: 196)
--- Putting: 0.47 (PGA rank: 36)
--- Total: 0.25 (PGA rank: 85)
#39: Matt Wallace
- Odds to win: +9000
- World ranking: 35
- 2018 TPC at Sawgrass: did not participate
- Last 5 results: T6 - T20 - T33 - CUT - 2

- 2019 PGA shots gained:
--- Off the tee: 0.22 (PGA rank: 72)
--- Green approach: 0.12 (PGA rank: 93)
--- Around green: 0.55 (PGA rank: T7)
--- Putting: 0.40 (PGA rank: 46)
--- Total: 0.90 (PGA rank: 33)
#38: Billy Horschel
- Odds to win: +8000
- World ranking: 40
- 2018 TPC at Sawgrass: T37 (score: -7)
- Last 5 results: T50 - T16 - T45 - T39 - 8

- 2019 PGA shots gained:
--- Off the tee: -0.25 (PGA rank: 160)
--- Green approach: -0.13 (PGA rank: 136)
--- Around green: 0.05 (PGA rank: 96)
--- Putting: 0.65 (PGA rank: 20)
--- Total: -0.33 (PGA rank: 148)
#37: Keegan Bradley
- Odds to win: +8000
- World ranking: 34
- 2018 TPC at Sawgrass: T7 (score: -12)
- Last 5 results: T46 - T10 - T51 - T67 - T35

- 2019 PGA shots gained:
--- Off the tee: 0.25 (PGA rank: T63)
--- Green approach: 0.85 (PGA rank: 7)
--- Around green: -0.05 (PGA rank: 133)
--- Putting: -0.86 (PGA rank: 210)
--- Total: 1.04 (PGA rank: 26)
#36: Louis Oosthuizen
- Odds to win: +8000
- World ranking: 28
- 2018 TPC at Sawgrass: CUT (score: 5)
- Last 5 results: CUT - T25 - CUT - 4 - T7

- 2019 PGA shots gained:
--- Off the tee: -0.37 (PGA rank: T184)
--- Green approach: 0.09 (PGA rank: T99)
--- Around green: 0.09 (PGA rank: 87)
--- Putting: -0.12 (PGA rank: 133)
--- Total: -0.19 (PGA rank: 129)
#35: Cameron Smith
- Odds to win: +7500
- World ranking: 24
- 2018 TPC at Sawgrass: CUT (score: 7)
- Last 5 results: CUT - T6 - T49 - T15 - T9

- 2019 PGA shots gained:
--- Off the tee: -0.37 (PGA rank: 186)
--- Green approach: 0.56 (PGA rank: T30)
--- Around green: 0.51 (PGA rank: T13)
--- Putting: 0.65 (PGA rank: 21)
--- Total: 0.70 (PGA rank: 49)
#34: Bubba Watson
- Odds to win: +7500
- World ranking: 17
- 2018 TPC at Sawgrass: T57 (score: -4)
- Last 5 results: T17 - T27 - T15 - T4 - CUT

- 2019 PGA shots gained:
--- Off the tee: 0.88 (PGA rank: 3)
--- Green approach: 0.28 (PGA rank: 63)
--- Around green: -0.11 (PGA rank: 151)
--- Putting: -0.41 (PGA rank: 174)
--- Total: 1.05 (PGA rank: 25)
#33: Si Woo Kim
- Odds to win: +7000
- World ranking: 54
- 2018 TPC at Sawgrass: T63 (score: -3)
- Last 5 results: CUT - 3 - T4 - CUT - T29

- 2019 PGA shots gained:
--- Off the tee: -0.19 (PGA rank: 148)
--- Green approach: 0.05 (PGA rank: 108)
--- Around green: 0.55 (PGA rank: T7)
--- Putting: 0.61 (PGA rank: 24)
--- Total: 0.41 (PGA rank: 67)
#32: Charles Howell III
- Odds to win: +7000
- World ranking: 46
- 2018 TPC at Sawgrass: T17 (score: -10)
- Last 5 results: T15 - T14 - 6 - T20 - T34

- 2019 PGA shots gained:
--- Off the tee: 0.50 (PGA rank: 26)
--- Green approach: 0.09 (PGA rank: T97)
--- Around green: 0.44 (PGA rank: 20)
--- Putting: 0.70 (PGA rank: 17)
--- Total: 1.03 (PGA rank: 27)
#31: Matthew Fitzpatrick
- Odds to win: +7000
- World ranking: 33
- 2018 TPC at Sawgrass: T46 (score: -5)
- Last 5 results: 2 - T27 - CUT - T16 - 4

- 2019 PGA shots gained:
--- Off the tee: 0.61 (PGA rank: 14)
--- Green approach: 0.39 (PGA rank: 52)
--- Around green: 0.50 (PGA rank: 15)
--- Putting: 0.07 (PGA rank: 99)
--- Total: 1.50 (PGA rank: 10)
#30: Lucas Glover
- Odds to win: +6600
- World ranking: 81
- 2018 TPC at Sawgrass: MDF (score: 1)
- Last 5 results: T10 - T4 - T7 - CUT - T12

- 2019 PGA shots gained:
--- Off the tee: 0.41 (PGA rank: 42)
--- Green approach: 0.69 (PGA rank: 17)
--- Around green: 0.22 (PGA rank: 52)
--- Putting: 0.45 (PGA rank: 37)
--- Total: 1.32 (PGA rank: 16)
#29: Phil Mickelson
- Odds to win: +6600
- World ranking: 20
- 2018 TPC at Sawgrass: CUT (score: 8)
- Last 5 results: CUT - T39 - T37 - 1 - CUT

- 2019 PGA shots gained:
--- Off the tee: 0.22 (PGA rank: 74)
--- Green approach: 0.50 (PGA rank: 40)
--- Around green: 0.13 (PGA rank: 71)
--- Putting: 0.12 (PGA rank: T88)
--- Total: 0.85 (PGA rank: 37)
#28: Patrick Reed
- Odds to win: +6600
- World ranking: 16
- 2018 TPC at Sawgrass: T41 (score: -6)
- Last 5 results: T50 - T14 - T22 - 56 - T13

- 2019 PGA shots gained:
--- Off the tee: -0.08 (PGA rank: 127)
--- Green approach: -0.14 (PGA rank: 137)
--- Around green: 0.30 (PGA rank: 36)
--- Putting: 0.77 (PGA rank: 14)
--- Total: 0.09 (PGA rank: T102)
#27: Ian Poulter
- Odds to win: +5500
- World ranking: 31
- 2018 TPC at Sawgrass: T11 (score: -11)
- Last 5 results: T23 - T3 - T6 - T3 - T6

- 2019 PGA shots gained:
--- Off the tee: 0.29 (PGA rank: 59)
--- Green approach: 0.31 (PGA rank: 58)
--- Around green: 0.53 (PGA rank: 10)
--- Putting: 0.02 (PGA rank: 108)
--- Total: 1.13 (PGA rank: T22)
#26: Rafael Cabrera Bello
- Odds to win: +5500
- World ranking: 30
- 2018 TPC at Sawgrass: T17 (score: -10)
- Last 5 results: T3 - T19 - T25 - T22 - CUT

- 2019 PGA shots gained: player not eligible for ranking
#25: Gary Woodland
- Odds to win: +5500
- World ranking: 23
- 2018 TPC at Sawgrass: CUT (score: 2)
- Last 5 results: T36 - T17 - T7 - T9 - MDF

- 2019 PGA shots gained:
--- Off the tee: 0.74 (PGA rank: 6)
--- Green approach: 0.81 (PGA rank: 9)
--- Around green: 0.10 (PGA rank: 82)
--- Putting: -0.10 (PGA rank: 131)
--- Total: 1.65 (PGA rank: 6)
#24: Matt Kuchar
- Odds to win: +5500
- World ranking: 22
- 2018 TPC at Sawgrass: T17 (score: -10)
- Last 5 results: 50 - T28 - T22 - T4 - 1

- 2019 PGA shots gained:
--- Off the tee: 0.19 (PGA rank: 82)
--- Green approach: 0.68 (PGA rank: 19)
--- Around green: 0.23 (PGA rank: T48)
--- Putting: 0.08 (PGA rank: 97)
--- Total: 1.10 (PGA rank: 24)
#23: Henrik Stenson
- Odds to win: +5000
- World ranking: 37
- 2018 TPC at Sawgrass: T23 (score: -9)
- Last 5 results: T17 - T54 - CUT - CUT - CUT

- 2019 PGA shots gained: player not eligible for ranking
#22: Jordan Spieth
- Odds to win: +5000
- World ranking: 25
- 2018 TPC at Sawgrass: T41 (score: -6)
- Last 5 results: T54 - T51 - T45 - T35 - CUT

- 2019 PGA shots gained:
--- Off the tee: -0.49 (PGA rank: T197)
--- Green approach: 0.01 (PGA rank: T116)
--- Around green: -0.05 (PGA rank: 132)
--- Putting: -0.02 (PGA rank: 114)
--- Total: -0.53 (PGA rank: 168)
#21: Webb Simpson
- Odds to win: +5000
- World ranking: 21
- 2018 TPC at Sawgrass: 1 (score: -18)
- Last 5 results: T36 - T39 - T20 - T8 - 3

- 2019 PGA shots gained:
--- Off the tee: -0.17 (PGA rank: 146)
--- Green approach: 0.76 (PGA rank: 12)
--- Around green: 0.54 (PGA rank: 9)
--- Putting: 0.10 (PGA rank: 92)
--- Total: 1.13 (PGA rank: T22)
#20: Marc Leishman
- Odds to win: +5000
- World ranking: 19
- 2018 TPC at Sawgrass: T63 (score: -3)
- Last 5 results: T23 - T62 - T4 - T43 - T3

- 2019 PGA shots gained:
--- Off the tee: 0.19 (PGA rank: T79)
--- Green approach: 0.70 (PGA rank: 15)
--- Around green: -0.06 (PGA rank: T136)
--- Putting: 0.34 (PGA rank: 56)
--- Total: 0.83 (PGA rank: 39)
#19: Tony Finau
- Odds to win: +5000
- World ranking: 14
- 2018 TPC at Sawgrass: T57 (score: -4)
- Last 5 results: T25 - T15 - T38 - CUT - T13

- 2019 PGA shots gained:
--- Off the tee: 0.56 (PGA rank: 21)
--- Green approach: 0.36 (PGA rank: 55)
--- Around green: 0.01 (PGA rank: T113)
--- Putting: 0.15 (PGA rank: 83)
--- Total: 0.93 (PGA rank: 31)
#18: Paul Casey
- Odds to win: +4500
- World ranking: 15
- 2018 TPC at Sawgrass: did not participate
- Last 5 results: T3 - T25 - 2 - CUT - T16

- 2019 PGA shots gained:
--- Off the tee: 0.49 (PGA rank: 27)
--- Green approach: 0.68 (PGA rank: 18)
--- Around green: 0.26 (PGA rank: T42)
--- Putting: -0.29 (PGA rank: 162)
--- Total: 1.43 (PGA rank: 12)
#17: Adam Scott
- Odds to win: +4000
- World ranking: 32
- 2018 TPC at Sawgrass: T11 (score: -11)
- Last 5 results: CUT - T7 - MDF - 2 - CUT

- 2019 PGA shots gained:
--- Off the tee: 0.26 (PGA rank: 62)
--- Green approach: 0.50 (PGA rank: 39)
--- Around green: -0.30 (PGA rank: T187)
--- Putting: 0.69 (PGA rank: 18)
--- Total: 0.46 (PGA rank: 64)
#16: Hideki Matsuyama
- Odds to win: +4000
- World ranking: 29
- 2018 TPC at Sawgrass: CUT (score: 4)
- Last 5 results: T33 - T19 - T9 - T15 - T3

- 2019 PGA shots gained:
--- Off the tee: 0.47 (PGA rank: 29)
--- Green approach: 1.13 (PGA rank: 2)
--- Around green: 0.44 (PGA rank: 21)
--- Putting: -0.60 (PGA rank: 197)
--- Total: 2.04 (PGA rank: 3)
#15: Patrick Cantlay
- Odds to win: +4000
- World ranking: 18
- 2018 TPC at Sawgrass: T23 (score: -9)
- Last 5 results: T6 - T15 - CUT - T9 - T5

- 2019 PGA shots gained:
--- Off the tee: 0.67 (PGA rank: T9)
--- Green approach: 0.60 (PGA rank: 24)
--- Around green: 0.38 (PGA rank: 29)
--- Putting: 0.23 (PGA rank: T69)
--- Total: 1.65 (PGA rank: 7)
#14: Jason Day
- Odds to win: +4000
- World ranking: 12
- 2018 TPC at Sawgrass: T5 (score: -13)
- Last 5 results: T4 - T5 - 13 - 16 - T11

- 2019 PGA shots gained:
--- Off the tee: 0.78 (PGA rank: 5)
--- Green approach: -0.16 (PGA rank: 142)
--- Around green: 0.24 (PGA rank: 47)
--- Putting: 0.84 (PGA rank: 11)
--- Total: 0.86 (PGA rank: 36)
#13: Sergio Garcia
- Odds to win: +3300
- World ranking: 26
- 2018 TPC at Sawgrass: 70 (score: E)
- Last 5 results: T9 - T6 - T37 - DQ - T3

- 2019 PGA shots gained: player not eligible for ranking
#12: Tommy Fleetwood
- Odds to win: +2800
- World ranking: 13
- 2018 TPC at Sawgrass: T7 (score: -12)
- Last 5 results: T3 - T19 - T28 - T45 - T16

- 2019 PGA shots gained:
--- Off the tee: 0.67 (PGA rank: T9)
--- Green approach: 0.52 (PGA rank: 35)
--- Around green: 0.43 (PGA rank: T23)
--- Putting: -0.04 (PGA rank: 122)
--- Total: 1.62 (PGA rank: 9)
#11: Jon Rahm
- Odds to win: +2500
- World ranking: 10
- 2018 TPC at Sawgrass: T63 (score: -3)
- Last 5 results: T45 - T9 - T10 - T5 - 6

- 2019 PGA shots gained:
--- Off the tee: 1.02 (PGA rank: 2)
--- Green approach: 0.01 (PGA rank: T116)
--- Around green: 0.12 (PGA rank: 75)
--- Putting: 0.16 (PGA rank: 81)
--- Total: 1.15 (PGA rank: 21)
#10: Xander Schauffele
- Odds to win: +2500
- World ranking: 8
- 2018 TPC at Sawgrass: T2 (score: -14)
- Last 5 results: T14 - T15 - T10 - T25 - 1

- 2019 PGA shots gained:
--- Off the tee: 0.42 (PGA rank: 40)
--- Green approach: 0.77 (PGA rank: 11)
--- Around green: 0.21 (PGA rank: T54)
--- Putting: 0.81 (PGA rank: 13)
--- Total: 1.40 (PGA rank: 13)
#9: Bryson DeChambeau
- Odds to win: +2500
- World ranking: 5
- 2018 TPC at Sawgrass: T37 (score: -7)
- Last 5 results: T46 - T56 - T15 - T6 - 1

- 2019 PGA shots gained:
--- Off the tee: 0.61 (PGA rank: 15)
--- Green approach: 0.29 (PGA rank: T60)
--- Around green: 0.09 (PGA rank: 83)
--- Putting: 0.28 (PGA rank: 63)
--- Total: 0.99 (PGA rank: 28)
#8: Tiger Woods
- Odds to win: +2200
- World ranking: 11
- 2018 TPC at Sawgrass: T11 (score: -11)
- Last 5 results: T10 - T15 - T20 - 17 - 1

- 2019 PGA shots gained: player not eligible for ranking
#7: Francesco Molinari
- Odds to win: +2200
- World ranking: 7
- 2018 TPC at Sawgrass: CUT (score: 2)
- Last 5 results: 1 - T17 - T27 - T26 - T43

- 2019 PGA shots gained:
--- Off the tee: 0.22 (PGA rank: 71)
--- Green approach: 0.03 (PGA rank: 113)
--- Around green: 0.04 (PGA rank: 104)
--- Putting: 0.67 (PGA rank: 19)
--- Total: 0.28 (PGA rank: 83)
#6: Brooks Koepka
- Odds to win: +2200
- World ranking: 3
- 2018 TPC at Sawgrass: T11 (score: -11)
- Last 5 results: CUT - T2 - T27 - T57 - T9

- 2019 PGA shots gained:
--- Off the tee: 0.38 (PGA rank: 46)
--- Green approach: 0.63 (PGA rank: 22)
--- Around green: -0.05 (PGA rank: T130)
--- Putting: -0.39 (PGA rank: T172)
--- Total: 0.96 (PGA rank: 29)
#5: Rickie Fowler
- Odds to win: +2000
- World ranking: 9
- 2018 TPC at Sawgrass: CUT (score: 1)
- Last 5 results: T40 - T2 - T36 - 1 - T66

- 2019 PGA shots gained:
--- Off the tee: 0.22 (PGA rank: 70)
--- Green approach: 0.23 (PGA rank: 69)
--- Around green: 0.10 (PGA rank: 80)
--- Putting: 0.88 (PGA rank: 8)
--- Total: 0.56 (PGA rank: 58)
#4: Justin Rose
- Odds to win: +2000
- World ranking: 2
- 2018 TPC at Sawgrass: T23 (score: -9)
- Last 5 results: T63 - CUT - 1 - T34 - 3

- 2019 PGA shots gained:
--- Off the tee: 0.21 (PGA rank: 75)
--- Green approach: 0.41 (PGA rank: 49)
--- Around green: 0.27 (PGA rank: 39)
--- Putting: 0.17 (PGA rank: 80)
--- Total: 0.89 (PGA rank: 35)
#3: Justin Thomas
- Odds to win: +1600
- World ranking: 4
- 2018 TPC at Sawgrass: T11 (score: -11)
- Last 5 results: T30 - 9 - 2 - 3 - T16

- 2019 PGA shots gained:
--- Off the tee: 0.42 (PGA rank: 39)
--- Green approach: 1.21 (PGA rank: 1)
--- Around green: 0.49 (PGA rank: 16)
--- Putting: 0.18 (PGA rank: 79)
--- Total: 2.12 (PGA rank: 2)
#2: Rory McIlroy
- Odds to win: +1200
- World ranking: 6
- 2018 TPC at Sawgrass: CUT (score: 1)
- Last 5 results: T6 - 2 - T4 - T5 - T4

- 2019 PGA shots gained:
--- Off the tee: 1.30 (PGA rank: 1)
--- Green approach: 0.57 (PGA rank: 27)
--- Around green: 0.35 (PGA rank: 33)
--- Putting: 0.36 (PGA rank: 53)
--- Total: 2.23 (PGA rank: 1)
#1: Dustin Johnson
- Odds to win: +1200
- World ranking: 1
- 2018 TPC at Sawgrass: T17 (score: -10)
- Last 5 results: 1 - T9 - T45 - 1 - T16

- 2019 PGA shots gained:
--- Off the tee: 0.65 (PGA rank: 12)
--- Green approach: 0.57 (PGA rank: 28)
--- Around green: 0.44 (PGA rank: 19)
--- Putting: 0.88 (PGA rank: 9)
--- Total: 1.66 (PGA rank: 5)