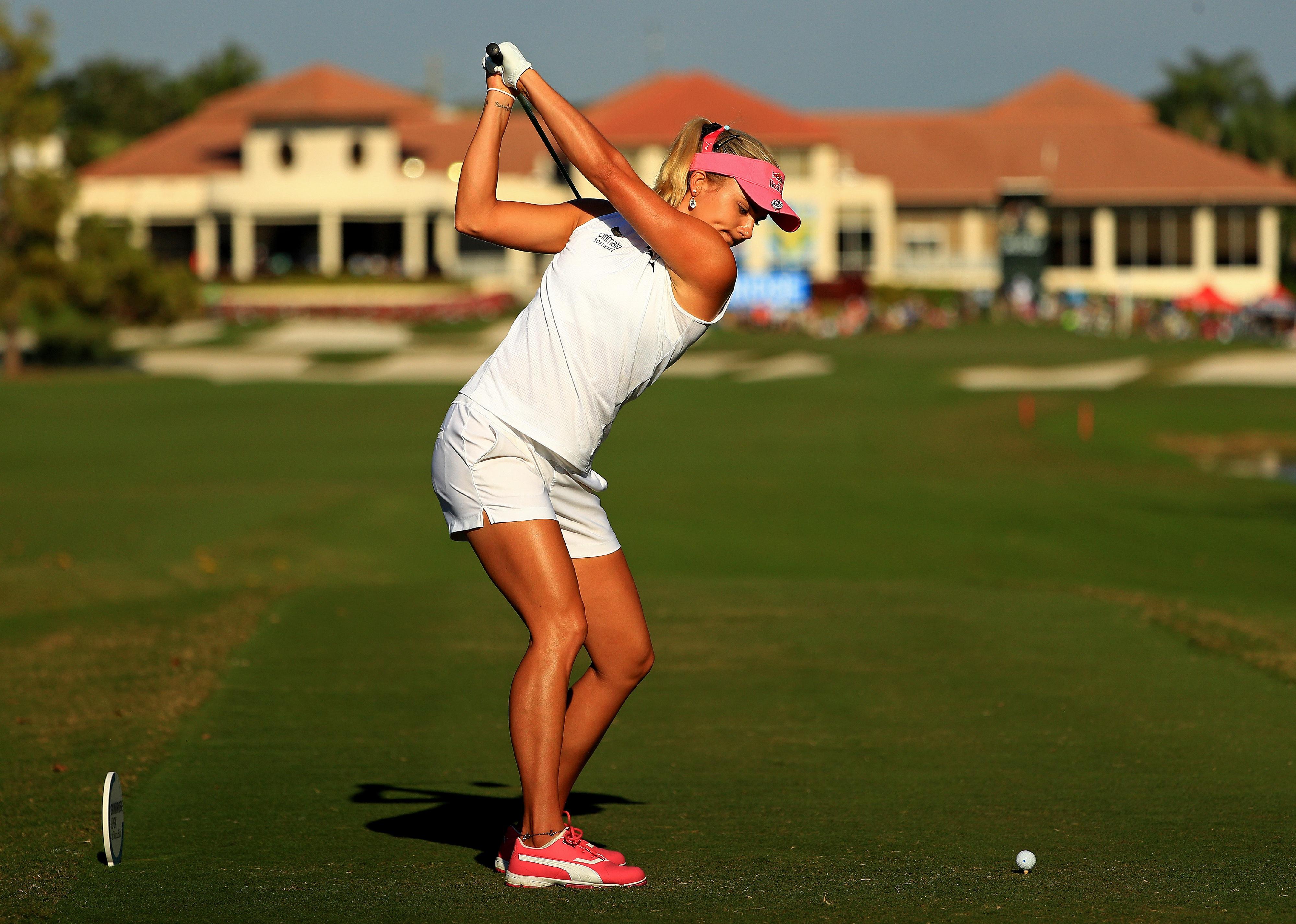 Top-earning women golfers of all time
Mike Ehrmann // Getty Images
Top-earning women golfers of all time
In 1950, the Ladies Professional Golf Association Tour started with just 14 tournaments and $50,000 in prize money. Since then, the tour has grown to 34 events and a total purse prize of $90 million in 2022, up from $67 million in 2019. Although that's a good amount of money, it still pales in comparison to what male professional golfers make—the total amount of prize money on the PGA Tour this season sits at $427 million.
The LPGA tournament schedule is built around five major tournaments: Spring's Chevron Championship; June's U.S. Women's Open and KPMG Women's PGA Championship; July's Amundi Evian Championship; and the AIG Women's Open in August. In 2022, the five majors will award a combined purse of $37.3 million.
For an exceptional player, the LPGA Tour can provide a lucrative career. Stacker ranked the top 25 earning golfers of all time on the LPGA Tour based on the tour's official career money list. Total earnings and events played are current as of July 6, 2022.
In total, 290 golfers have earned more than $1 million on the LPGA tour. The total amount of prize money earned throughout the history of the LPGA exceeds $1.3 billion. Roughly a quarter of that $1.3 billion has been won by the 25 golfers on this list.