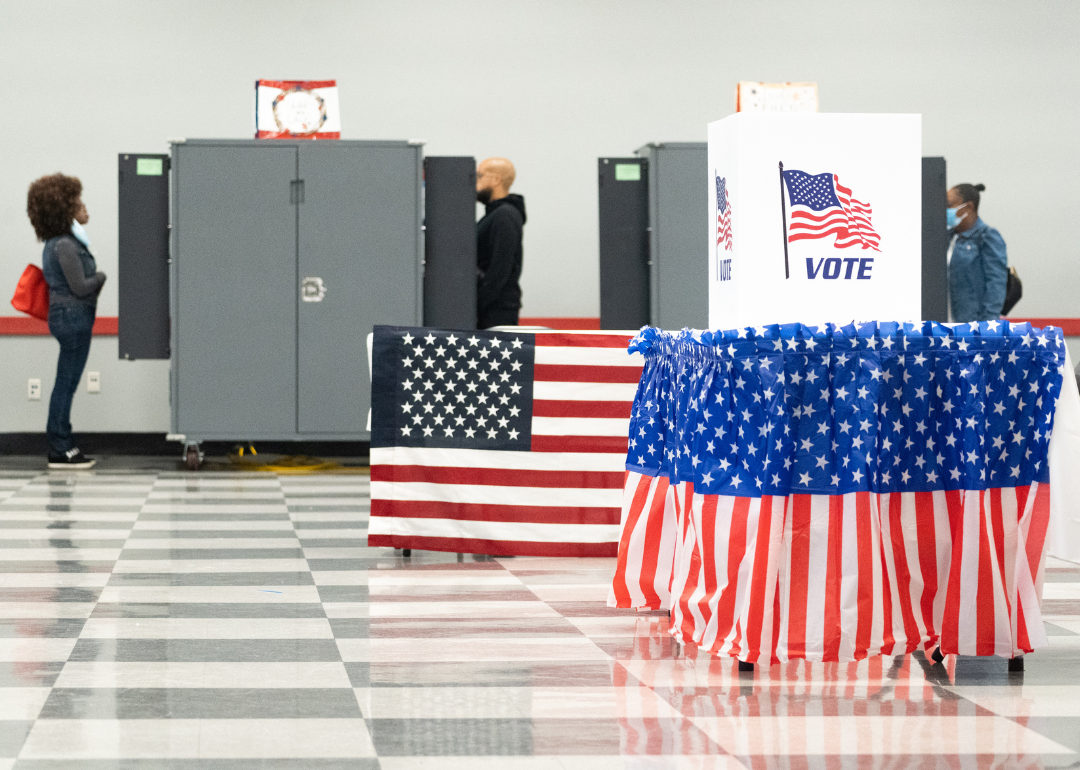 A brief visual history of how midterm elections changed Congressional control since FDR
Megan Varner // Getty Images
A brief visual history of how midterm elections changed Congressional control since FDR
Since Franklin Delano Roosevelt's sweeping four-term presidency, every president has fallen victim to the "midterm curse."
The "curse" is considered political shorthand at this point—the opposition party to the incumbent leader will wrest control of the House of Representatives or the Senate from the leadership. In fact, the sitting presidential party has lost seats in the House in every single midterm election since FDR's first term, save for three: FDR himself in 1934, Bill Clinton in 1998 during his second term in office, and George W. Bush in 2002 fresh off a hotly contested victory in the 2000 general election. In each of these instances, the presidents had remarkably high approval ratings—around 70%—often due to historic moments that offered an opportunity for landmark leadership, such as FDR's New Deal, Clinton's federal budget surplus, and Bush's handling of the aftermath of 9/11.
There are a variety of explanations as to why parties often face defeat in the midterms after sweeping the floor in the presidential election. Voter apathy and presidential approval ratings play a large part, but voters are not the only ones who sway the outcome of elections. Midterm elections are susceptible to impacts from the re-drawing of districts and gerrymandering that may occur after a presidential election and can work to disenfranchise a party's voting block. This is not a phenomenon isolated to the U.S., either: The parties of political leaders across the globe tend to strengthen early in a presidential term before diminishing later.
With the 2022 midterm elections fast approaching, it can be helpful to look back at the past century of midterms and gauge what patterns may suggest an outcome to this year's election. Stacker used data compiled by The American Presidency Project at the University of California, Santa Barbara, and the U.S. House of Representatives to visualize outcomes of midterm elections on the president's political party in Congress.
You may also like: Baby names that are illegal around the world