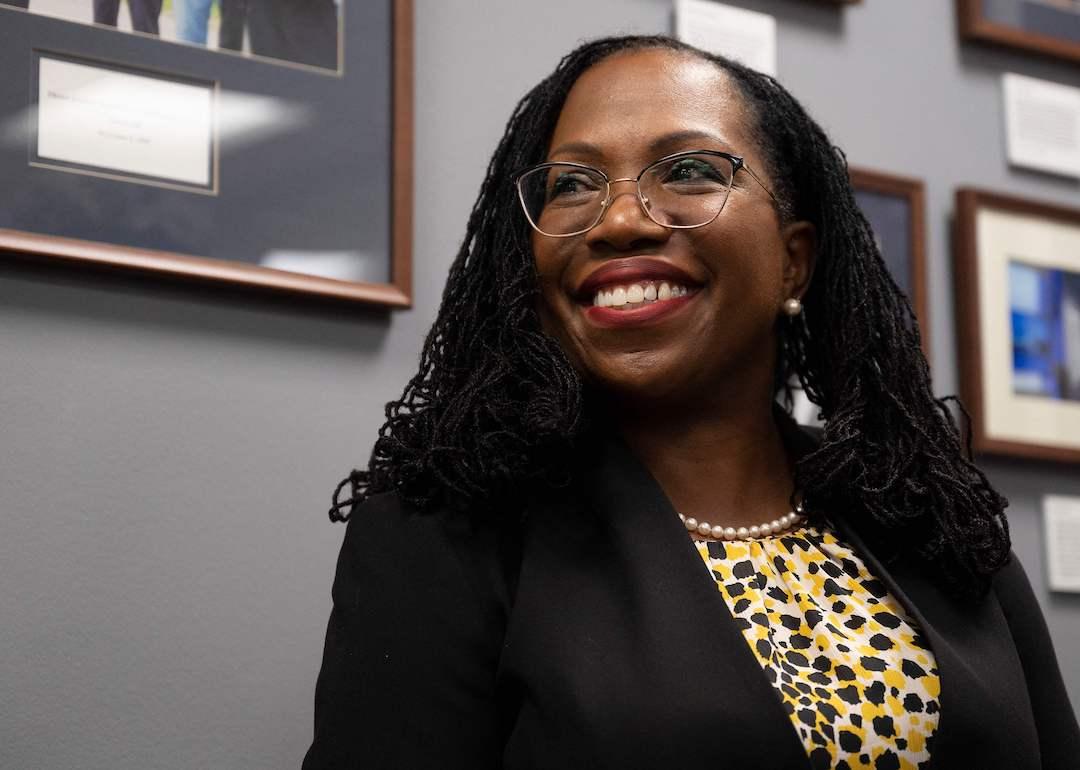 Every Supreme Court justice of the past 50 years
JIM WATSON // AFP via Getty Images
Every Supreme Court justice of the past 50 years
More than two-and-a-quarter centuries since the first assembly of the Supreme Court in 1790, neither of the other two branches of government bears as close a resemblance to its original form as the highest American court.
Even as its number of justices and gender and racial makeup evolved over generations, the Supreme Court's core responsibility remains unchanged: Interpret the constitutionality of laws and serve as the final venue of appeal for corporations, governments, and even individual people.
Appointing a justice is one of a president's most lasting and impactful decisions. In February 2022, President Joe Biden had his first opportunity to nominate a Supreme Court justice, a replacement for Justice Stephen Breyer, who is retiring at the end of the 2021-2022 term. Biden kept his 2020 campaign promise to nominate the first Black woman to potentially serve on the Supreme Court, selecting Judge Ketanji Brown Jackson. After a contentious confirmation hearing, Judge Jackson was confirmed on April 7, 2022.
The last half-century has been among the most consequential in the Supreme Court's history, from civil rights and corporate law to religious freedom and gender equality. Here's a look at every justice appointed and confirmed to serve on the Supreme Court over the last 50 years.
You may also like: Former jobs of every Supreme Court justice