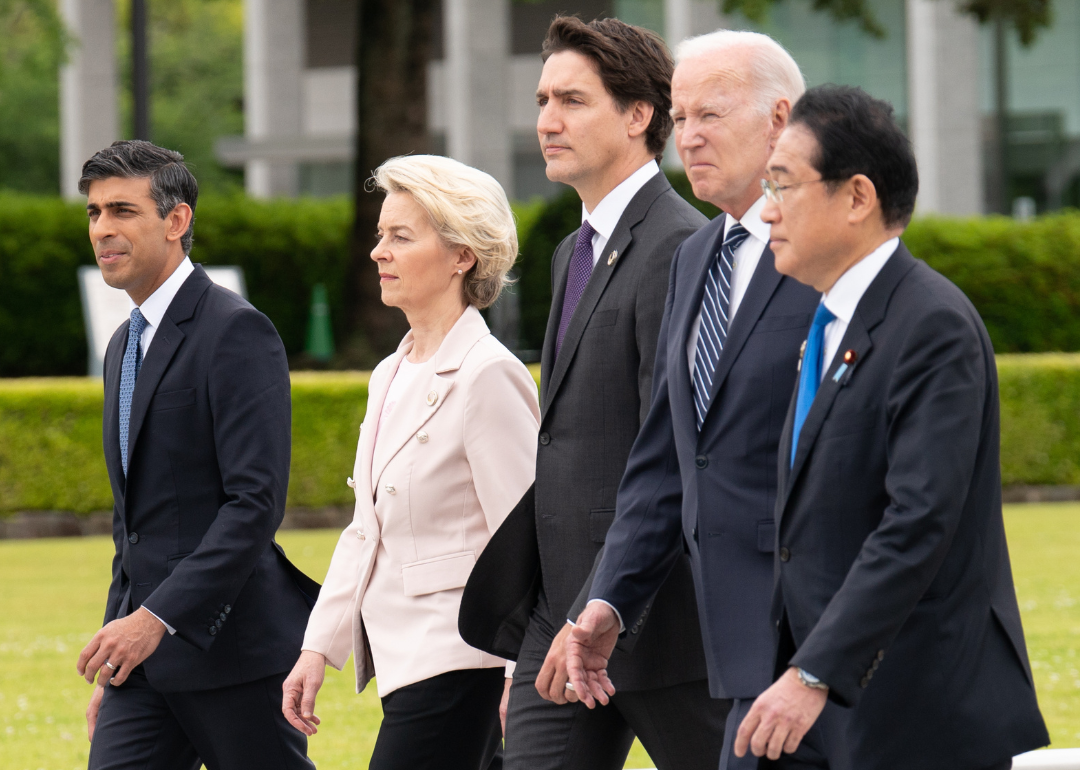 How Biden's approval rating compares to other major world leaders
Stefan Rousseau - WPA Pool/Getty Images
How Biden's approval rating compares to other major world leaders
In April of this year, after announcing his intention to run for reelection, President Joe Biden's approval rating hit 41%, which is among the lowest ratings of his presidency. As of June 14, Biden isn't doing much better, despite the headline-grabbing legal turmoil former President Trump—considered the front-runner to oppose Biden in the 2024 election campaign—has been embroiled in following his indictment for mishandling classified documents.
The ups and downs of presidential approval ratings are indicative of the sensitive nature of social attitudes toward elected leadership. While approval ratings can help frame the greater political context, how an administration reacts to those ratings can guide campaign strategy and even voting patterns among party leadership.
While countries elect their leaders using a variety of electoral processes, and different democratic institutions function in different ways, approval ratings are nonetheless a valuable statistic to use to investigate democratic processes and functions. Using data from Morning Consult's latest Global Leader Approval Rating Tracker, Stacker analyzed how Joe Biden's approval rating compares to other world leaders.
Keep reading for a snapshot of how world leaders stack up on the global political stage and some insight into the political culture and electoral dynamics of different countries.