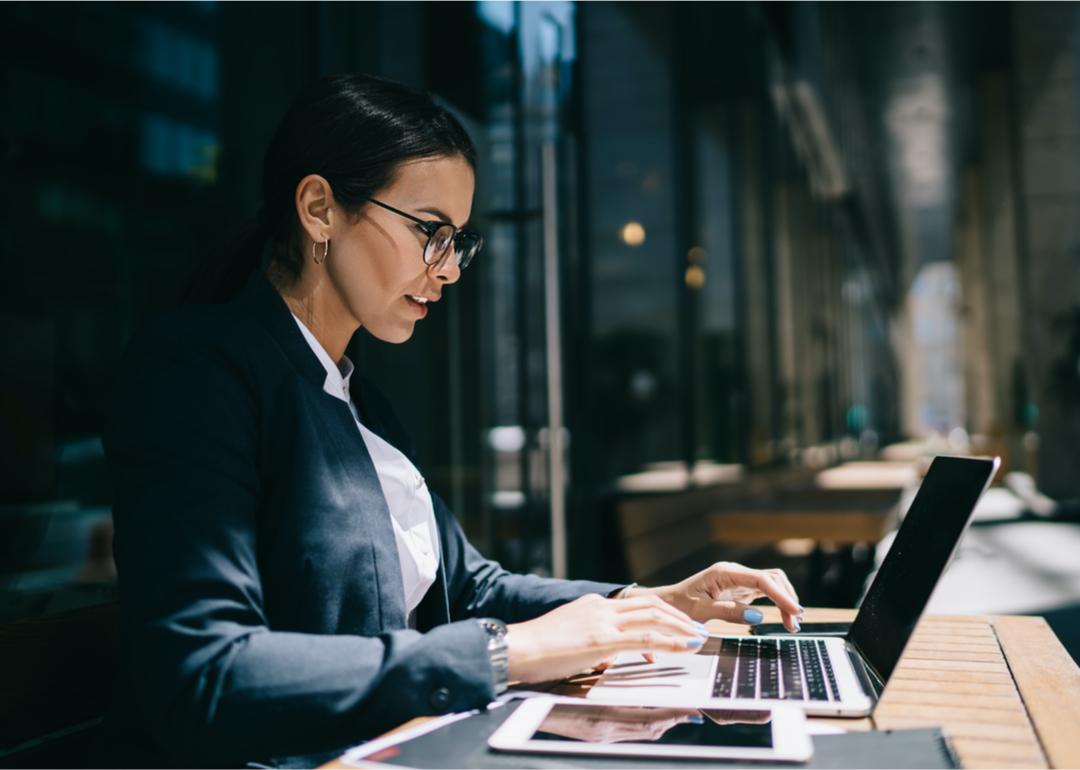 Stacker Studio
How the gender wage gap has changed over the last 40 years
How the gender wage gap has changed over the last 40 years
Women have long received unequal pay and unequal treatment in the American workplace, trailing men in terms of wages, overtime, opportunities, and promotions.
The persistence of the gender pay gap is attributed by experts to an array of factors, including how we attribute value to jobs held by women, gender discrimination, and what's known as the "motherhood penalty." Compensation platform Assemble reviewed the evolution of the gender wage gap in the U.S. since 1980 by analyzing data from the Bureau of Labor Statistics (BLS). Annual percentages are calculated with the median weekly earnings of full-time wage and salary workers.
Despite the Equal Pay Act of 1963, which federally mandated equal pay for men and women, the average woman in 2021 make 82 cents to every man's dollar—a gap that widens for women of color. Jobs that employ primarily women, no matter how integral these roles are—think teachers, child care workers, and health care workers—are statistically less valued and pay less. This proves out even when women become dominant in previously male-dominated professions: Wages for designers fell as more positions were held by women; meanwhile, when men enter fields dominated by women, men's wages are statistically higher for the same work.
Women also contend with gender discrimination on the job, which contributes to the gender wage gap in a variety of ways. In a 2017 Pew Research Center survey, about four in 10 working women (42%) reported experiencing gender discrimination at work, compared with about two in 10 men (22%). Women are frequently paid less than men for the same work, denied promotions, and not given the same benefits like bonuses or stock options. In corporate settings, women are routinely kept out of top positions with the "glass ceiling." But gender discrimination can also be found in the harder-to-quantify experiences of girls and women who are discouraged from entering high-salary fields—and once in their industries, discouraged from pursuing managerial or other top positions that would result in salary hikes.
Those who pause their careers to become parents experience the "motherhood penalty," with average earnings dropping after having a child and further diminishing or each additional child—something that men do not experience. There is even some evidence that the pay gap between mothers and fathers is growing, with men's salaries rising when they become fathers.
Keep reading to learn more about how the gender wage gap has changed over the last four decades.
This story originally appeared on Assemble and was produced and distributed in partnership with Stacker Studio.