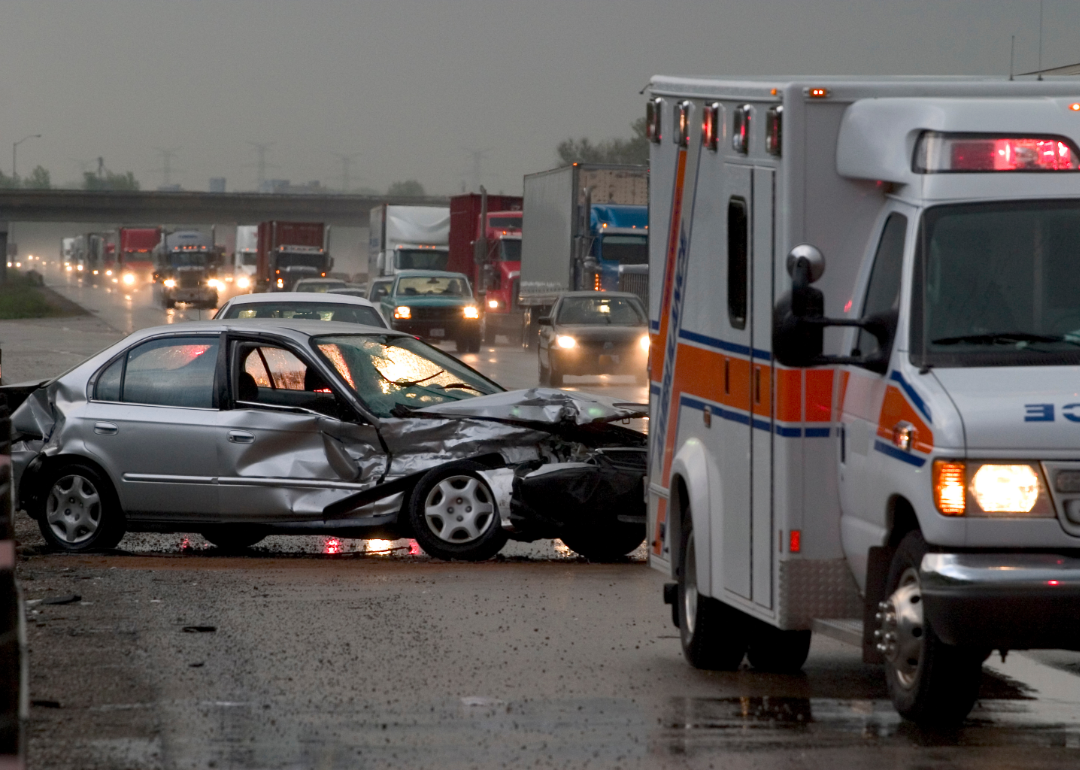 Interstate highways with the most fatalities
Interstate highways with the most fatalities
Americans love the open road, and thanks to the Interstate Highway System—created in 1956—it's relatively easy to traverse the country.
With an efficient way to travel (in theory), it's no wonder interstates are in heavy use. In 2020 drivers drove over 709 billion miles on interstates. With that much traffic, there are bound to be a few crashes—35,766 in 2020, to be specific.
Stacker analyzed data from the National Highway Traffic Safety Administration's 2020 Fatality Analysis Reporting System (FARS) to determine which interstates had the most fatalities. This data covers 38,824 total fatalities FARS recorded during 2020. Those traveling through Mississippi, Wyoming, and Arkansas saw higher incidences of fatality rates per 100,000 people.
The 2020 FARS data was released on March 2, 2022. To be included in this data, a crash must have occurred in the U.S. (including the District of Columbia and Puerto Rico), on a roadway open to the public, and there must be a fatality related to the crash within 30 days of the incident. For this analysis, we simplified the road where the accident occurred up to the interstate level. Meaning if the crash occurred on a portion of a state road that is also an interstate, it was considered to have happened on the interstate. On-ramps, off-ramps, and service and access roads were considered part of the interstate as well. Length of roadway was collected from the Federal Highway Administration.