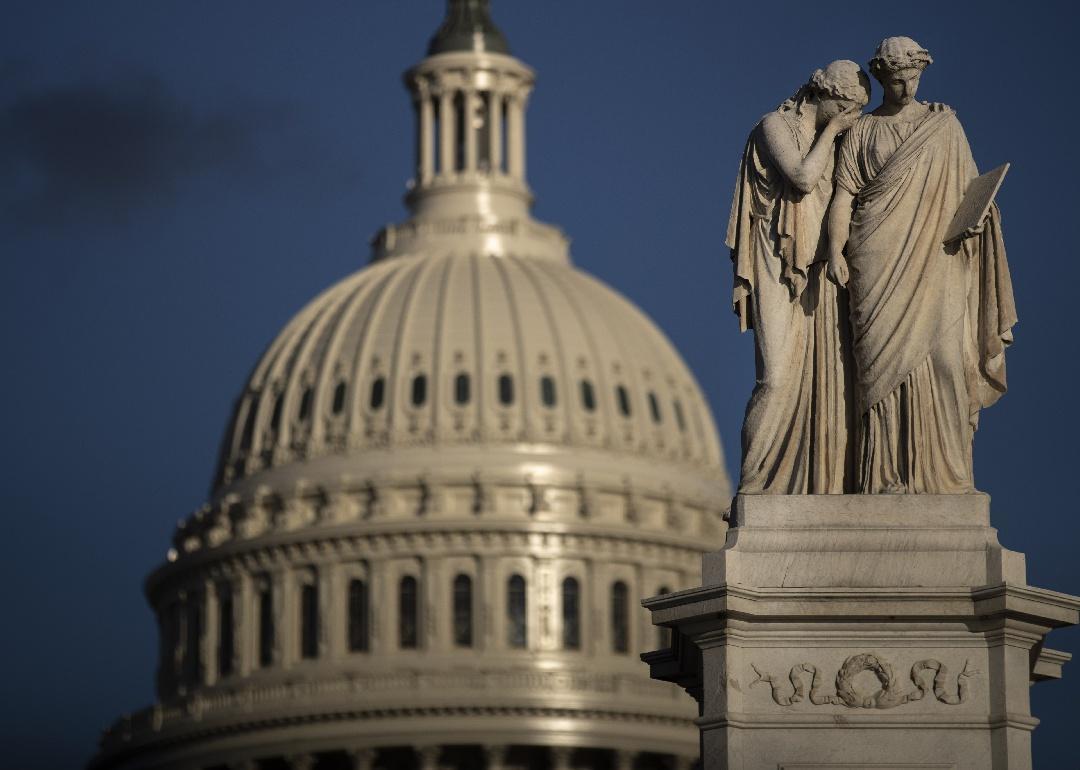 Looking back at 52 years of government spending
Drew Angerer // Getty Images
Looking back at 52 years of government spending
For Republicans, Democrats, and Independents, the way the government spends taxpayer money is a source of interest. No matter which party is in the White House, more than half of the federal budget goes toward Social Security and Medicare—health care for the elderly. 
To fund the government, the president proposes a budget. Then Congress has to talk it over and vote before anything gets the green light. The approval process generally takes a considerable amount of time. To avoid a government shutdown, Congress usually ushers through temporary spending measures to keep things going.
From Dec. 22, 2018, to Jan. 25, 2019, the longest U.S. government shutdown took place. Hundreds of thousands of employees covering nine executive departments were shut down when President Donald Trump and Congress could not reach an agreement on 2019 fiscal spending. Following up on his campaign promise, Trump refused to sign an appropriations bill that did not include massive funding for the construction of a border wall.
In all, the CBO estimated the shutdown cost the government upwards of $11 billion. Though Trump ended the shutdown by signing a spending bill, he also declared a national emergency to free up billions more for the border. While the unique quality of this particular impasse has garnered a great deal of recent attention, it is not the only controversial—or expensive—moment in budget history.
Using the most recent Congressional Budget Office (CBO) data released, Stacker created a list looking back at 52 years of government spending. Governmental statistical agencies and private organizations collected the data, which includes the national income and product accounts, surveys of labor market conditions and prices, the Statistics of Income database, the Current Population Survey, the Survey of Income and Program Participation, data on national health expenditures, various health care surveys, and data on financial transactions. All figures have been adjusted to account for inflation.
Click through to see what government spending looks like through the years.
You may also like: 100 countries spending the most on their militaries