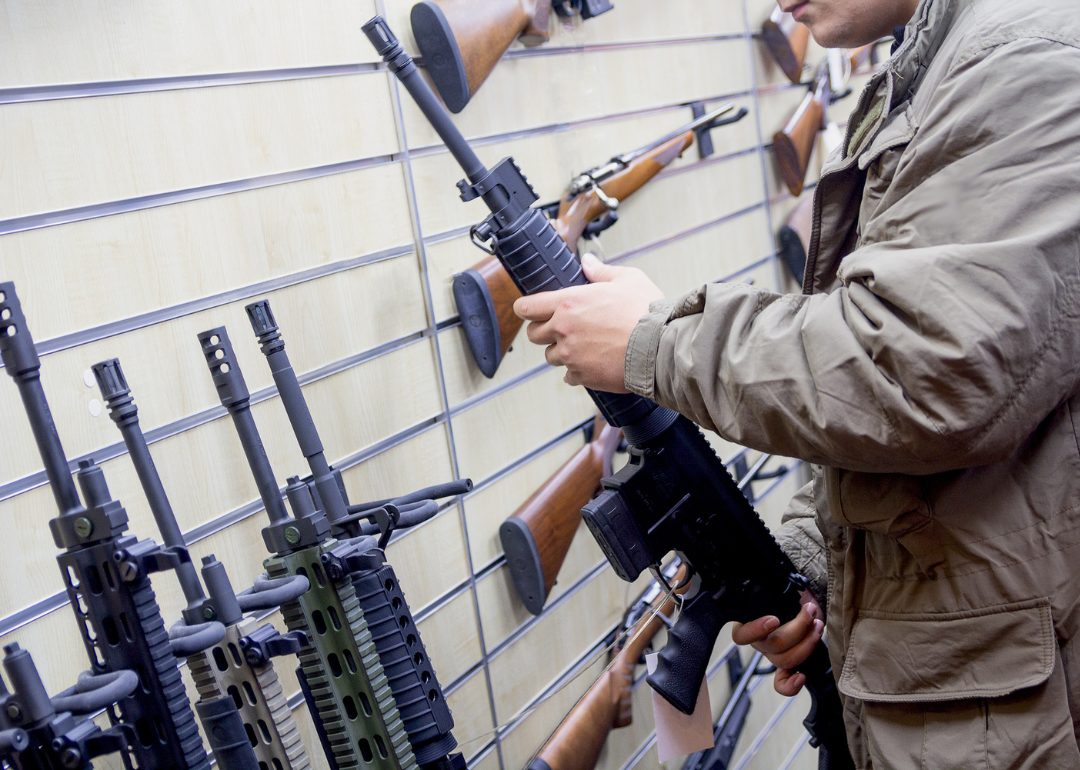 States with the most firearms traced to them by the federal government
States with the most firearms traced to them by the federal government
Firearm traces by the Bureau of Alcohol, Tobacco, Firearms and Explosives begin at the request of a law enforcement agency when a firearm is found at a crime scene. They are designed to help law enforcement agencies track the sale and possession of such firearms. A firearm is normally traced to the first retail seller.
Agencies may request traces for any investigative reason, which they do not necessarily report to the federal government, and it's important to remember not all firearms used in crimes are traced, and not all traced firearms are used in crimes.
Once a trace is initiated, the ATF receives information from eTrace, a web-based method of tracing the purchase and history of firearms used in violent crimes, which identifies the manufacturer or importer and the original licensee. From there, the trace becomes a manual process of combing through transaction records to find the first purchaser.
When firearms are traced, it is not for the purpose of determining which types, makes, or models are used for illicit purposes, nor do the firearms selected for traces constitute a random sample; therefore, they should not be considered representative of all firearms used by criminals or of the methods by which firearms, in general, are acquired for use in the commission of crimes.
How trace information is used has been restricted by the Tiahrt Amendments, which have been attached to the federal appropriations (i.e., funding) devoted to the Department of Justice since 2003. The amendments hamstring the DOJ in several ways from more robust firearm tracing, including prohibiting the release of firearm trace data to the public. But the Bipartisan Safer Communities Act passed in 2022 now requires more individuals who sell guns to register as federally licensed firearm dealers and closes the "boyfriend loophole," barring intimate partners convicted of domestic abuse from obtaining firearms.
Stacker assembled firearms trace data from the Bureau of Alcohol, Tobacco, Firearms and Explosives to see which states had the most trace requests tied to them in 2021.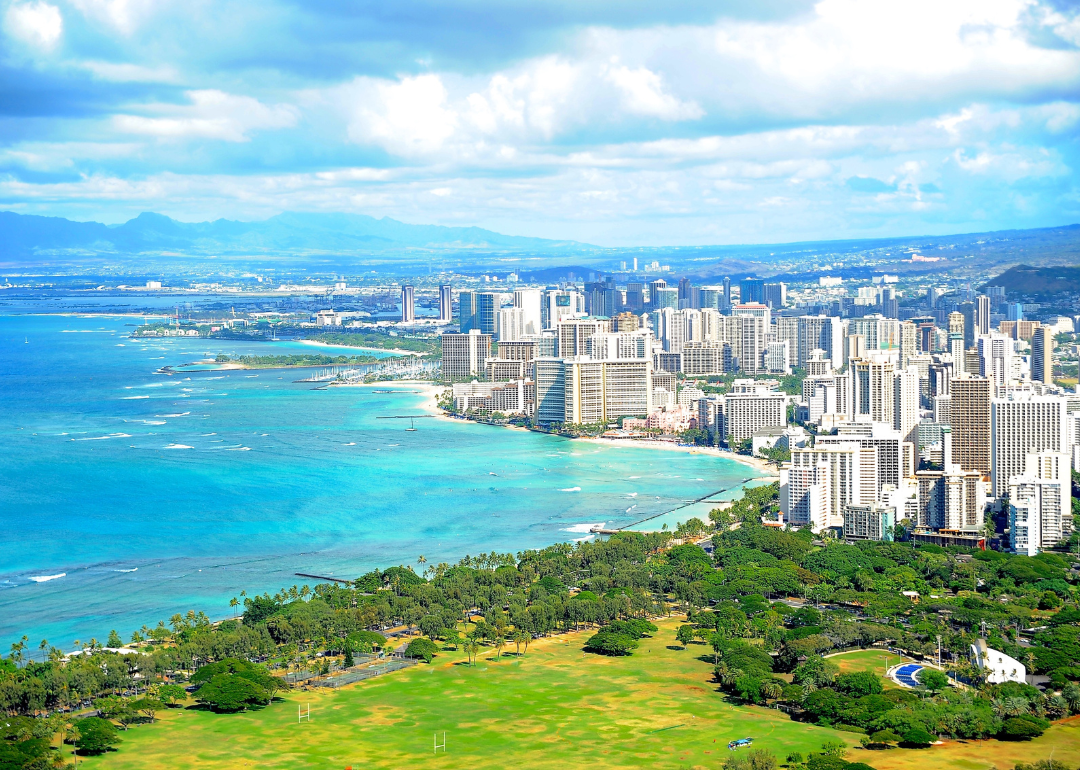 1 / 51
#51. Hawaii
- Traced firearms per 10k residents: 0.76
- Total firearms: 110
--- Pistols: 53
--- Revolvers: 11
--- Rifles: 35
--- Shotguns: 11
--- Derringers: 0
--- Machine guns: 0
--- Unknown types: 0
--- Other: 0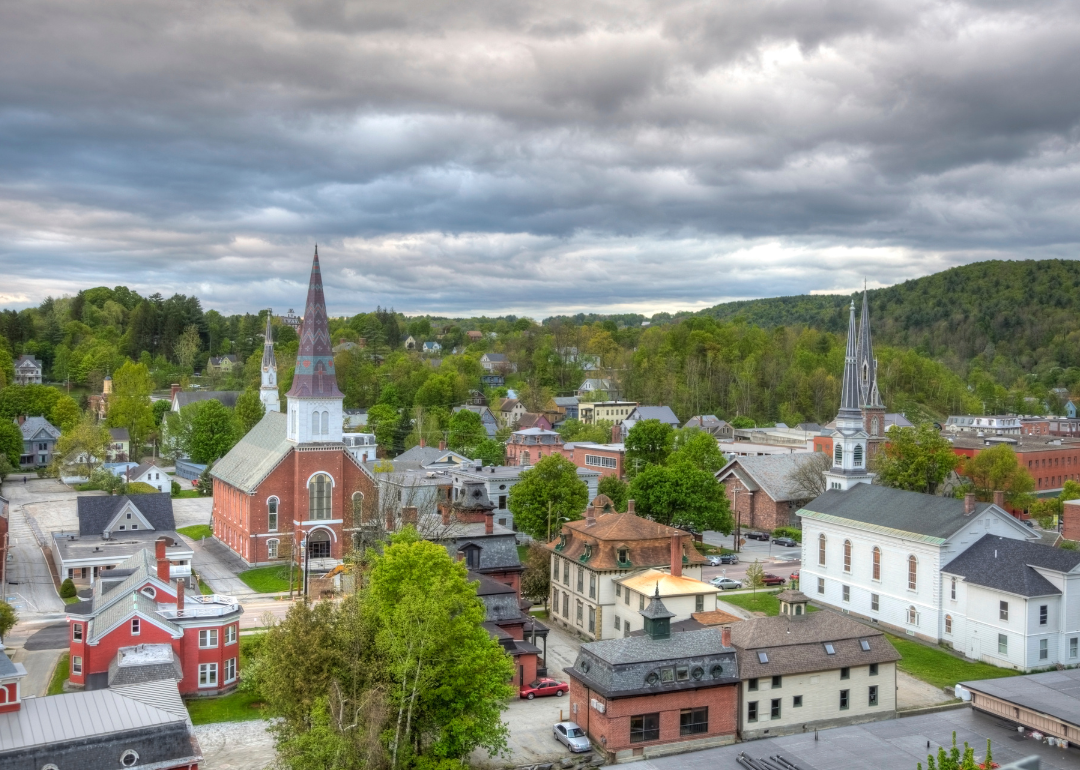 2 / 51
#50. Vermont
- Traced firearms per 10k residents: 3.73
- Total firearms: 241
--- Pistols: 132
--- Revolvers: 26
--- Rifles: 59
--- Shotguns: 24
--- Derringers: 0
--- Machine guns: 0
--- Unknown types: 0
--- Other: 0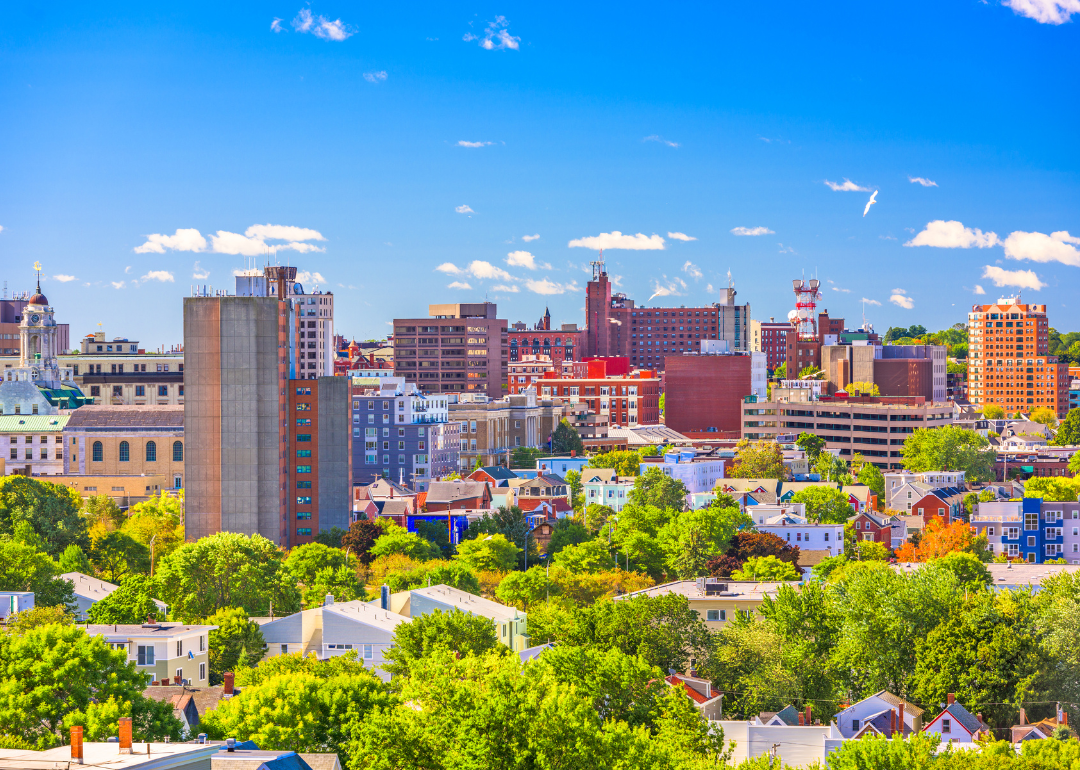 3 / 51
#49. Maine
- Traced firearms per 10k residents: 3.74
- Total firearms: 513
--- Pistols: 288
--- Revolvers: 63
--- Rifles: 106
--- Shotguns: 46
--- Derringers: 0
--- Machine guns: 5
--- Unknown types: 0
--- Other: 5
4 / 51
#48. Connecticut
- Traced firearms per 10k residents: 4.47
- Total firearms: 1,612
--- Pistols: 1,201
--- Revolvers: 181
--- Rifles: 129
--- Shotguns: 89
--- Derringers: 6
--- Machine guns: 0
--- Unknown types: 0
--- Other: 6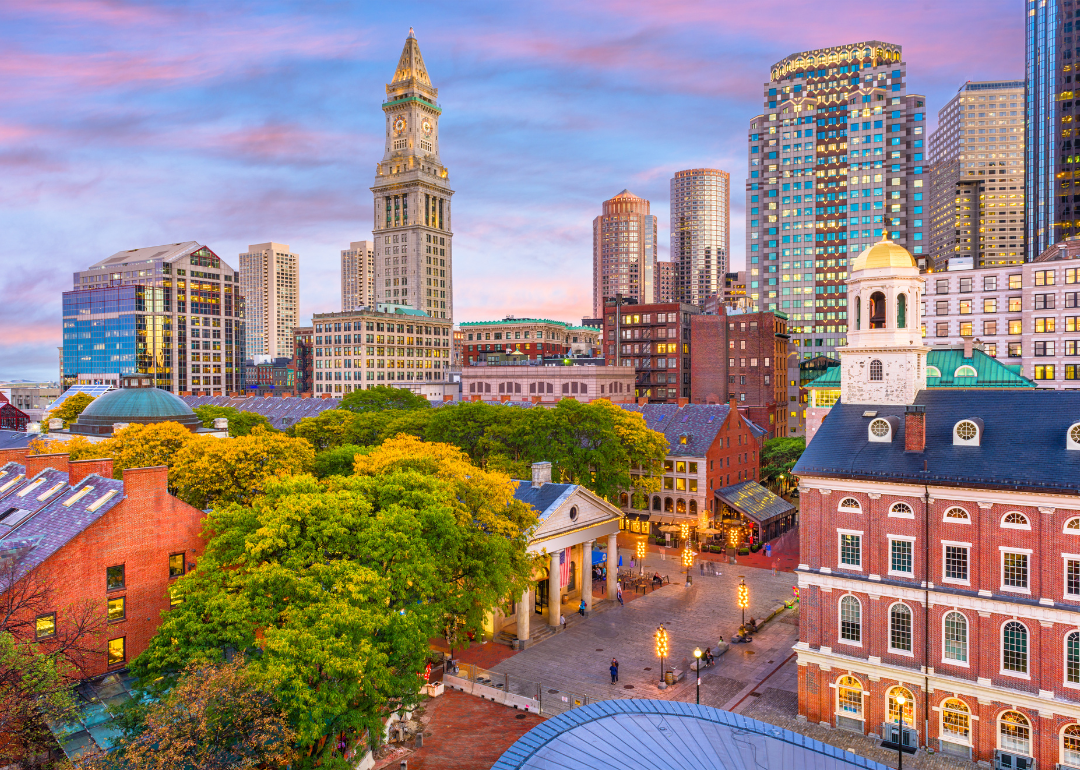 5 / 51
#47. Massachusetts
- Traced firearms per 10k residents: 4.61
- Total firearms: 3,222
--- Pistols: 2,313
--- Revolvers: 337
--- Rifles: 356
--- Shotguns: 182
--- Derringers: 10
--- Machine guns: 0
--- Unknown types: 10
--- Other: 14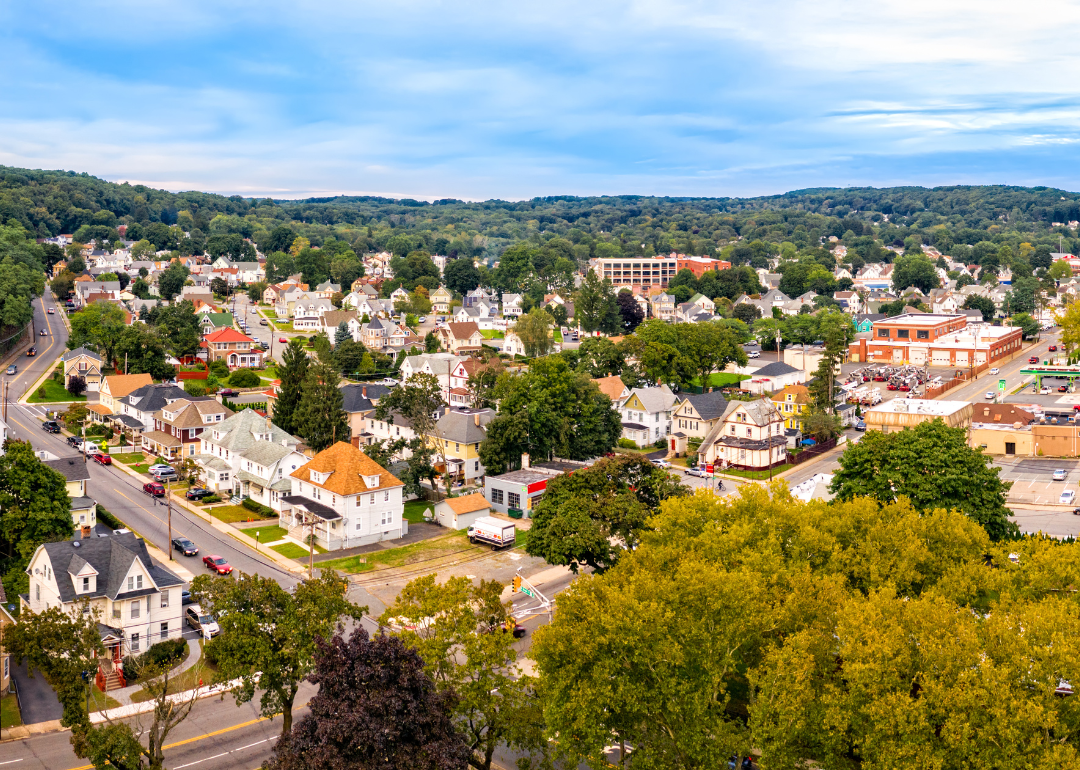 6 / 51
#46. New Jersey
- Traced firearms per 10k residents: 5.06
- Total firearms: 4,685
--- Pistols: 3,403
--- Revolvers: 584
--- Rifles: 399
--- Shotguns: 249
--- Derringers: 20
--- Machine guns: 14
--- Unknown types: 0
--- Other: 16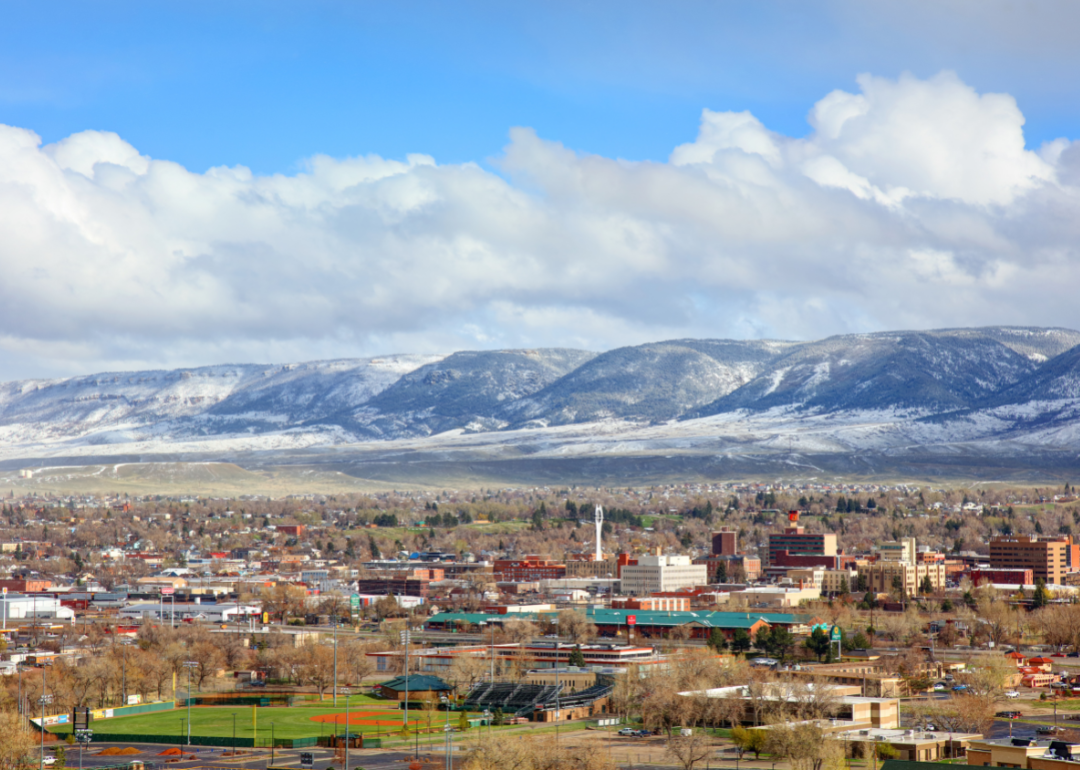 7 / 51
#45. Wyoming
- Traced firearms per 10k residents: 5.06
- Total firearms: 293
--- Pistols: 151
--- Revolvers: 35
--- Rifles: 79
--- Shotguns: 24
--- Derringers: 4
--- Machine guns: 0
--- Unknown types: 0
--- Other: 0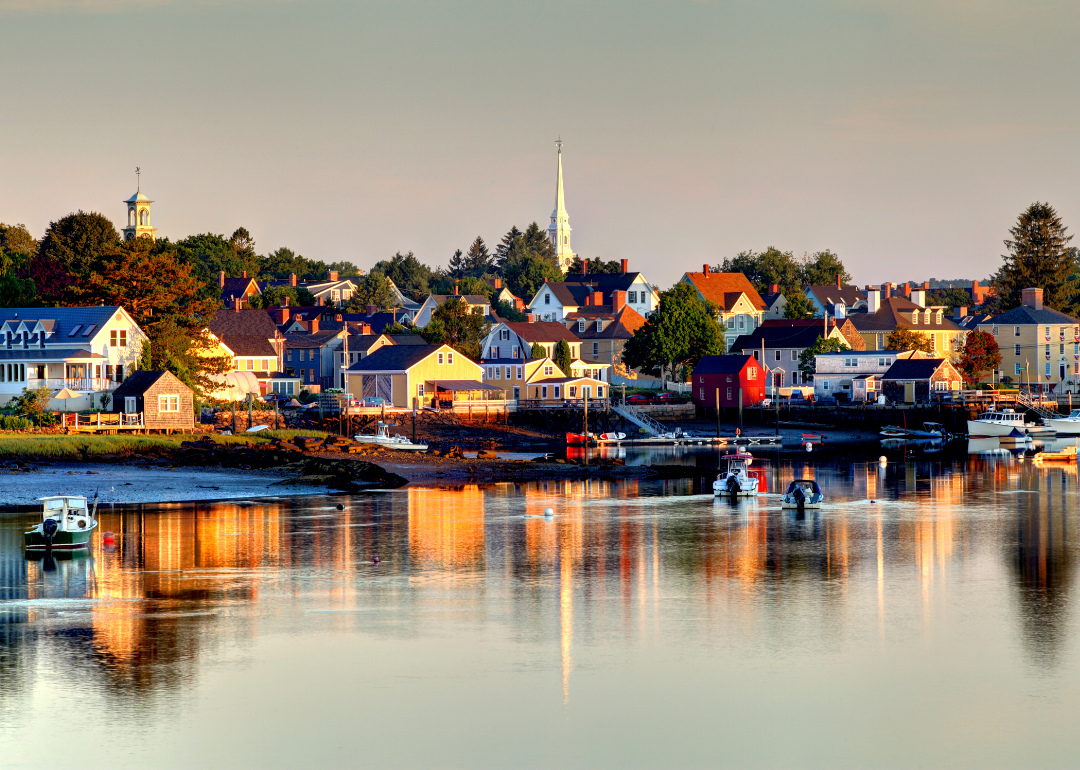 8 / 51
#44. New Hampshire
- Traced firearms per 10k residents: 5.08
- Total firearms: 705
--- Pistols: 404
--- Revolvers: 75
--- Rifles: 137
--- Shotguns: 72
--- Derringers: 0
--- Machine guns: 0
--- Unknown types: 4
--- Other: 13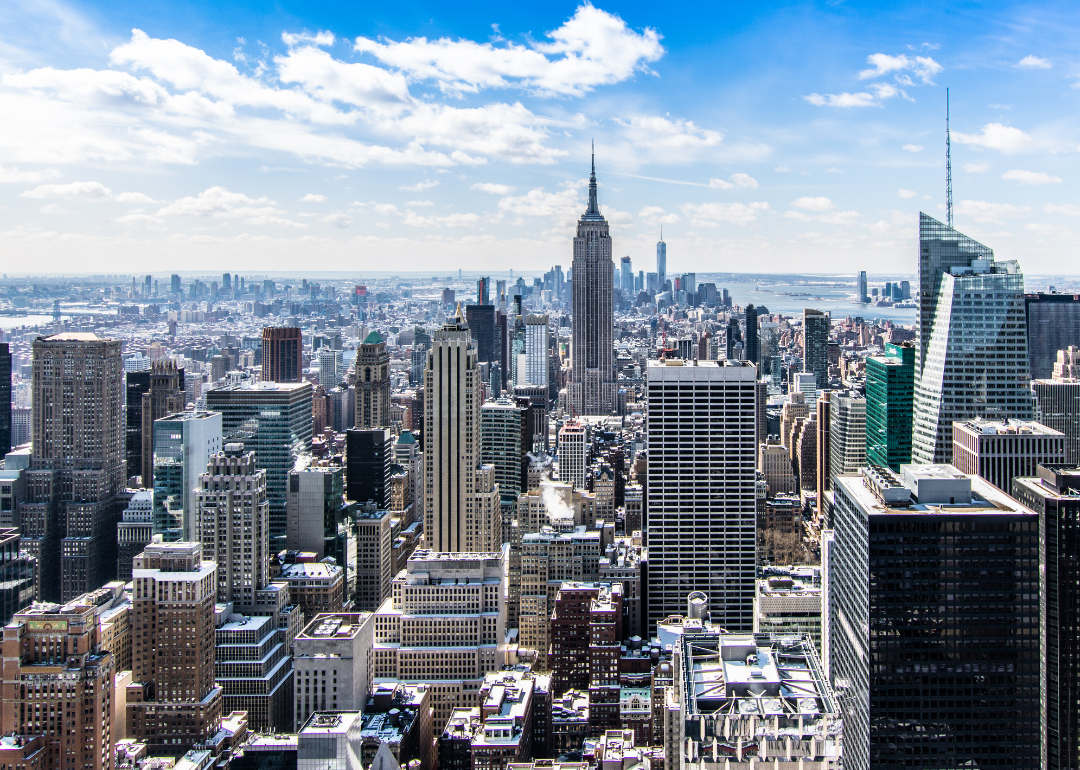 9 / 51
#43. New York
- Traced firearms per 10k residents: 5.17
- Total firearms: 10,264
--- Pistols: 7,144
--- Revolvers: 1,324
--- Rifles: 1,014
--- Shotguns: 601
--- Derringers: 82
--- Machine guns: 66
--- Unknown types: 0
--- Other: 33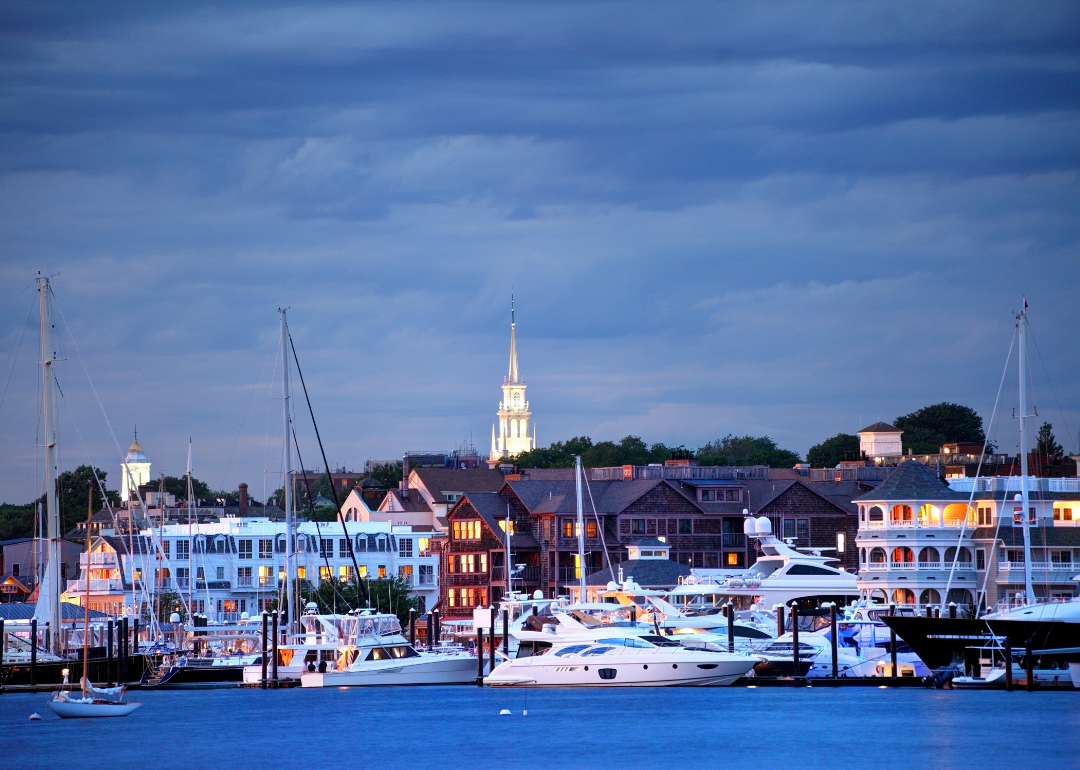 10 / 51
#42. Rhode Island
- Traced firearms per 10k residents: 6.06
- Total firearms: 664
--- Pistols: 508
--- Revolvers: 63
--- Rifles: 57
--- Shotguns: 34
--- Derringers: 2
--- Machine guns: 0
--- Unknown types: 0
--- Other: 0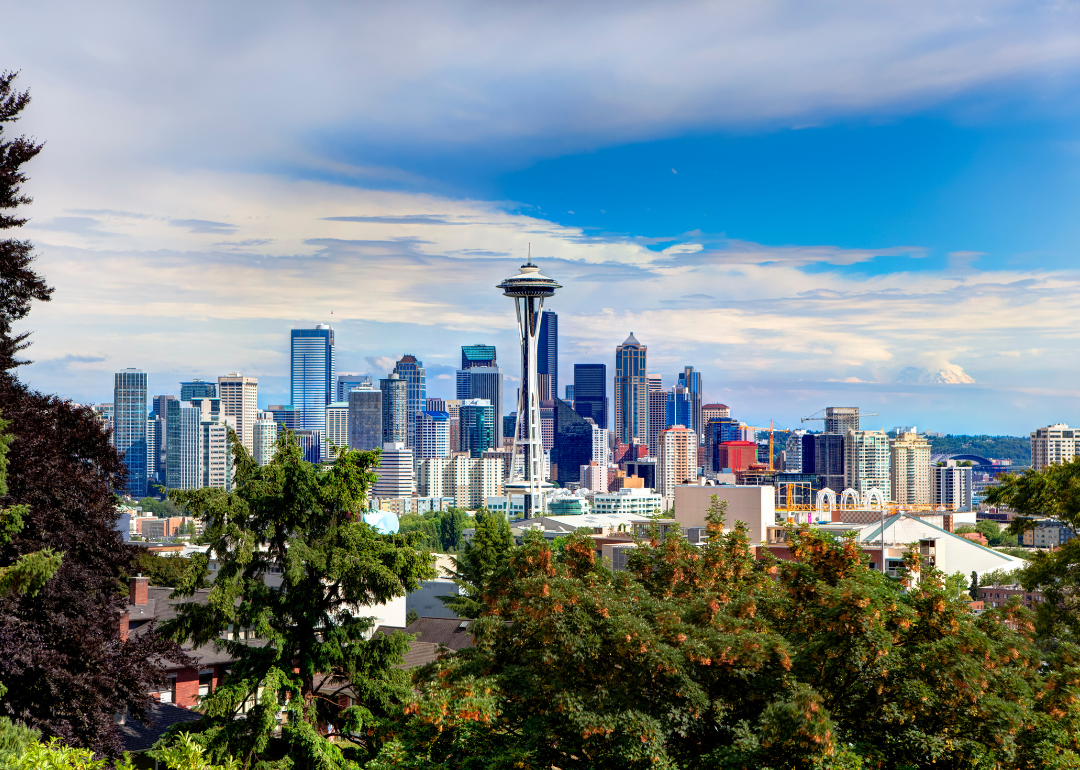 11 / 51
#41. Washington
- Traced firearms per 10k residents: 7.20
- Total firearms: 5,569
--- Pistols: 3,505
--- Revolvers: 539
--- Rifles: 934
--- Shotguns: 529
--- Derringers: 23
--- Machine guns: 0
--- Unknown types: 0
--- Other: 39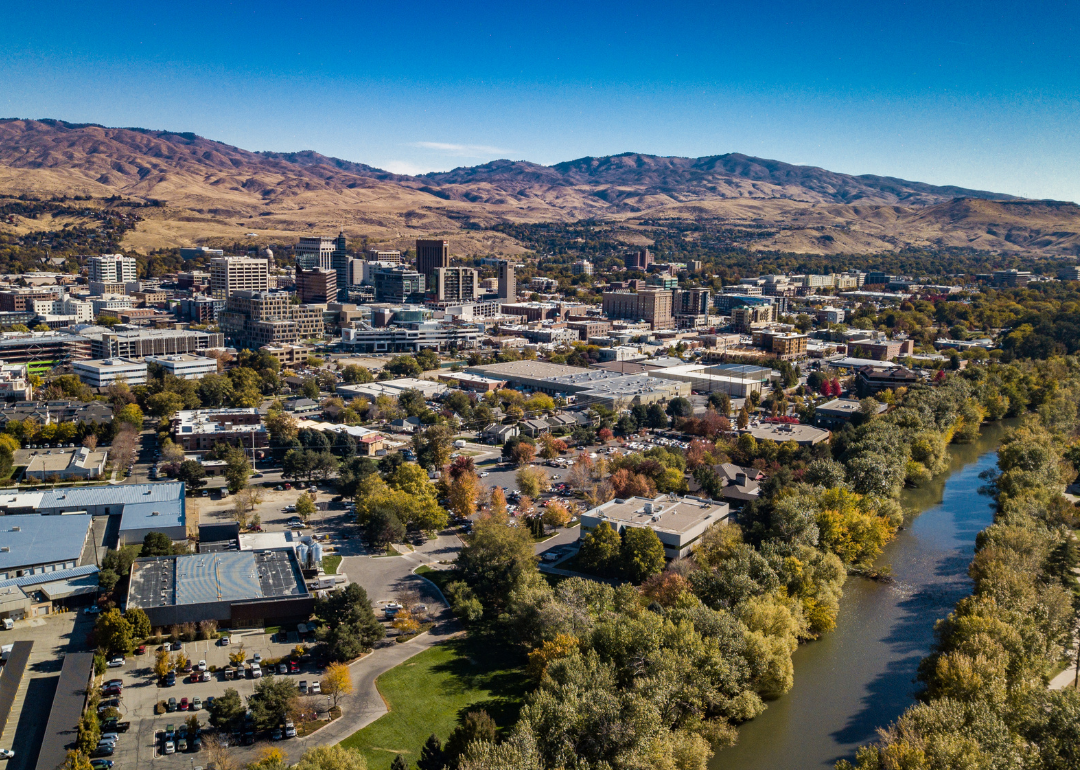 12 / 51
#40. Idaho
- Traced firearms per 10k residents: 7.24
- Total firearms: 1,376
--- Pistols: 895
--- Revolvers: 162
--- Rifles: 207
--- Shotguns: 94
--- Derringers: 7
--- Machine guns: 4
--- Unknown types: 0
--- Other: 7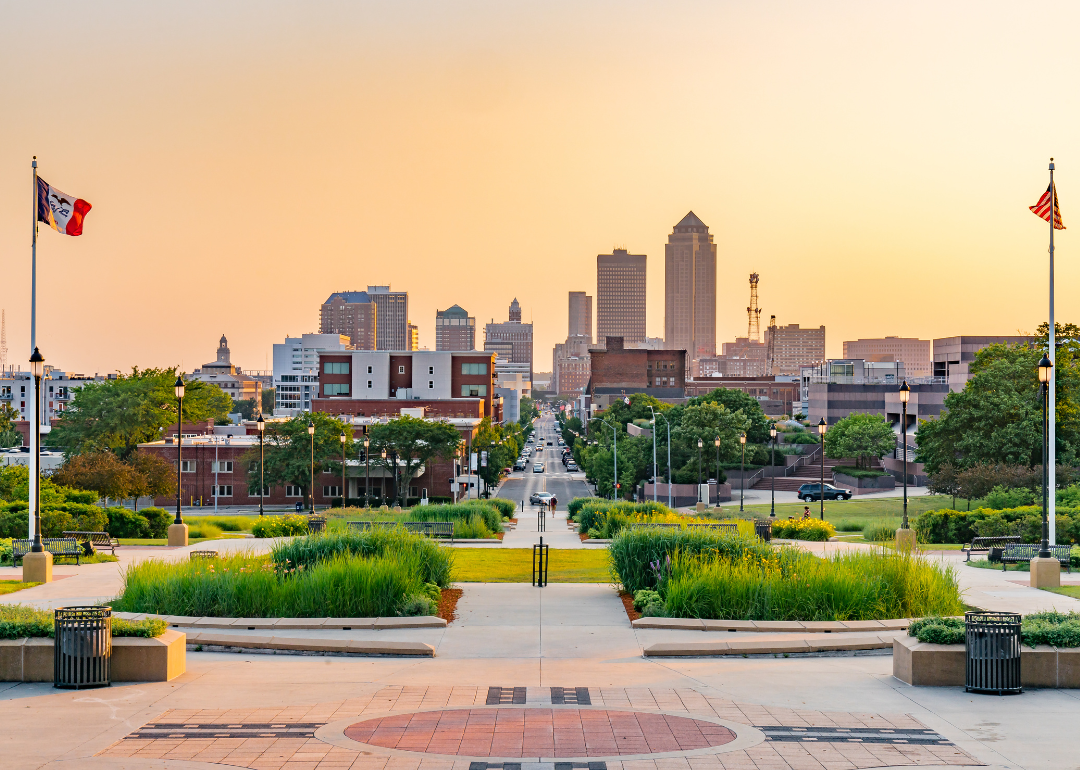 13 / 51
#39. Iowa
- Traced firearms per 10k residents: 8.07
- Total firearms: 2,576
--- Pistols: 1,783
--- Revolvers: 196
--- Rifles: 338
--- Shotguns: 236
--- Derringers: 16
--- Machine guns: 0
--- Unknown types: 0
--- Other: 7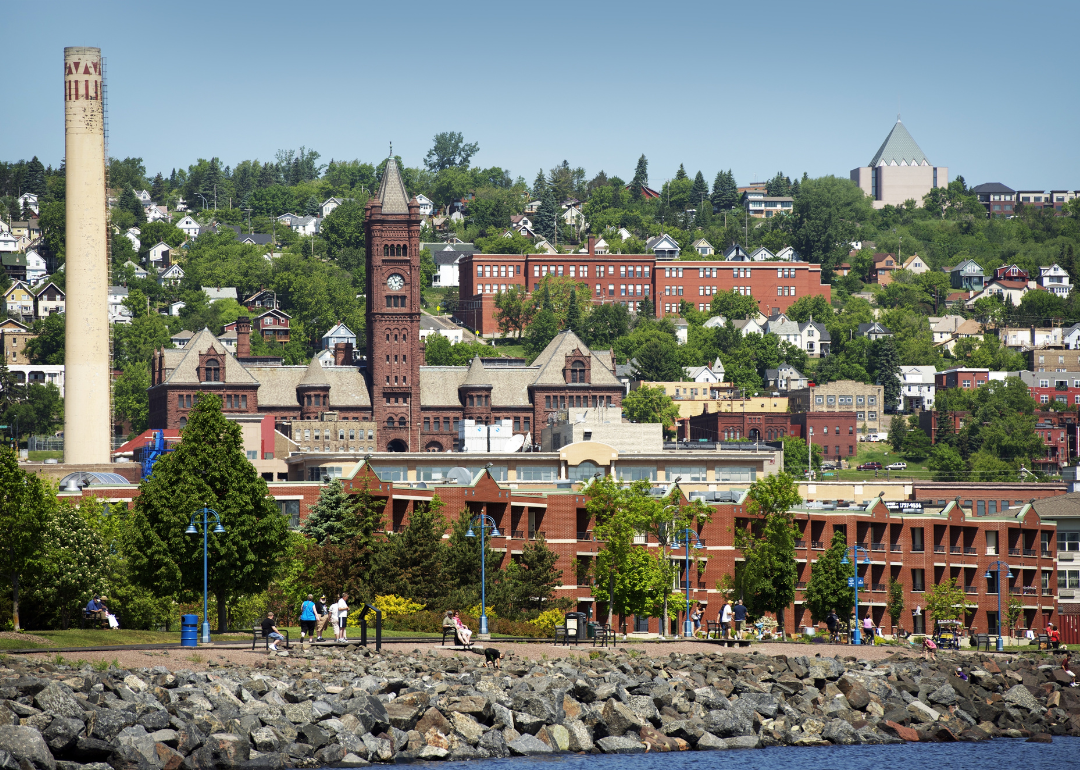 14 / 51
#38. Minnesota
- Traced firearms per 10k residents: 8.07
- Total firearms: 4,605
--- Pistols: 3,417
--- Revolvers: 337
--- Rifles: 455
--- Shotguns: 365
--- Derringers: 8
--- Machine guns: 11
--- Unknown types: 0
--- Other: 12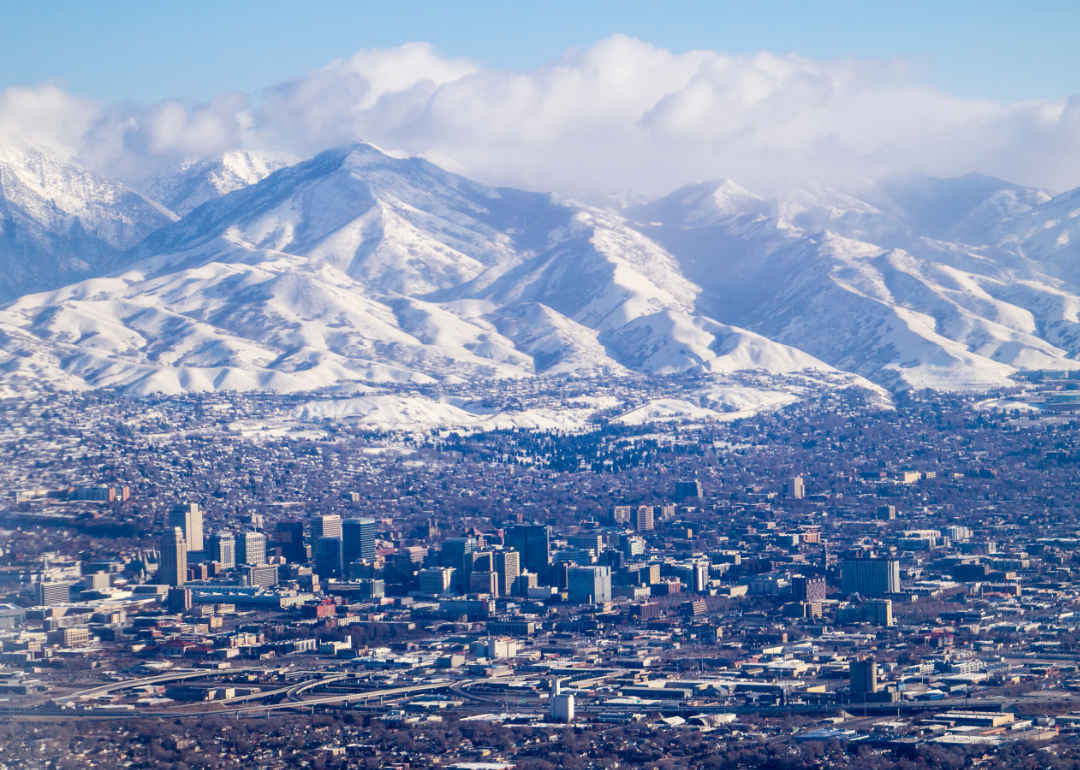 15 / 51
#37. Utah
- Traced firearms per 10k residents: 9.05
- Total firearms: 3,021
--- Pistols: 2,089
--- Revolvers: 243
--- Rifles: 446
--- Shotguns: 223
--- Derringers: 10
--- Machine guns: 0
--- Unknown types: 0
--- Other: 10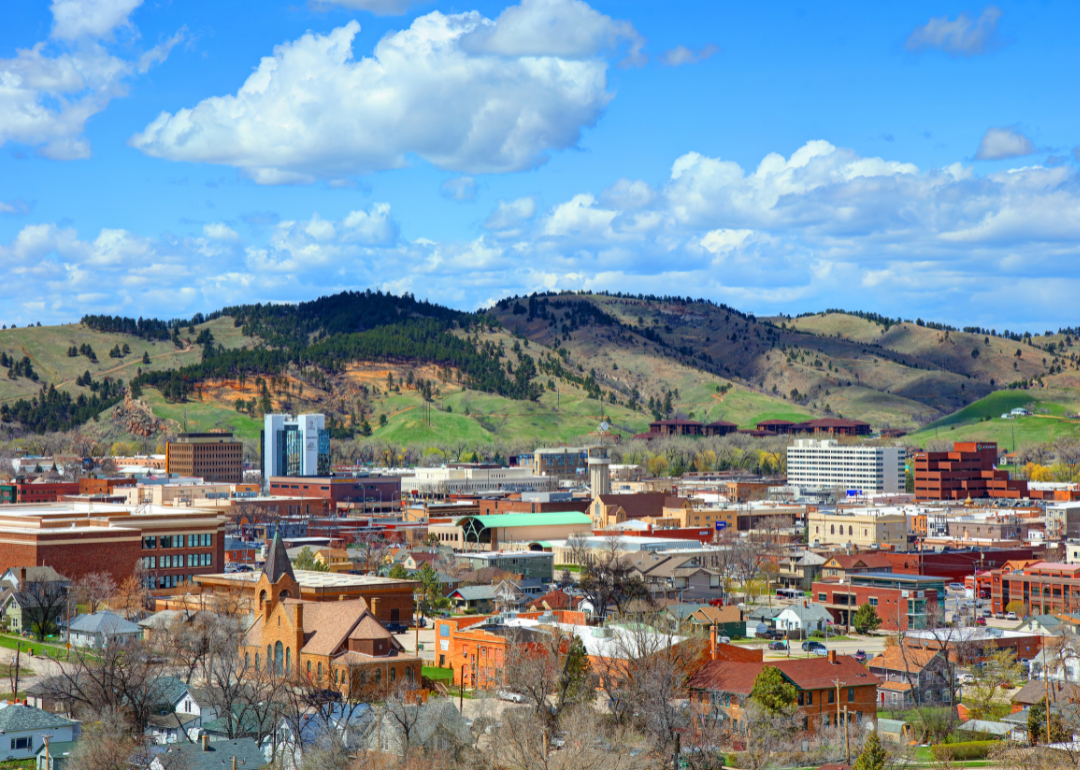 16 / 51
#36. South Dakota
- Traced firearms per 10k residents: 9.24
- Total firearms: 827
--- Pistols: 457
--- Revolvers: 90
--- Rifles: 165
--- Shotguns: 98
--- Derringers: 11
--- Machine guns: 0
--- Unknown types: 0
--- Other: 6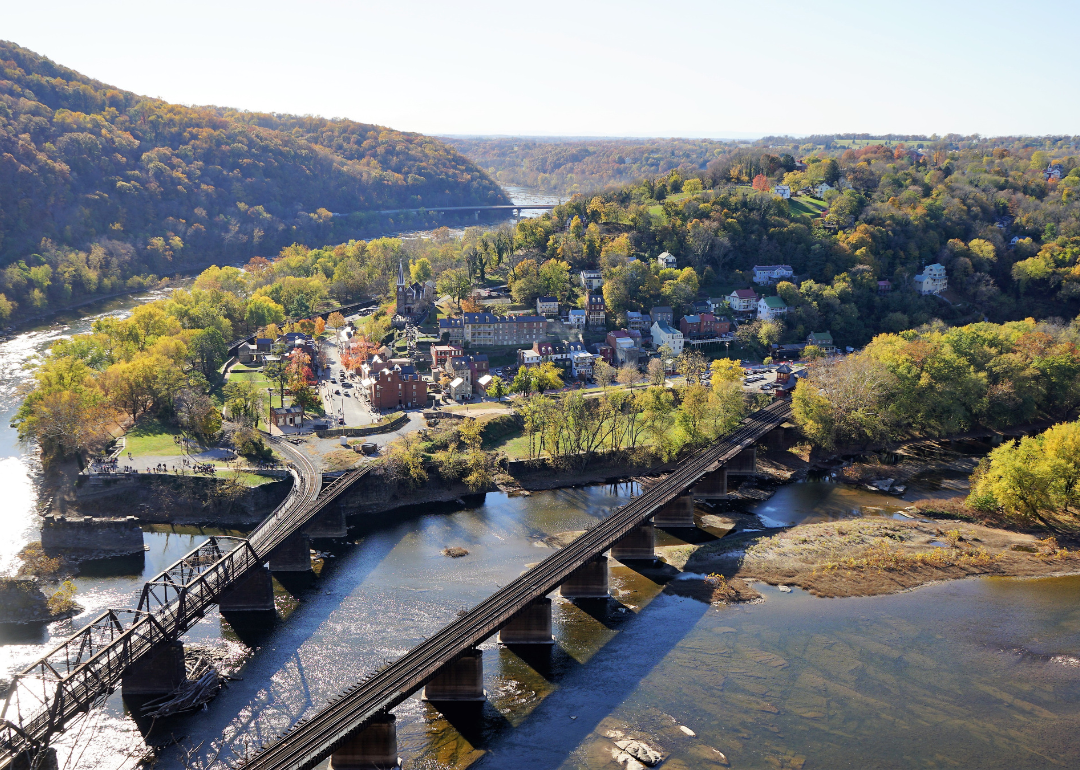 17 / 51
#35. West Virginia
- Traced firearms per 10k residents: 9.52
- Total firearms: 1,698
--- Pistols: 1,083
--- Revolvers: 191
--- Rifles: 252
--- Shotguns: 139
--- Derringers: 23
--- Machine guns: 0
--- Unknown types: 0
--- Other: 10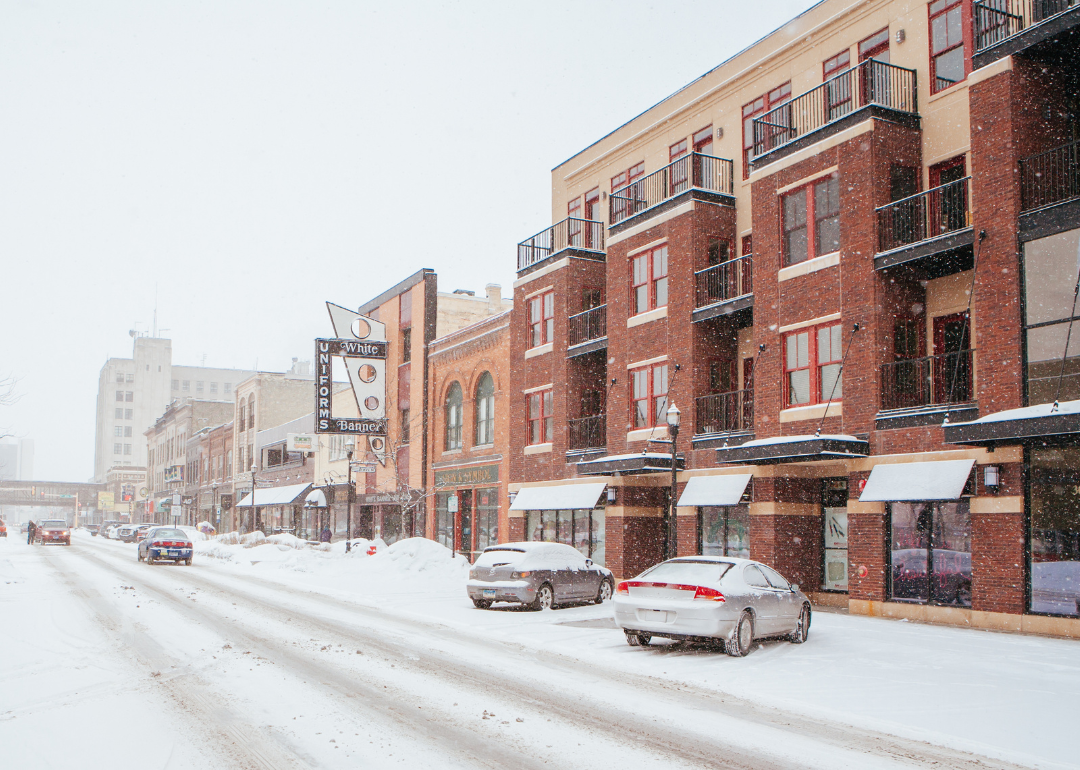 18 / 51
#34. North Dakota
- Traced firearms per 10k residents: 9.94
- Total firearms: 770
--- Pistols: 437
--- Revolvers: 82
--- Rifles: 157
--- Shotguns: 90
--- Derringers: 4
--- Machine guns: 0
--- Unknown types: 0
--- Other: 0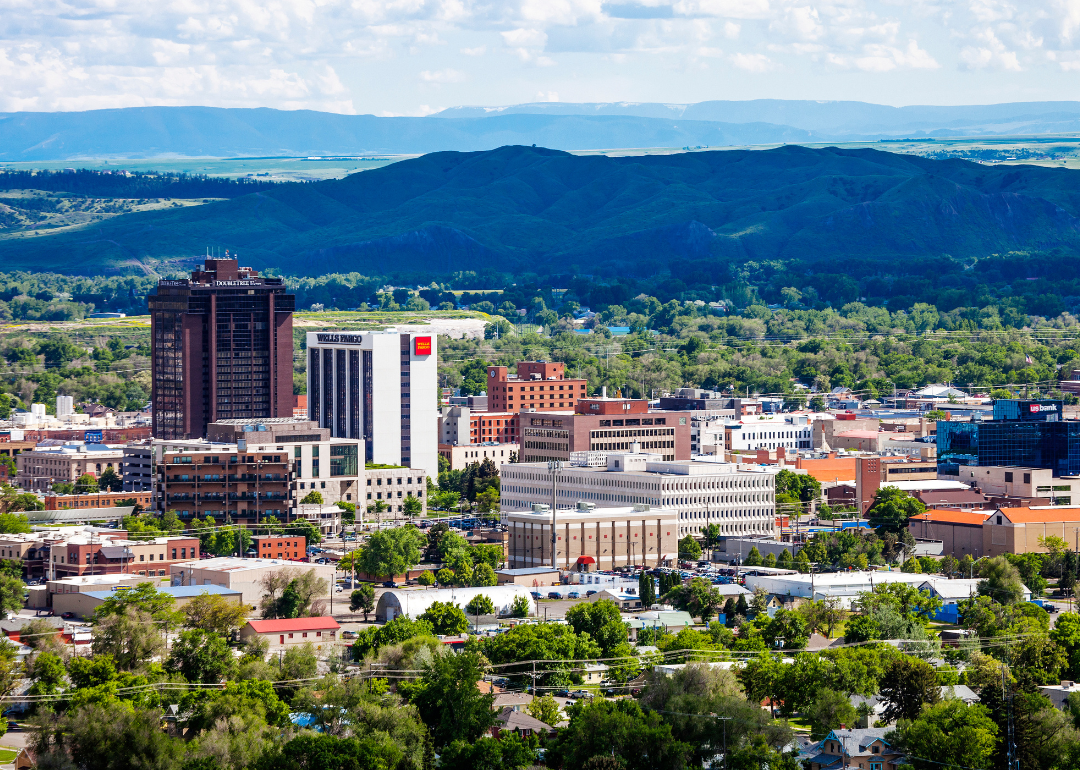 19 / 51
#33. Montana
- Traced firearms per 10k residents: 10.63
- Total firearms: 1,174
--- Pistols: 563
--- Revolvers: 115
--- Rifles: 362
--- Shotguns: 124
--- Derringers: 5
--- Machine guns: 0
--- Unknown types: 0
--- Other: 5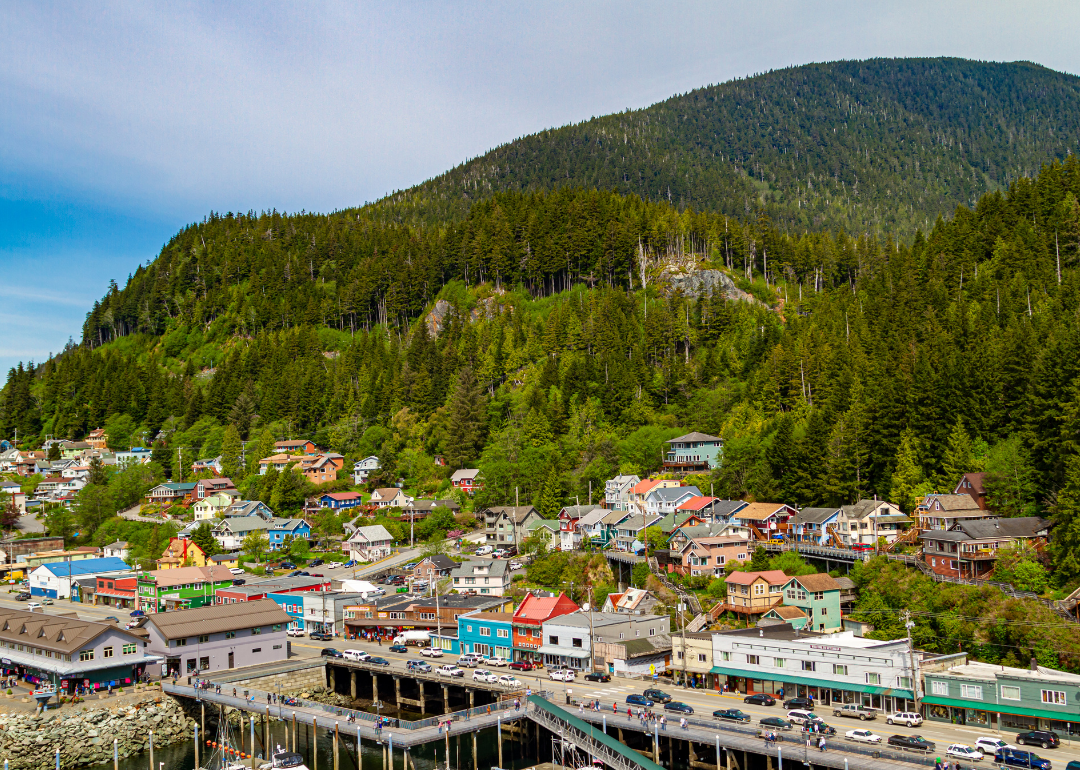 20 / 51
#32. Alaska
- Traced firearms per 10k residents: 10.82
- Total firearms: 793
--- Pistols: 506
--- Revolvers: 69
--- Rifles: 134
--- Shotguns: 77
--- Derringers: 0
--- Machine guns: 3
--- Unknown types: 0
--- Other: 4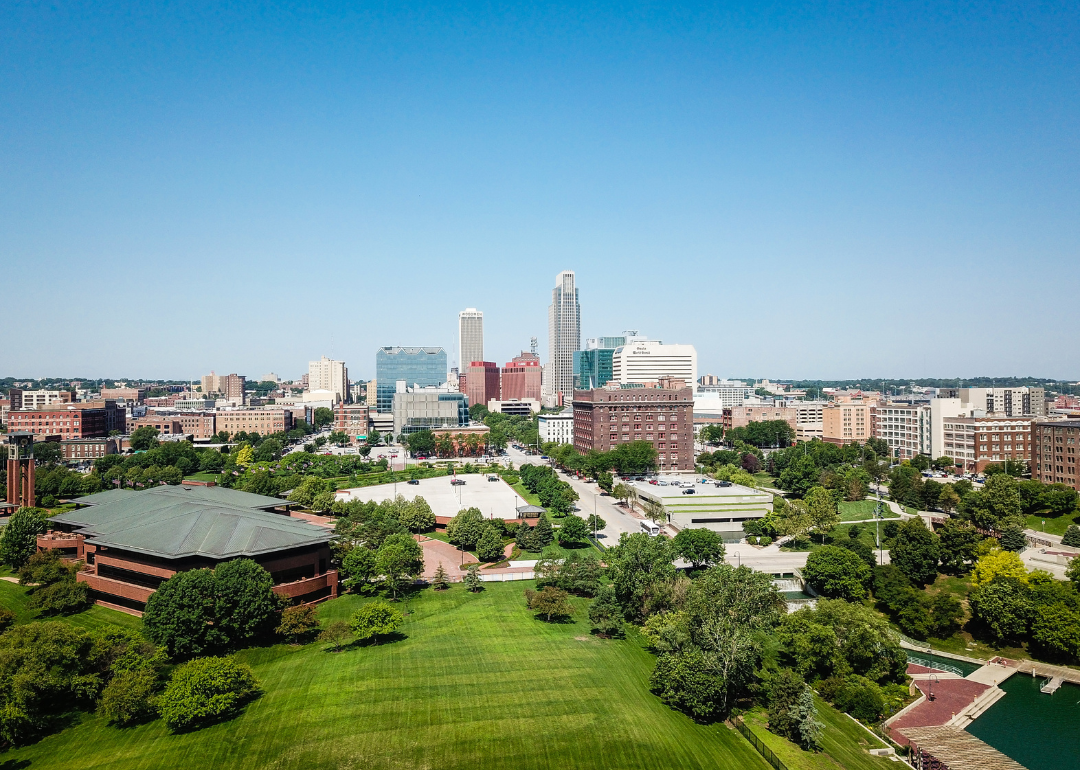 21 / 51
#31. Nebraska
- Traced firearms per 10k residents: 11.31
- Total firearms: 2,221
--- Pistols: 1,298
--- Revolvers: 205
--- Rifles: 473
--- Shotguns: 230
--- Derringers: 10
--- Machine guns: 0
--- Unknown types: 0
--- Other: 5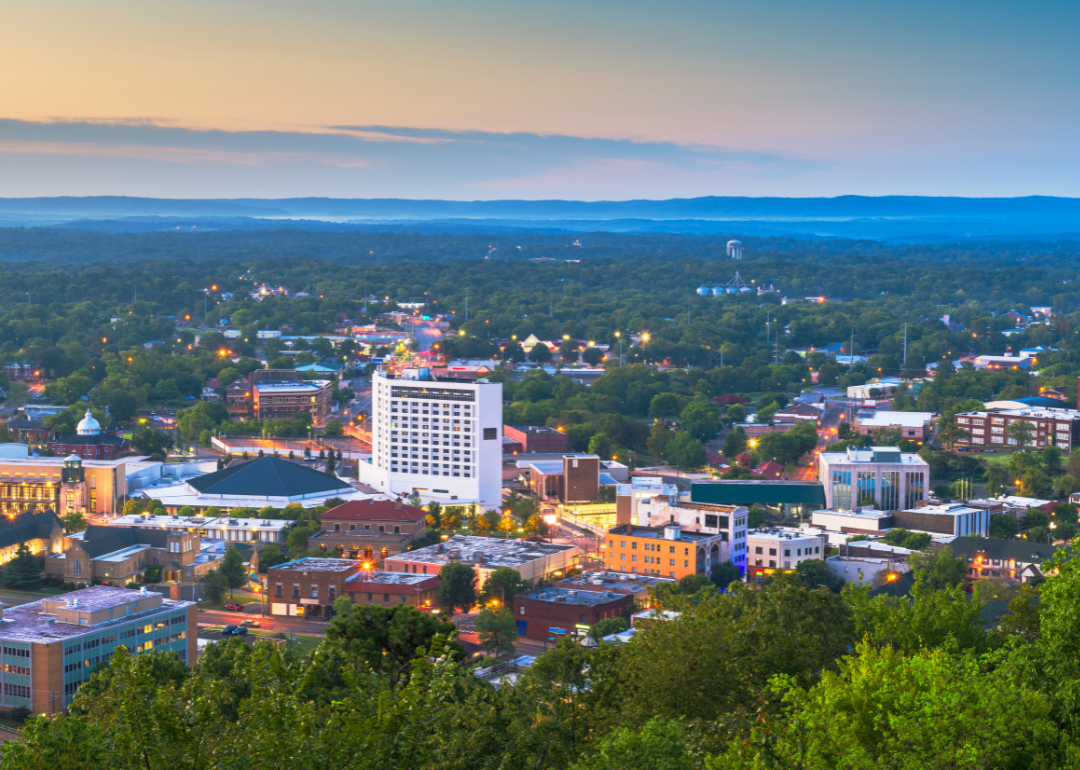 22 / 51
#30. Arkansas
- Traced firearms per 10k residents: 11.70
- Total firearms: 3,541
--- Pistols: 2,675
--- Revolvers: 247
--- Rifles: 409
--- Shotguns: 165
--- Derringers: 16
--- Machine guns: 18
--- Unknown types: 0
--- Other: 11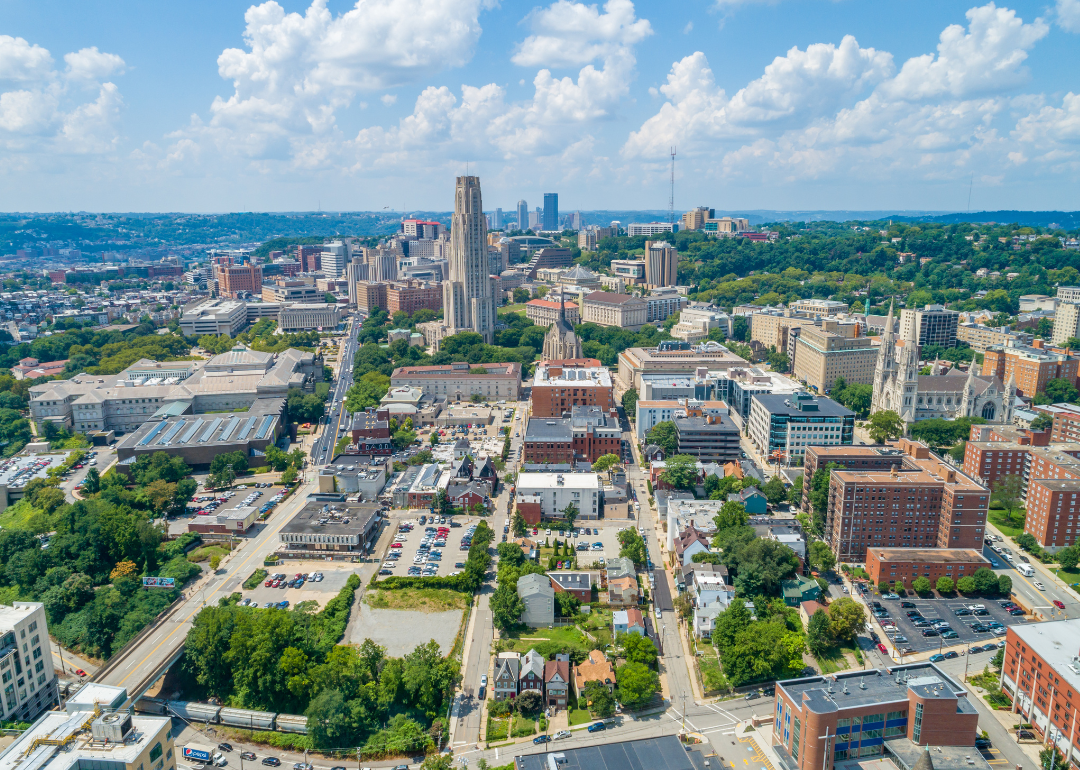 23 / 51
#29. Pennsylvania
- Traced firearms per 10k residents: 11.86
- Total firearms: 15,370
--- Pistols: 11,194
--- Revolvers: 1,433
--- Rifles: 1,667
--- Shotguns: 903
--- Derringers: 61
--- Machine guns: 0
--- Unknown types: 40
--- Other: 72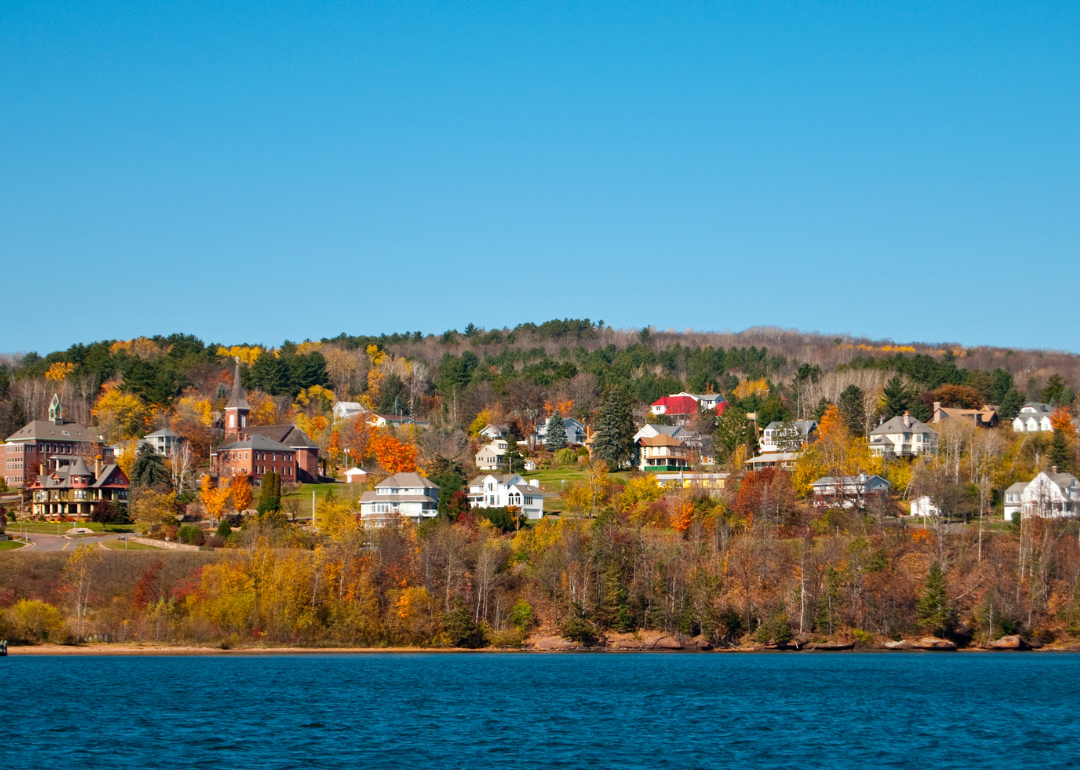 24 / 51
#28. Wisconsin
- Traced firearms per 10k residents: 11.98
- Total firearms: 7,062
--- Pistols: 5,666
--- Revolvers: 443
--- Rifles: 568
--- Shotguns: 346
--- Derringers: 20
--- Machine guns: 8
--- Unknown types: 0
--- Other: 11
25 / 51
#27. Colorado
- Traced firearms per 10k residents: 12.10
- Total firearms: 7,035
--- Pistols: 4,923
--- Revolvers: 654
--- Rifles: 885
--- Shotguns: 518
--- Derringers: 35
--- Machine guns: 0
--- Unknown types: 0
--- Other: 20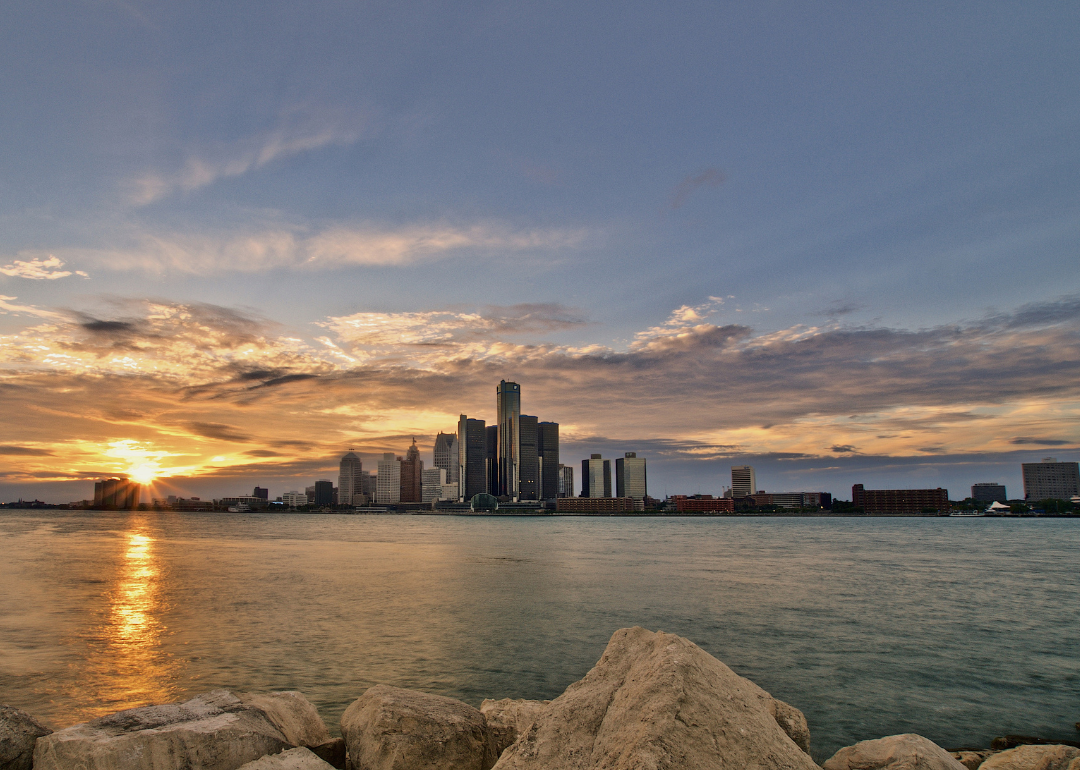 26 / 51
#26. Michigan
- Traced firearms per 10k residents: 12.27
- Total firearms: 12,329
--- Pistols: 9,930
--- Revolvers: 673
--- Rifles: 1,047
--- Shotguns: 440
--- Derringers: 33
--- Machine guns: 162
--- Unknown types: 0
--- Other: 44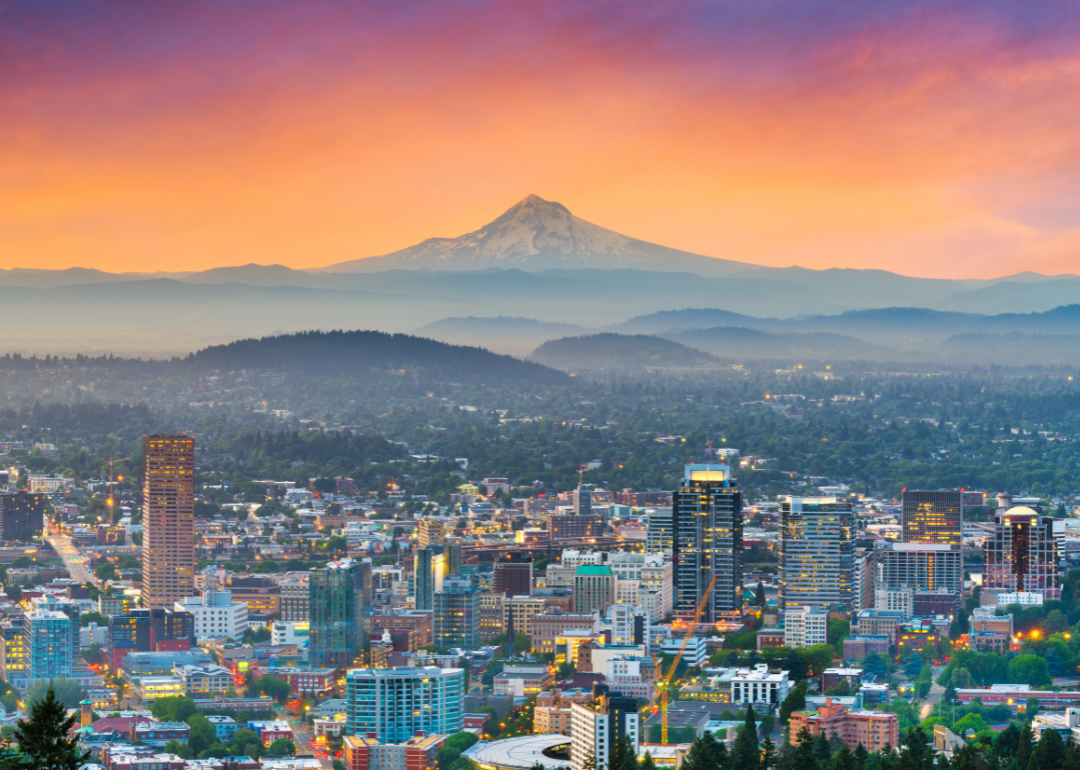 27 / 51
#25. Oregon
- Traced firearms per 10k residents: 12.82
- Total firearms: 5,445
--- Pistols: 3,266
--- Revolvers: 622
--- Rifles: 1,081
--- Shotguns: 425
--- Derringers: 32
--- Machine guns: 0
--- Unknown types: 0
--- Other: 19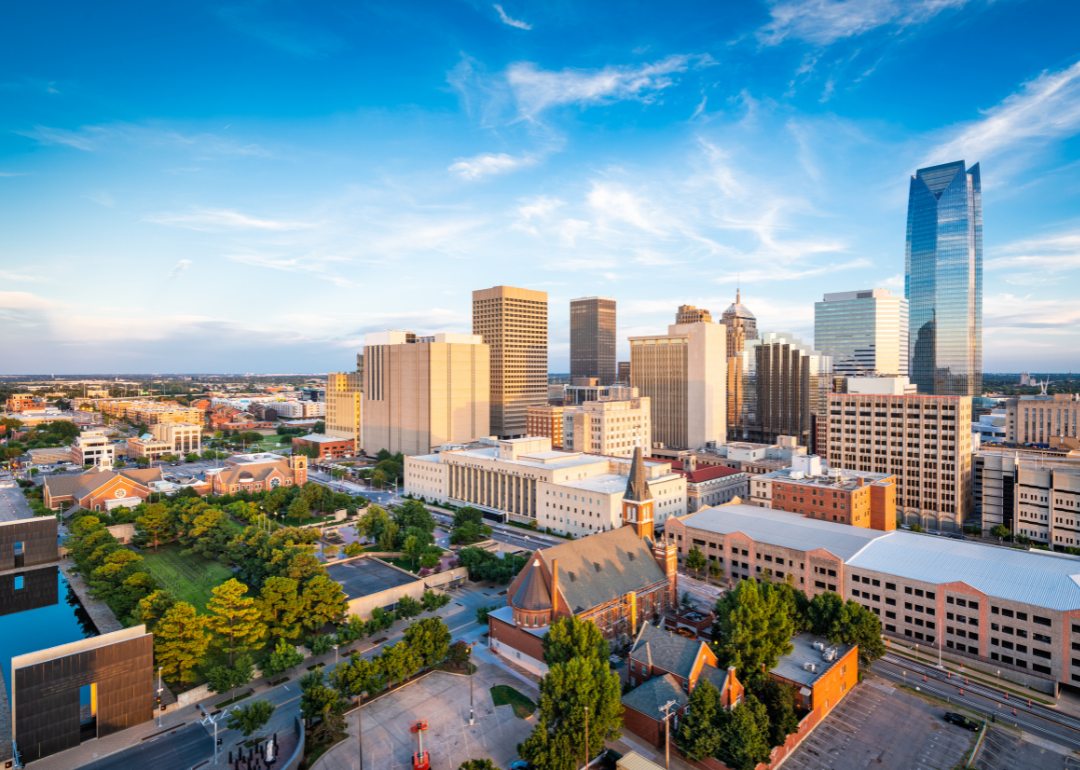 28 / 51
#24. Oklahoma
- Traced firearms per 10k residents: 13.30
- Total firearms: 5,302
--- Pistols: 3,904
--- Revolvers: 442
--- Rifles: 567
--- Shotguns: 316
--- Derringers: 30
--- Machine guns: 24
--- Unknown types: 0
--- Other: 19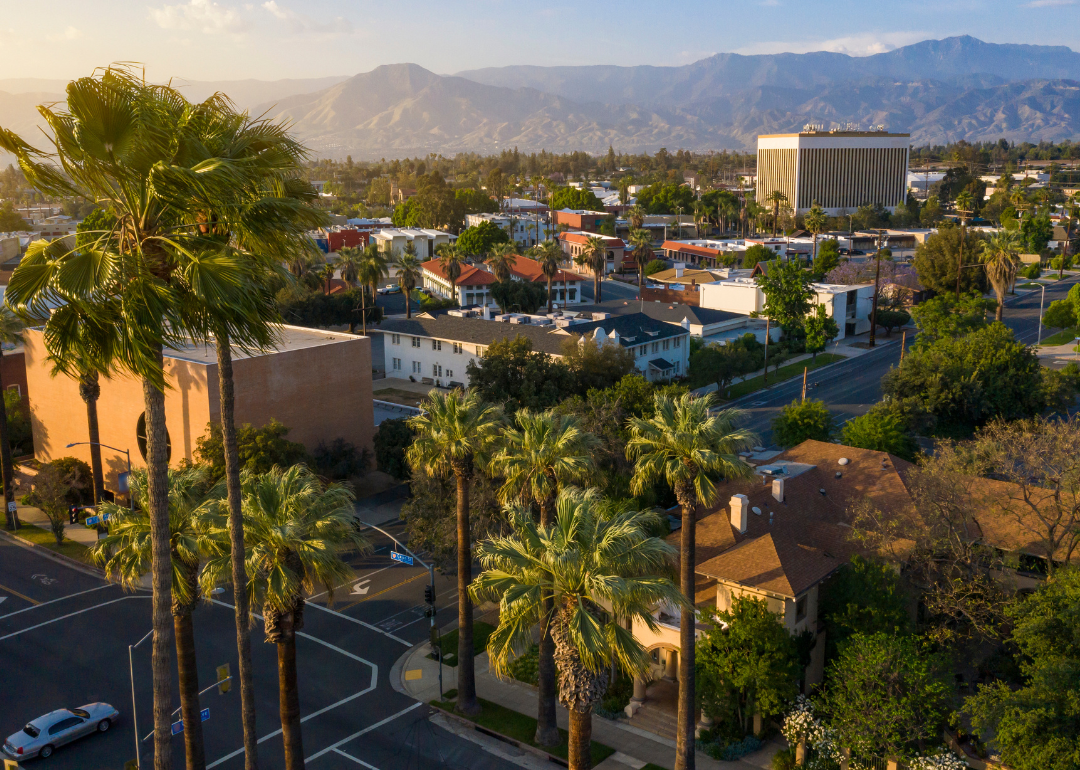 29 / 51
#23. California
- Traced firearms per 10k residents: 13.85
- Total firearms: 54,338
--- Pistols: 36,768
--- Revolvers: 5,356
--- Rifles: 7,695
--- Shotguns: 3,456
--- Derringers: 233
--- Machine guns: 0
--- Unknown types: 417
--- Other: 413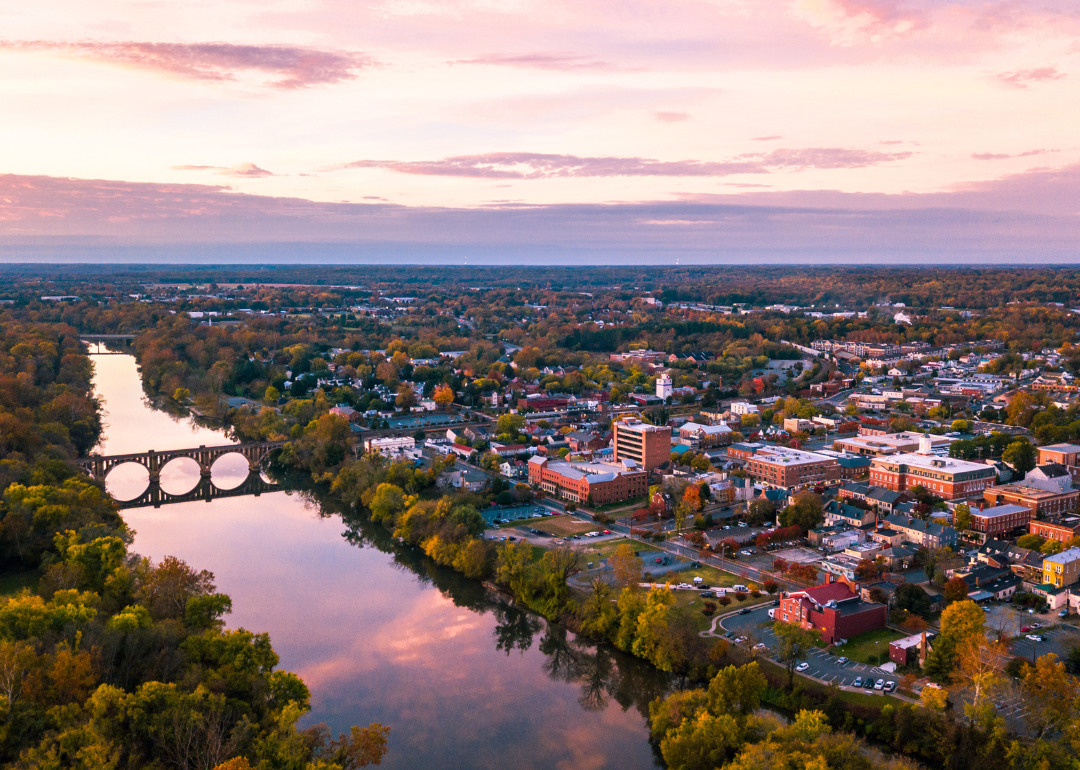 30 / 51
#22. Virginia
- Traced firearms per 10k residents: 14.10
- Total firearms: 12,184
--- Pistols: 9,245
--- Revolvers: 919
--- Rifles: 1,283
--- Shotguns: 638
--- Derringers: 37
--- Machine guns: 17
--- Unknown types: 0
--- Other: 45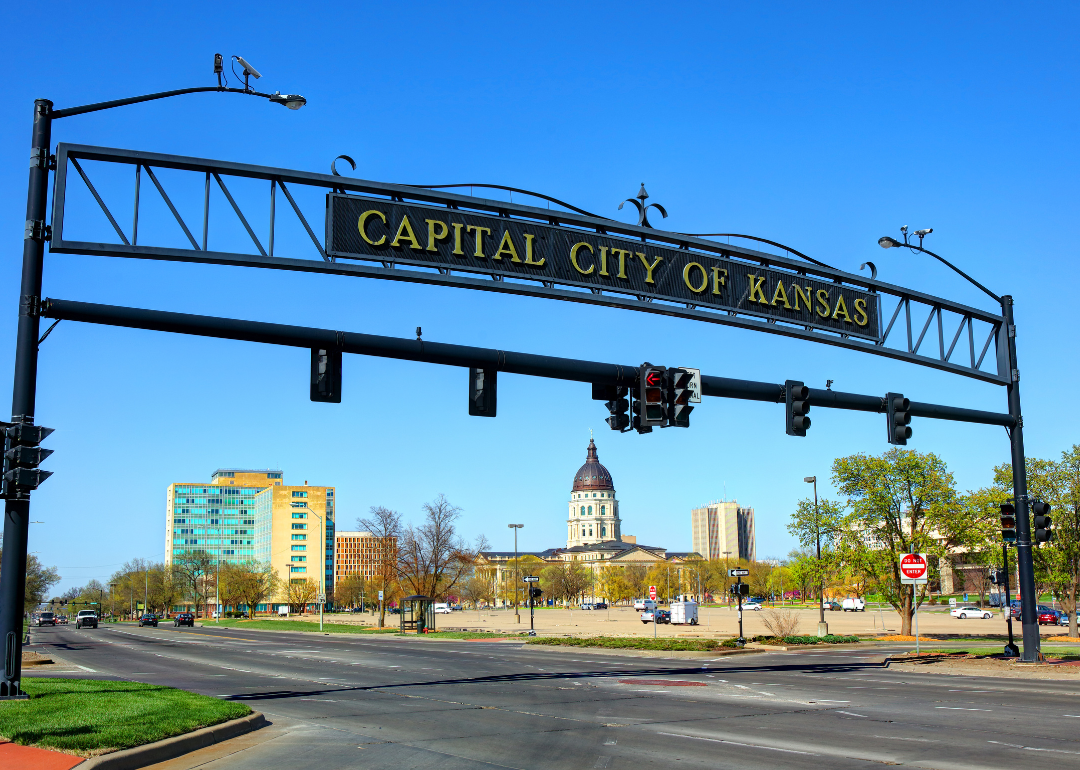 31 / 51
#21. Kansas
- Traced firearms per 10k residents: 14.63
- Total firearms: 4,292
--- Pistols: 3,146
--- Revolvers: 360
--- Rifles: 470
--- Shotguns: 265
--- Derringers: 22
--- Machine guns: 15
--- Unknown types: 0
--- Other: 14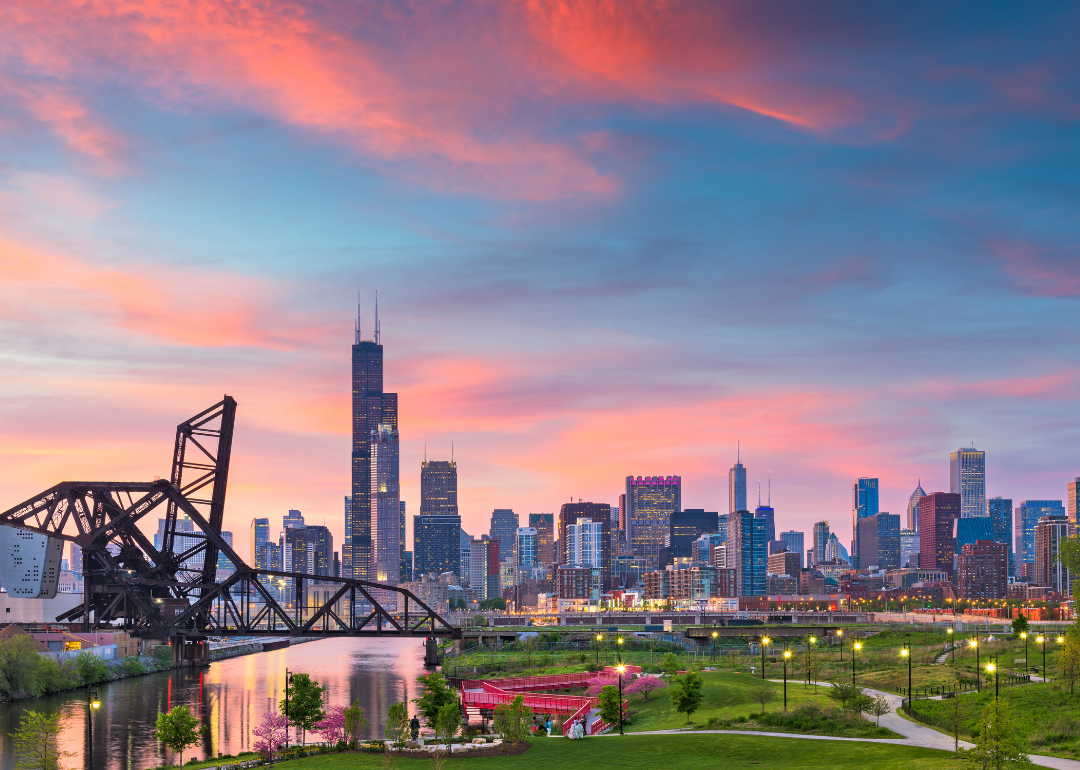 32 / 51
#20. Illinois
- Traced firearms per 10k residents: 15.09
- Total firearms: 19,120
--- Pistols: 15,481
--- Revolvers: 1,507
--- Rifles: 1,190
--- Shotguns: 750
--- Derringers: 71
--- Machine guns: 0
--- Unknown types: 0
--- Other: 121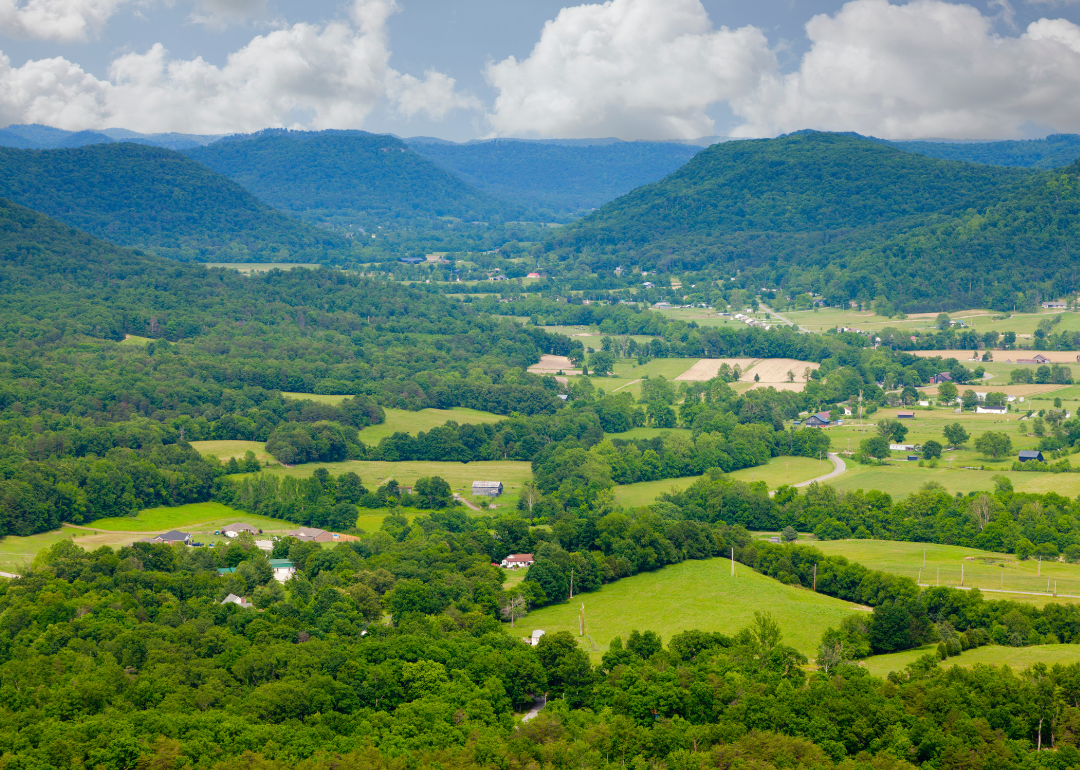 33 / 51
#19. Kentucky
- Traced firearms per 10k residents: 15.11
- Total firearms: 6,812
--- Pistols: 5,065
--- Revolvers: 486
--- Rifles: 937
--- Shotguns: 250
--- Derringers: 32
--- Machine guns: 0
--- Unknown types: 28
--- Other: 14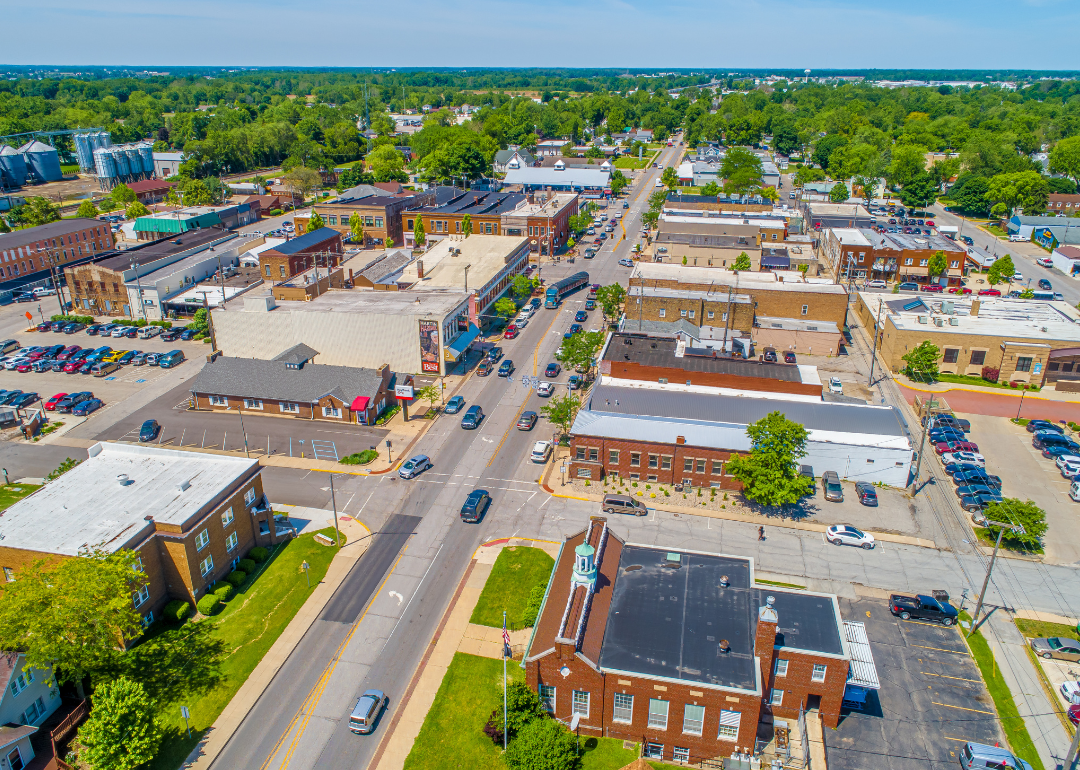 34 / 51
#18. Indiana
- Traced firearms per 10k residents: 15.21
- Total firearms: 10,349
--- Pistols: 8,056
--- Revolvers: 775
--- Rifles: 889
--- Shotguns: 519
--- Derringers: 64
--- Machine guns: 17
--- Unknown types: 0
--- Other: 29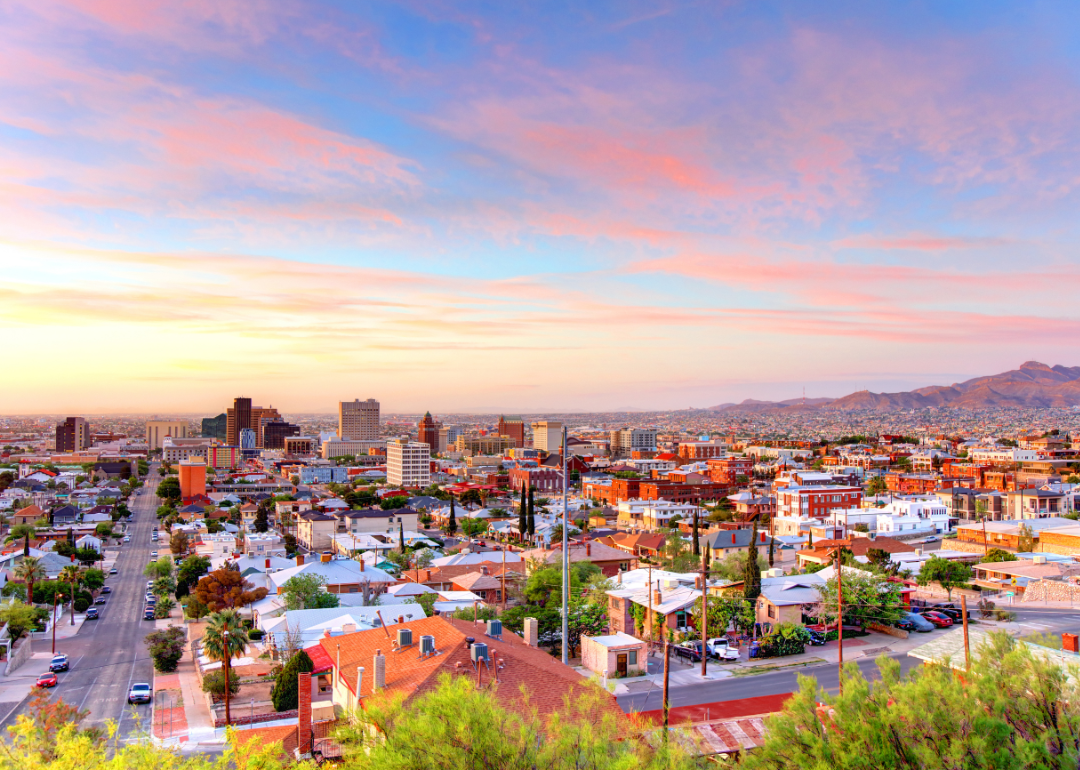 35 / 51
#17. Texas
- Traced firearms per 10k residents: 15.40
- Total firearms: 45,479
--- Pistols: 36,045
--- Revolvers: 2,881
--- Rifles: 4,127
--- Shotguns: 1,990
--- Derringers: 144
--- Machine guns: 219
--- Unknown types: 0
--- Other: 73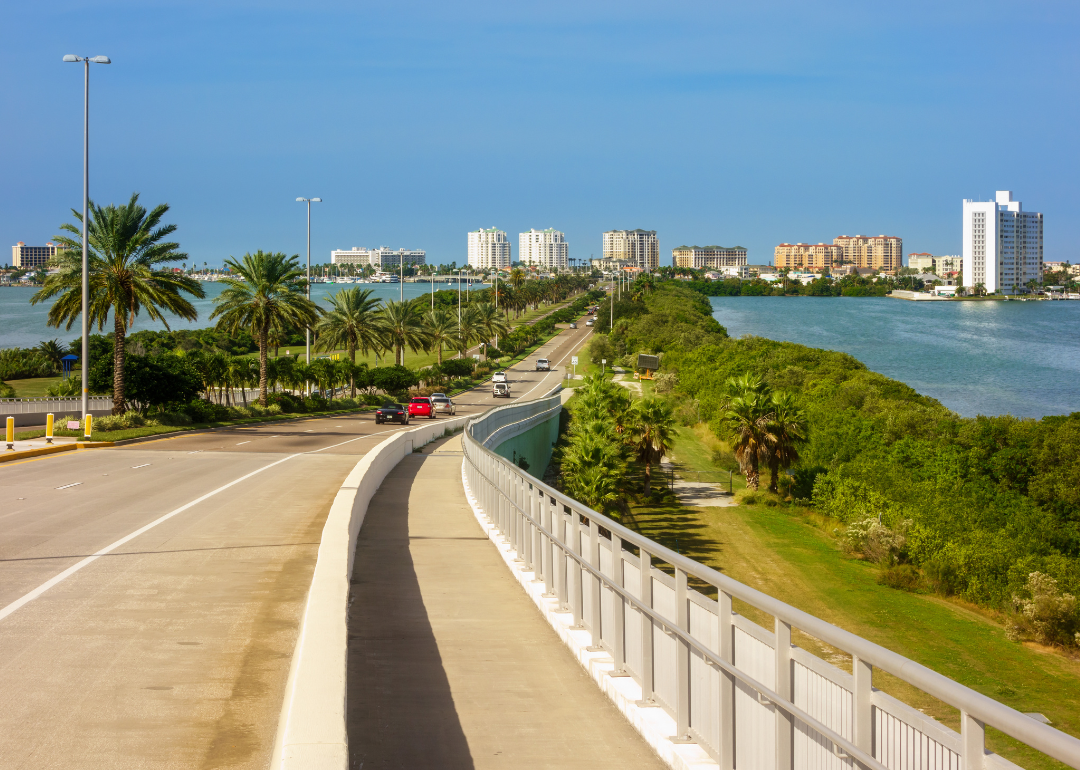 36 / 51
#16. Florida
- Traced firearms per 10k residents: 15.76
- Total firearms: 34,336
--- Pistols: 26,179
--- Revolvers: 2,897
--- Rifles: 2,955
--- Shotguns: 1,482
--- Derringers: 135
--- Machine guns: 633
--- Unknown types: 0
--- Other: 55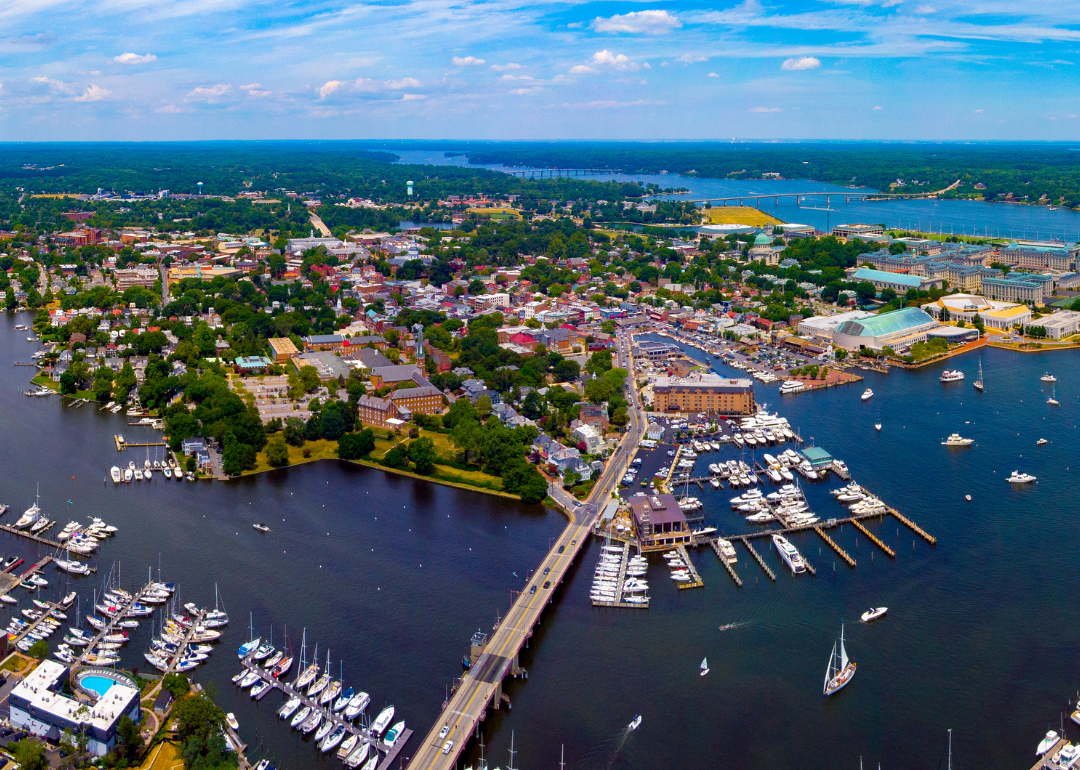 37 / 51
#15. Maryland
- Traced firearms per 10k residents: 15.92
- Total firearms: 9,816
--- Pistols: 6,269
--- Revolvers: 860
--- Rifles: 1,567
--- Shotguns: 1,028
--- Derringers: 0
--- Machine guns: 0
--- Unknown types: 33
--- Other: 59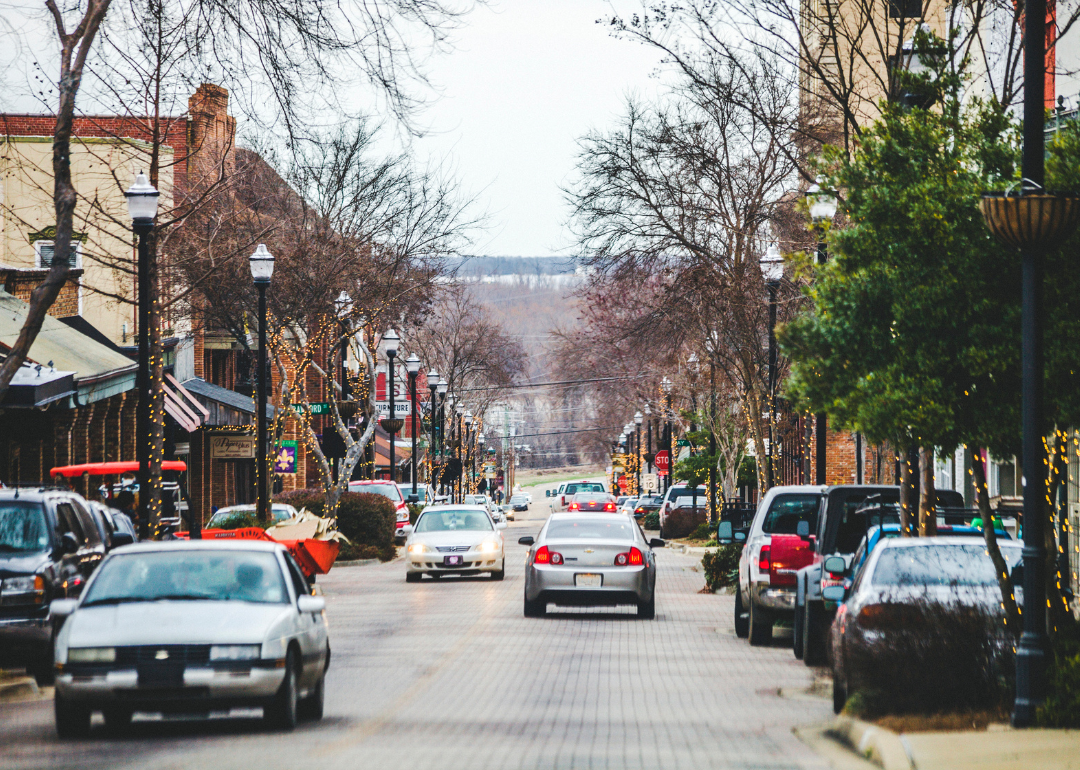 38 / 51
#14. Mississippi
- Traced firearms per 10k residents: 16.08
- Total firearms: 4,744
--- Pistols: 3,518
--- Revolvers: 358
--- Rifles: 574
--- Shotguns: 254
--- Derringers: 22
--- Machine guns: 0
--- Unknown types: 5
--- Other: 13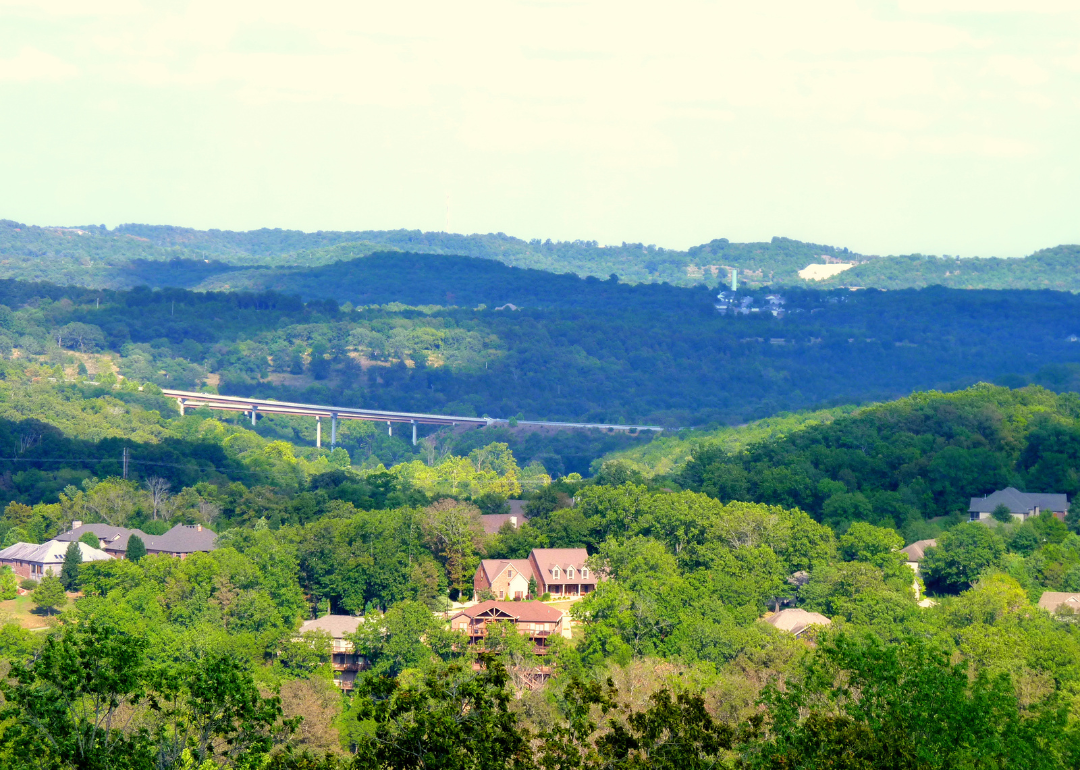 39 / 51
#13. Missouri
- Traced firearms per 10k residents: 16.45
- Total firearms: 10,148
--- Pistols: 8,097
--- Revolvers: 686
--- Rifles: 812
--- Shotguns: 435
--- Derringers: 0
--- Machine guns: 47
--- Unknown types: 0
--- Other: 71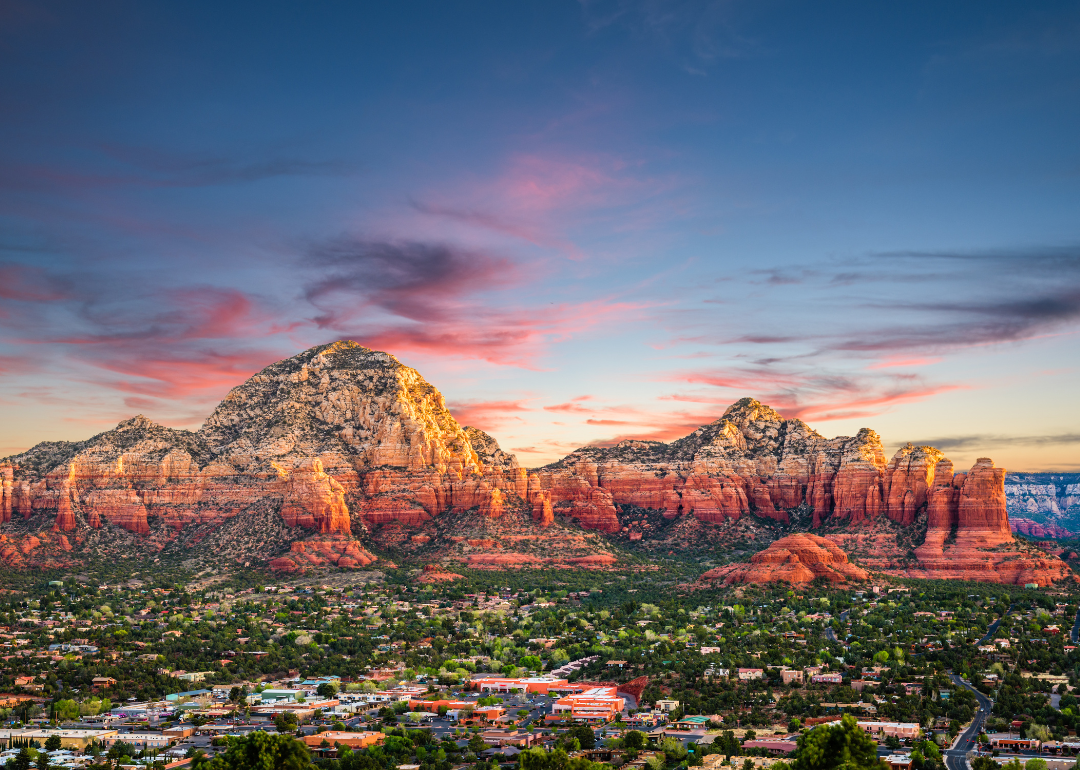 40 / 51
#12. Arizona
- Traced firearms per 10k residents: 16.54
- Total firearms: 12,038
--- Pistols: 8,963
--- Revolvers: 649
--- Rifles: 1,393
--- Shotguns: 611
--- Derringers: 0
--- Machine guns: 345
--- Unknown types: 0
--- Other: 77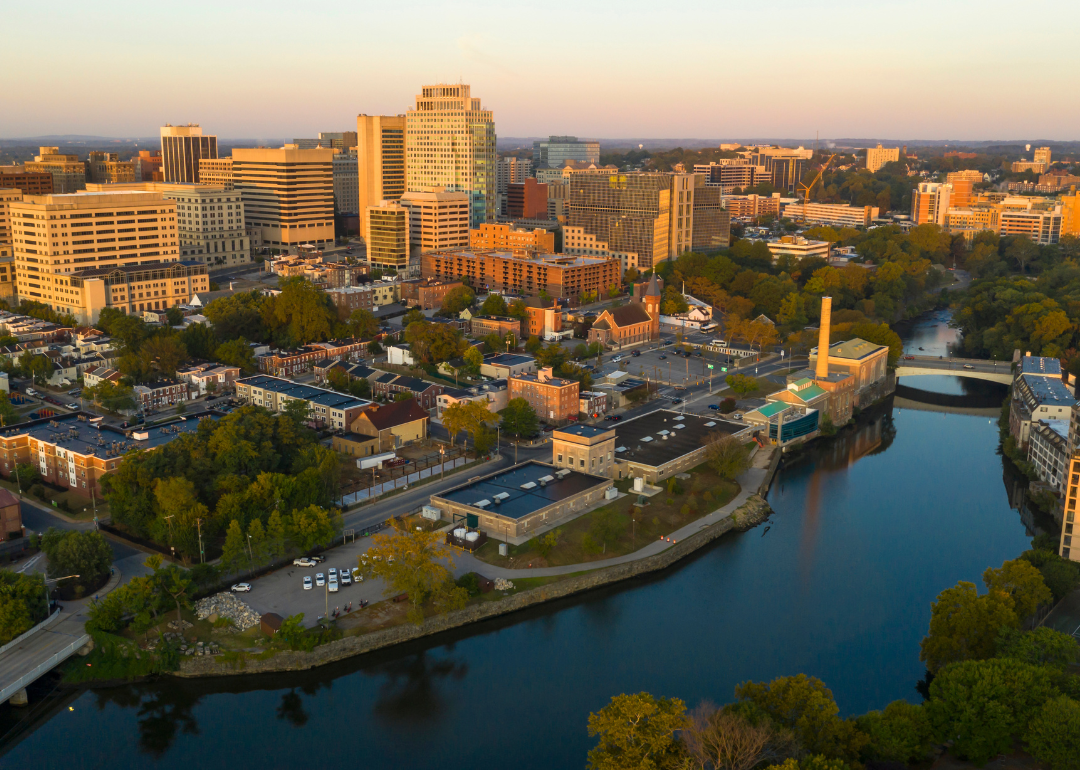 41 / 51
#11. Delaware
- Traced firearms per 10k residents: 16.68
- Total firearms: 1,674
--- Pistols: 1,222
--- Revolvers: 129
--- Rifles: 159
--- Shotguns: 154
--- Derringers: 7
--- Machine guns: 0
--- Unknown types: 3
--- Other: 0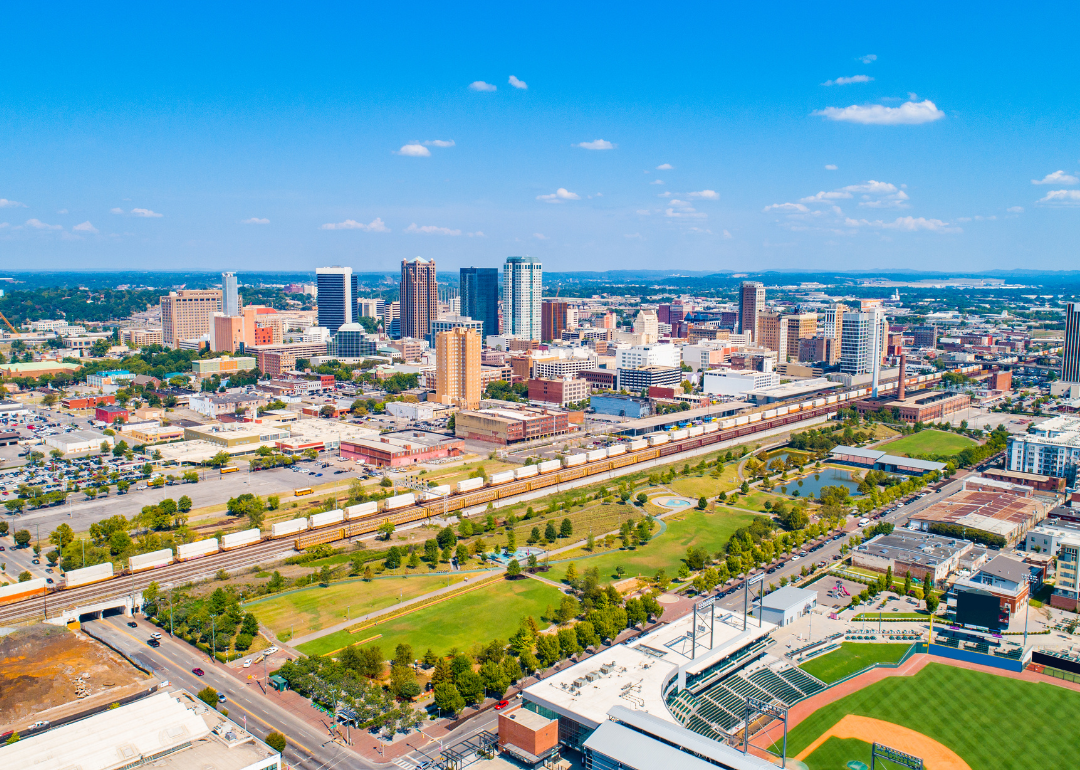 42 / 51
#10. Alabama
- Traced firearms per 10k residents: 17.55
- Total firearms: 8,847
--- Pistols: 6,888
--- Revolvers: 804
--- Rifles: 702
--- Shotguns: 378
--- Derringers: 43
--- Machine guns: 16
--- Unknown types: 7
--- Other: 9
43 / 51
#9. Ohio
- Traced firearms per 10k residents: 17.68
- Total firearms: 20,826
--- Pistols: 17,001
--- Revolvers: 1,525
--- Rifles: 1,400
--- Shotguns: 739
--- Derringers: 82
--- Machine guns: 40
--- Unknown types: 0
--- Other: 39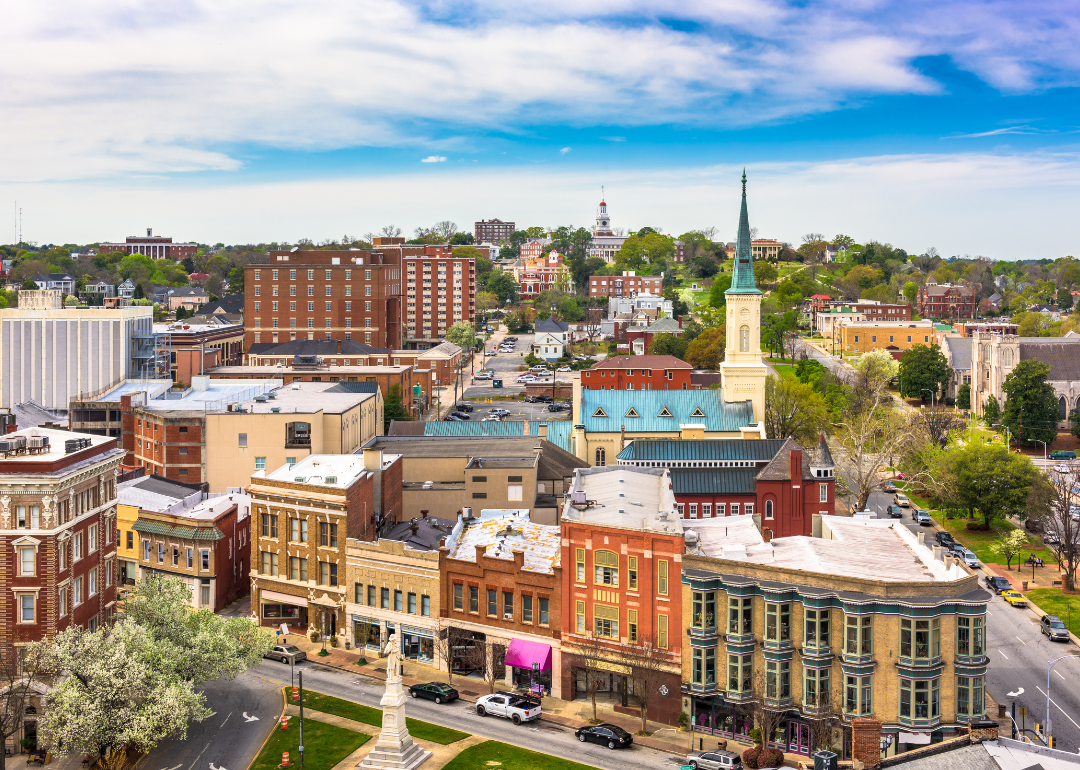 44 / 51
#8. Georgia
- Traced firearms per 10k residents: 18.96
- Total firearms: 20,472
--- Pistols: 16,327
--- Revolvers: 1,457
--- Rifles: 1,658
--- Shotguns: 819
--- Derringers: 100
--- Machine guns: 46
--- Unknown types: 0
--- Other: 65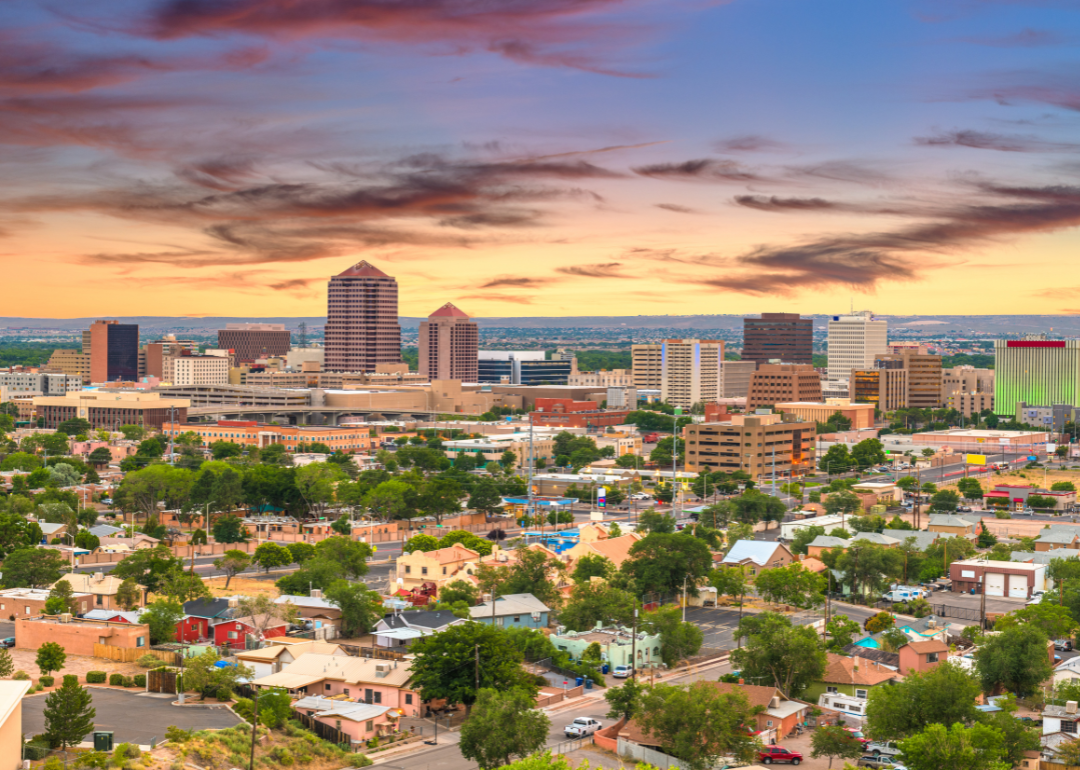 45 / 51
#7. New Mexico
- Traced firearms per 10k residents: 19.44
- Total firearms: 4,114
--- Pistols: 2,690
--- Revolvers: 322
--- Rifles: 629
--- Shotguns: 284
--- Derringers: 23
--- Machine guns: 135
--- Unknown types: 0
--- Other: 31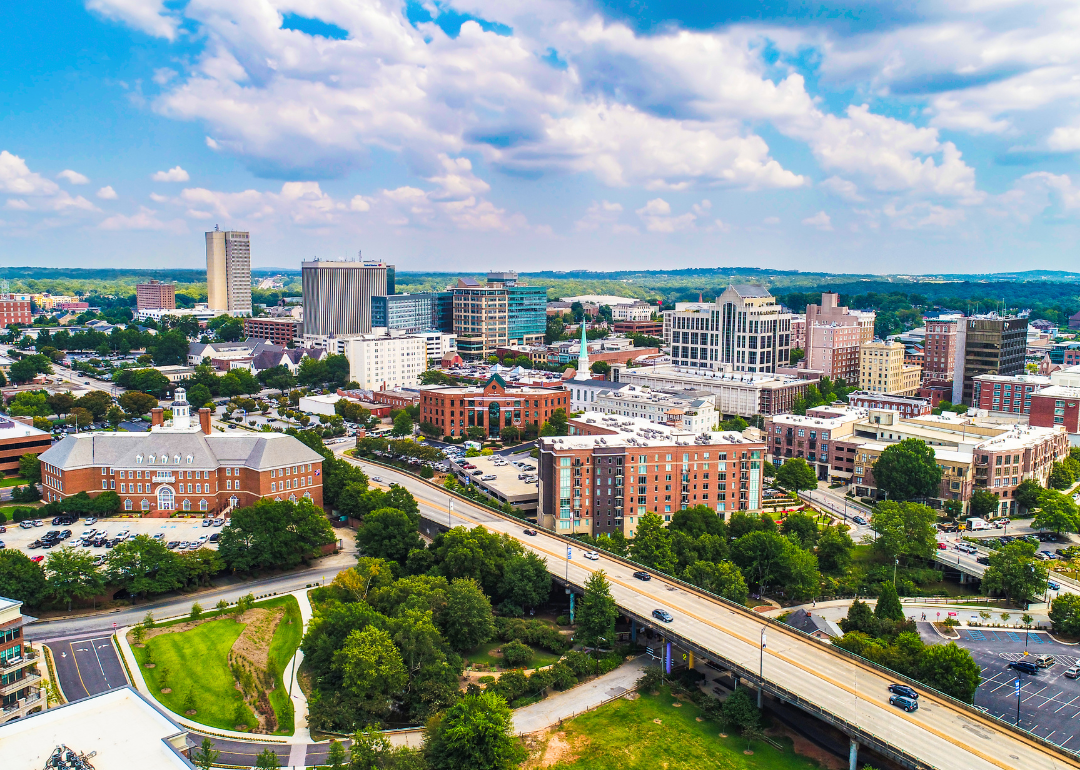 46 / 51
#6. South Carolina
- Traced firearms per 10k residents: 20.62
- Total firearms: 10,701
--- Pistols: 8,333
--- Revolvers: 907
--- Rifles: 853
--- Shotguns: 538
--- Derringers: 59
--- Machine guns: 0
--- Unknown types: 0
--- Other: 11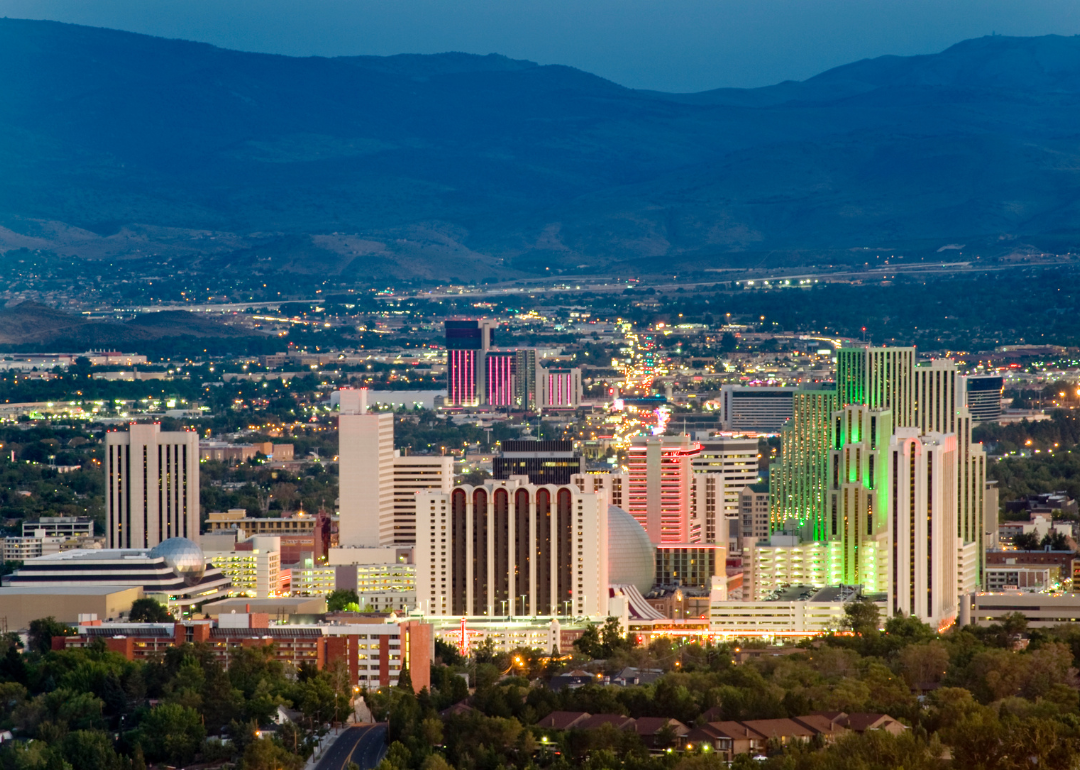 47 / 51
#5. Nevada
- Traced firearms per 10k residents: 21.42
- Total firearms: 6,735
--- Pistols: 5,354
--- Revolvers: 458
--- Rifles: 501
--- Shotguns: 305
--- Derringers: 26
--- Machine guns: 56
--- Unknown types: 0
--- Other: 35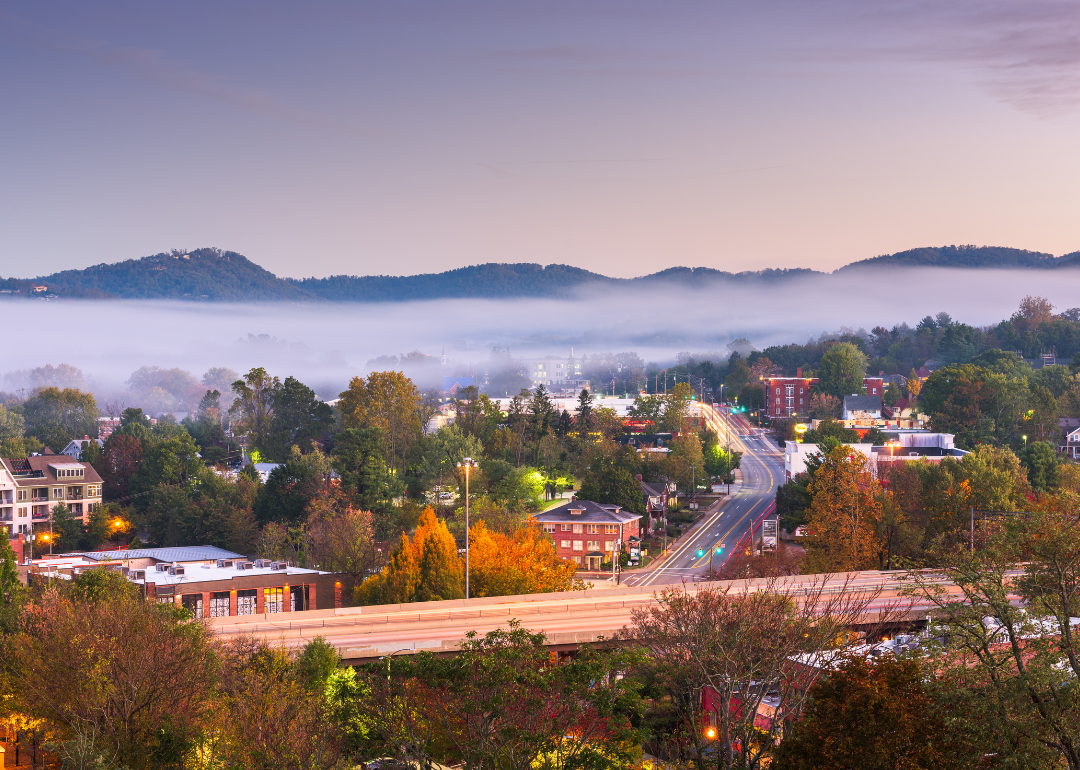 48 / 51
#4. North Carolina
- Traced firearms per 10k residents: 21.90
- Total firearms: 23,104
--- Pistols: 16,480
--- Revolvers: 1,980
--- Rifles: 2,694
--- Shotguns: 1,585
--- Derringers: 108
--- Machine guns: 148
--- Unknown types: 0
--- Other: 109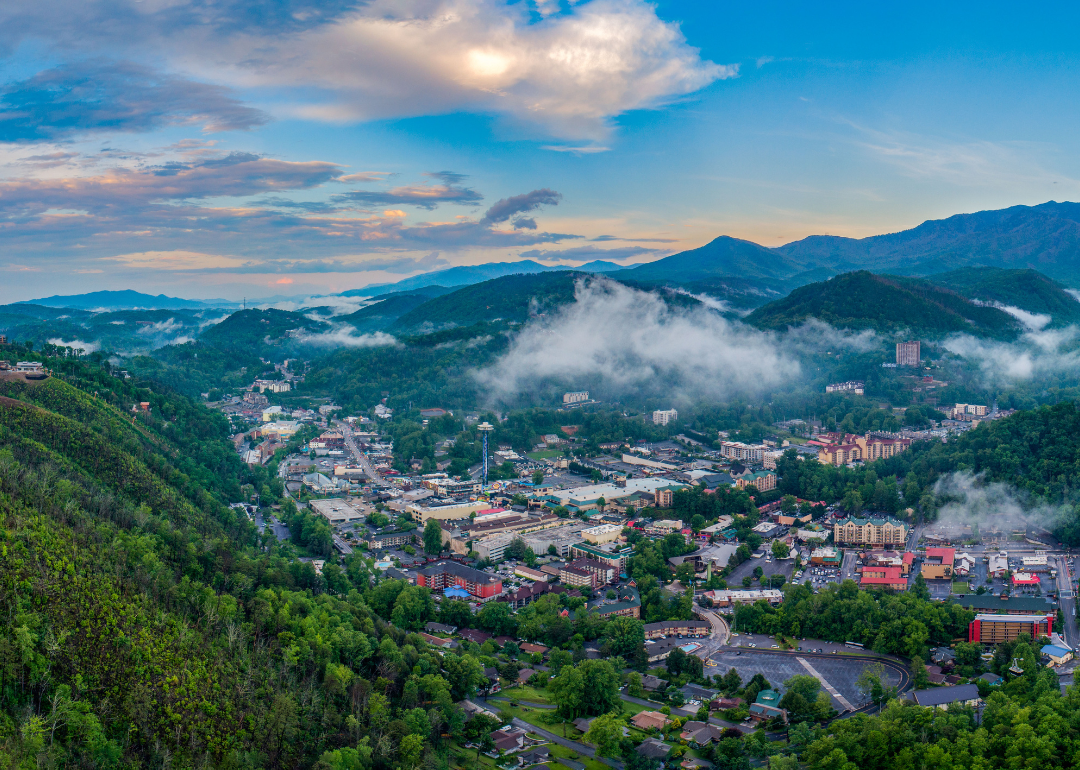 49 / 51
#3. Tennessee
- Traced firearms per 10k residents: 22.15
- Total firearms: 15,453
--- Pistols: 12,045
--- Revolvers: 1,260
--- Rifles: 1,318
--- Shotguns: 573
--- Derringers: 86
--- Machine guns: 0
--- Unknown types: 132
--- Other: 39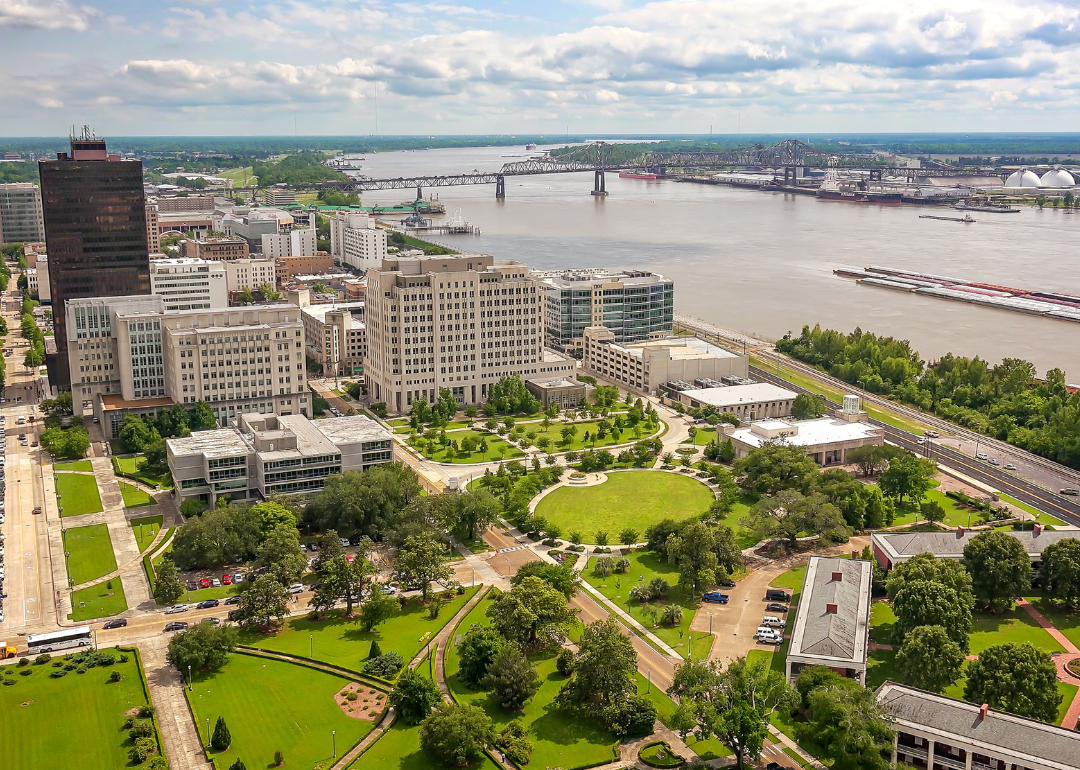 50 / 51
#2. Louisiana
- Traced firearms per 10k residents: 29.73
- Total firearms: 13,745
--- Pistols: 10,179
--- Revolvers: 1,145
--- Rifles: 1,582
--- Shotguns: 749
--- Derringers: 65
--- Machine guns: 0
--- Unknown types: 0
--- Other: 25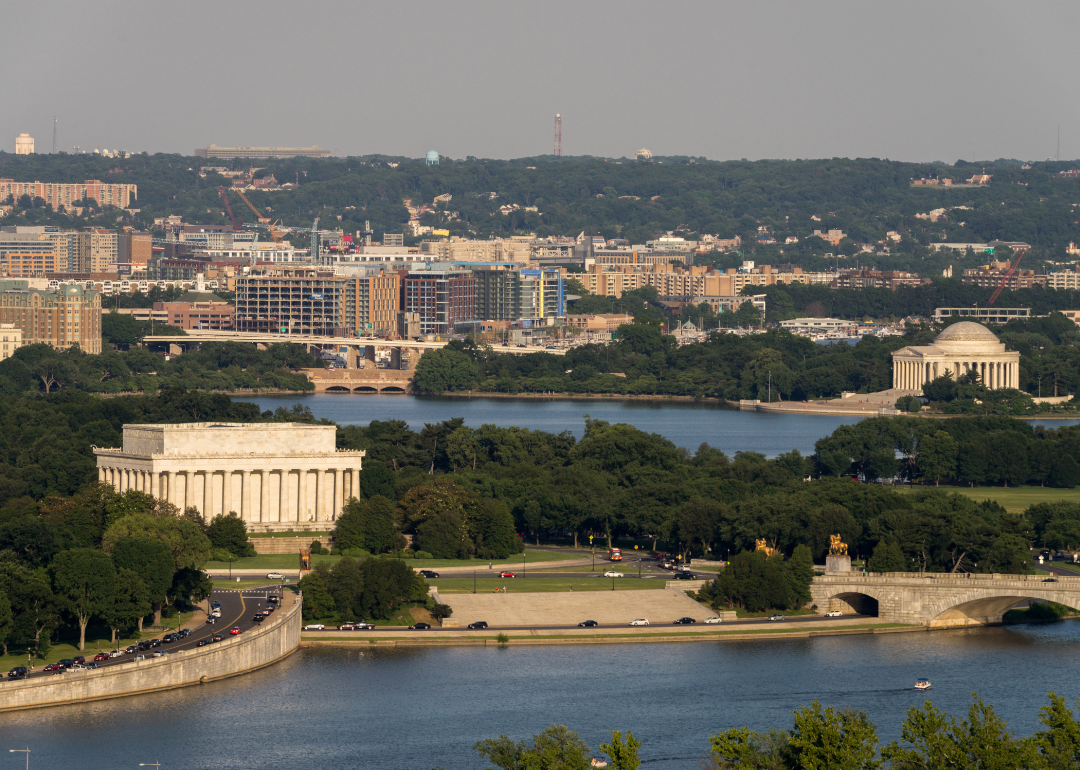 51 / 51
#1. Washington DC
- Traced firearms per 10k residents: 35.18
- Total firearms: 2,357
--- Pistols: 2,024
--- Revolvers: 129
--- Rifles: 90
--- Shotguns: 43
--- Derringers: 0
--- Machine guns: 0
--- Unknown types: 61
--- Other: 10