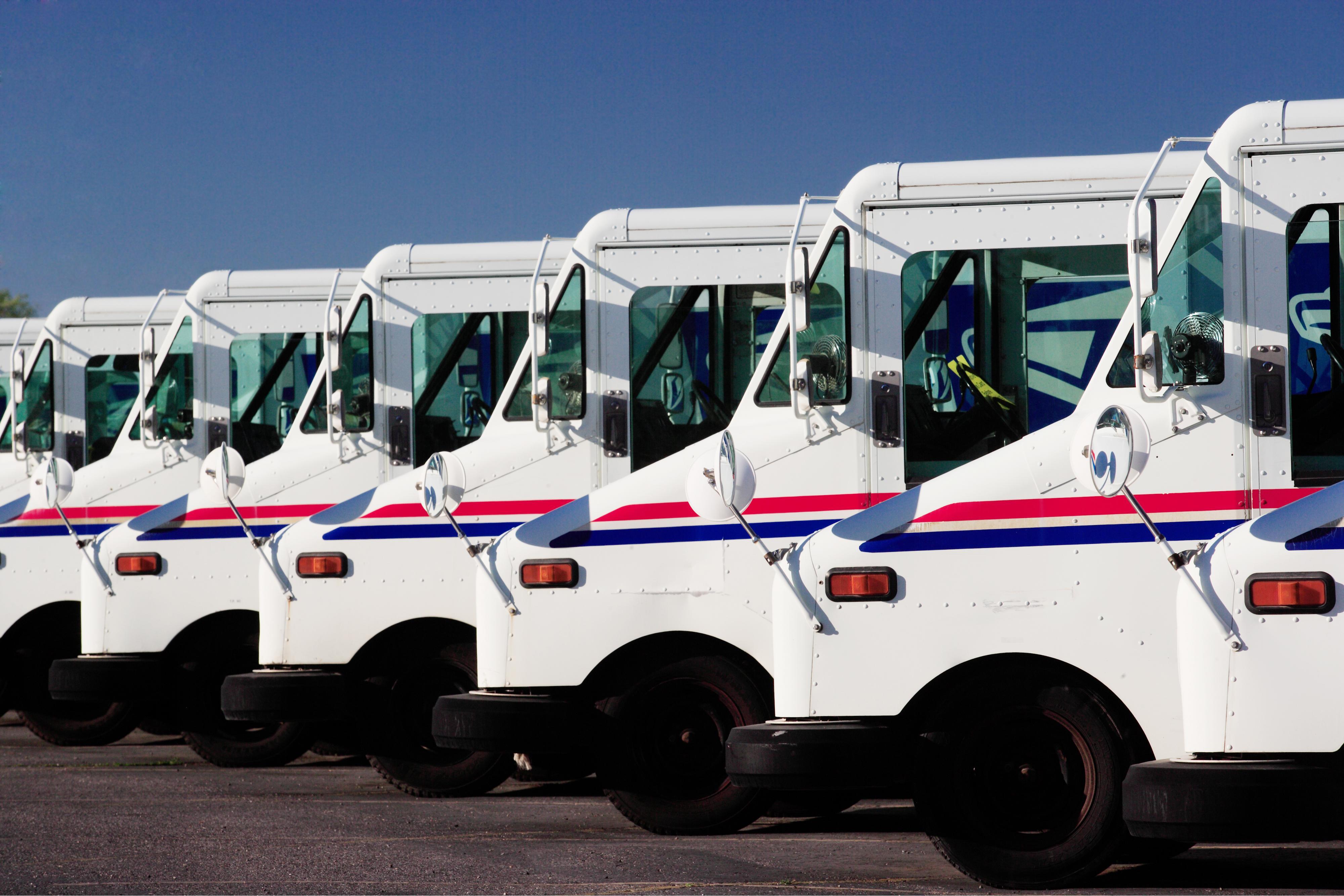 U.S. Postal Service by the numbers
U.S. Postal Service by the numbers
The United States Postal Service began on July 26, 1775 with Benjamin Franklin serving as the first postmaster general. Nearly 244 years later, the U.S. Postal Service (USPS) remains, though much has changed. Evidence of the evolution of the post office can be seen in mail delivery itself. Since 1863, the mail has been delivered six days a week, but there was a brief threat in 2011 that Saturday delivery would be eliminated. Today, and ever since 2013, the USPS has added Sunday into the mail delivery schedule thanks to a package delivery deal with Amazon.
Stamps have also been a marker of change over time. The first postage stamps in 1847 were either five or 10 cents and carried the visages of Benjamin Franklin and George Washington, respectively. Today a first class stamp is 55 cents and comes in a wide array of seasonal and historic design options, including fun options such as the first scratch-and-sniff stamps released in 2018.
There has also been a significant shift in the way mail is delivered since the dawn of the post office. Initially, horses were necessary to move the mail, later replaced by railroads. By 1920, the first transcontinental airmail route was in service. Today U.S. mail is delivered by ground with the help of trucks and postal vehicles and by air with the mutual cooperation of companies from the private sector. Just how many tires does the postal service go through, and what exactly is that agreement with the private sector? How much money did postage actually make for the post office last year, and what about all of those packages?
Stacker wanted to take a closer look at questions like these and at the postal service at large. As familiar as the USPS may be to daily life, there is still so much to learn. Using data provided from the USPS official website, Stacker has compiled this microscopic look into the U.S. Postal Service in 2018, solely using its numbers. How has the post office changed since the days of Postmaster General Benjamin Franklin? The answer is in the numbers.
You might also like: Top industries in every state