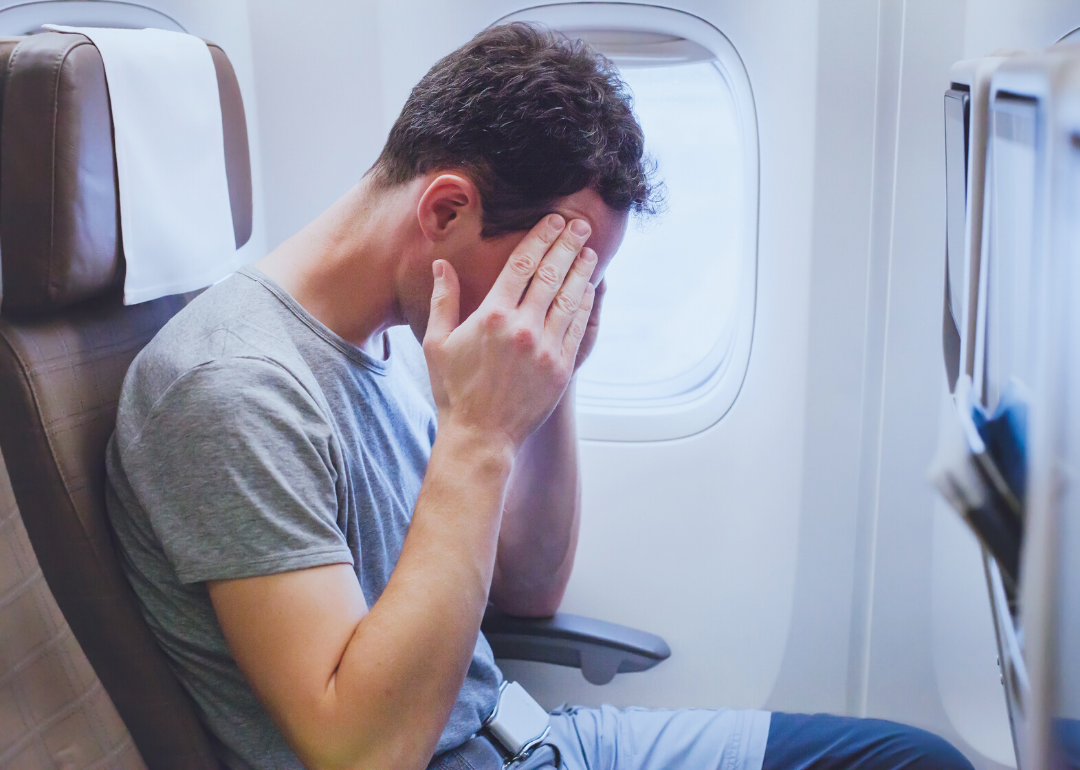 15 ways air travel can affect your health
Song_about_summer // Shutterstock
15 ways air travel can affect your health
Leonardo da Vinci said it best: "Once you have tasted flight, you will forever walk the Earth with your eyes turned skyward, for there you have been, and there you will always long to return." Even in the 15th century, people were being turned on by the possibility of flight. We've come a long, long way since then.
It's no secret that airplanes have revolutionized the way we see the world. About 4.5 billion passengers flew in 2019, according to the International Air Transport Association (IATA), with a huge dip in 2020 because of the COVID-19 pandemic. With travelers once more jet-setting, numbers are beginning to climb back up as vaccines become widespread and countries welcome visitors once more. Likewise, people were obtaining passports at increasing by the millions year after year until the pandemic slowed numbers. But while air travel may be one of the most efficient ways to travel on the outside, inside the effects are wreaking havoc on our bodies.
From inner-ear stress and mood swings to sensory deprivation, and even some situations as risky as death itself, you may not understand what you're putting your body through every time you step on an airplane. Think about it. You're cruising at 35,000 feet in the air in a steel tube at an average rate of 500 miles per hour, with 300 of your closest friends. Nothing about it is natural. And while many preventative and security measures have been honed and perfected over the years to keep us all safe in the skies, nothing is truly perfect.
Stacker used the Centers for Disease Control and Prevention (CDC) 2020 Yellow Book (Health Information for International Travel) issued June 2020 to compile 15 facts about how air travel can impact health. Supplemental information was gathered from research conducted by health organizations, research centers, and news reports.
You may also like: Most and least stressed states in America