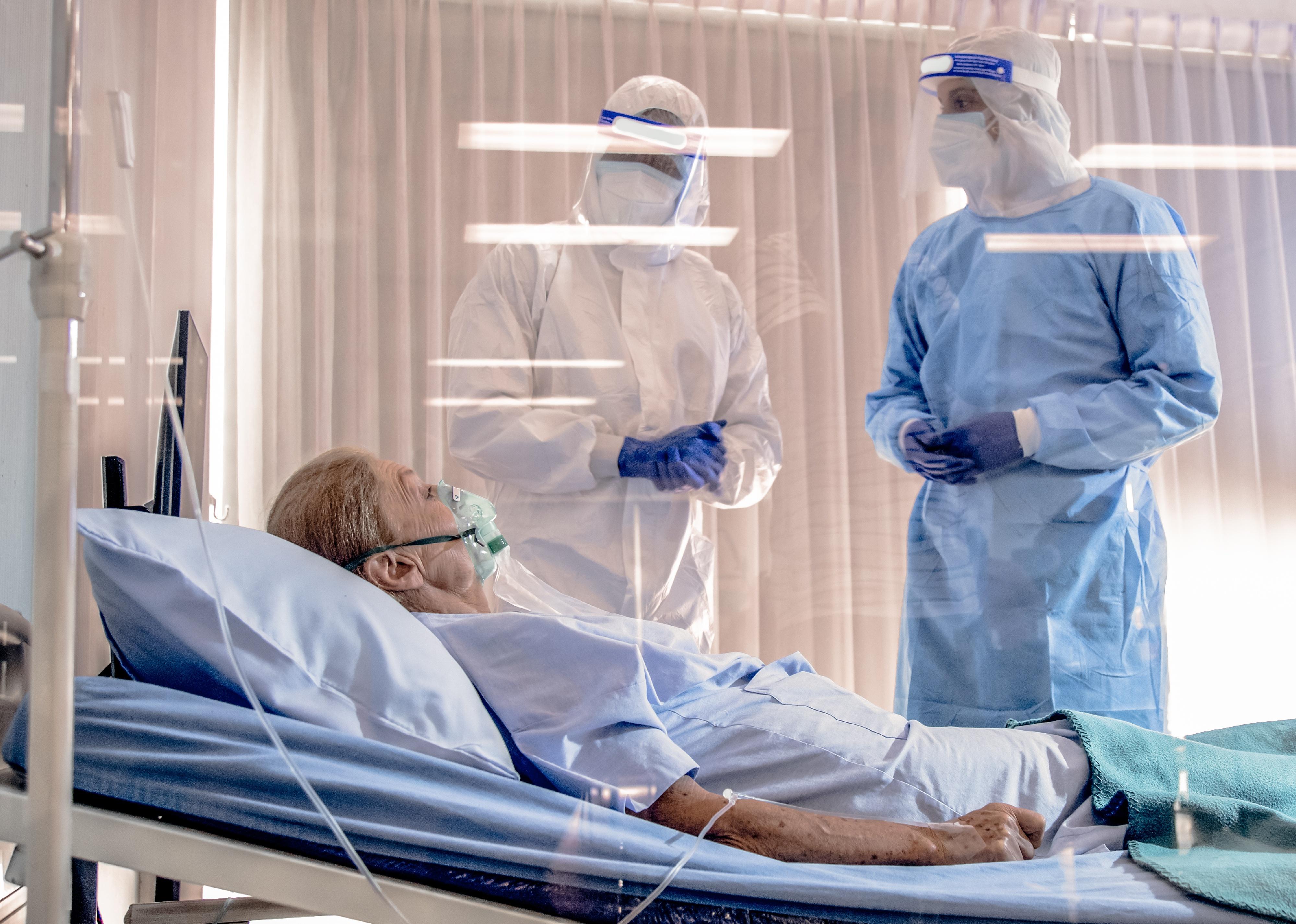 15 ways doctors are now treating COVID-19
C.Lotongkum // Shutterstock
15 ways doctors are now treating COVID-19
Doctors have far more options to try to treat COVID-19 patients now than they did in late winter and early spring of 2020. That often means buying enough time for patients' immune systems to fight off the virus on their own. It also means reducing the number of patients who advance to the point that they require mechanical ventilation, and above all, reducing the number of deaths from the virus.
Stacker used resources from the Food & Drug Administration (FDA), the Harvard Medical School, and other scientific sites to compile a list of major treatments and strategies that doctors across the country are using to mitigate the effects of COVID-19. These treatments cover a huge range, from the "common sense" remedies to ease mild cases at home to antibodies, steroids, antivirals, and physical interventions like ventilators. Many have been approved on an emergency basis by the FDA. Some, like promising corticosteroid dexamethasone, were already approved for other instances of respiratory disease.
Some of the major ways to "treat" COVID-19 come in the form of prevention—as the saying goes, an ounce of prevention is worth a pound of cure. For many of us, that ounce of prevention is as simple as frequently washing our hands, wearing masks whenever necessary, and social distancing. No matter how good the treatment for COVID-19 gets, nothing beats not getting it in the first place.
Keep reading to learn about 15 ways doctors are now treating COVID-19.
You may also like: How vaccines and get made and approved in the U.S.