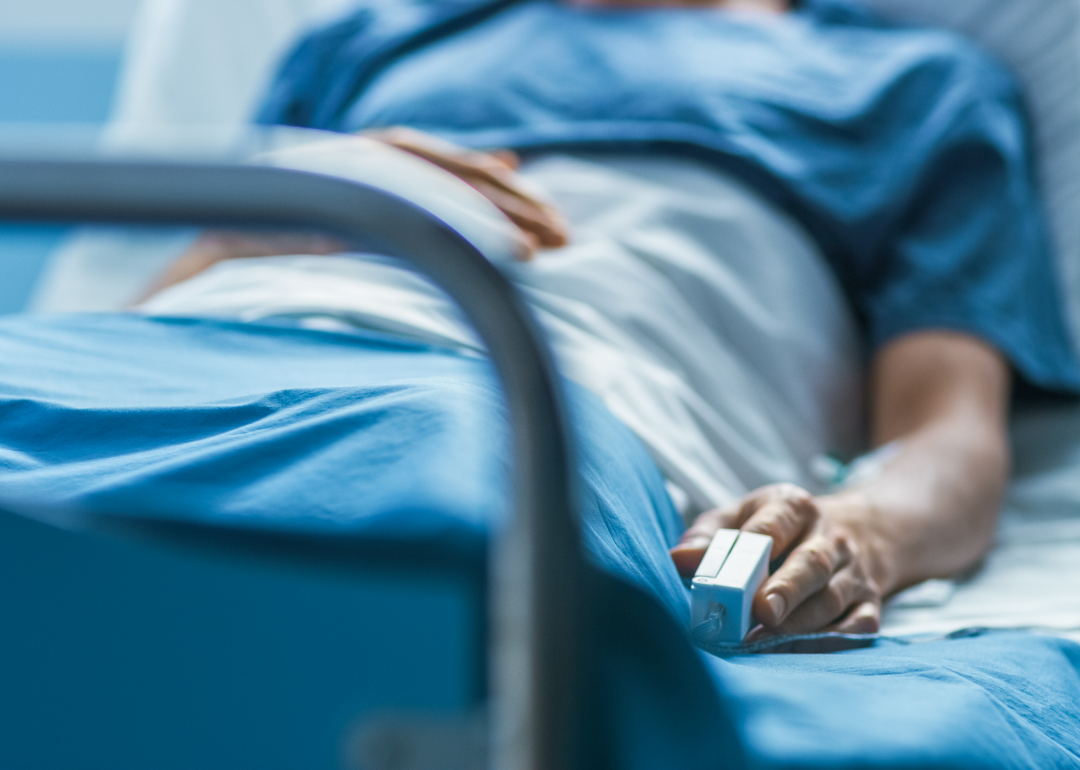 24 causes of death—and how likely they are to happen
24 causes of death—and how likely they are to happen
There is an old anecdote that says there are only two certainties in life: death and taxes. No one lives forever, and it's a morbid reality not everyone will reach a ripe old age and die peacefully in their bed surrounded by loved ones. Despite modern advances in safety and medicine, death is still constantly around us like the apocryphal Grim Reaper, with approximately 8,610 people dying in the United States every day. Unfortunately, many of them will meet untimely ends.
Stacker compiled data from the National Safety Council to assess the risk associated with various causes of death in the U.S. The odds presented are founded on mortality data from the National Center for Health Statistics based on statistical averages and do not necessarily reflect any specific individual's chances of dying from the specific cause. These lifetime odds are approximated by dividing the one-year odds by the life expectancy of a person born in 2020.
These odds are also not predictive probabilities for the entire population as any individual's odds of dying from various external causes are affected by the type of lives they lead—where they live, how frequently they drive and to where, the activities in which they participate, and what kind of work they do, among other factors. Someone who works with heavy equipment, for example, will have a higher chance of dying in a work-related accident than someone who works in an office; similarly, a drug user will have a higher chance of suffering a fatal overdose than someone who does not use drugs.
This list will deal with topics that will not be appropriate for all readers, so reader discretion is advised.