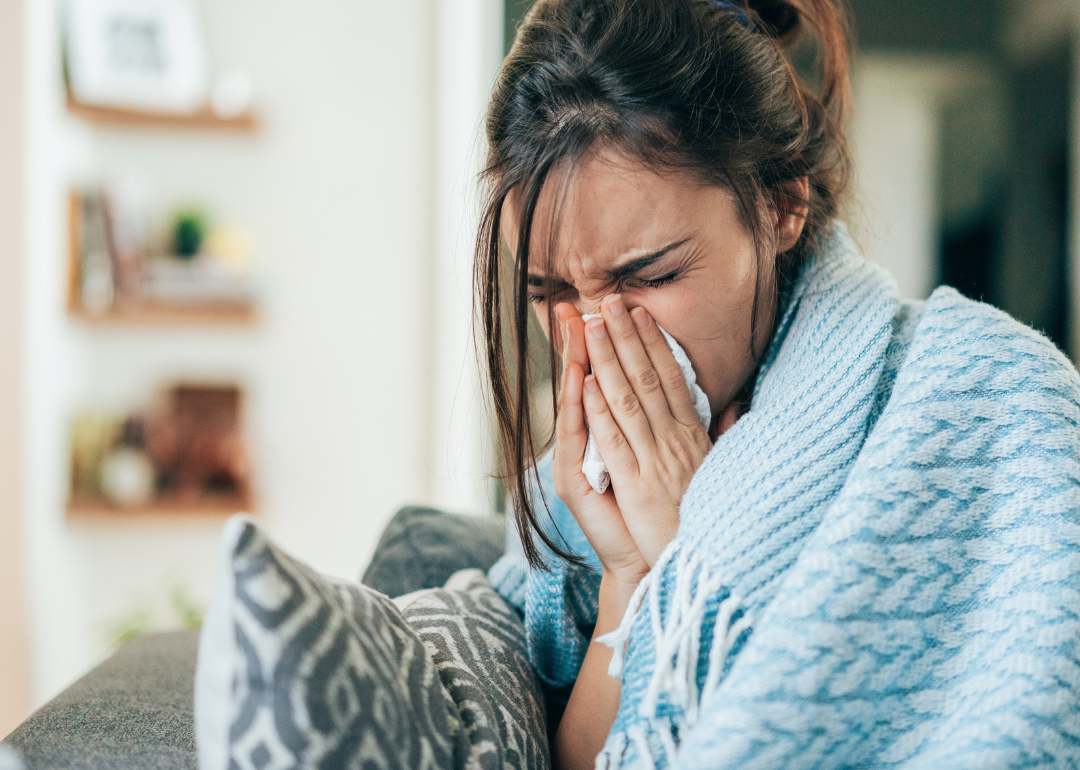 25 Flu Facts to Help Prepare for this Season
25 Flu Facts to Help Prepare for this Season
For just about everyone, the flu conjures up unpleasant memories of days spent lying in bed, suffering from fever, fatigue, and congestion. Influenza isn't just unpleasant—it's one of the leading causes of death in the United States, and costs nearly a trillion dollars a year in medical costs and lost earnings. With flu season right around the corner, Stacker compiled 25 essential flu facts from a range of authoritative healthcare sources to help make sure you're prepared.
The flu can take a number of forms, from the deadly 1918 Spanish flu to the more recent 2009 swine flu outbreak. The two main types of influenza that cause seasonal epidemics are influenza A and B, and because the flu virus can evolve so rapidly, the World Health Organization closely monitors influenza in over 100 countries to predict which virus will dominate the upcoming flu season.
While the flu vaccine is the best method for preventing the flu, recent medical studies have uncovered a number of remedies that can help shorten the length of the illness and relieve symptoms if you do catch a virus. These flu facts come from the Centers for Disease Control and Prevention (CDC), the World Health Organization (WHO), and peer-reviewed medical studies on influenza.