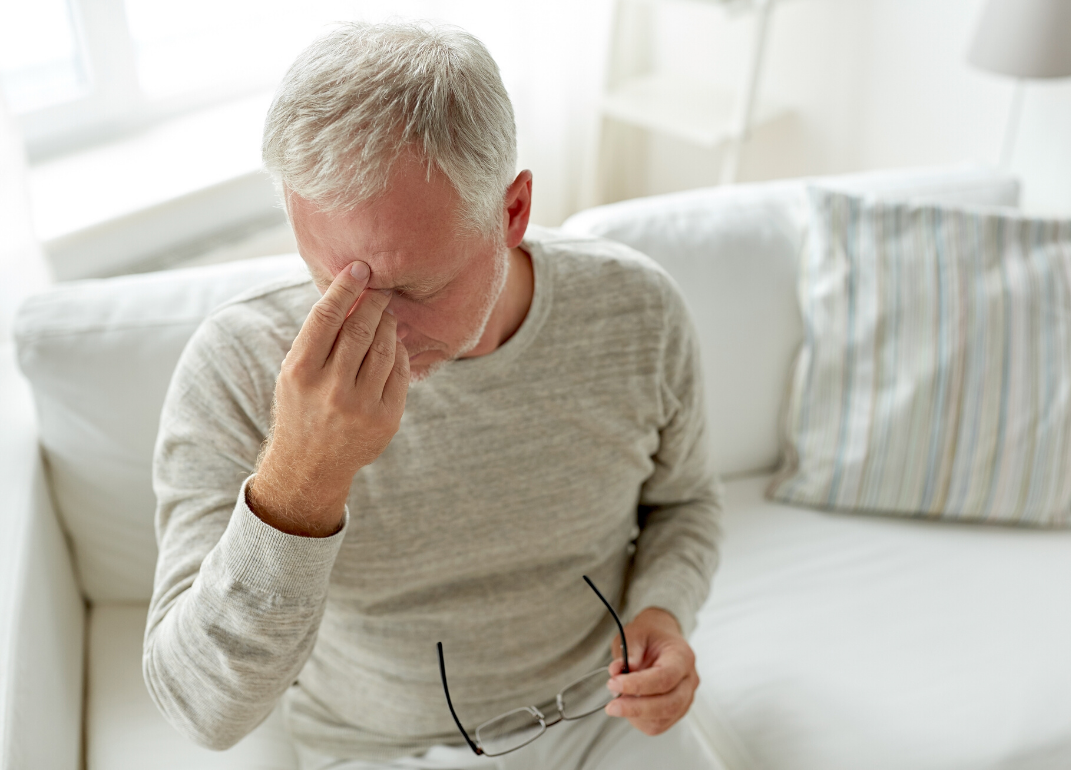 35 COVID-19 symptoms to be aware of
Syda Productions // Shutterstock
35 COVID-19 symptoms to be aware of
As of June 10, the United States has passed two million cases of COVID-19, according to the Johns Hopkins Coronavirus Research Center. Since the first outbreak of the disease in Wuhan, China, in December 2019, scientific experts have been uncovering new information about the illness every day. However, many details remain unknown. Some of the biggest mysteries include what symptoms the illness causes. Early on, experts identified fever, coughing, and shortness of breath as key signs of COVID-19, but more mysterious symptoms have emerged in the months since.
Though states have begun to reopen public spaces, experts don't expect the pandemic to end anytime soon. Many don't expect a vaccine until next year at the earliest. Part of the reason the disease keeps spreading is that people with COVID-19 who don't have symptoms likely spread the novel coronavirus. About 40%-45% of people infected with the virus are asymptomatic, and they can transmit the virus for a longer amount of time than those with symptoms, possibly more than two weeks, according to an Annals of Internal Medicine review published by the American College of Physicians on June 3.
COVID-19 is a respiratory disease, so many of the symptoms it causes are related to the lungs and breathing. However, some people also have gastrointestinal symptoms, such as nausea and vomiting; others report neurological symptoms, for example, headache and confusion. Some of the disease symptoms are relatively harmless, including loss of taste and smell. Others, such as stroke and heart complications, can be deadly. New information is unfolding about these symptoms every day, and the prevalence of these symptoms varies based on a study's methods and its location.
Stacker compiled a list of 35 COVID-19 symptoms that researchers have reported in scientific literature. Each symptom is confirmed by at least two peer-reviewed studies based on information gathered primarily in China, South Korea, France, and Italy at the beginning of the year and reported on in March and April. Learn what scientists know so far about the signs and symptoms of COVID-19.