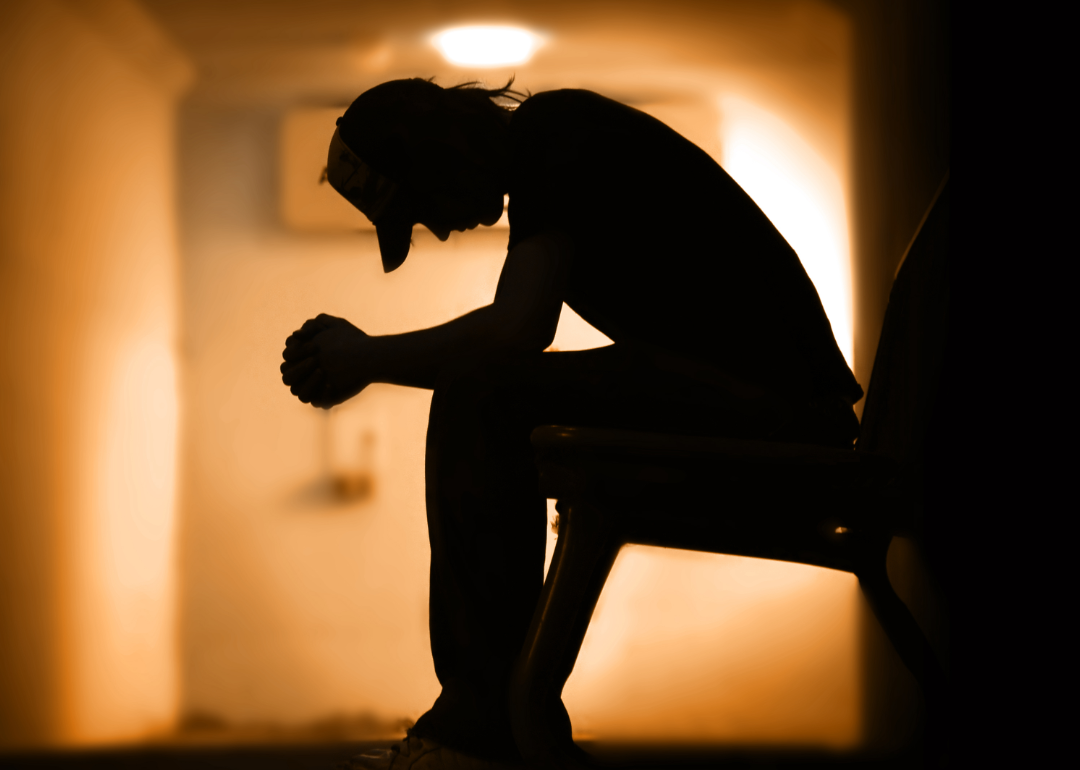 Stacker Studio
6 stats that show which teens receive mental health services—and why
6 stats that show which teens receive mental health services—and why
As with most health care systems in the U.S., accessing quality mental health treatment is far from an equal-opportunity process. Factors such as access to wealth, insurance status, geographic location, race, and gender all affect who can receive mental health services and who can't. Unsurprisingly, many of these same barriers to healthcare access are stressors that have well-documented negative effects on people's psychological and physical health.
Young people struggle with mental health issues at exceptionally high rates, according to the Substance Abuse and Mental Health Services Administration. A SAMHSA report released in October 2021 found that an estimated 7.9 million U.S. teens ages 12-17 received some form of mental health service in 2020, though this number may likely fall far below the number who sought or needed care. The barriers to teens accessing mental health services are similar to those of adults, but the stakes of not receiving that care are even more dire: Teens and young adults have the highest suicide rates of all age groups.
Mental health care can include specialized services such as inpatient or outpatient visits with a private therapist or psychologist in a mental health clinic, hospital program, or residential treatment center. Nonspecialized services include school counselors or psychiatrists, school programs for kids with behavioral problems, pediatricians, juvenile detention centers or jails, and child welfare or foster care services. In 2020, 17% of teens received specialized mental health services, and 18% received assistance from a nonspecialized source, according to SAMHSA.
Charlie Health analyzed survey data from the 2020 National Survey on Drug Use and Health and  SAMHSA to identify which teens received mental health services across the U.S. Survey data were collected via a mix of phone and in-person interviews, as well as online surveys.
The coordinated sample design is state-based with an independent, multistage area probability sample within each state and the District of Columbia. SAMHSA collects data about gender and sex based on the binary classifications "male" and "female," which excludes essential information about the mental health experiences of those who do not identify with those categories.
In this analysis, supplemental data for the mental health of LGBTQ+ teens are from a 2022 survey by The Trevor Project comparable to national probabilistic surveys like those used by the Centers for Disease Control and Prevention in its Youth Risk Behavior Surveillance System.
Read on to learn more about which teens are—and aren't—able to access mental health treatment and what barriers stand in their way.
This story originally appeared on Charlie Health and was produced and distributed in partnership with Stacker Studio.