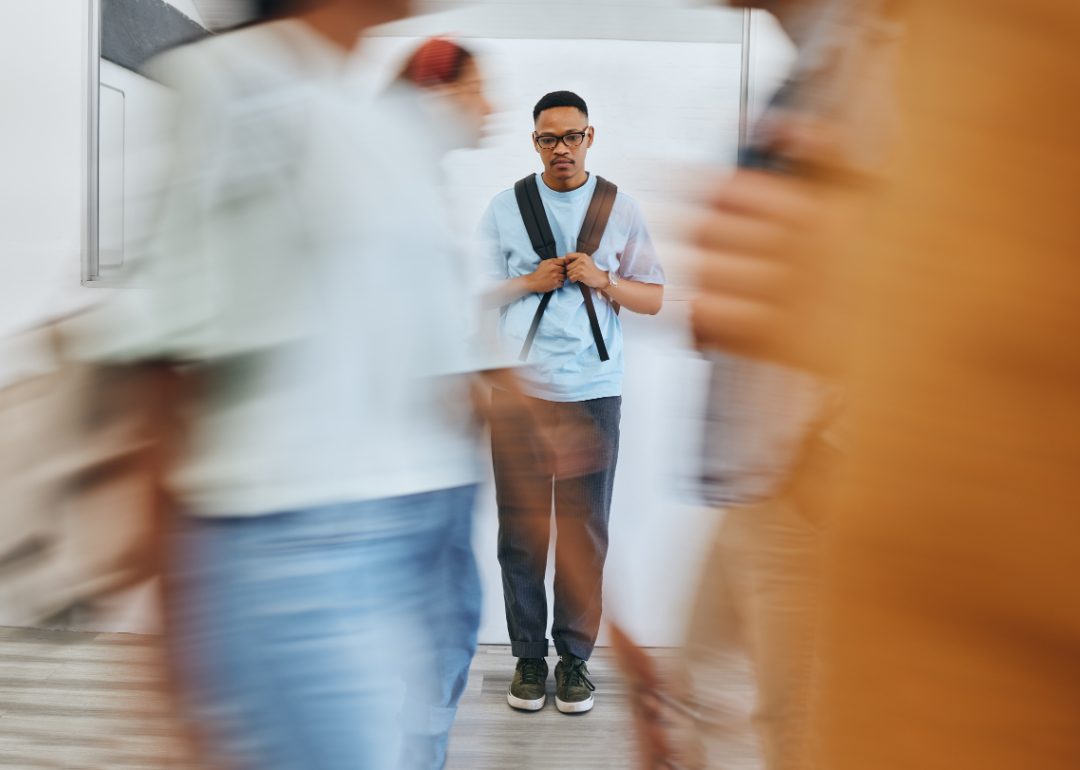 Stacker Studio
6 stats you need to know about LGBTQ+ youth mental health
6 stats you need to know about LGBTQ+ youth mental health
2023 has become the most aggressively anti-LGBTQ+ period on record from a legislative standpoint.
Of the more than 520 anti-LGBTQ+ bills that have been introduced within state legislatures since the beginning of the year, more than 145 have passed in at least one legislative chamber, according to the LGBTQ+ civil rights organization Human Rights Campaign. At least 70 statutes were passed into law—15 of which specifically ban gender-affirming medical care for transgender youth.
The Centers for Disease Control and Prevention's 2011-2021 Youth Risk Behavior Survey found that LGBTQ+ high school students were "significantly more likely to experience all forms of violence" than their peers. Almost 70% reported having "persistent feelings of sadness or hopelessness," and the systemic targeting of their greater community in the form of legislative action has been one of the primary factors contributing to an increase in psychological and psychiatric illnesses among LGBTQ+ children, adolescents, and young adults.
The CDC's statistics coincide with a recent survey conducted by The Trevor Project, a nonprofit organization that provides professional counseling for LGBTQ+ youth who are at risk of self-harm or suicide. For the fifth consecutive year, this survey gathered vital information about the mental state of more than 28,000 people ages 13 to 24 who identify as LGBTQ+. The findings were alarming: "Sixty percent of LGBTQ young people reported that they have felt discriminated against in the past year due to their sexual orientation or gender identity," while 27% of trans and non-binary respondents said they had been physically threatened or harmed in that same time frame.
To look more closely at the current state of youth mental health in this besieged community, Northwell Health partnered with Stacker to compile a list of statistics related to LGBTQ+ youth mental health using data from The Trevor Project's 2022 National Survey on LGBTQ Youth Mental Health.
The organization's CEO and executive director, Amit Paley, affirms the national survey "is one of the most diverse" ever conducted on LGBTQ+ youth—45% of respondents are "of color," and 48% identify as transgender or nonbinary. [Editor's note: The Trevor Project employs the term "LGBTQ" to encompass the surveyed community; for the purposes of this report, the commonly used "+" was added in order to recognize the "totality of possibilities" as experienced by individuals within this group.]
This story originally appeared on Northwell Health and was produced and distributed in partnership with Stacker Studio.