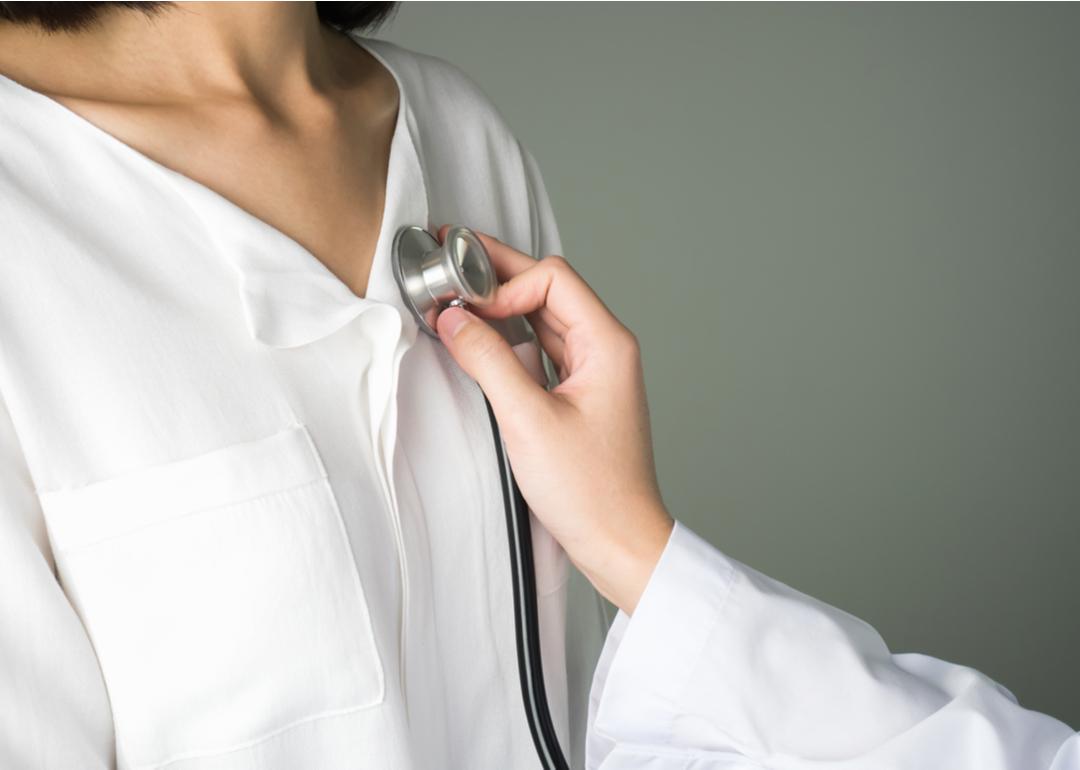 Stacker Studio
8 of the greatest risk factors for heart disease
sitthiphong // Shutterstock
8 of the greatest risk factors for heart disease
In the U.S., heart disease kills someone every 36 seconds and is the cause of 25% of all deaths. About 659,000 Americans die from heart disease annually, making it the leading cause of death across most racial groups, regardless of gender.
The most common type of heart disease among Americans is coronary artery disease, which decreases blood flow to the heart. The condition can cause heart attacks and even lead to heart failure.
There are a lot of lifestyle factors that can increase your chances of developing heart disease like excessive body weight, smoking, and drinking too much. Fortunately, there are many ways to reduce your risk of heart disease as well, such as staying active, following a low-fat diet, and maintaining a healthy weight. In fact, according to the American Heart Association and the Cleveland Clinic, 80% to 90% of heart disease may be preventable.
ACLS Medical Training researched how eight major risk factors can lead to heart disease, citing the CDC.
This story originally appeared on ACLS Medical Training and was produced and distributed in partnership with Stacker Studio.