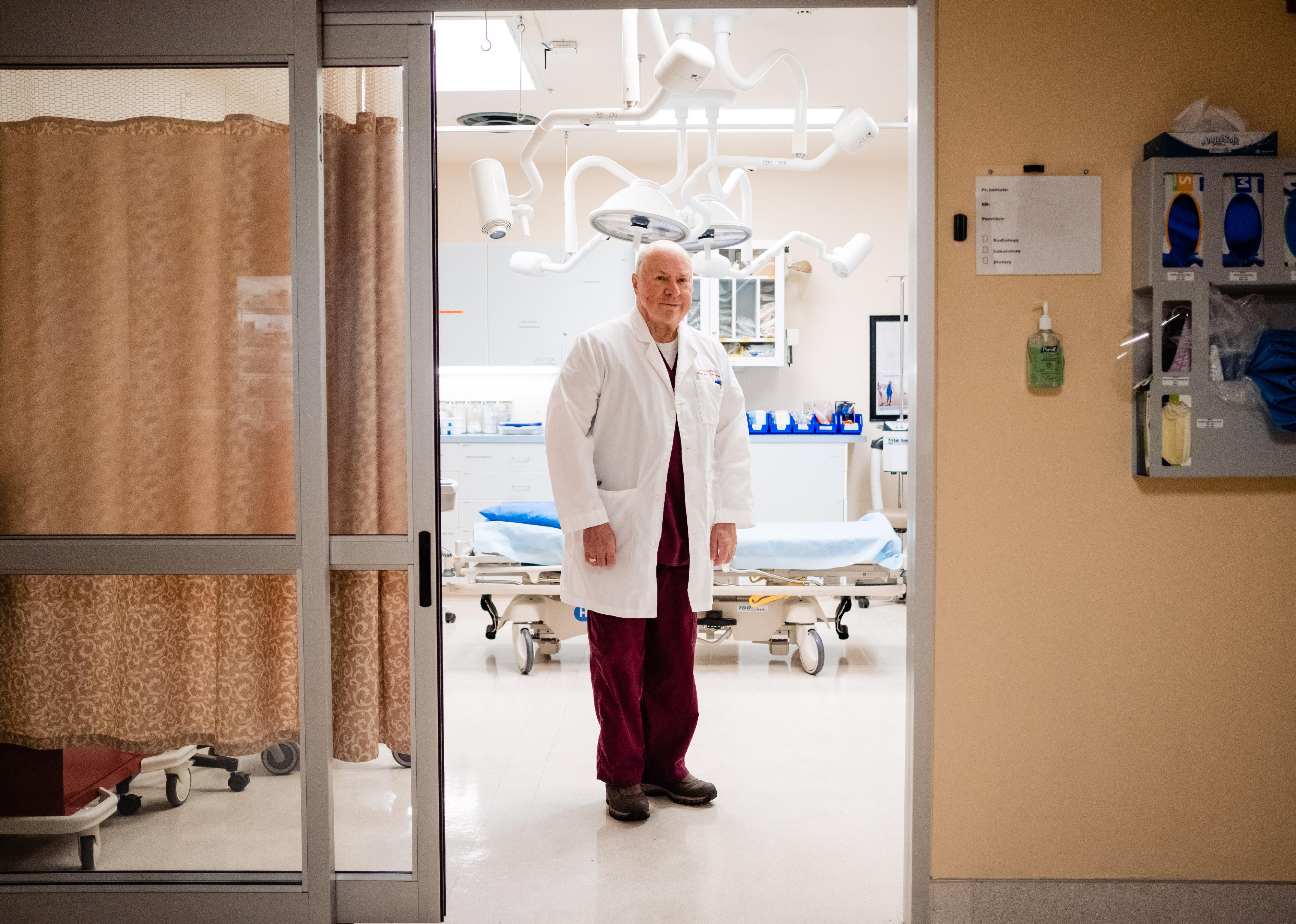 Stacker Studio
8 statistics that explain the rural doctor shortage
Nick Otto for the Washington Post // Getty Images
8 statistics that explain the rural doctor shortage
For Americans who live in cities or suburbs, going to the doctor is usually a simple errand. Even if they have trouble finding an appointment time that works for their schedule or getting their health insurance to cover it, their doctor's office or hospital is usually a manageable distance from their home or work.
However, for 46 million Americans living in rural areas, accessing healthcare isn't as easy.  According to a 2018 survey by the Pew Research Center, nearly a quarter of rural Americans say access to good-quality hospitals and doctors is a challenge for their community. Making things worse, these rural residents tend to be older, less wealthy, and less likely to have health insurance than their urban and suburban counterparts.
The challenges preventing rural Americans from accessing medical care will likely worsen. The Association of American Medical Colleges projects a shortage of 54,100 to 139,000 doctors in the United States by 2033. Residents of rural communities will see their travel times to doctors and hospitals increase even more.
Of course, not every doctor's visit requires in-person care: Telehealth is becoming more popular, thanks in part to government agencies offering grants and training programs promoting telehealth and the uptick in virtual visits during the COVID-19 pandemic in 2020 and 2021. However, many people in rural areas also lack access to a stable broadband internet connection—which renders telehealth visits nearly impossible.
To understand the effects of the rural doctor shortage in the United States, Incredible Health compiled data from government entities and research institutions. Here's what you need to know about the current lack of medical care in rural communities, the effects the shortage has on patients, and the outlook for health care in rural areas.
This story originally appeared on Incredible Health and was produced and distributed in partnership with Stacker Studio.