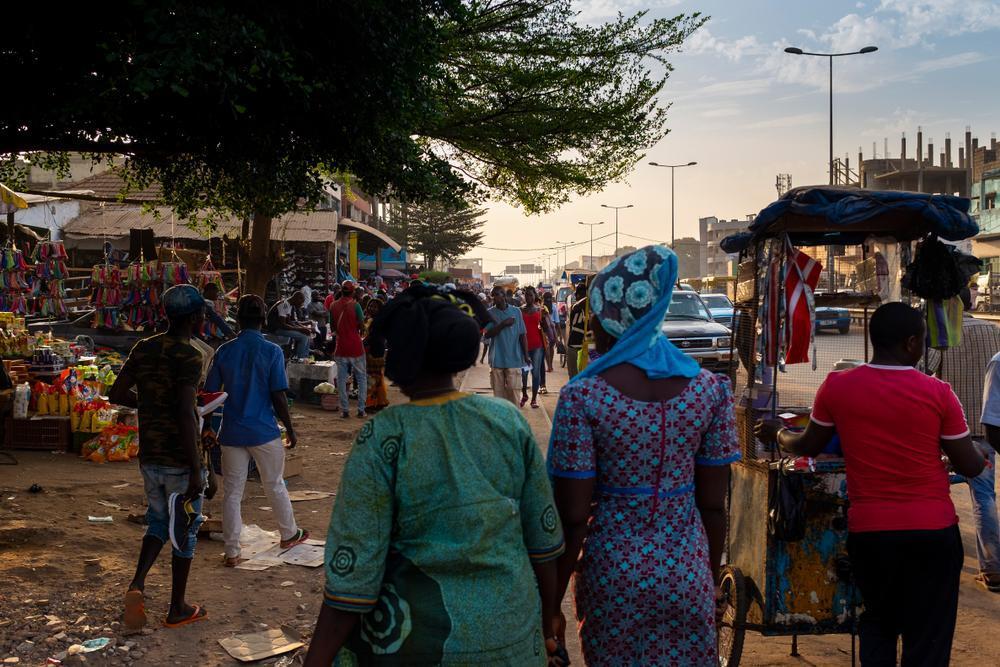 Countries with the worst life expectancy
Peek Creative Collective // Shutterstock
Countries with the worst life expectancy
From the discovery of penicillin in 1928 to the first use of an artificial heart in 1969, the past 100 years have been filled with incredible advancements in the field of medicine and overall quality of life for billions of people all around the world. As a result, Americans (and many other nations) are living longer - the average life expectancy has more than doubled in the past 100 years, an astounding number for such a short period of time.
Unfortunately, not all modern advancements - in medicine, technology, and elsewhere - have been extended to all global citizens, and the World Health Organization's most recent 2017 report tells a harrowing story of how life expectancy changes from country to country.
In 2014, life expectancy in the U.S. hit an all time high, at 78 years and 9 ½ months. As WHO's report shows, many countries have average life expectancies more than 20 years shorter, a fact that dozens of NGO's across the globe are aiming to help with. To spread more awareness of how stark a contrast there is across the globe, Stacker analyzed the World Health Organization's 2017 report, which compiles life expectancy data and data on health-related sustainable development goals. All data used is from 2015, except for road traffic mortality rate (from 2013), pollution mortality rate (from 2012), and % of government expenditures going to global health (from 2014).
Read on to see the 50 countries with the lowest average life expectancy across the globe.
#50. Gabon
Life expectancy: 66 years (Male: 64.7 years; Female: 67.2 years)
Total population: 1,725
Maternal mortality ratio (per 100,000 live births): 291 (#41 highest)
Under-five mortality rate (per 1,000 live births): 50.8 (#43 highest)
Road traffic mortality rate (per 100,000 people): 22.9 (#47 highest)
Mortality rate attributed to household and ambient air pollution (per 100,000 people): 50.1 (#97 highest)
Percent of government spending going to public health: 7.4 (#24 lowest)
#49. Namibia
Life expectancy: 65.8 years (Male: 63.1 years; Female: 68.3 years)
Total population: 2,459
Maternal mortality ratio (per 100,000 live births): 265 (#43 highest)
Under-five mortality rate (per 1,000 live births): 45.4 (#52 highest)
Road traffic mortality rate (per 100,000 people): 23.9 (#42 highest)
Mortality rate attributed to household and ambient air pollution (per 100,000 people): 48 (#99 highest)
Percent of government spending going to public health: 13.9 (#72 lowest)
#48. Botswana
Life expectancy: 65.7 years (Male: 63.3 years; Female: 68.1 years)
Total population: 2,262
Maternal mortality ratio (per 100,000 live births): 129 (#64 highest)
Under-five mortality rate (per 1,000 live births): 43.6 (#55 highest)
Road traffic mortality rate (per 100,000 people): 23.6 (#44 highest)
Mortality rate attributed to household and ambient air pollution (per 100,000 people): 39.1 (#107 highest)
Percent of government spending going to public health: 8.8 (#32 lowest)
#47. Yemen
Life expectancy: 65.7 years (Male: 64.3 years; Female: 67.2 years)
Total population: 26,832
Maternal mortality ratio (per 100,000 live births): 385 (#30 highest)
Under-five mortality rate (per 1,000 live births): 41.9 (#56 highest)
Road traffic mortality rate (per 100,000 people): 21.5 (#50 highest)
Mortality rate attributed to household and ambient air pollution (per 100,000 people): 61.3 (#83 highest)
Percent of government spending going to public health: 3.9 (#4 lowest)
#46. Lao People's Democratic Republic
Life expectancy: 65.7 years (Male: 64.1 years; Female: 67.2 years)
Total population: 6,802
Maternal mortality ratio (per 100,000 live births): 197 (#51 highest)
Under-five mortality rate (per 1,000 live births): 66.7 (#31 highest)
Road traffic mortality rate (per 100,000 people): 14.3 (#90 highest)
Mortality rate attributed to household and ambient air pollution (per 100,000 people): 108.3 (#25 highest)
Percent of government spending going to public health: 3.4 (#2 lowest)
#45. Madagascar
Life expectancy: 65.5 years (Male: 63.9 years; Female: 67.0 years)
Total population: 24,235
Maternal mortality ratio (per 100,000 live births): 353 (#34 highest)
Under-five mortality rate (per 1,000 live births): 49.6 (#45 highest)
Road traffic mortality rate (per 100,000 people): 28.4 (#16 highest)
Mortality rate attributed to household and ambient air pollution (per 100,000 people): 85.2 (#52 highest)
Percent of government spending going to public health: 10.2 (#43 lowest)
#44. Ethiopia
Life expectancy: 64.8 years (Male: 62.8 years; Female: 66.8 years)
Total population: 99,391
Maternal mortality ratio (per 100,000 live births): 353 (#34 highest)
Under-five mortality rate (per 1,000 live births): 59.2 (#37 highest)
Road traffic mortality rate (per 100,000 people): 25.3 (#33 highest)
Mortality rate attributed to household and ambient air pollution (per 100,000 people): 57.4 (#87 highest)
Percent of government spending going to public health: 15.7 (#85 lowest)
#43. Rwanda
Life expectancy: 64.8 years (Male: 61.9 years; Female: 67.4 years)
Total population: 11,610
Maternal mortality ratio (per 100,000 live births): 290 (#42 highest)
Under-five mortality rate (per 1,000 live births): 41.7 (#57 highest)
Road traffic mortality rate (per 100,000 people): 32.1 (#8 highest)
Mortality rate attributed to household and ambient air pollution (per 100,000 people): 68.6 (#72 highest)
Percent of government spending going to public health: 9.9 (#40 lowest)
#42. Congo
Life expectancy: 64.7 years (Male: 63.2 years; Female: 66.3 years)
Total population: 4,620
Maternal mortality ratio (per 100,000 live births): 442 (#25 highest)
Under-five mortality rate (per 1,000 live births): 45 (#53 highest)
Road traffic mortality rate (per 100,000 people): 26.4 (#27 highest)
Mortality rate attributed to household and ambient air pollution (per 100,000 people): 93.2 (#40 highest)
Percent of government spending going to public health: 8.7 (#31 lowest)
#41. Eritrea
Life expectancy: 64.7 years (Male: 62.4 years; Female: 67.0 years)
Total population: 5,228
Maternal mortality ratio (per 100,000 live births): 501 (#20 highest)
Under-five mortality rate (per 1,000 live births): 46.5 (#51 highest)
Road traffic mortality rate (per 100,000 people): 24.1 (#40 highest)
Mortality rate attributed to household and ambient air pollution (per 100,000 people): 84.9 (#54 highest)
Percent of government spending going to public health: 3.6 (#3 lowest)
#40. Syrian Arab Republic
Life expectancy: 64.5 years (Male: 59.9 years; Female: 69.9 years)
Total population: 18,502
Maternal mortality ratio (per 100,000 live births): 68 (#82 highest)
Under-five mortality rate (per 1,000 live births): 12.9 (#116 highest)
Road traffic mortality rate (per 100,000 people): 20 (#59 highest)
Mortality rate attributed to household and ambient air pollution (per 100,000 people): 30 (#121 highest)
Percent of government spending going to public health: 4.8 (#8 lowest)
#39. Sudan
Life expectancy: 64.1 years (Male: 62.4 years; Female: 65.9 years)
Total population: 40,235
Maternal mortality ratio (per 100,000 live births): 311 (#40 highest)
Under-five mortality rate (per 1,000 live births): 70.1 (#27 highest)
Road traffic mortality rate (per 100,000 people): 24.3 (#38 highest)
Mortality rate attributed to household and ambient air pollution (per 100,000 people): 64.5 (#78 highest)
Percent of government spending going to public health: 11.6 (#54 lowest)
#38. Djibouti
Life expectancy: 63.5 years (Male: 61.8 years; Female: 65.3 years)
Total population: 888
Maternal mortality ratio (per 100,000 live births): 229 (#45 highest)
Under-five mortality rate (per 1,000 live births): 65.3 (#32 highest)
Road traffic mortality rate (per 100,000 people): 24.7 (#35 highest)
Mortality rate attributed to household and ambient air pollution (per 100,000 people): 81.8 (#57 highest)
Percent of government spending going to public health: 14.1 (#74 lowest)
#37. Comoros
Life expectancy: 63.5 years (Male: 61.9 years; Female: 65.2 years)
Total population: 788
Maternal mortality ratio (per 100,000 live births): 335 (#37 highest)
Under-five mortality rate (per 1,000 live births): 73.5 (#25 highest)
Road traffic mortality rate (per 100,000 people): 28 (#18 highest)
Mortality rate attributed to household and ambient air pollution (per 100,000 people): 73.5 (#63 highest)
Percent of government spending going to public health: 8.7 (#31 lowest)
#36. Haiti
Life expectancy: 63.5 years (Male: 61.5 years; Female: 65.5 years)
Total population: 10,711
Maternal mortality ratio (per 100,000 live births): 359 (#33 highest)
Under-five mortality rate (per 1,000 live births): 69 (#29 highest)
Road traffic mortality rate (per 100,000 people): 15.1 (#87 highest)
Mortality rate attributed to household and ambient air pollution (per 100,000 people): 115.2 (#22 highest)
Percent of government spending going to public health: 6.1 (#15 lowest)
#35. Kenya
Life expectancy: 63.4 years (Male: 61.1 years; Female: 65.8 years)
Total population: 46,050
Maternal mortality ratio (per 100,000 live births): 510 (#19 highest)
Under-five mortality rate (per 1,000 live births): 49.4 (#46 highest)
Road traffic mortality rate (per 100,000 people): 29.1 (#15 highest)
Mortality rate attributed to household and ambient air pollution (per 100,000 people): 60 (#84 highest)
Percent of government spending going to public health: 12.8 (#62 lowest)
#34. Mauritania
Life expectancy: 63.1 years (Male: 61.6 years; Female: 64.6 years)
Total population: 4,068
Maternal mortality ratio (per 100,000 live births): 602 (#14 highest)
Under-five mortality rate (per 1,000 live births): 84.7 (#20 highest)
Road traffic mortality rate (per 100,000 people): 24.5 (#36 highest)
Mortality rate attributed to household and ambient air pollution (per 100,000 people): 64.6 (#77 highest)
Percent of government spending going to public health: 6 (#14 lowest)
#33. South Africa
Life expectancy: 62.9 years (Male: 59.3 years; Female: 66.2 years)
Total population: 54,490
Maternal mortality ratio (per 100,000 live births): 138 (#62 highest)
Under-five mortality rate (per 1,000 live births): 40.5 (#58 highest)
Road traffic mortality rate (per 100,000 people): 25.1 (#34 highest)
Mortality rate attributed to household and ambient air pollution (per 100,000 people): 51.6 (#93 highest)
Percent of government spending going to public health: 14.2 (#75 lowest)
#32. Papua New Guinea
Life expectancy: 62.9 years (Male: 60.6 years; Female: 65.4 years)
Total population: 7,619
Maternal mortality ratio (per 100,000 live births): 215 (#48 highest)
Under-five mortality rate (per 1,000 live births): 57.3 (#38 highest)
Road traffic mortality rate (per 100,000 people): 16.8 (#76 highest)
Mortality rate attributed to household and ambient air pollution (per 100,000 people): 46.3 (#102 highest)
Percent of government spending going to public health: 9.5 (#36 lowest)
#31. Ghana
Life expectancy: 62.4 years (Male: 61.0 years; Female: 63.9 years)
Total population: 27,410
Maternal mortality ratio (per 100,000 live births): 319 (#38 highest)
Under-five mortality rate (per 1,000 live births): 61.6 (#35 highest)
Road traffic mortality rate (per 100,000 people): 26.2 (#29 highest)
Mortality rate attributed to household and ambient air pollution (per 100,000 people): 80 (#60 highest)
Percent of government spending going to public health: 6.8 (#19 lowest)
#30. Uganda
Life expectancy: 62.3 years (Male: 60.3 years; Female: 64.3 years)
Total population: 39,032
Maternal mortality ratio (per 100,000 live births): 343 (#35 highest)
Under-five mortality rate (per 1,000 live births): 54.6 (#40 highest)
Road traffic mortality rate (per 100,000 people): 27.4 (#23 highest)
Mortality rate attributed to household and ambient air pollution (per 100,000 people): 70.5 (#70 highest)
Percent of government spending going to public health: 11 (#49 lowest)
#29. United Republic of Tanzania
Life expectancy: 61.8 years (Male: 59.9 years; Female: 63.8 years)
Total population: 53,470
Maternal mortality ratio (per 100,000 live births): 398 (#27 highest)
Under-five mortality rate (per 1,000 live births): 48.7 (#47 highest)
Road traffic mortality rate (per 100,000 people): 32.9 (#6 highest)
Mortality rate attributed to household and ambient air pollution (per 100,000 people): 51.4 (#94 highest)
Percent of government spending going to public health: 12.3 (#59 lowest)
#28. Zambia
Life expectancy: 61.8 years (Male: 59.0 years; Female: 64.7 years)
Total population: 16,212
Maternal mortality ratio (per 100,000 live births): 224 (#47 highest)
Under-five mortality rate (per 1,000 live births): 64 (#34 highest)
Road traffic mortality rate (per 100,000 people): 24.7 (#35 highest)
Mortality rate attributed to household and ambient air pollution (per 100,000 people): 65.4 (#76 highest)
Percent of government spending going to public health: 11.3 (#52 lowest)
#27. Niger
Life expectancy: 61.8 years (Male: 60.9 years; Female: 62.8 years)
Total population: 19,899
Maternal mortality ratio (per 100,000 live births): 553 (#17 highest)
Under-five mortality rate (per 1,000 live births): 95.5 (#10 highest)
Road traffic mortality rate (per 100,000 people): 26.4 (#27 highest)
Mortality rate attributed to household and ambient air pollution (per 100,000 people): 111.7 (#24 highest)
Percent of government spending going to public health: 5.6 (#11 lowest)
#26. Liberia
Life expectancy: 61.4 years (Male: 59.8 years; Female: 62.9 years)
Total population: 4,503
Maternal mortality ratio (per 100,000 live births): 725 (#7 highest)
Under-five mortality rate (per 1,000 live births): 69.9 (#28 highest)
Road traffic mortality rate (per 100,000 people): 33.7 (#4 highest)
Mortality rate attributed to household and ambient air pollution (per 100,000 people): 71.3 (#67 highest)
Percent of government spending going to public health: 11.9 (#57 lowest)
#25. Gambia
Life expectancy: 61.1 years (Male: 59.8 years; Female: 62.5 years)
Total population: 1,991
Maternal mortality ratio (per 100,000 live births): 706 (#9 highest)
Under-five mortality rate (per 1,000 live births): 68.9 (#30 highest)
Road traffic mortality rate (per 100,000 people): 29.4 (#13 highest)
Mortality rate attributed to household and ambient air pollution (per 100,000 people): 71.2 (#68 highest)
Percent of government spending going to public health: 15.3 (#82 lowest)
#24. Zimbabwe
Life expectancy: 60.7 years (Male: 59.0 years; Female: 62.3 years)
Total population: 15,603
Maternal mortality ratio (per 100,000 live births): 443 (#24 highest)
Under-five mortality rate (per 1,000 live births): 70.7 (#26 highest)
Road traffic mortality rate (per 100,000 people): 28.2 (#17 highest)
Mortality rate attributed to household and ambient air pollution (per 100,000 people): 52.9 (#92 highest)
Percent of government spending going to public health: 8.5 (#30 lowest)
#23. Afghanistan
Life expectancy: 60.5 years (Male: 59.3 years; Female: 61.9 years)
Total population: 32,527
Maternal mortality ratio (per 100,000 live births): 396 (#28 highest)
Under-five mortality rate (per 1,000 live births): 91.1 (#16 highest)
Road traffic mortality rate (per 100,000 people): 15.5 (#83 highest)
Mortality rate attributed to household and ambient air pollution (per 100,000 people): 114.8 (#23 highest)
Percent of government spending going to public health: 12 (#58 lowest)
#22. Benin
Life expectancy: 60 years (Male: 58.8 years; Female: 61.1 years)
Total population: 10,880
Maternal mortality ratio (per 100,000 live births): 405 (#26 highest)
Under-five mortality rate (per 1,000 live births): 99.5 (#8 highest)
Road traffic mortality rate (per 100,000 people): 27.7 (#20 highest)
Mortality rate attributed to household and ambient air pollution (per 100,000 people): 92.6 (#42 highest)
Percent of government spending going to public health: 9.6 (#37 lowest)
#21. Burkina Faso
Life expectancy: 59.9 years (Male: 59.1 years; Female: 60.5 years)
Total population: 18,106
Maternal mortality ratio (per 100,000 live births): 371 (#31 highest)
Under-five mortality rate (per 1,000 live births): 88.6 (#18 highest)
Road traffic mortality rate (per 100,000 people): 30 (#12 highest)
Mortality rate attributed to household and ambient air pollution (per 100,000 people): 96.5 (#37 highest)
Percent of government spending going to public health: 11.2 (#51 lowest)
#20. Togo
Life expectancy: 59.9 years (Male: 58.6 years; Female: 61.1 years)
Total population: 7,305
Maternal mortality ratio (per 100,000 live births): 368 (#32 highest)
Under-five mortality rate (per 1,000 live births): 78.4 (#24 highest)
Road traffic mortality rate (per 100,000 people): 31.1 (#11 highest)
Mortality rate attributed to household and ambient air pollution (per 100,000 people): 81.1 (#58 highest)
Percent of government spending going to public health: 7.8 (#26 lowest)
#19. Democratic Republic of the Congo
Life expectancy: 59.8 years (Male: 58.3 years; Female: 61.5 years)
Total population: 77,267
Maternal mortality ratio (per 100,000 live births): 693 (#10 highest)
Under-five mortality rate (per 1,000 live births): 98.3 (#9 highest)
Road traffic mortality rate (per 100,000 people): 33.2 (#5 highest)
Mortality rate attributed to household and ambient air pollution (per 100,000 people): 118.5 (#19 highest)
Percent of government spending going to public health: 11.1 (#50 lowest)
#18. Burundi
Life expectancy: 59.6 years (Male: 57.7 years; Female: 61.6 years)
Total population: 11,179
Maternal mortality ratio (per 100,000 live births): 712 (#8 highest)
Under-five mortality rate (per 1,000 live births): 81.7 (#21 highest)
Road traffic mortality rate (per 100,000 people): 31.3 (#10 highest)
Mortality rate attributed to household and ambient air pollution (per 100,000 people): 106.5 (#26 highest)
Percent of government spending going to public health: 13.2 (#65 lowest)
#17. Guinea
Life expectancy: 59 years (Male: 58.2 years; Female: 59.8 years)
Total population: 12,609
Maternal mortality ratio (per 100,000 live births): 679 (#11 highest)
Under-five mortality rate (per 1,000 live births): 93.7 (#12 highest)
Road traffic mortality rate (per 100,000 people): 27.3 (#24 highest)
Mortality rate attributed to household and ambient air pollution (per 100,000 people): 89.3 (#48 highest)
Percent of government spending going to public health: 9 (#33 lowest)
#16. Swaziland
Life expectancy: 58.9 years (Male: 56.6 years; Female: 61.1 years)
Total population: 1,287
Maternal mortality ratio (per 100,000 live births): 389 (#29 highest)
Under-five mortality rate (per 1,000 live births): 60.7 (#36 highest)
Road traffic mortality rate (per 100,000 people): 24.2 (#39 highest)
Mortality rate attributed to household and ambient air pollution (per 100,000 people): 62.6 (#82 highest)
Percent of government spending going to public health: 16.6 (#89 lowest)
#15. Guinea-Bissau
Life expectancy: 58.9 years (Male: 57.2 years; Female: 60.5 years)
Total population: 1,844
Maternal mortality ratio (per 100,000 live births): 549 (#18 highest)
Under-five mortality rate (per 1,000 live births): 92.5 (#15 highest)
Road traffic mortality rate (per 100,000 people): 27.5 (#22 highest)
Mortality rate attributed to household and ambient air pollution (per 100,000 people): 106.5 (#27 highest)
Percent of government spending going to public health: 7.8 (#26 lowest)
#14. Malawi
Life expectancy: 58.3 years (Male: 56.7 years; Female: 59.9 years)
Total population: 17,215
Maternal mortality ratio (per 100,000 live births): 634 (#13 highest)
Under-five mortality rate (per 1,000 live births): 64 (#33 highest)
Road traffic mortality rate (per 100,000 people): 35 (#3 highest)
Mortality rate attributed to household and ambient air pollution (per 100,000 people): 72.7 (#65 highest)
Percent of government spending going to public health: 16.8 (#91 lowest)
#13. Equatorial Guinea
Life expectancy: 58.2 years (Male: 56.6 years; Female: 60.0 years)
Total population: 845
Maternal mortality ratio (per 100,000 live births): 342 (#36 highest)
Under-five mortality rate (per 1,000 live births): 94.1 (#11 highest)
Road traffic mortality rate (per 100,000 people): 22.9 (#47 highest)
Mortality rate attributed to household and ambient air pollution (per 100,000 people): 99.3 (#33 highest)
Percent of government spending going to public health: 7 (#22 lowest)
#12. Mali
Life expectancy: 58.2 years (Male: 58.2 years; Female: 58.3 years)
Total population: 17,600
Maternal mortality ratio (per 100,000 live births): 587 (#16 highest)
Under-five mortality rate (per 1,000 live births): 114.7 (#6 highest)
Road traffic mortality rate (per 100,000 people): 25.6 (#31 highest)
Mortality rate attributed to household and ambient air pollution (per 100,000 people): 117.1 (#20 highest)
Percent of government spending going to public health: 7 (#22 lowest)
#11. Mozambique
Life expectancy: 57.6 years (Male: 55.7 years; Female: 59.4 years)
Total population: 27,978
Maternal mortality ratio (per 100,000 live births): 489 (#21 highest)
Under-five mortality rate (per 1,000 live births): 78.5 (#23 highest)
Road traffic mortality rate (per 100,000 people): 31.6 (#9 highest)
Mortality rate attributed to household and ambient air pollution (per 100,000 people): 65.7 (#75 highest)
Percent of government spending going to public health: 8.8 (#32 lowest)
#10. Cameroon
Life expectancy: 57.3 years (Male: 55.9 years; Female: 58.6 years)
Total population: 23,344
Maternal mortality ratio (per 100,000 live births): 596 (#15 highest)
Under-five mortality rate (per 1,000 live births): 87.9 (#19 highest)
Road traffic mortality rate (per 100,000 people): 27.6 (#21 highest)
Mortality rate attributed to household and ambient air pollution (per 100,000 people): 91.8 (#44 highest)
Percent of government spending going to public health: 4.3 (#6 lowest)
#9. South Sudan
Life expectancy: 57.3 years (Male: 56.1 years; Female: 58.6 years)
Total population: 12,340
Maternal mortality ratio (per 100,000 live births): 789 (#5 highest)
Under-five mortality rate (per 1,000 live births): 92.6 (#13 highest)
Road traffic mortality rate (per 100,000 people): 27.9 (#19 highest)
Mortality rate attributed to household and ambient air pollution (per 100,000 people): 95.1 (#38 highest)
Percent of government spending going to public health: 4 (#5 lowest)
#8. Somalia
Life expectancy: 55 years (Male: 53.5 years; Female: 56.6 years)
Total population: 10,787
Maternal mortality ratio (per 100,000 live births): 732 (#6 highest)
Under-five mortality rate (per 1,000 live births): 136.8 (#3 highest)
Road traffic mortality rate (per 100,000 people): 25.4 (#32 highest)
Mortality rate attributed to household and ambient air pollution (per 100,000 people): 116.9 (#21 highest)
#7. Nigeria
Life expectancy: 54.5 years (Male: 53.4 years; Female: 55.6 years)
Total population: 182,202
Maternal mortality ratio (per 100,000 live births): 814 (#4 highest)
Under-five mortality rate (per 1,000 live births): 108.8 (#7 highest)
Road traffic mortality rate (per 100,000 people): 20.5 (#55 highest)
Mortality rate attributed to household and ambient air pollution (per 100,000 people): 99 (#34 highest)
Percent of government spending going to public health: 8.2 (#29 lowest)
#6. Lesotho
Life expectancy: 53.7 years (Male: 51.7 years; Female: 55.4 years)
Total population: 2,135
Maternal mortality ratio (per 100,000 live births): 487 (#22 highest)
Under-five mortality rate (per 1,000 live births): 90.2 (#17 highest)
Road traffic mortality rate (per 100,000 people): 28.2 (#17 highest)
Mortality rate attributed to household and ambient air pollution (per 100,000 people): 80.4 (#59 highest)
Percent of government spending going to public health: 13.1 (#64 lowest)
#5. Côte d'Ivoire
Life expectancy: 53.3 years (Male: 52.3 years; Female: 54.4 years)
Total population: 22,702
Maternal mortality ratio (per 100,000 live births): 645 (#12 highest)
Under-five mortality rate (per 1,000 live births): 92.6 (#14 highest)
Road traffic mortality rate (per 100,000 people): 24.2 (#39 highest)
Mortality rate attributed to household and ambient air pollution (per 100,000 people): 90.7 (#46 highest)
Percent of government spending going to public health: 7.3 (#23 lowest)
#4. Chad
Life expectancy: 53.1 years (Male: 51.7 years; Female: 54.5 years)
Total population: 14,037
Maternal mortality ratio (per 100,000 live births): 856 (#3 highest)
Under-five mortality rate (per 1,000 live births): 138.7 (#2 highest)
Road traffic mortality rate (per 100,000 people): 24.1 (#40 highest)
Mortality rate attributed to household and ambient air pollution (per 100,000 people): 124.2 (#17 highest)
Percent of government spending going to public health: 9 (#33 lowest)
#3. Central African Republic
Life expectancy: 52.5 years (Male: 50.9 years; Female: 54.1 years)
Total population: 4,900
Maternal mortality ratio (per 100,000 live births): 882 (#2 highest)
Under-five mortality rate (per 1,000 live births): 130.1 (#4 highest)
Road traffic mortality rate (per 100,000 people): 32.4 (#7 highest)
Mortality rate attributed to household and ambient air pollution (per 100,000 people): 97 (#36 highest)
Percent of government spending going to public health: 14.2 (#75 lowest)
#2. Angola
Life expectancy: 52.4 years (Male: 50.9 years; Female: 54.0 years)
Total population: 25,022
Maternal mortality ratio (per 100,000 live births): 477 (#23 highest)
Under-five mortality rate (per 1,000 live births): 156.9 (#1 highest)
Road traffic mortality rate (per 100,000 people): 26.9 (#26 highest)
Mortality rate attributed to household and ambient air pollution (per 100,000 people): 105.8 (#28 highest)
Percent of government spending going to public health: 5 (#10 lowest)
#1. Sierra Leone
Life expectancy: 50.1 years (Male: 49.3 years; Female: 50.8 years)
Total population: 6,453
Maternal mortality ratio (per 100,000 live births): 1360 (#1 highest)
Under-five mortality rate (per 1,000 live births): 120.4 (#5 highest)
Road traffic mortality rate (per 100,000 people): 27.3 (#24 highest)
Mortality rate attributed to household and ambient air pollution (per 100,000 people): 143.8 (#7 highest)
Percent of government spending going to public health: 10.8 (#47 lowest)