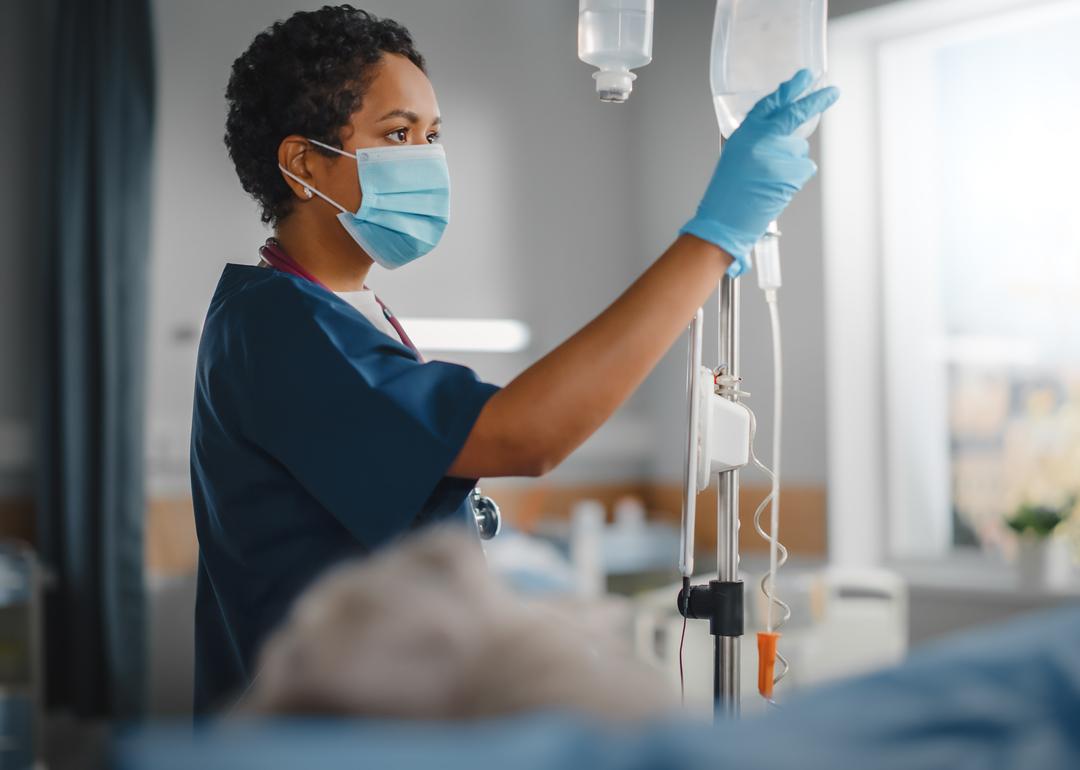 Stacker Studio
How America's aging population will affect nursing
Gorodenkoff // Shutterstock
How America's aging population will affect nursing
The U.S. is expected to experience an increase in demand for medical care—a trend that will be shaped by a demographic shift some call the "gray tsunami." Baby boomers, the generation born immediately after World War II, have left their mark on the U.S. population—21% of all Americans are expected to be 65 or older by 2030. The aging population will put increasing demands on health care in hospitals, in-home care, and long-term care facilities.
In many respects, nurses are the unsung heroes of the health care industry. Nurses are generally less recognized than their physician counterparts, despite the fact that they work directly in dangerous environments, for long hours, and relatively low pay. But according to a study published in the American Journal of Medicine, patients spend more than 86% of their time in-care with nurses, against just 13% with physicians. This high ratio of proximity has borne some alarming numbers in relation to the ongoing COVID-19 pandemic. More nurses have passed away during the pandemic than any other health care occupation.
The ever-aging population also has had a further effect aside from an increased need for care. Many nurses are ready to retire or leave the bedside. In fact, one study has shown that nearly half of nurses do the latter within two years of joining the profession. The natural aging process and physical demands of nursing are taxing. The largest exit of nurses ever recorded in the U.S. occurred in 2020, and 500,000 retirements are expected to happen by 2022, leaving the country with a critical nursing shortage. The wave of retiring nurses may not allow time for administrators to work collaboratively to promote a self-sufficient and sustainable nursing workforce.
To look further into what these changing demographics will mean for the nursing industry, Study.com consulted various news forums and data resources to identify some of the key impact factors.
This story originally appeared on Study.com and was produced and distributed in partnership with Stacker Studio.