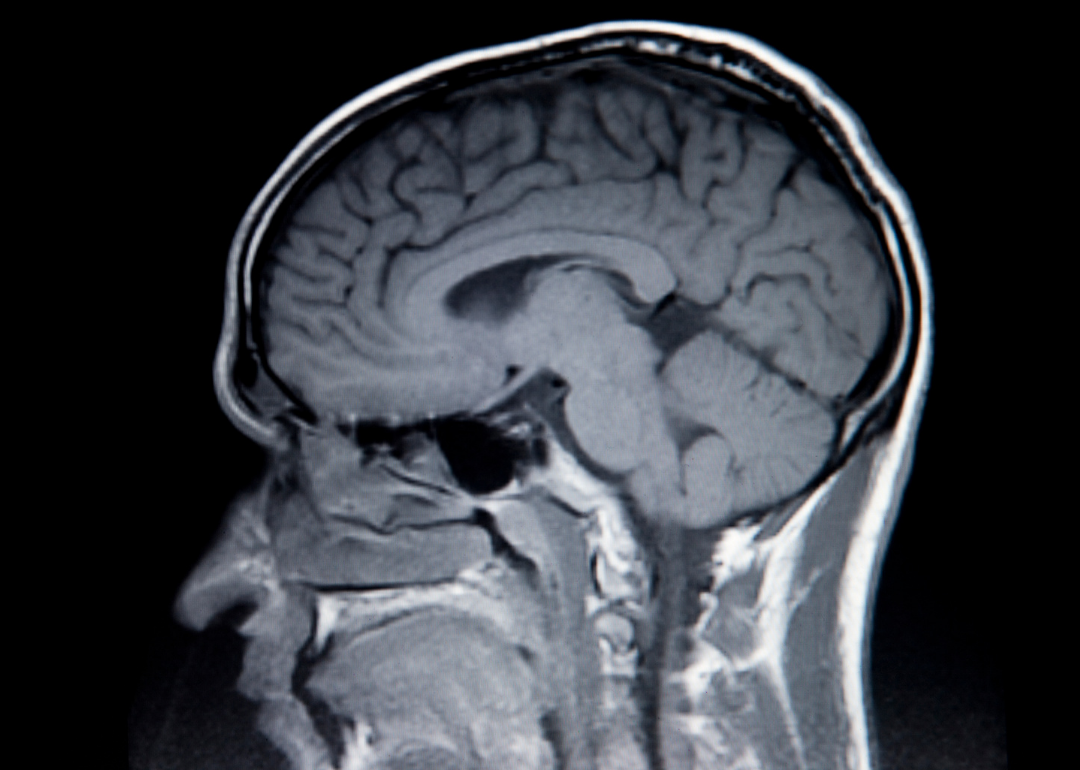 Stacker Studio
How COVID-19 affects the brain
How COVID-19 affects the brain
A growing body of scientific evidence suggests some COVID-19 patients will experience neurological signs or symptoms of the infection. Genetic material from SARS-CoV-2, the virus that causes COVID-19, has been found in the cerebrospinal fluid of a person with COVID-19. And the virus has been found in the brain tissue of patients who died of COVID-19, which suggests it can affect the nervous system.
The frequency of symptoms appears to be associated with COVID-19 severity. In a study in China, patients with severe COVID-19 infection were more likely than those with nonsevere infection to have neurological symptoms of COVID-19, such as cerebrovascular disease, delirium, or musculoskeletal injury. Other neurological symptoms of COVID-19 include seizures and encephalitis.
The exact mechanisms by which SARS-CoV-2 affects the central and peripheral nervous systems is not clear. Neurological symptoms could be caused by the viral infection itself or be the result of other conditions such as sepsis, blood coagulation disorders, and vasculitis, which have all been reported in those with COVID-19. More research is needed, particularly as the number of people who have recovered from COVID-19 continues to grow.
Cognitive FX sought out information from scientific journals including The Lancet Psychiatry and the National Institutes of Health to put together a list of the six most common neurological symptoms associated with COVID-19 infection.
This story originally appeared on Cognitive FX and was produced and distributed in partnership with Stacker Studio.