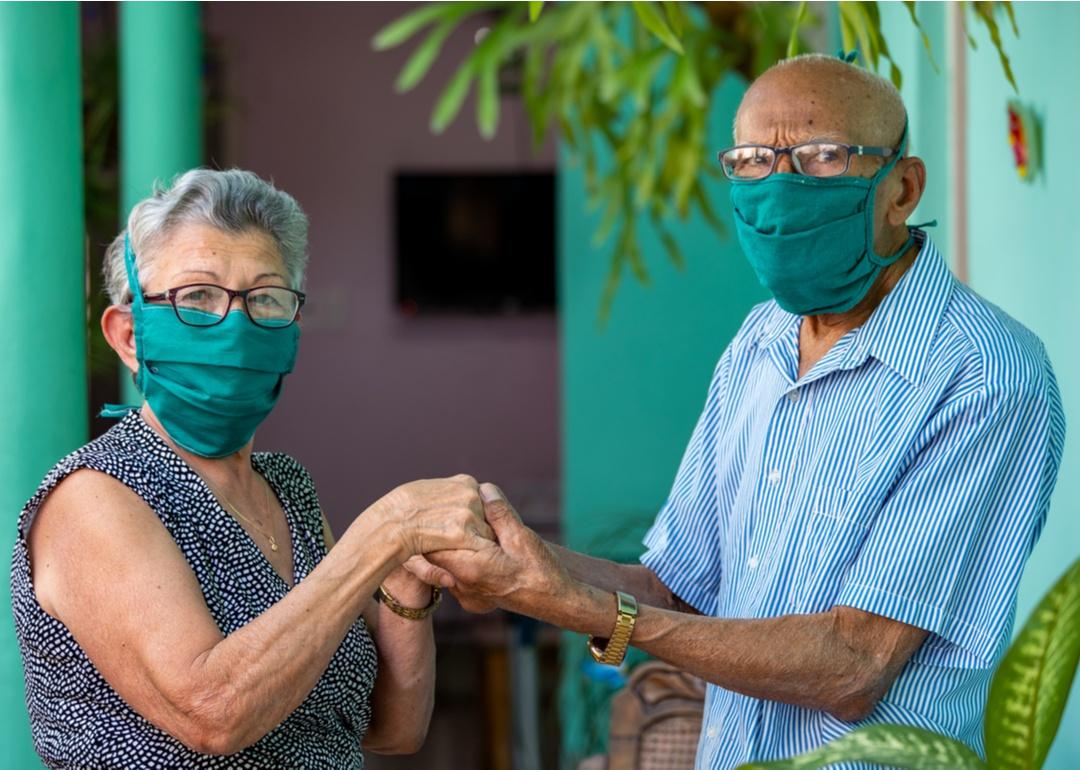 How COVID-19 is impacting American seniors
Julio Rivalta // Shutterstock
How COVID-19 is impacting American seniors
The COVID-19 pandemic has rippled around the world, but for older people, the risk and social stresses are elevated. In America, older people are supported by Medicare and public benefits like Social Security—thankfully, these services continue and have helped seniors to cope with the pandemic. But seniors face higher risks of complications, more likelihood to catch the virus from a visitor, and more.
Stacker compiled a list of 25 ways the COVID-19 pandemic is disproportionately affecting older Americans, using data from the CDC, AARP, the Center for Medicare Statistics, and even the IRS. People who live in care homes around the country may be at the greatest risk for the factors that affect seniors, combining close quarters with a steady stream of healthcare workers. Even when everyone exercises great care, the small likelihoods still add up.
The CARES Act that sent stimulus money to many Americans also added some robust protections that benefit seniors. That includes expanded uses for HSA funds, expanded limits and reduced penalties on 401k withdrawals, and a suspension of spending requirements on retirees. But without further action, other financial issues faced by seniors will become problematic. In just the first quarter of 2020, 401k values fell 19%. Social Security recipients turning 60 this year could lose 9% of their future benefits based strictly on the 2020 economy.
That's on top of the many reported health issues that seniors face, from increased complications from COVID-19 to the basic elevated risks associated with any hospitalization. In states where cases are surging now, cases in care homes are surging way more. Seniors are less likely to have good outcomes from ventilators, and they spend more time in the hospital than others. Even seniors who have mild COVID-19 at home must be cared for with more vigilance.
Experts encourage seniors to make plans and explore all their possible resources in order to really limit these risk factors. Read on for 25 of the biggest ways the pandemic has disproportionately affected seniors.
You may also like: Counties in every state with the highest unemployment rate