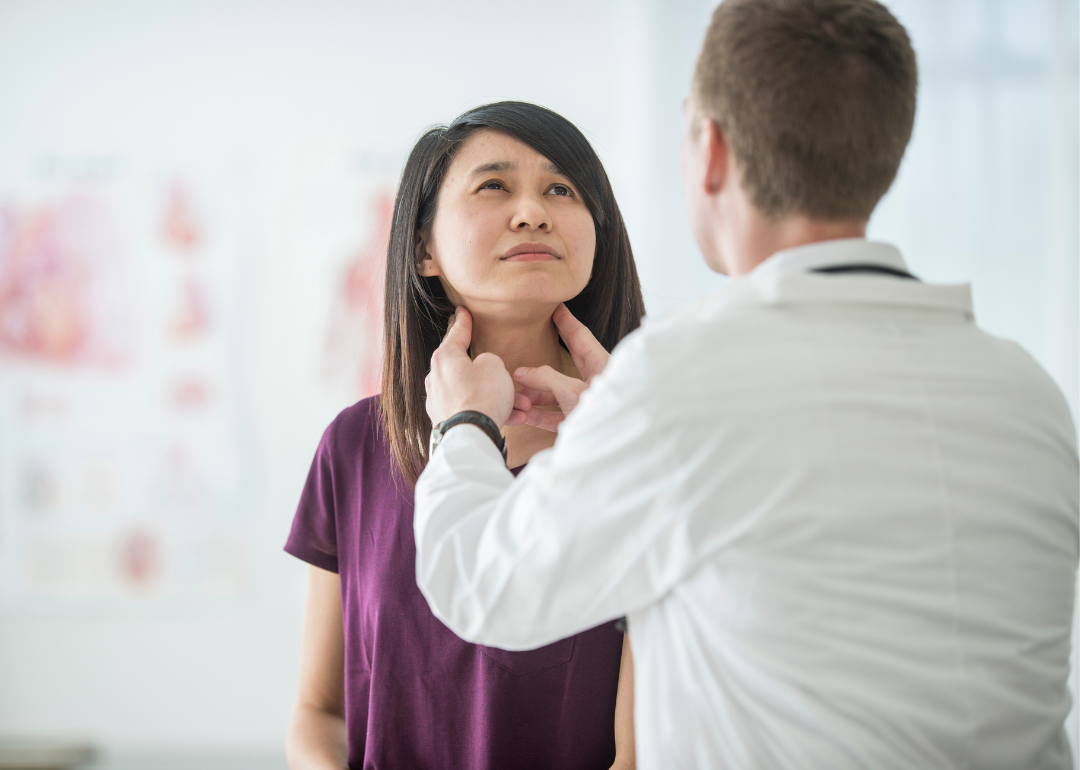 Stacker Studio
Over 45? Here's how often you should be screened for these health conditions
Over 45? Here's how often you should be screened for these health conditions
No one wants to run into a health problem that they could prevent. Correctly timed screening tests can detect diseases or health disorders before symptoms show, helping you get ahead of problems earlier. They also give you a deeper ownership of your own state of well-being.
Early detection helps inform lifestyle changes and monitoring. These changes reduce the risk of disease and can significantly increase your chances of finding effective treatments. For example, cases of colorectal cancer in the United States have been declining by approximately 1% every year due to better awareness of screening and lifestyle choices—though this is largely a reflection of adults over 65. Rates for adults aged 50-64 have been rising, and the generally advised age for colonoscopy has dropped from 50 to 45 in recent years in hopes that early detection will also improve outcomes. 
Generally, doctors advise people under 50 with no medical problems to have a check-in visit every three years to make a general assessment of health. Yet, about half of Americans have skipped or delayed medical care because the cost is a significant barrier. Other reasons are lack of awareness, insurance coverage issues, and lack of trust in service providers.
About eight out of every 10 adults in the United States visited a doctor as of 2020. The frequency of their visits depends on age and underlying health status. While this figure is encouraging, there remains a significant gap in screening frequency for older adults for several health conditions of concern. In an effort to plug that information gap, Guava Health outlines how frequently you should be screened for 10 health conditions and diseases, citing research from the Preventative Health Task Force, the Centers for Disease Control and Prevention, and medical journals.
This story originally appeared on Guava Health and was produced and distributed in partnership with Stacker Studio.