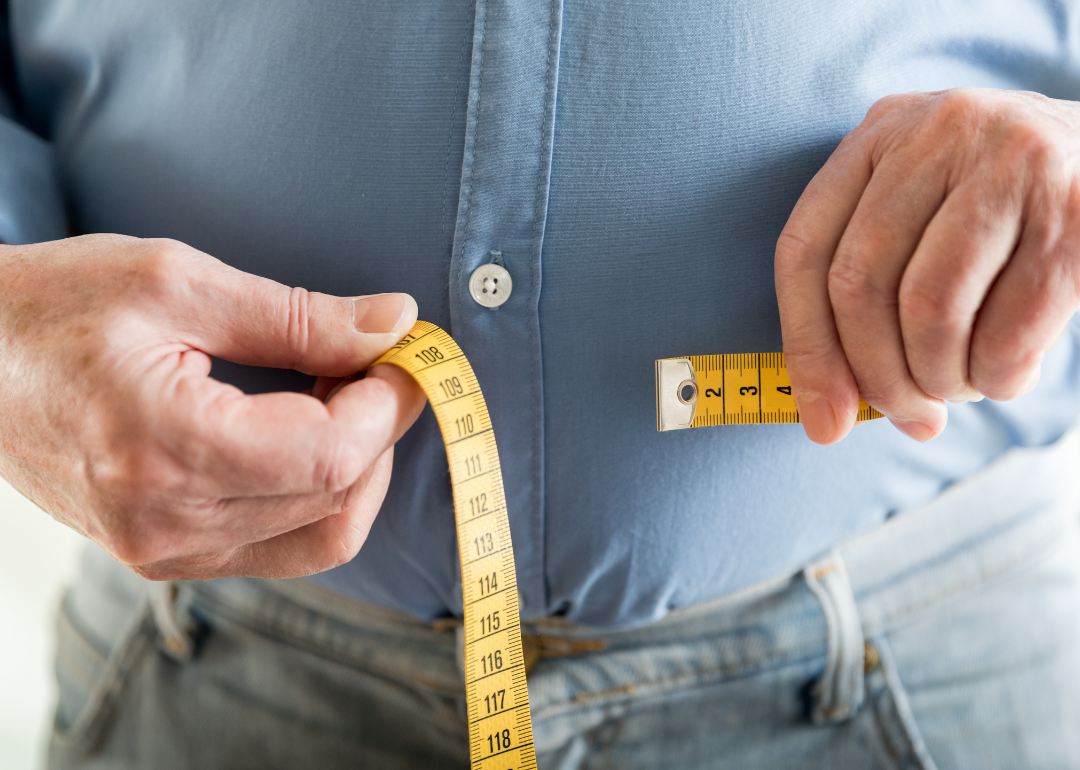 States with the highest rate of obesity
States with the highest rates of obesity
Obesity affects 39.8% of adults and 18.5% of the adolescents in the U.S. The Centers for Disease Control and Prevention (CDC) broke down the problem, showing obesity's tightest hold was on low-income and uneducated minorities, revealing a correlation between one's body mass index (BMI) and his socioeconomic status.
The State of Obesity, a collaborative project of the Trust for America's Health and the Robert Wood Johnson Foundation, highlights the connection between socioeconomic status, education, and obesity. Some 33% of adults who did not finish high school were obese, compared with only 21.5% who were college or technical school graduates. Additionally, 33% of adults earning less than $15,000 annually were obese, compared with 24.6% of adults earning at least $50,000 yearly.
Stacker referenced 2006–2016 data from the CDC's National Environmental Public Health Tracking Network to calculate the state percentages for overweight and obese residents (overweight is considered with a BMI between 25 and 29.9, while obese is 30 or higher). The data analysis method changed from before 2010 to 2011 and onwards. The CDC changed the method that it used to analyze the data and reduce the effects of certain variables such as educational status, marital status, and homeownership status, increasing the accuracy of estimates. Every state and Washington D.C. has a higher obesity percentage than they did 10 years ago, the CDC found.
Breaking down the BMI by state, the CDC reports that 35% or more adults were considered obese in Alabama, Arkansas, Iowa, Louisiana, Mississippi, Oklahoma, and West Virginia. The South and Midwest had the highest obesity rates, followed by the Northeast and the West.
Read on to see if your state is among the most obese in the nation.
 
You may also like: Most and least healthy states in America