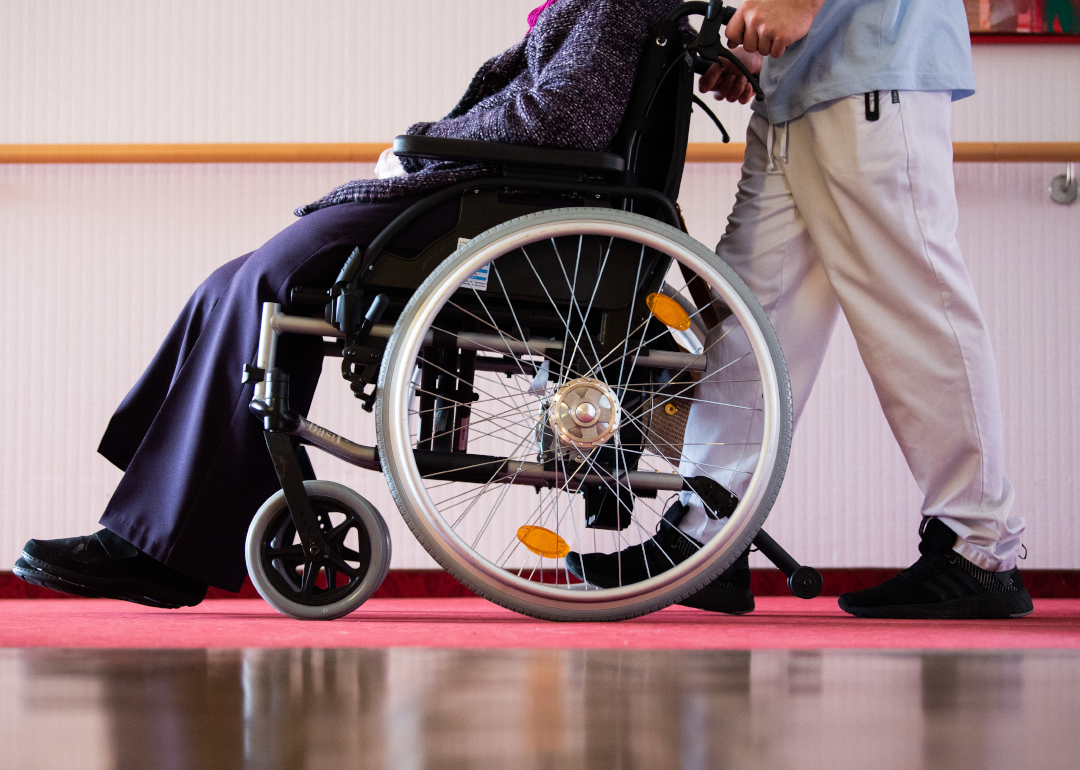 States with the most nursing homes unprepared for infection
Tom Weller/picture alliance via Getty Images
States with the most nursing homes unprepared for infection
The COVID-19 pandemic has ravaged nursing homes across the country. Almost 26,000 deaths related to the disease have been reported in nursing homes and long-term care centers across the country as of June 1, according to a letter from the Centers for Medicare and Medicaid Services and the CDC obtained by The Associated Press. The number of deaths is likely to be higher as it only accounts for 80% of the country's nursing homes.
While the coronavirus crisis may have highlighted the vulnerability of nursing home residents, many of the facilities that are supposed to protect older adults have been putting their patients at risk long before the pandemic. Infection control violations top the list of problems cited during nursing home inspections in the last year, per Medicare.gov. What's more, one in three Medicare beneficiaries experienced adverse effects or harm in skilled nursing facilities, according to an Office of Inspector General study conducted from 2008–2012. Eldercare advocates are calling for a complete redesign of nursing home layouts to make them safer and healthier for residents.
Nursing home residents' susceptibility to infection can vary by state. To examine the preparedness level of nursing homes in every state, Stacker used 2019 data from the Center for Medicare Services Nursing Home Compare tool, pulled and cleaned by Erin Petenko of the Vermont Digger, and released publicly via Stanford University's Big Local News program. All 50 states and the District of Columbia are ranked here, according to the share of nursing homes in the state that have received a failing grade (F) in the inspection category "Provide and implement an infection prevention and control program" during a Medicare inspection in 2019. Supplemental data on each state's total nursing home population is sourced from the Kaiser Family Foundation and is as of 2017.
Wondering if the nursing homes in your area are prepared for COVID-19 and other infections? Read on to see how facilities in each state stack up.