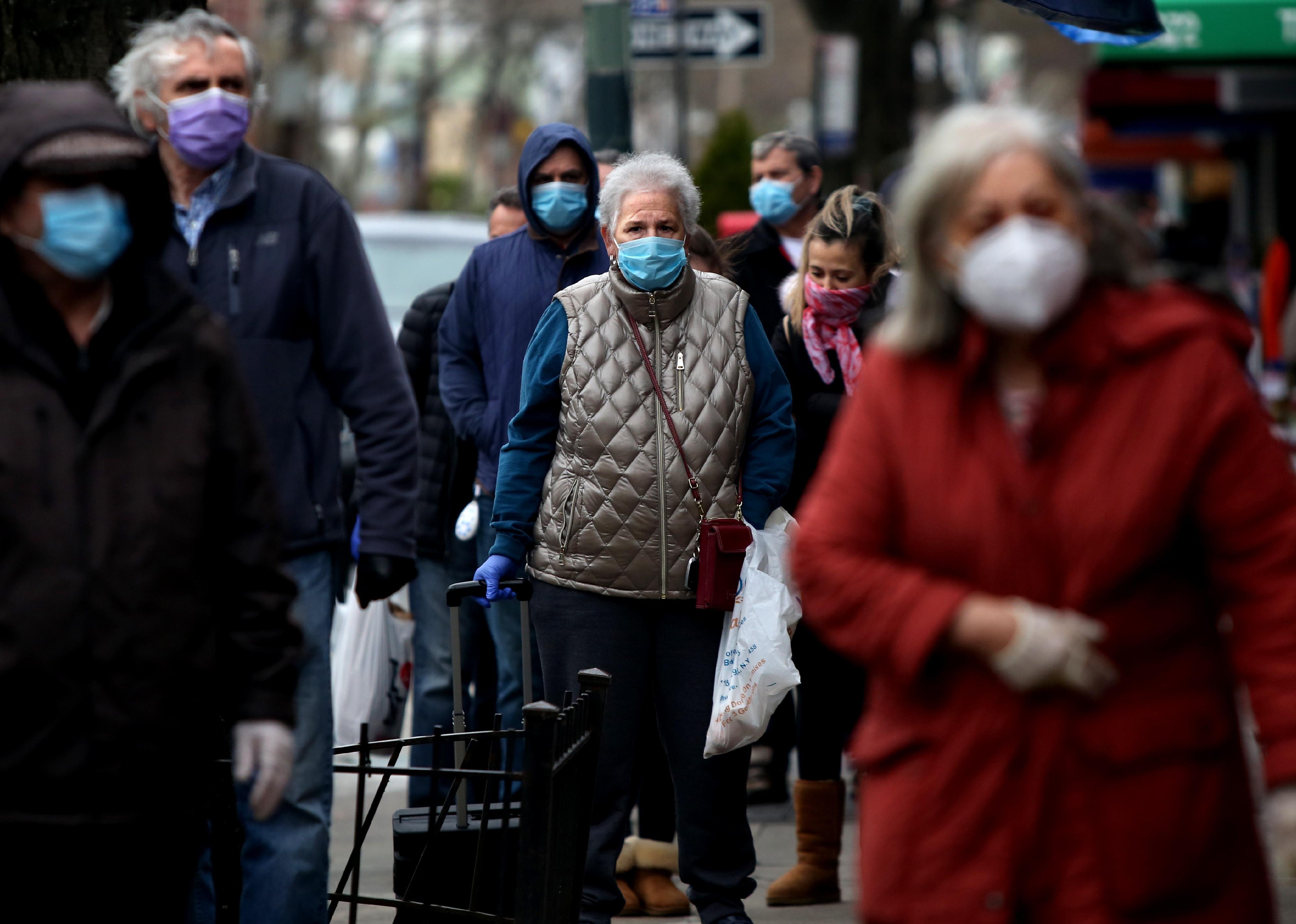 States with the populations most vulnerable to COVID-19
The Washington Post // Getty Images
States with the populations most vulnerable to COVID-19
Some communities and people are more vulnerable to the novel coronavirus not only because of underlying health conditions or age, but also because of where they live, where they work, their access to health care, their earnings, and the discrimination they face. These and other social determinants of health influence who gets affected by COVID-19 and how.
In counties across the country, people of color are dying at higher rates than white people. In several states, people over 65 represent a larger share of COVID-19 cases and deaths relative to their share of the population, as nursing homes across the country have experienced outbreaks.
To identify communities more vulnerable to the pandemic, the Surgo Foundation released the COVID-19 Community Vulnerability Index (CCVI) in April. The CCVI defines "more vulnerable" communities as those which "have a limited ability to mitigate, treat, and delay transmission of a pandemic disease, and to reduce its economic and social impacts."
The index uses six "themes," or groups of indicators; four themes are adopted from the Center for Disease Control and Prevention's Social Vulnerability Index, which measures a community's resilience from all types of natural disaster from a socio-demographic perspective, and the remaining two themes (epidemiological factors and health care system factors) have been compiled by Surgo Foundation researchers specifically to address COVID-19. The data used to calculate scores comes from 2014–2018, depending on the indicator. The index's full methodology (including sources for all indicators) is available here.
In this story, Stacker lays out the CCVI scores for each state, as well as each state's two biggest areas of vulnerability (i.e. themes which received the highest scores) and two specific indicators that contributed to each of those areas. Scores range from 0 to 1, and a higher value indicates a more vulnerable population. CCVI scores above 0.6 indicate high- to very-high-vulnerability communities.
Read on to see which states are more vulnerable and why.
You may also like: How the biggest companies in America are impacted by COVID-19