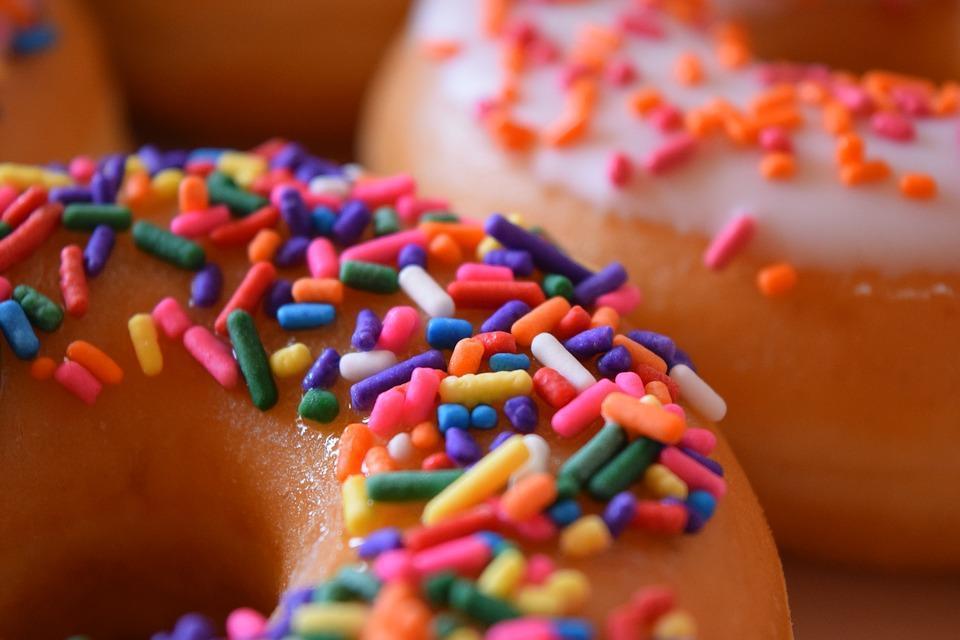 States where obesity is on the rise
States where obesity is on the rise
It's no secret that the United States struggles with an obesity epidemic. In 2017, America had the largest total number of obese adults in the world, with slightly more than a third of the adult population—73,872,022 individuals over the age of 18—having a body mass index (BMI) of 30 or greater. This is especially troubling when considering that China, the nation which ranks second (at 65,706,627 obese individuals) has more than four times as many adults as the United States.
A New Year's resolution many Americans make is to take charge of their health. Millions each year end their holiday seasons by cutting calories, hitting the gym and making other positive changes. For some, however, a handful of conditions have made it difficult to stop gaining weight, not least of which is the set of nutritional conditions within their environments.
Stacker looked at data from the National Environmental Public Health Tracking Network in order to rank the states where people are gaining the most weight, and assess which communities may be suffering from overly sedentary lifestyles and a lack of access to healthy food. The states are ranked according to their respective 10-year changes in obesity rates from 2006 to 2016, listed with their current obesity rate (percent of individuals with a BMI of 30+) as well as their current overweight rate (percent of individuals with a BMI of 25+).
Read on to see if obesity is getting worse in your home state.
RELATED: The laziest cities in America
#51. District of Columbia
Total 10-year change in obesity rate: +0.44%
Current obesity rate: 22.60%
Current overweight rate: 30.80%
#50. Nevada
Total 10-year change in obesity rate: +3.20%
Current obesity rate: 25.80%
Current overweight rate: 36.50%
#49. California
Total 10-year change in obesity rate: +7.30%
Current obesity rate: 25.00%
Current overweight rate: 36.00%
#48. South Carolina
Total 10-year change in obesity rate: +9.86%
Current obesity rate: 32.30%
Current overweight rate: 35.10%
#47. Ohio
Total 10-year change in obesity rate: +10.92%
Current obesity rate: 31.50%
Current overweight rate: 34.80%
#46. New York
Total 10-year change in obesity rate: +11.35%
Current obesity rate: 25.50%
Current overweight rate: 35.30%
#45. Minnesota
Total 10-year change in obesity rate: +12.55%
Current obesity rate: 27.80%
Current overweight rate: 37.00%
#44. Michigan
Total 10-year change in obesity rate: +12.85%
Current obesity rate: 32.50%
Current overweight rate: 35.00%
#43. Idaho
Total 10-year change in obesity rate: +13.69%
Current obesity rate: 27.40%
Current overweight rate: 37.10%
#42. Oklahoma
Total 10-year change in obesity rate: +13.89%
Current obesity rate: 32.80%
Current overweight rate: 36.00%
#41. Wisconsin
Total 10-year change in obesity rate: +15.41%
Current obesity rate: 30.70%
Current overweight rate: 35.50%
#40. Utah
Total 10-year change in obesity rate: +15.53%
Current obesity rate: 25.30%
Current overweight rate: 35.00%
#39. Hawaii
Total 10-year change in obesity rate: +15.53%
Current obesity rate: 23.80%
Current overweight rate: 33.80%
#38. Virginia
Total 10-year change in obesity rate: +15.54%
Current obesity rate: 29.00%
Current overweight rate: 36.50%
#37. Oregon
Total 10-year change in obesity rate: +15.73%
Current obesity rate: 28.70%
Current overweight rate: 33.90%
#36. Georgia
Total 10-year change in obesity rate: +15.87%
Current obesity rate: 31.40%
Current overweight rate: 34.40%
#35. Massachusetts
Total 10-year change in obesity rate: +16.26%
Current obesity rate: 23.60%
Current overweight rate: 36.70%
#34. South Dakota
Total 10-year change in obesity rate: +16.54%
Current obesity rate: 29.60%
Current overweight rate: 37.30%
#33. Missouri
Total 10-year change in obesity rate: +16.54%
Current obesity rate: 31.70%
Current overweight rate: 35.60%
#32. Indiana
Total 10-year change in obesity rate: +16.91%
Current obesity rate: 32.50%
Current overweight rate: 34.70%
#31. Alabama
Total 10-year change in obesity rate: +17.05%
Current obesity rate: 35.70%
Current overweight rate: 33.80%
#30. Delaware
Total 10-year change in obesity rate: +18.08%
Current obesity rate: 30.70%
Current overweight rate: 37.30%
#29. Washington
Total 10-year change in obesity rate: +18.18%
Current obesity rate: 28.60%
Current overweight rate: 34.80%
#28. Florida
Total 10-year change in obesity rate: +18.61%
Current obesity rate: 27.40%
Current overweight rate: 35.80%
#27. New Hampshire
Total 10-year change in obesity rate: +18.75%
Current obesity rate: 26.60%
Current overweight rate: 36.90%
#26. Mississippi
Total 10-year change in obesity rate: +18.79%
Current obesity rate: 37.30%
Current overweight rate: 34.00%
#25. Wyoming
Total 10-year change in obesity rate: +18.88%
Current obesity rate: 27.70%
Current overweight rate: 36.50%
#24. Nebraska
Total 10-year change in obesity rate: +18.96%
Current obesity rate: 32.00%
Current overweight rate: 36.60%
#23. North Carolina
Total 10-year change in obesity rate: +19.55%
Current obesity rate: 31.80%
Current overweight rate: 35.00%
#22. Alaska
Total 10-year change in obesity rate: +19.85%
Current obesity rate: 31.40%
Current overweight rate: 35.30%
#21. Maryland
Total 10-year change in obesity rate: +20.08%
Current obesity rate: 29.90%
Current overweight rate: 34.70%
#20. Montana
Total 10-year change in obesity rate: +20.28%
Current obesity rate: 25.50%
Current overweight rate: 37.30%
#19. Kansas
Total 10-year change in obesity rate: +20.46%
Current obesity rate: 31.20%
Current overweight rate: 35.60%
#18. New Jersey
Total 10-year change in obesity rate: +20.80%
Current obesity rate: 27.30%
Current overweight rate: 36.50%
#17. Tennessee
Total 10-year change in obesity rate: +20.83%
Current obesity rate: 34.80%
Current overweight rate: 33.80%
#16. West Virginia
Total 10-year change in obesity rate: +21.61%
Current obesity rate: 37.70%
Current overweight rate: 33.30%
#15. Kentucky
Total 10-year change in obesity rate: +22.14%
Current obesity rate: 34.20%
Current overweight rate: 34.90%
#14. Colorado
Total 10-year change in obesity rate: +22.53%
Current obesity rate: 22.30%
Current overweight rate: 35.80%
#13. New Mexico
Total 10-year change in obesity rate: +23.58%
Current obesity rate: 28.30%
Current overweight rate: 36.60%
#12. Rhode Island
Total 10-year change in obesity rate: +24.30%
Current obesity rate: 26.60%
Current overweight rate: 37.10%
#11. Iowa
Total 10-year change in obesity rate: +24.51%
Current obesity rate: 32.00%
Current overweight rate: 36.70%
#10. North Dakota
Total 10-year change in obesity rate: +25.59%
Current obesity rate: 31.90%
Current overweight rate: 36.20%
#9. Illinois
Total 10-year change in obesity rate: +25.90%
Current obesity rate: 31.60%
Current overweight rate: 33.40%
#8. Connecticut
Total 10-year change in obesity rate: +26.21%
Current obesity rate: 26.00%
Current overweight rate: 35.90%
#7. Pennsylvania
Total 10-year change in obesity rate: +26.25%
Current obesity rate: 30.30%
Current overweight rate: 35.10%
#6. Arizona
Total 10-year change in obesity rate: +26.64%
Current obesity rate: 29.00%
Current overweight rate: 34.20%
#5. Vermont
Total 10-year change in obesity rate: +27.83%
Current obesity rate: 27.10%
Current overweight rate: 34.70%
#4. Texas
Total 10-year change in obesity rate: +28.74%
Current obesity rate: 33.60%
Current overweight rate: 34.80%
#3. Maine
Total 10-year change in obesity rate: +29.44%
Current obesity rate: 29.90%
Current overweight rate: 35.30%
#2. Louisiana
Total 10-year change in obesity rate: +31.00%
Current obesity rate: 35.50%
Current overweight rate: 33.70%
#1. Arkansas
Total 10-year change in obesity rate: +32.71%
Current obesity rate: 35.70%
Current overweight rate: 32.50%