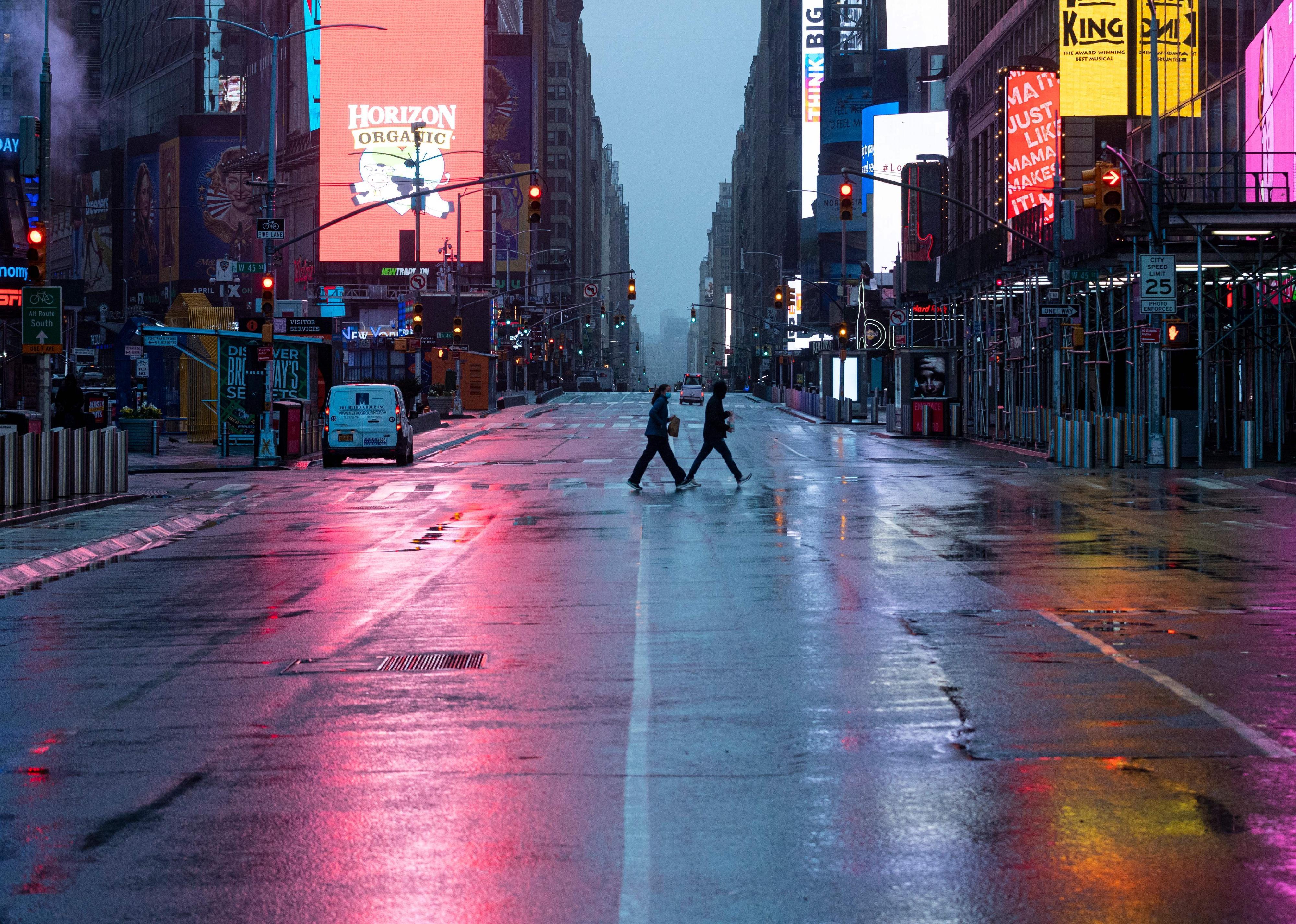 Tracking how COVID-19 spread in every state
JOHANNES EISELE/AFP // Getty Images
Tracking how COVID-19 spread in every state
The coronavirus tends to spread the same way—as a pathogen transmitted from person-to-person, it is a scientific and medical phenomenon that should be impervious to geography—right?
Yes and no. While the mode of transmission remains the same when it comes down to individual humans, the way this has played out across the United States has been different, depending on the culture, geography, and demographics of each state.
One of the most important factors in the transmission rates of COVID-19 has been the practice of mandated social distancing rules, and of populations' willingness to abide by them. In states that put lockdowns in place early, the virus showed a decisive decline. Among states that have started to reopen, some are seeing significant upticks in cases, particularly among residents in Southern and Western states who may be more averse to wearing a government-mandated mask.
Spring break also played a role in how COVID-19 spread in various states. Some states with large populations of college students, like Iowa, saw numbers increase as students left and returned from spring break. Others that are popular spring break destinations, like Florida, reported large numbers of cases after spring breakers from states that already had virus cases flooded its beaches to mingle.
Still other states have cultures and communities that made themselves uniquely vulnerable to COVID-19 spread. Among these, in particular, were states with Native American reservations, where intergenerational households are more common than they are in the rest of the United States, and younger household members who may have been asymptomatic passed the virus on to older members.
To examine how COVID-19 has spread in every state, Stacker used current and historical data from the "COVID Tracking Project," a volunteer effort based at The Atlantic, which compiles and standardizes daily testing and outcomes data from state health departments. Stacker visualized how cases and deaths in every state have progressed for three months since the beginning of March when most states began reporting COVID-19 data. Supporting data pulled from the report includes insights on when each state reported its first cases and deaths; when each state reached 1,000 cases and deaths, if applicable; and the weeks with the highest new case and death rate so far for each state.
Editor's note: Betsy Ladyzhets, a research associate at Stacker who worked on this story, volunteers for the COVID-19 Tracking Project.
You may also like: Where every state stands on flattening the curve