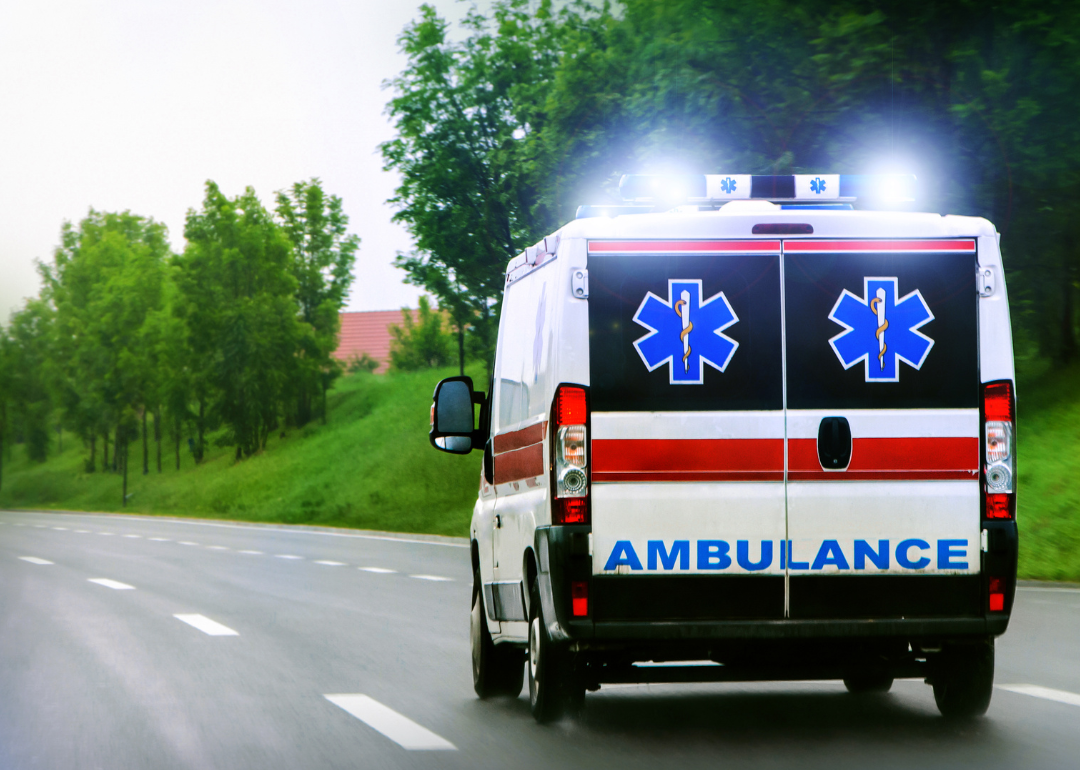 Stacker Connect
Unintentional deaths are on the rise: Here's what that could mean for you
Unintentional deaths are on the rise: Here's what that could mean for you
​​Unintentional deaths are on the rise across the U.S., and in some states, people are more likely to die unintentionally than in others. With June being National Safety Month, MoneyGeek set out to learn what precautions people can take to prevent deadly accidents from happening in the first place.
MoneyGeek analyzed data from the Center for Disease Control's Wide-ranging Online Data for Epidemiologic Research (CDC WONDER) database from 2019 to 2021 to find the states where the most unintentional deaths occur and explore the types of unintentional deaths that are on the rise.
KEY FINDINGS:
From 2019 to 2021, 354,932 unintentional deaths occurred in the United States, with a median of 5,853 deaths per state (6,959 average per state).

Montana ranks No. 1 for unintentional deaths in the U.S., with an average of 56.6 deaths per 100,000 residents.

Unintentional death from firearms in the U.S. increased by 13% in the three years analyzed, with Mississippi having the highest rate of these deaths in the country.

More unintentional deaths caused by nature occur in Alaska than in any other state, with four deaths per 100,000 residents annually.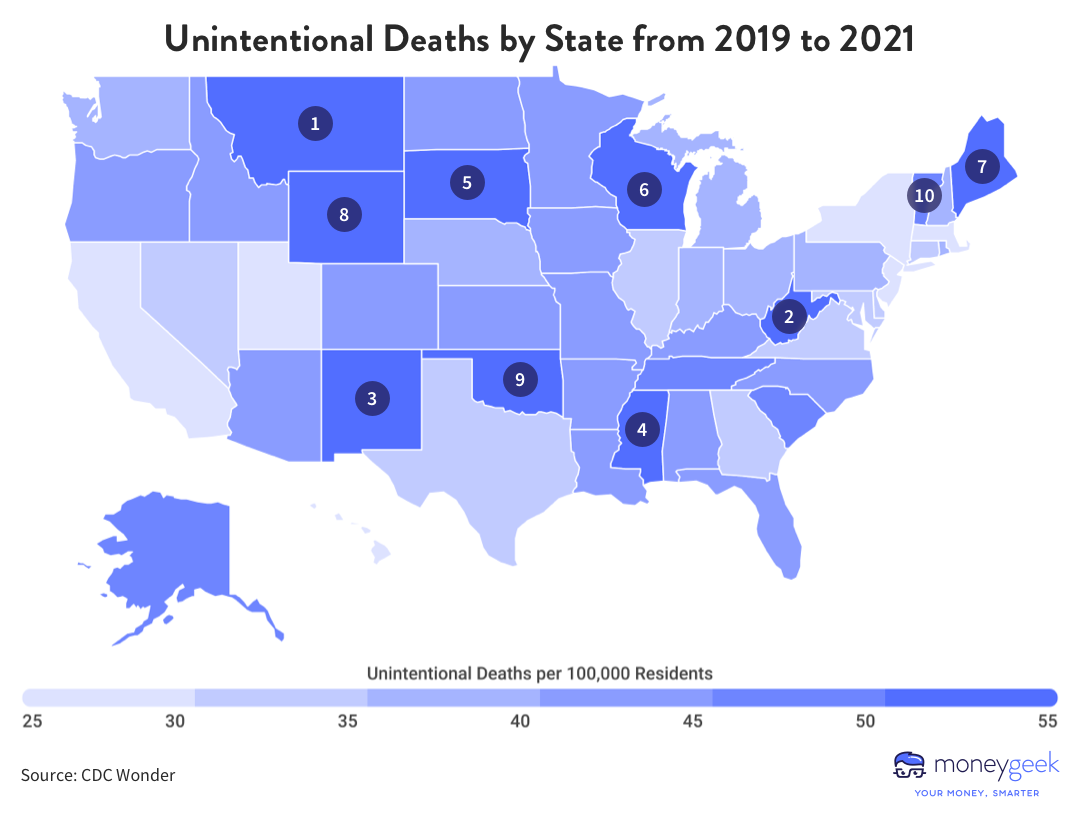 1 / 5
How unintentional deaths are classified and understood
According to the Centers for Disease Control and Prevention, unintentional injury is the leading cause of death in the United States for people ages 1–44.
The most common types of unintentional injury leading to death include drug overdose, motor vehicle traffic, drowning and falls. Additional deaths qualified as unintentional include deaths due to fire, firearms, being cut or pierced with sharp objects, nature, suffocation (including choking) and unintentional poisonings from household chemicals. Because drug overdoses make up the vast majority of unintentional deaths in the U.S., they were excluded from this study for the purpose of focusing on lesser known — but still common, in some cases — causes of unintentional death..
Public health experts believe these types of deaths can be prevented. Just as many diseases are preventable with good health care, many injuries can also be avoided. Making smart choices in our own individual behavior, being aware of hazards in the environment and ensuring access to good health care are ways that we can reduce our risk of death from unintentional injury.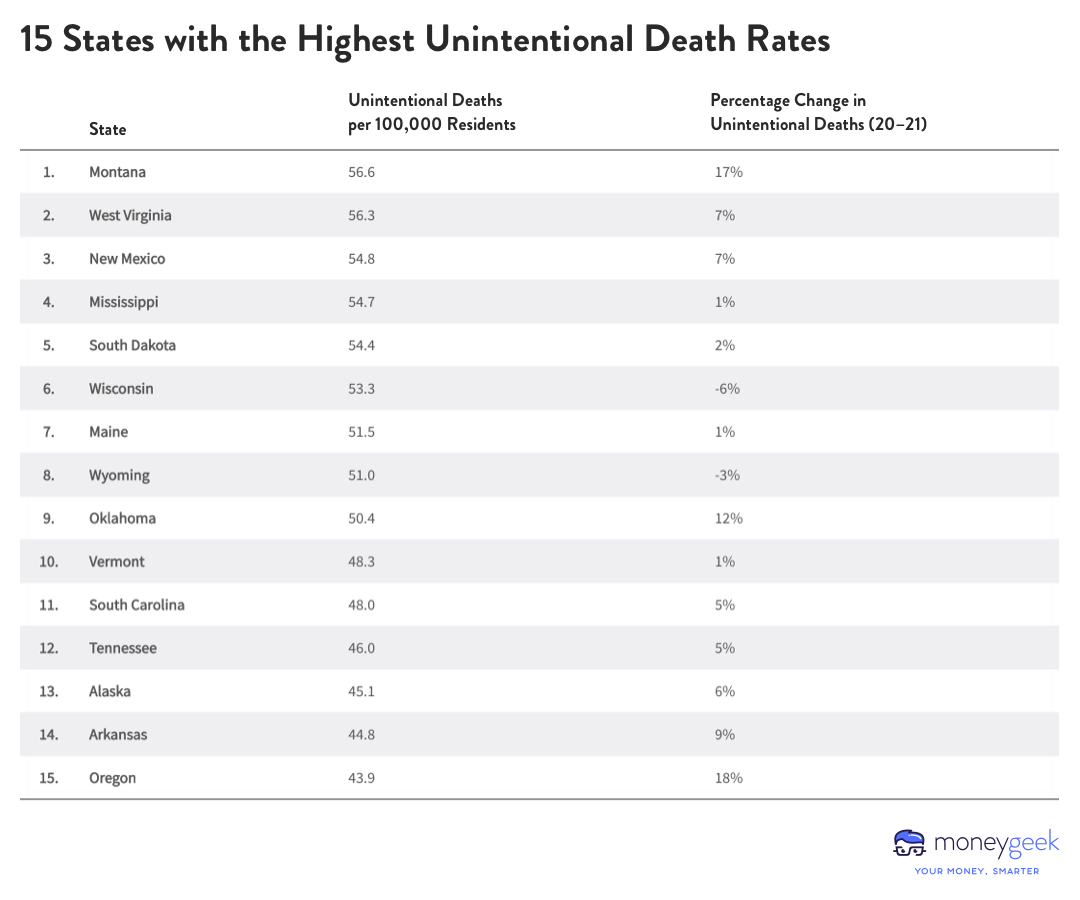 2 / 5
Montana has the highest unintentional death rate in the country
To find the worst states for accidental deaths, the analysis calculated the average rate of accidental death per 100,000 residents from 2019 to 2021. At No. 1 on the list of deadliest states, Montana saw a 17% increase in unintentional deaths from 2020–21, with an average of 56.6 unintentional deaths per 100,000 residents.
West Virginia is close behind at No. 2, with a 7% increase in unintentional deaths from 2020 to 2021 and an average of 56.3 unintentional deaths per 100,000 residents. To put this rate in perspective, the state with the least number of accidental deaths is New York, with 22.2 deaths per 100,000 residents.
Geographically, the states with the highest rates of unintentional death are not specific to one region, ranging from the West (Wyoming) to the Northeast (Vermont) and the South (South Carolina, Mississippi).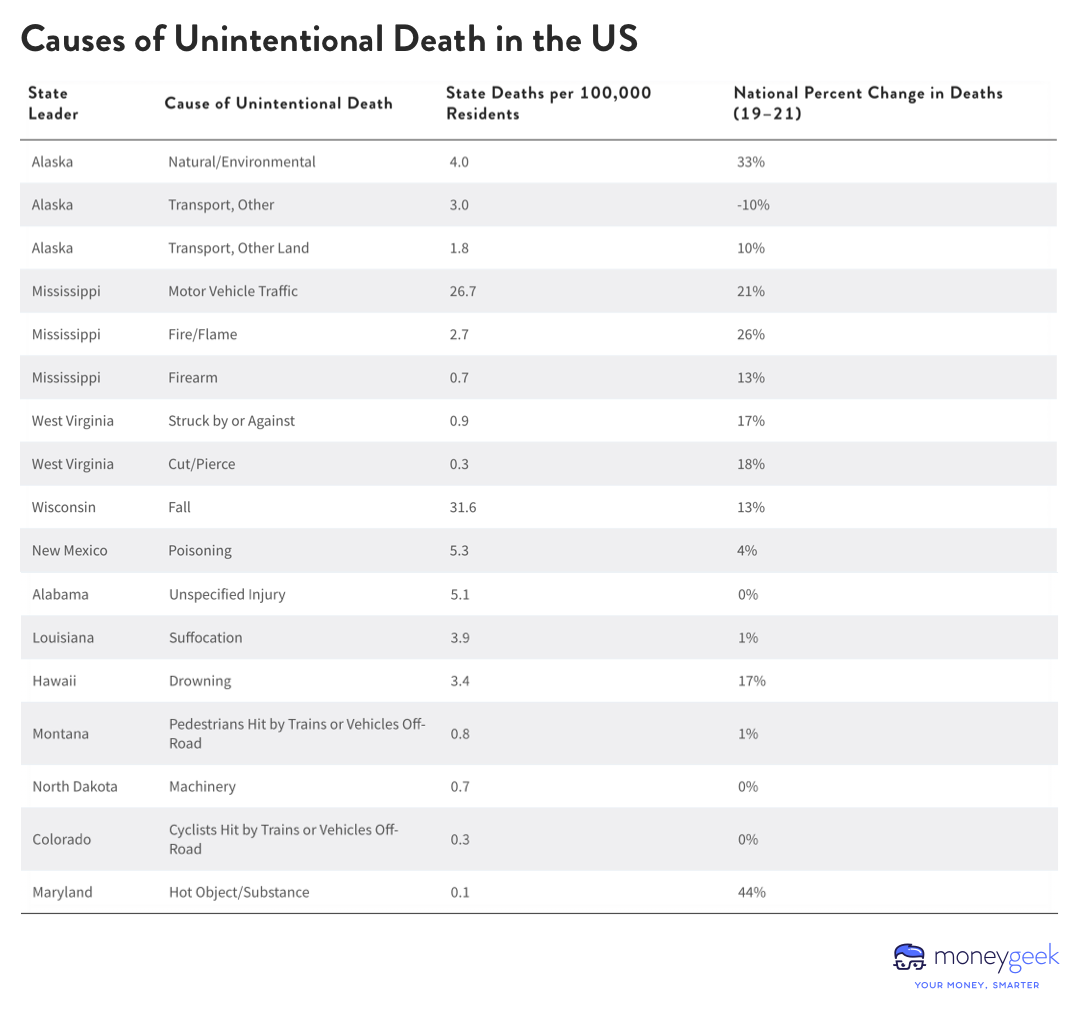 3 / 5
Mississippians and Alaskans are more likely to experience unusual unintentional deaths
Although traffic fatalities and falls are the most common reasons for unintentional deaths in our study, in some states, more unusual accidents are common. For example, Alaska, which ranks No. 14 overall on the list, is the state where the most unintentional deaths occur due to natural and environmental accidents, other transport and other land transport. Mississippi is the leading state for accidental deaths caused by fire, firearms and motor vehicle traffic.
The columns in the table above are defined as follows:
State Leader: The state with the most cases of the cause of unintentional death in the corresponding "Cause of Unintentional Death" row.

State Deaths per 100,000 Residents: The rate of the Cause of Unintentional Death in the corresponding row for the State Leader of that Cause of Unintentional Death.

National Percent Change in Deaths (19–21): The percentage change in the number of the corresponding Cause of Unintentional Death nationally from 2019 to 2021.
Methodology
MoneyGeek analyzed CDC WONDER data from 2019 to 2021 to explore which causes of unintentional death are the most common overall and which are becoming more common over time. The analysis excluded homicides, suicides and drug overdose deaths. To rank states, they combined all causes of unintentional death analyzed in the study and calculated an average annual rate of unintentional death in each state based on the population of each state.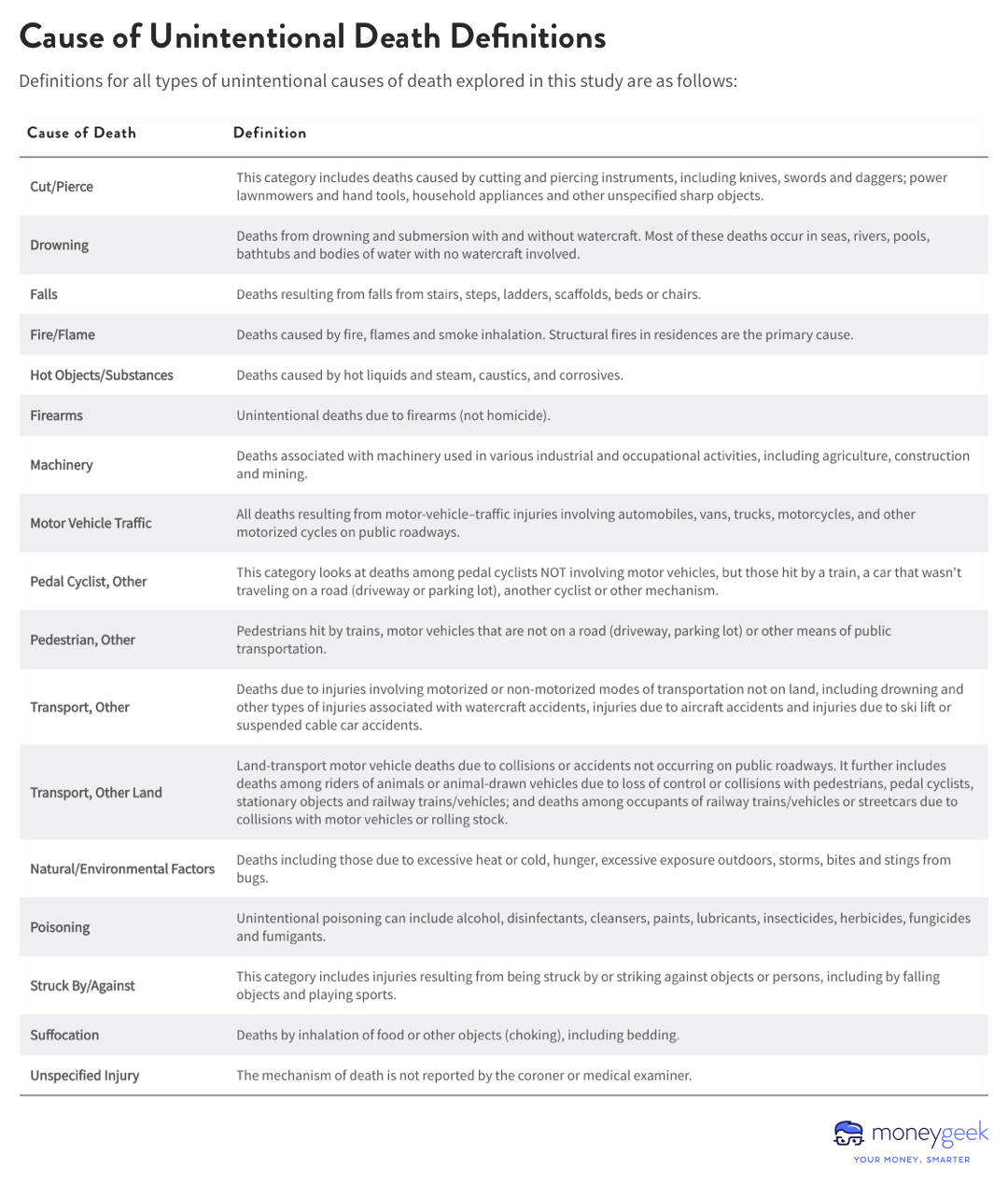 4 / 5
Unintentional deaths are preventable: Here's what you can do
Unintentional injuries and deaths are on the rise. Many experts believe that poverty and increased alcohol and drug consumption are two reasons for the increase. Some demographic groups have a higher risk of dying from unintentional injuries than others, with the highest risks found among those who are young, male or Black.
Working in high-risk industries, such as commercial truck driving and construction, also exposes people to more risk. Environmental factors, such as unsafe home or work environments and lack of access to good health insurance and medical care, are additional reasons that some people are more likely to be seriously injured than others.
While broader societal factors are an important predictor of unintentional injuries and deaths, there are also steps individuals can take to protect themselves and their loved ones, particularly as summer vacation approaches.
Taking summer safety precautions
Summer is a time that most of us associate with outdoor activities, ranging from swimming and camping to fireworks celebrations. Yet with these activities often comes the risk of accidents. 
June is National Safety Month, an excellent time to remember that many unintentional deaths are preventable. Taking precautions in the following situations can help keep you and your family safe in the upcoming months.
High temperatures
With hotter temperatures, heat-related illnesses are more common, so stay hydrated and take extra breaks if working or playing outdoors. Use sunscreen to protect your skin from burns.
Swimming
Drowning risks increase in the summer. Swimming lessons, watching young children closely around bodies of water, safety barriers, and removing toys and other tempting objects from pools are all good ways to reduce the risk of drowning.
Boating
If you're boating, don't drink and drive. Be familiar with boat safety rules, and consider taking a boating safety course. All boat riders should wear life jackets: even swimmers can hit their heads or become disoriented when falling off a boat. If the weather changes suddenly, head back to shore.
Mosquitoes
Mosquitoes can carry diseases such as Zika and West Nile virus. If spending time outdoors, consider bringing insect repellant containing DEET and wearing long-sleeved shirts and pants. After storms, empty outdoor containers with standing water, where mosquitoes can breed.
Fireworks
Fireworks cause thousands of preventable accidents and multiple deaths per year. For those who aren't willing to leave fireworks to the professionals, keep children away from fireworks, never light them indoors and have a bucket of water handy in case of fires. Even smaller fireworks can cause severe burns and other injuries: for children, consider glow sticks instead of sparklers.
Biking or walking
MoneyGeek's pedestrian crash analysis showed that accidents often cause severe injuries, even at low speeds. Cyclists and pedestrians should wear bright or reflective clothing, avoid cell phone use, and always be on the lookout for cars pulling out of driveways or in and out of parking.
Driving
Drivers should take extra precautions during the summer. Avoid drinking and driving, watch for pedestrians, motorcyclists and cyclists, be careful of weather conditions leading to rainy or slick roads, and always stay alert and drive defensively.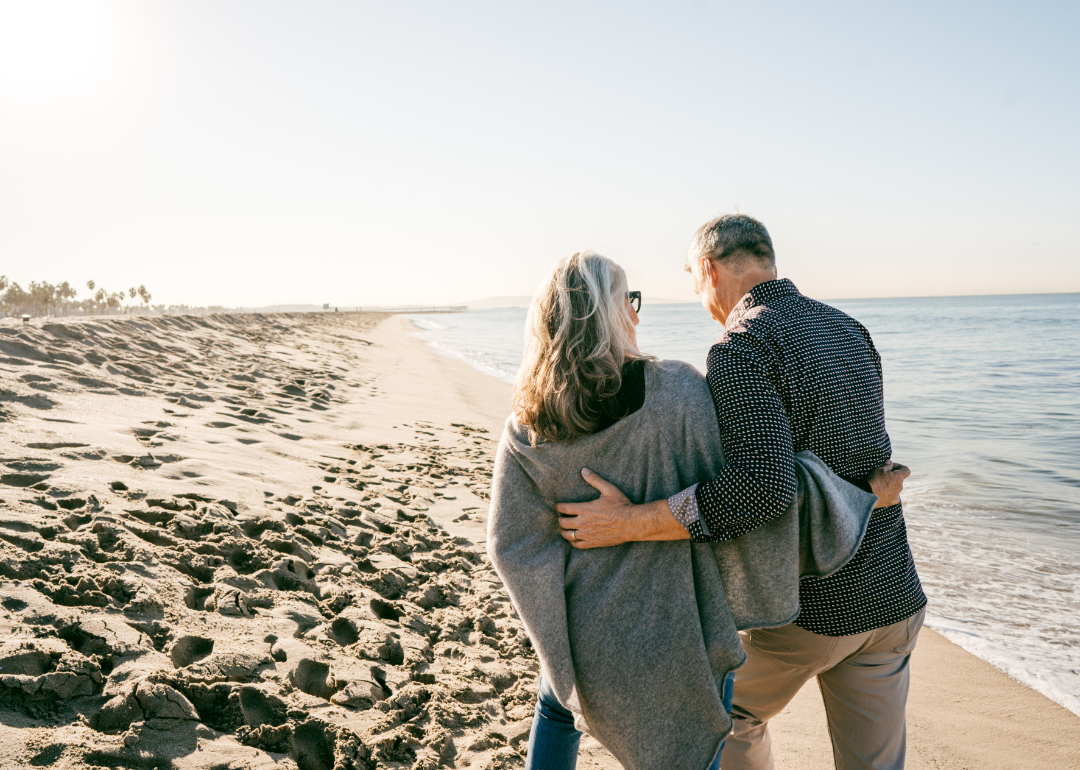 5 / 5
What unintentional deaths can mean for loved ones
Having a solid life insurance policy can ensure that your family and other dependents are financially protected in the event of unintentional death.
Many people are offered accidental death and dismemberment (AD&D) insurance through their employers; this can be a good option if you have a high-risk job, such as a commercial driver or construction worker. However, note that AD&D insurance only pays out due to accidents, and the insurance definitions for accidents are very specific. Those looking for the best life insurance companies for AD&D coverage should look at policy features such as the amount of coverage and the types of accidents covered.
For most people, term life insurance or whole life insurance are better options than accidental death and dismemberment (AD&D) insurance. Although these types of life insurance tend to be more expensive, they also cover more causes of death.
However, even with term and whole life insurance policies, keep in mind that not all types of death are covered by life insurance. For example, insurance companies may deny beneficiaries' claims if the applicant lied or omitted crucial health information about pre-existing conditions. Risky activities, such as scuba diving or mountain climbing, are also often not covered. Otherwise, life insurance policies cover natural causes such as disease, accidents and even murder (provided it's not murder by the beneficiary).
This story was produced by MoneyGeek and reviewed and distributed by Stacker Media.