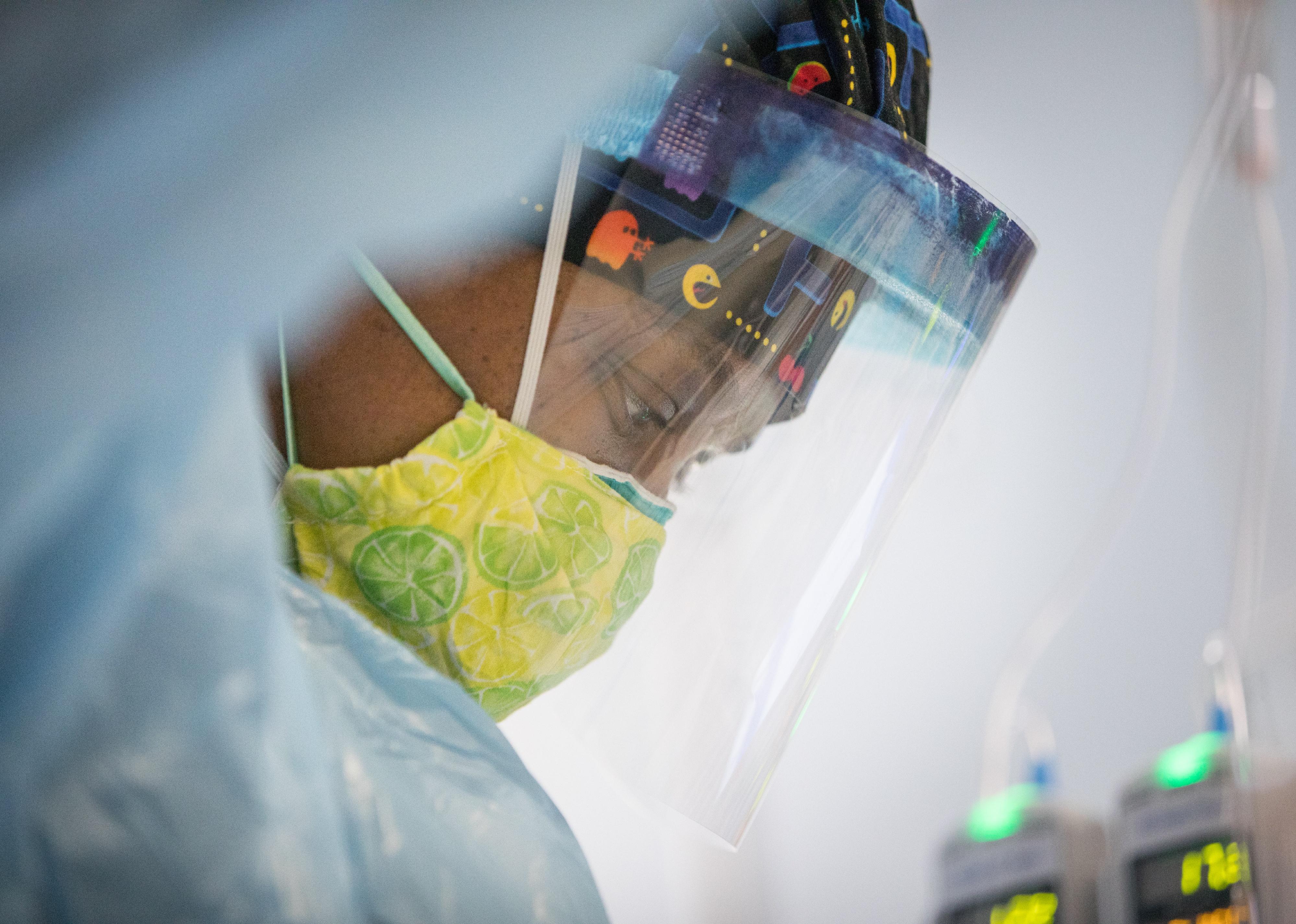 Stacker Studio
What factors predict nurse burnout?
Jeffrey Basinger/Newsday // Getty Images
What factors predict nurse burnout?
Anyone who has ever worked in nursing will attest to the fact that burnout isn't new. The emotionally intense, highly physical nature of the job combined with a lack of institutional support and huge demand placed on the American health system means that nurses have always struggled to find balance and manage intense stress. But the public discussion around it is relatively new.
In part, this can be attributed to the COVID-19 pandemic, but it's also thanks to nurses who have said they have had enough. When the pandemic began to spread in early 2020, it overwhelmed hospitals and clinics around the country. Overstressed and overworked nurses left their jobs in droves.
The good news is that burnout levels are down a bit compared to where they were at the height of the pandemic. But the bad news is that they are still higher than before, and likely won't be dropping anytime soon. Before the events of 2020, 1 in 3 U.S. nurses experienced burnout. More recently, in a January 2022 survey, about half of nurses said they felt burned out at some point within the previous two weeks. On top of this, the American Association of Colleges of Nursing and the Department of Labor predict a nationwide shortage of nurses in the coming years, making it unlikely that workloads will decrease in the near future.
In light of that grim reality, DocBuddy took a closer look at some of the leading causes of nurse burnout using surveys, studies, and reports from the American Nurses Association and the National Library of Medicine. Read on to discover key insights—information that's sure to be beneficial for all 4.6 million of the country's registered nurses—about how to recognize and mitigate these factors.
This story originally appeared on DocBuddy and was produced and distributed in partnership with Stacker Studio.